5 Liquor Company Success Stories [2022]
•
Updated: September 15th, 2022
5 Liquor Company Success Stories [2022]
Here are some real life success stories of starting a liquor company:
1. Wolf Spirit Distillery ($3.6M/year)
Umberto Luchini (from Eugene, Oregon, USA) started Wolf Spirit Distillery over 5 years ago.
Team
1 founders / 5 employees
Location
Eugene, Oregon, USA
Case Study
My name is Umberto Luchini, and I am the founder and proprietor of Wolf Spirit Distillery, which crafts Blood x Sweat x Tears vodka, and imports Tom of Finland Organic Vodka. Our distillery is based in Eugene, OR (in a former laundromat).
We created Blood x Sweat x Tears for misfits: people who are pursuing their own dreams. I am one of those people: I walked away from a very comfortable CMO job with a multi-national liquor company to found Wolf Spirit, which is named in honor of that kind of independence. I had become a misfit in the corporate world and needed to follow my own path. The first two years were -- I assure you -- almost all blood, sweat, and tears; but now, in our third year, we are off to the races: in the first six months of the year our vodkas became available in 23 states, and by the end of the year we should be in 40, and in important chain stores such as Total Wine and WalMart. Just to put that into context, that type of growth usually takes 4 years.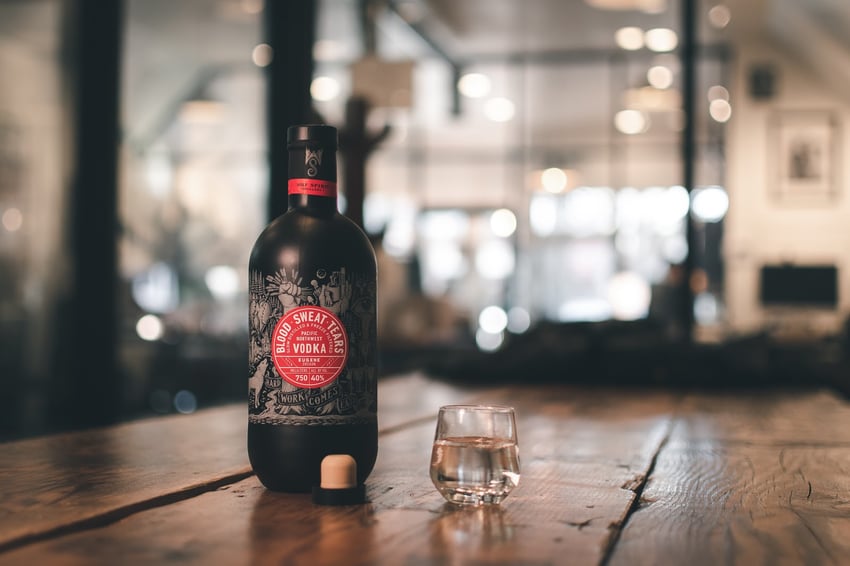 2. BeatBox Beverages ($24M/year)
Justin Fenchel (from Austin, Texas, USA) started BeatBox Beverages over 9 years ago.
Team
5 founders / 60 employees
Location
Austin, Texas, USA
Case Study
Hey! My name is Justin Fenchel, and I am a co-founder and CEO at BeatBox Beverages out of Austin, TX.
3. Liquor Authority
Liquor Authority is a division of Alcoholic Beverage Control Law built-in 1934 to provide protection, health, welfare, and safety. They issue the alcoholic license and permits through Alcoholic Beverage Control Law. They work with local law enforcement agencies and local communities to act against individuals who violate the law.
Website traffic: 60K/month
Business rank: #573
Check out their full website ➜
4. Pennsylvania Liquor Control Board
The state created Pennsylvania Liquor Control Board to sell liquor and beverages as realtors and wholesalers legally. Moreover, their purpose is to promote alcoholic education and maximize social drinking responsibility. They manufacture, import, sell, distribute, and dispose of liquor.
Check out their full website ➜
5. Diageo
Website traffic: 270K/month
Business rank: #83.3K
Check out their full website ➜
Want to start your own business?
Hey! 👋I'm Pat Walls, the founder of Starter Story.
We interview successful business owners and share the stories behind their business. By sharing these stories, we want to help you get started.
Interested in starting your own business? Join Starter Story Premium to get the greatest companion to starting and growing your business:
Connect + get advice from successful entrepreneurs
Step by step guides on how to start and grow
Exclusive and early access to the best case studies on the web
And much more!
Starter Story
Free
How To Start A Liquor Company
If you're starting a liquor company, or looking to grow, this free 25 page guide is for you. Join our free weekly newsletter and get it right now.