4 Jewelry Retail Kiosk Success Stories [2022]
•
Updated: October 21st, 2022
4 Jewelry Retail Kiosk Success Stories [2022]
Start A Jewelry Retail Kiosk
Starting a jewelry retail kiosk can be a lucrative and engaging business. Jewelry kiosks across the country have been growing rapidly. Jewelry retailers buy stocks online at cheaper prices and sell locally at a profit. Besides, the online jewelry wholesalers offer a unique and much larger jewelry selection.
The United States jewelry market was valued at about $76B in 2020. Diamond jewelry is the most valuable jewelry market in the United States. Starting a jewelry kiosk can be extremely profitable. But to do this, you need a great e-commerce platform.
Here are some real life success stories of starting a jewelry retail kiosk:
1. Desires by Mikolay ($3.44M/year)
Tara Mikolay (from Chappaqua, New York, USA) started Desires by Mikolay over 18 years ago.
Team
2 founders / 7 employees
Location
Chappaqua, New York, USA
Case Study
I am Tara Mikolay, one of the co-founders of Desires by Mikolay, a brand offering fine and designer jewelry, fashion and gift items, custom design and jewelry repair.
It is a personal motto that we never stop moving. We are constantly accessing how the business functions, if we are serving our customers properly, and what we can do to improve. Currently we are working on offering our customers even MORE ways to shop remotely. We want to make it an easy process for them to celebrate all their special occasions with us.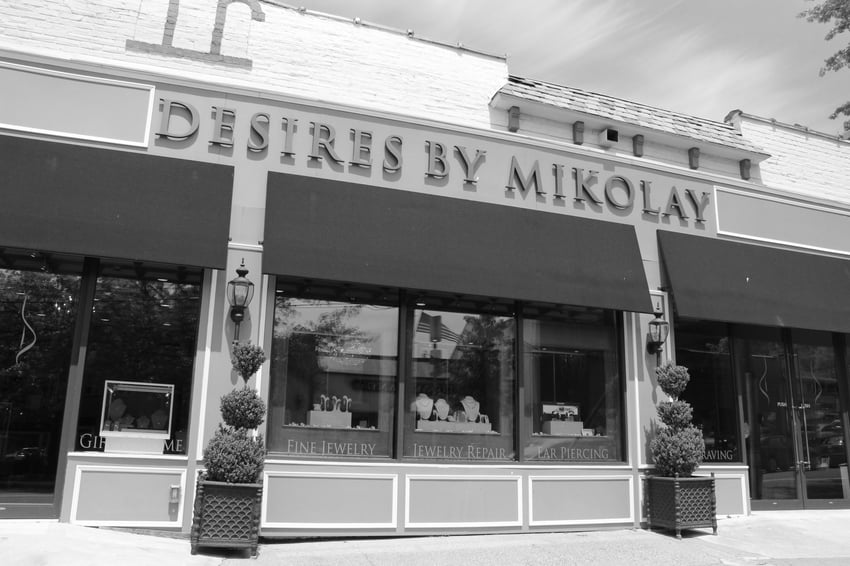 2. Custom Necklace
At My Name Necklace, give meaning with our personalized jewelry customized just for you and the ones you love. With Free Shipping!
Website traffic: 620K/month
Business rank: #96.8K
Check out their full website ➜
3. National Jeweler
Website traffic: 120K/month
Business rank: #142K
Check out their full website ➜
4. Jewelry Bund
Wholesale Bulk Jewelry for fashion costume jewelry, Korean jewelry, fine jewelry, fashion accessories and apparel cheap, fast shipping. One-stop fashion wholesale source for retailers, boutique jewelry stores owners.
Check out their full website ➜
Want to find more ideas that make money?
Hey! 👋 I'm Pat Walls, the founder of Starter Story.
Get our 5-minute email newsletter packed with business ideas and money-making opportunities, backed by real-life case studies.