5 Home Equipment Business Success Stories [2022]
•
Updated: October 20th, 2022
5 Home Equipment Business Success Stories [2022]
Start A Home Equipment Business
There are some cool things about the home equipment industry that make it an appealing business. Starting a home equipment business isn't easy. To do it properly, you need the right tools and equipment. Starting a home equipment business will definitely improve your financial outlook but you need lots of capital to start one.
Having a successful home equipment business is largely dependent upon the training and experience of the owner. Starting a home equipment business can be ideal for people who want to start a business but don't want the hassle of managing a physical location.
Here are some real life success stories of starting a home equipment business:
1. Moki Doorstep ($780K/year)
Zachary Brown (from Newington, New Hampshire, USA) started Moki Doorstep over 5 years ago.
Team
1 founders / 1 employees
Location
Newington, New Hampshire, USA
Case Study
Hi, My Name is Zach Brown and I am a full-time firefighter paramedic. But the real reason I'm being interviewed is because I am the founder and CEO of Moki Doorstep. I'm sure you're asking yourself what in the world is that? It's a common question for us. Well, to put it simply its a vehicle rooftop assistance step. Our product, the Moki Doorstep helps its users easily access the roof of their vehicle.
Today we no longer manufacture the product. After taking a look at the bigger picture we realized that licensing was the way to go. Today we are partnered with the outdoor and rooftop accessory brand Rightline Gear out of North Carolina to bring you the Moki Doorstep.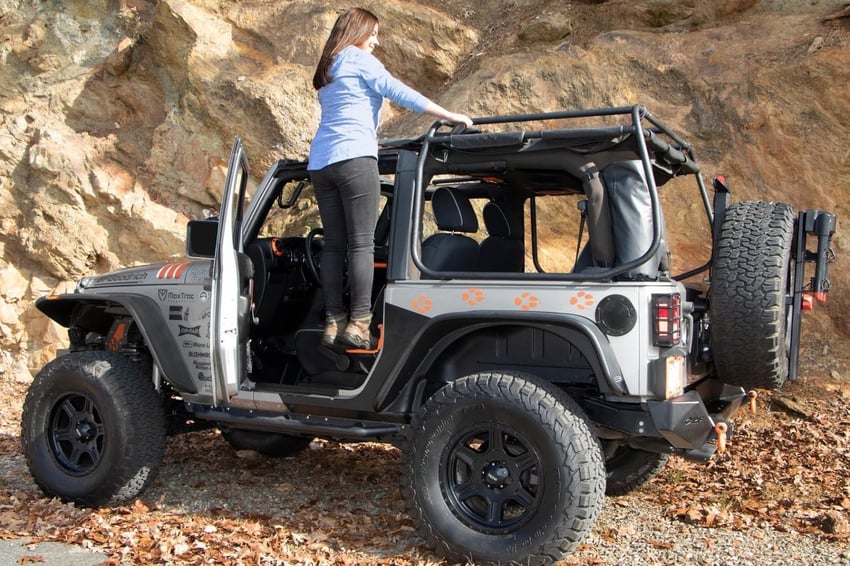 2. Rotoshovel ($120K/year)
Rick Goren (from Fishers, IN, USA) started Rotoshovel about 3 years ago.
Team
1 founders / 2 employees
Case Study
Hi! I'm Rick Goren and I've started numerous successful companies over the years. The latest of which is Rotoshovel: designers and engineers of groundbreaking landscaping equipment! Our flagship product is the Rotoshovel, the world's first and only electric shovel.
In our first 6 months, we have sold over 600 units with minimal marketing. We have been featured on state-wide television and nationally syndicated radio, and are vendors with some of the largest retailers in the US including The Home Depot, Lowe's, Costco working towards a Springtime in-store launch.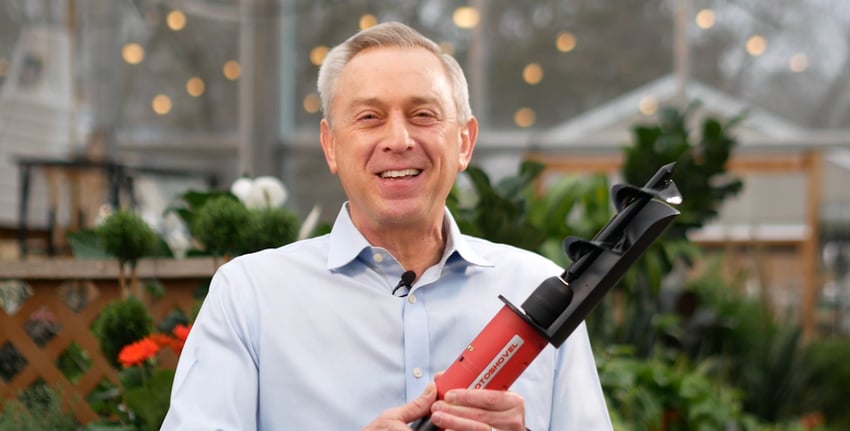 3. SimpliSafe Home Security Systems
SimpliSafe protects over 3 million Americans day and night. Named "the best home security system" by the Verge, Wirecutter and more. 24/7 professional monitoring with no contracts.
Website traffic: 3.21M/month
Business rank: #16K
Check out their full website ➜
4. Home and Exercise Equipment by NordicTrack
Welcome to NordicTrack® - Your Home for Exercise and Home Fitness Equipment.
Website traffic: 2.27M/month
Business rank: #27.1K
Check out their full website ➜
5. Control Systems for Home Automation, Campus & Building Control by Crestron Electronics
[Crestron Electronics, Inc.]
Website traffic: 570K/month
Business rank: #37K
Check out their full website ➜
Want to find more ideas that make money?
Hey! 👋 I'm Pat Walls, the founder of Starter Story.
Get our 5-minute email newsletter packed with business ideas and money-making opportunities, backed by real-life case studies.