4 Fertility Business Success Stories [2022]
•
Updated: September 15th, 2022
4 Fertility Business Success Stories [2022]
Start A Fertility Business
Starting a fertility business from home can be quite profitable, but you need to do a lot of legwork before trying to sell yourself and your services to potential clients for the first time.
Being a highly specialist industry, with high turnover and profit margins, as well as an increased public awareness of the need for accessible fertility treatments, starting your own fertility business is something you ought to consider. Starting a fertility business gives you plenty of flexibility, but it's important to do your homework before making a huge decision.
Here are some real life success stories of starting a fertility business:
1. Legacy ($1.8M/year)
Khaled Kteily (from Boston, Massachusetts, USA) started Legacy about 4 years ago.
Team
1 founders / 6 employees
Location
Boston, Massachusetts, USA
Case Study
Hi, I'm Khaled Kteily, a founder based in Boston with roots in Canada, Lebanon, and Palestine.
We just shared our new brand, and one of our core brand ideas is 'Just Bring Yourself.' Because fatherhood is a universal language, and we want to meet men where they are, however, and whenever they're ready.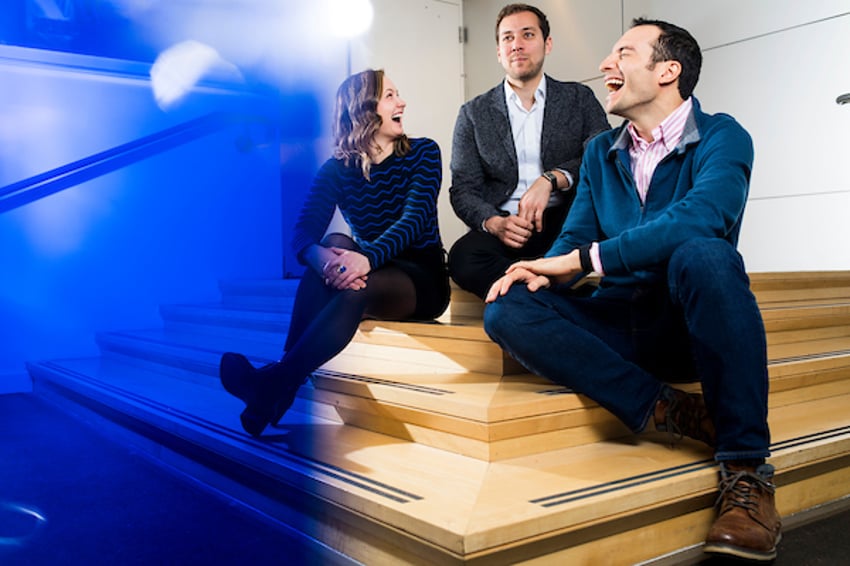 2. FertilityIQ
Website traffic: 160K/month
Business rank: #81.9K
Check out their full website ➜
3. CCRM Fertility
CCRM is a leading fertility clinic network with 11 locations across the United States and Canada. Start your journey by inquiring about services and treatment options.
Website traffic: 180K/month
Business rank: #106K
Check out their full website ➜
4. Carrot
Open the door to fertility care for every employee, everywhere.
Check out their full website ➜
Want to start your own business?
Hey! 👋I'm Pat Walls, the founder of Starter Story.
We interview successful business owners and share the stories behind their business. By sharing these stories, we want to help you get started.
Interested in starting your own business? Join Starter Story Premium to get the greatest companion to starting and growing your business:
Connect + get advice from successful entrepreneurs
Step by step guides on how to start and grow
Exclusive and early access to the best case studies on the web
And much more!
Starter Story
Free
How To Start A Fertility Business
If you're starting a fertility business, or looking to grow, this free 25 page guide is for you. Join our free weekly newsletter and get it right now.