2 Ecommerce Plugin Success Stories [2022]
•
Updated: October 20th, 2022
2 Ecommerce Plugin Success Stories [2022]
Start An Ecommerce Plugin
An e-commerce plugin is a piece of software that allows businesses to sell their products online. These plugins typically include features such as a shopping cart, payment gateway, or product catalog.
To build an e-commerce plugin, you need to be familiar with the different types of e-commerce platforms and have a good understanding of how to develop plugins. You may also need to have strong coding skills.
The demand for e-commerce plugins are growing as online stores are looking for ways to improve their processes. Plugins can help businesses add new features and integrations, and they can also help save time and money by automating tasks that would otherwise be done manually.
Here are some real life success stories of starting a ecommerce plugin:
1. Kiwi Sizing ($432K/year)
Samping Chuang (from San Francisco, CA, USA) started Kiwi Sizing over 4 years ago.
Team
1 founders / 1 employees
Case Study
Hi, my name is Sam and I am the founder of Kiwi Sizing, which is an e-commerce plugin that helps online clothing businesses better manage their size charts and helps their customers purchase the right size.
This product started just as a side project. After launching in March of 2018, it brought in around 10k by the end of the year, which was a pretty good source for my travel funds at the time and motivated me to continue investing my time in the project. It did 80k in 2019, 250k in 2020, and we are now doing over 36k/month with an average of roughly 5% MoM growth.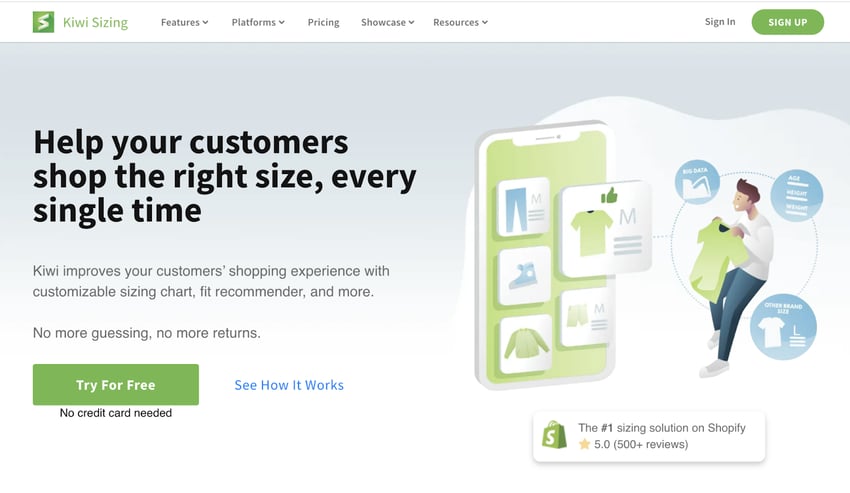 2. Custimy.io ($600K/year)
Kristoffer Degn (from Copenhagen, Danmark) started Custimy.io over 2 years ago.
Team
2 founders / 30 employees
Case Study
While the first year was mostly spent on developing and optimizing the product, we have been in the market for about a year now. During this time, we raised the biggest pre-seed funding round in Denmark at that time, and are currently having 50K USD in monthly recurring revenue.
We naturally expect this to grow exponentially as our solution gets into more markets and more stores learn what they can do when they have easier access to high-quality data for their decision-making.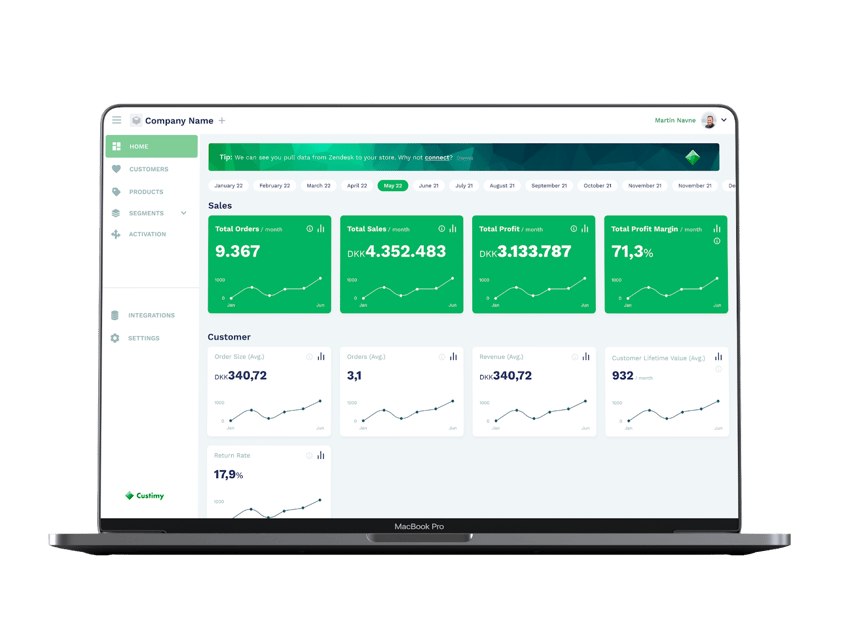 Want to find more ideas that make money?
Hey! 👋 I'm Pat Walls, the founder of Starter Story.
Get our 5-minute email newsletter packed with business ideas and money-making opportunities, backed by real-life case studies.