3 Cold Email Service Business Success Stories [2022]
•
Updated: October 21st, 2022
3 Cold Email Service Business Success Stories [2022]
Start A Cold Email Service Business
Here are some real life success stories of starting a cold email service business:
1. GMass, Inc. ($5.4M/year)
Ajay Goel (from Dayton, Ohio, USA) started GMass, Inc. about 7 years ago.
Team
1 founders / 1 employees
Location
Dayton, Ohio, USA
Case Study
I'm Ajay! I created GMass, a platform to send cold emails and email marketing campaigns with Gmail. It works as a Chrome extension. Most of our customers are entrepreneurs and salespeople, but our customers really run the gamut from super small to the biggest tech companies in the world. Almost every major tech company you can think of uses GMass in some way, including Uber, Lyft, LinkedIn, Twitter, Indeed, Google, Salesforce.com, and Snapchat. Since I launched GMass in 2015, we've had over 500,000 user signups.
2. lemlist ($1.2M/year)
Guillaume Moubeche (from Paris, Ile-de-France, France) started lemlist almost 5 years ago.
Team
3 founders / 19 employees
Location
Paris, Ile-de-France, France
Case Study
Lemlist is a cold-email automation platform that allows getting more replies to your sales prospecting emails thanks to automation and ultra personalization!
We started working on lemlist early 2018 and we're now at the $600,000 ARR mark (September 2019). We have 8,000+ customers worldwide and we're growing at 30% Month over Month growth rate!
3. Nureply ($48K/year)
Onur Genes (from Ankara, Turkey) started Nureply 7 months ago.
Team
1 founders / 0 employees
Case Study
Hello, I am Onur Geneş and I am the founder of Nureply. Before entering the SaaS world I had a Software Development Agency called epistio. It is still functioning but I wanted to get away from service businesses to make a SaaS product.
Today I am helping SaaS and agency owners to make more money only using emails and nothing else. Nureply makes $4,000 per month in the 4th month, and I am just starting!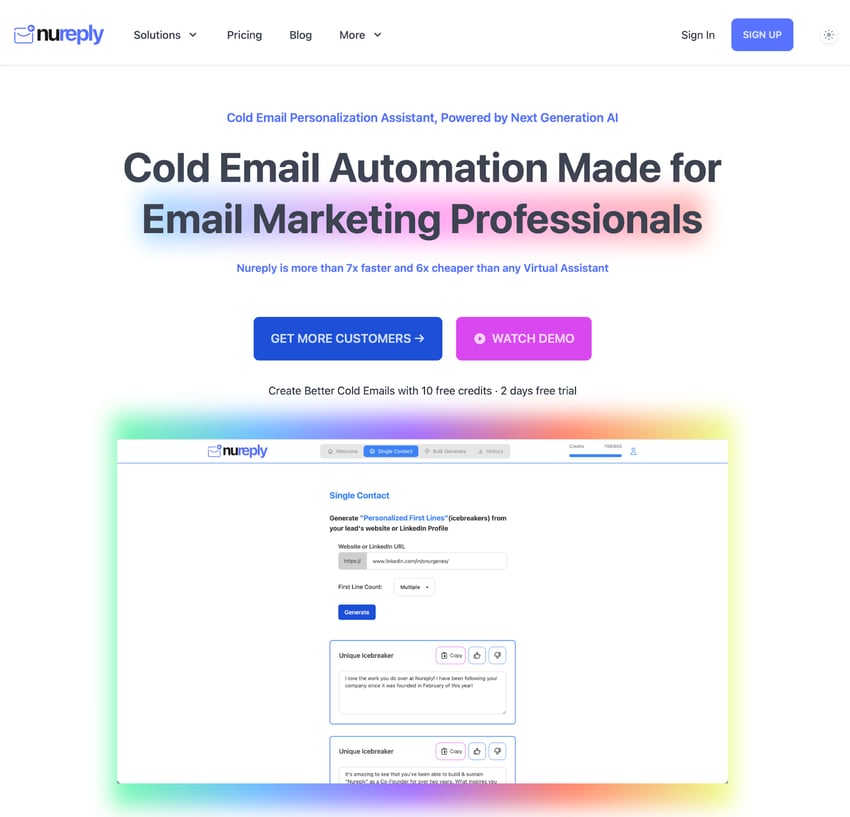 Want to find more ideas that make money?
Hey! 👋 I'm Pat Walls, the founder of Starter Story.
Get our 5-minute email newsletter packed with business ideas and money-making opportunities, backed by real-life case studies.