3 Tips For Starting A Successful Child Care Business (2022)
•
Updated: September 15th, 2022
3 Tips For Starting A Successful Child Care Business (2022)
Start A Child Care Business
Want to start your own child care business? Here are some tips you should know:
We've interviewed thousands of successful founders at Starter Story and asked what advice they would give to entrepreneurs who are just getting started.
Here's the best advice we discovered for starting a child care business:
#1: Becka Klauber Richter, founder of Helpr:
We chatted with with Becka, founder of Helpr ($/month). In our interview, Becka says:
As you journey forward in your own business ventures, remember that your passions are critical for the longevity of your business, but equally as important is your ability to be flexible and move with whatever curve ball life may throw.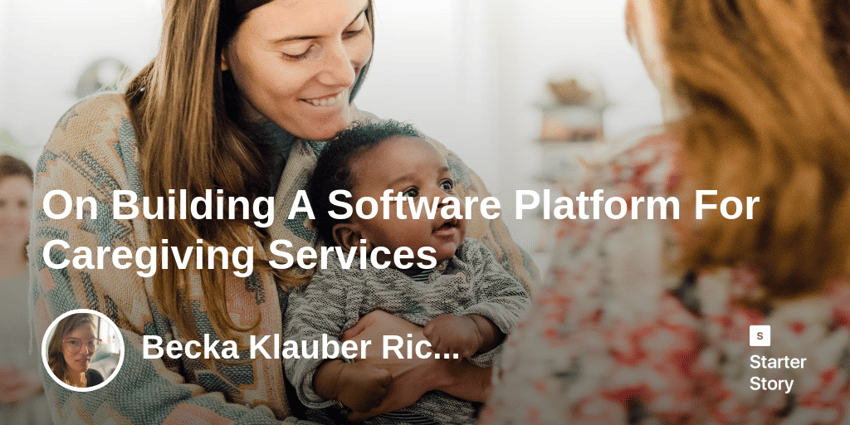 Read the full interview ➜
We chatted with with Kristy, founder of Twinkle Toes Nanny Agency ($940K/month). In our interview, Kristy says:
What works today may not work tomorrow. And what works in Florida may not work in Idaho. Adaptability is key.
Additionally:
My first clients were recommendations from families for whom I had previously nannied. The word of mouth spread like wildfire and we took off.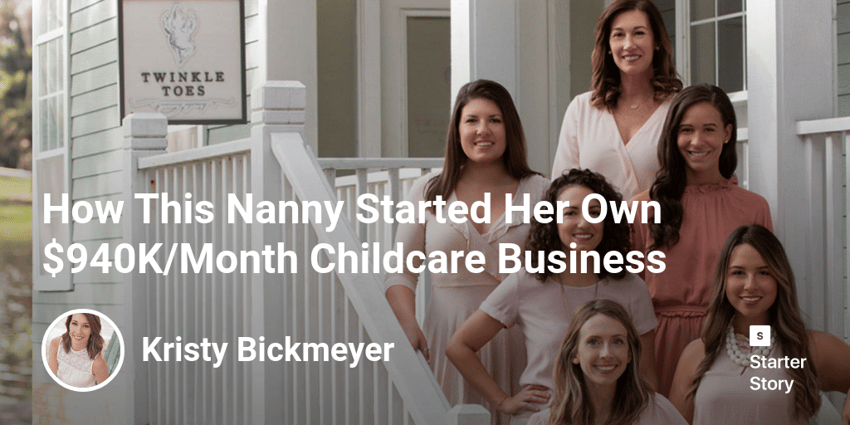 Read the full interview ➜
Want to start your own business?
Hey! 👋I'm Pat Walls, the founder of Starter Story.
We interview successful business owners and share the stories behind their business. By sharing these stories, we want to help you get started.
Interested in starting your own business? Join Starter Story Premium to get the greatest companion to starting and growing your business:
Connect + get advice from successful entrepreneurs
Step by step guides on how to start and grow
Exclusive and early access to the best case studies on the web
And much more!