How We Started An Eyewear And Sunglasses Ecommerce From South Africa
•
Published: April 3rd, 2021
Hello! Who are you and what business did you start?
Hi guys, I am Mosiuwa Tshabalala informally known as Jaxx. I run an e-commerce eyewear retailer called VUES which has been operating primarily in South Africa for about 3 years now.
Our flagship product is a pair of glasses called the "Glass House" which is a yellow gemstone wayfarer design that is so striking and unique that it's difficult to not compliment it every time you see it.
At VUES we think of our customers as daring individuals who are not afraid to stand out and strike an unconventional image. We don't segment our market by age so anyone is free to wear our frames as long as they're daring enough to try it. We plan to pivot it to a more technologically inclined product and eventually build the "Fitbit of your eyes", a concept unique to VUES.
Our business has managed to grow its customer base ratio to 1:7361 compared to the private Optometrist's customer base ratio of 1:4500. Our ability to capture the attention of the South African eyewear market is due to our organic online community-building strategy.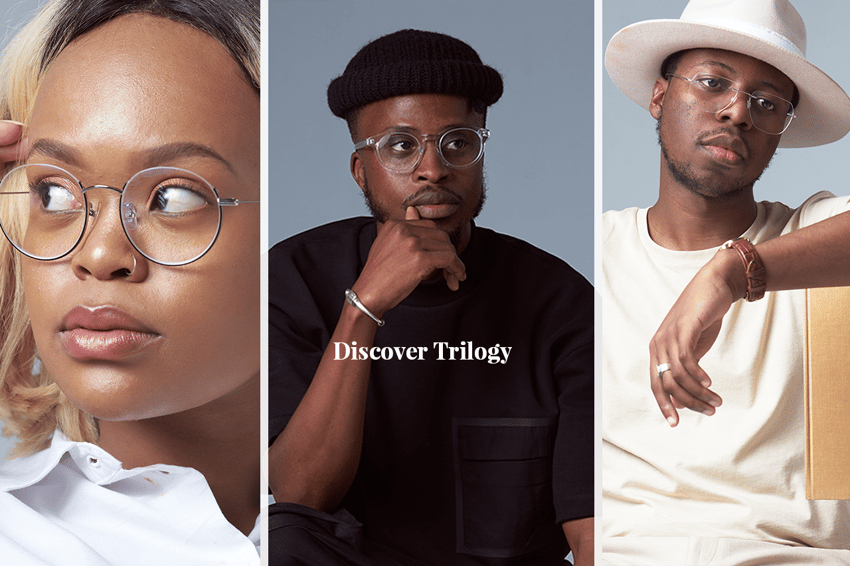 What's your backstory and how did you come up with the idea?
VUES is an African eyewear retailer established in June 2017 with the sole purpose of Protecting the Naked Eye. Through superior design, their eyewear is well-differentiated in the market and is available online and physically through potential partnerships. Artified Optics is the philosophy that governs their design thinking, aptly described as "the intersection of groundbreaking design and selfless technology for the daring individual".
Individually, I had no expertise in this area except the fact that I've had to wear eyewear since I was 9 years old and surprisingly saw little to no innovation in this space well into my late 20's. My financial situation at this time was not very good, I had a job as an analyst at a Bank but my salary was still in the lower tiers and the economy in South Africa was close to junk status and eventually slipped into junk status by credit rating agencies such Moody's.
One of the many value offerings of having an online business is in offering your customers convenience. This is a new age of doing business in eyewear and customers want to have accessibility at their fingertips although selling eyewear online can be challenging. The wheels have started to turn and it's only a matter of time until the whole value chain is automated and hosted on a digital platform.
The downside of technological innovation though is that it reduces barriers to entry which increases competition, in this regard companies would need to compete on a lot more differentiation aspects such as product differentiation, market positioning, ethics, data and not only rely on price differentiation.
The way VUES differentiates itself is by offering as much customized service as possible citing activities such as online/telephonic fitting consultations, Optometrist referral, real-time inquiry processing, well-curated digital content, medical aid as a payment option, online payment options, online payment reversals, uniquely designed products and technology innovations such as anti-Blu-ray lenses
Take us through the process of designing, prototyping, and manufacturing your first product.
As the business came about iteratively from my partner and I creating our first version of the website, tweeting the link, and measuring engagement and feedback, so did our business grow. We followed the same approach with our product, after doing intense research and eventually settling on manufacturing our products in Asia and Europe. As these are the capitals of eyewear production we sought after ISO-certified manufacturers and had to digitally send them our designs and they would convert them into CAD-designed production-ready sketches.
This allowed us to learn the ins and outs of production and played with different sizes and materials having all samples delivered via 10 days FedEx. We've been running the business as an experiment and it has grown due to feedback that we receive from the market in the form of sales or inquiries. Our first sales from key influential and cool people in South Africa were the Aha moment for us and motivated us to continue.
The pricing on our products is intentionally designed to be below market rates, essentially offering luxury quality products at affordable rates gives us the ability to undercut the market and capture people looking for good deals online.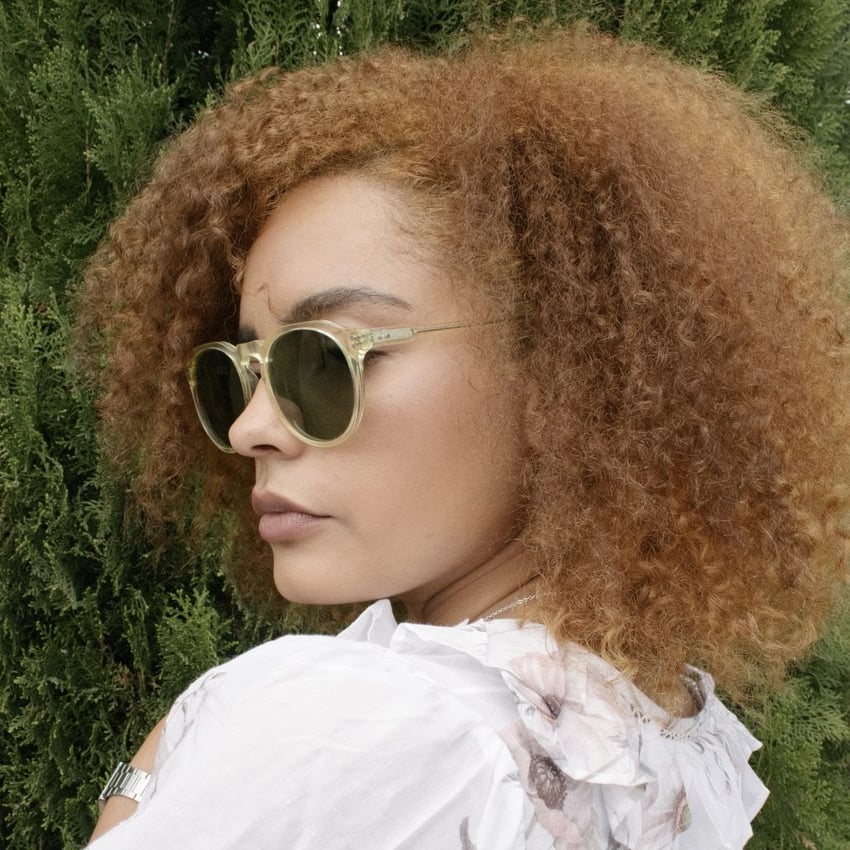 Since launch, what has worked to attract and retain customers?
VUES had a service-level agreement with KeyPartners in what was a successful execution of strategy in which we launched a B2B wholesale business with the intent to distribute all our eyewear designs to Optometrists nationwide. This means VUES operates on a dual revenue structure through the direct B2C retail (subscription products and direct sales) of eyewear designs through our website and on a wholesale relationship B2B model through this partnership. The aim for the future is to create new distribution relationships all across the world to increase product accessibility.
VUES is primarily founded as a digital-first company with the focus being e-commerce sales. Through experiencing low digital sales numbers and realizing the very low profitability rates for e-commerce companies in South Africa exhibited by e-commerce market leader Takealot.com we realized the need to pivot and add more distribution channels.
The business is working on being able to sell its products through Takealot.com's seller platform which would allow it to access over 1 million customers per month digitally. The benefits of this would be to take advantage of the Takealot search functionality to introduce potential customers to VUES and initiate migration into VUES' native digital channels, website, and social media ecosystem. A similar strategy can be followed on Amazon although Amazon is primarily not operational in South Africa.
An additional channel that directs traffic to VUES platforms is their Google SEO strategy which makes the brand come first on a Google search by title.
Marketing is potentially the most important structure as it gives your business an identity that people can use to relate to it. It's how you negotiate the value of your product with a potential buyer.
The South African eyewear market is largely Privatized with Public efforts being limited to hospitals and very limited outreach facilities located in rural areas. There have been different instances in which customers have exhibited hybrid behavior, i.e. they got introduced to the brand through digital channels such as the VUES website or the brand's Instagram page but preferred physically fitting the frames on to see if they fit their image.
This created a very important problem for VUES to solve which would likely increase the probability of sales conversion. They recognized that only attempting to do this digitally would not be as convincing as someone having the physical frames on their face and getting to feel the weight and material of the frames.
Using the Province of Kwa-Zulu Natal (KZN) in South Africa as the geographic location of the studied sample, it was found that the most successful Private Sector companies recorded patient numbers greater than 33.000. These Private practices are largely based in urban areas with high population density. This is the segment in which VUES is aiming to grow their revenue the most through their strategy of having their products shelved in 100 Independent Optometrists' Practices by 2021. The efforts have already kicked in with VUES having contacted over 110 Optometrists and getting sales from 2 Optometrists so far.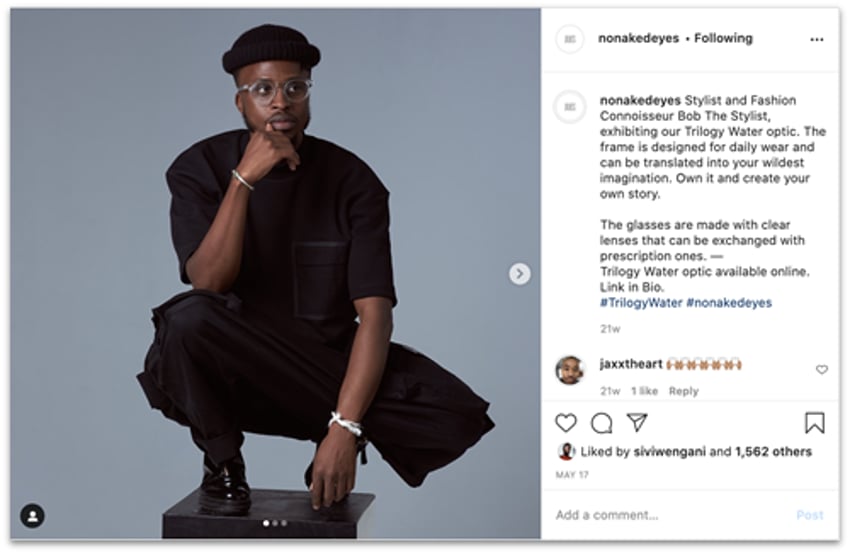 How are you doing today and what does the future look like?
The VUES business model has a unique dynamic that is possibly its biggest strength, the direct consumer relationship. As ambiguous and volatile as the current market climate is, physical retailers, want to maintain as many customer relationships as possible to survive the times. The customer relationship is maintained through the no-naked-eyes community leveraging the network effect of social media.
Through strategic content generation, VUES customers are introduced to new products, retail partnerships, brand announcements, and brand partnerships. This community is also the main interface for real-time customer queries and complaint resolution although currently done manually through the Social Media Manager there are opportunities for automation via a WhatsApp chatbot.
As indicated in the Business Model Canvas, VUES is a value-based business and seeks to add value to all moving parts in its ecosystem. The business uses its customer relationships as a value proposition to Optometrists; if a customer wants to pay via medical aid VUES has the ability to influence which Optometrist the customer ends up visiting to get their eyes tested and collect their prescription. This creates a two-fold financial benefit for the Optometrist which VUES does not benefit from once the referral is made successfully:
A typical 200% markup on the frame bought from VUES if the customer proceeds with their initial choice.
A charge on the prescription is $400 on average in the US and $290 on average in South Africa.
Currently, this referral is not monetized, and it is used to prove customer demand and to try to influence the Optometrist to make larger quantity orders through foot-traffic generated by the relationship with VUES. For VUES, this translates into added value for their "Traditional physical retail" customer segment as they can access the product in their region and pay for the product via medical aid, a less emotionally detached financial payment.
In South Africa the Client to Private Optometrist ratio is 1:4537, this customer segment also represents the majority of the eyewear market which translates to a huge opportunity for VUES. The private eyewear market is 28% of the population however it is the most profitable in South Africa as the rest of the market is low income and costly to access.
As VUES has already focused on adding new distribution channels through their website, social media, and KeyPartners partnership it would be wiser to start looking outside of the eyewear Industry for vertical markets. The key challenge for VUES is to place ourselves in the sweet spot of scalability through having multiple revenue streams at play simultaneously targeting specific customer segments to avoid the paradox of choice. VUES can leverage the work of its partners through crowdsourcing the expansion of their Optometrist database by running a social media campaign for customers to introduce their Optometrists to the brand as an example. This would initiate the network effect which could potentially translate into added revenue for the business.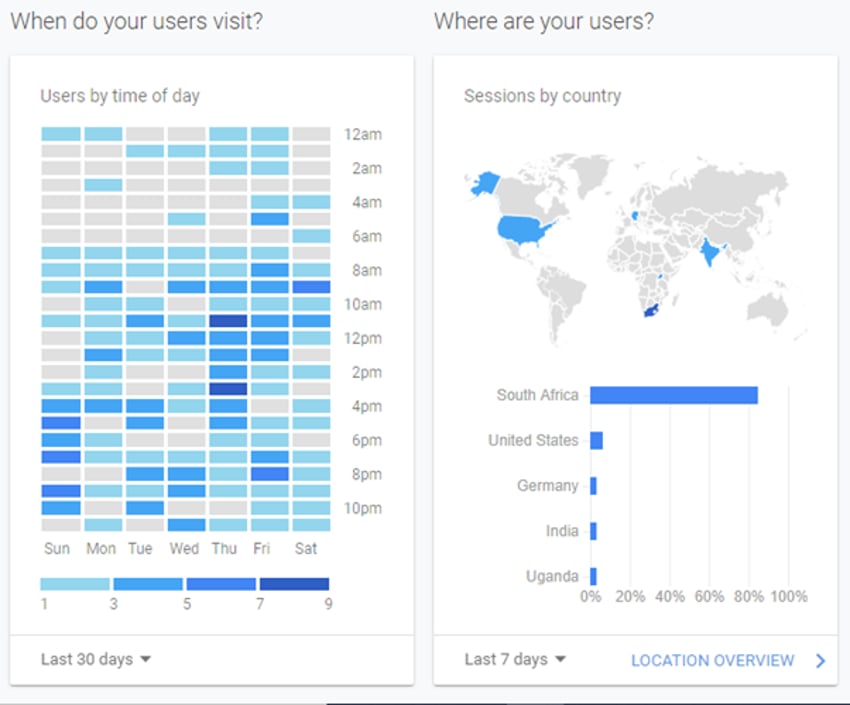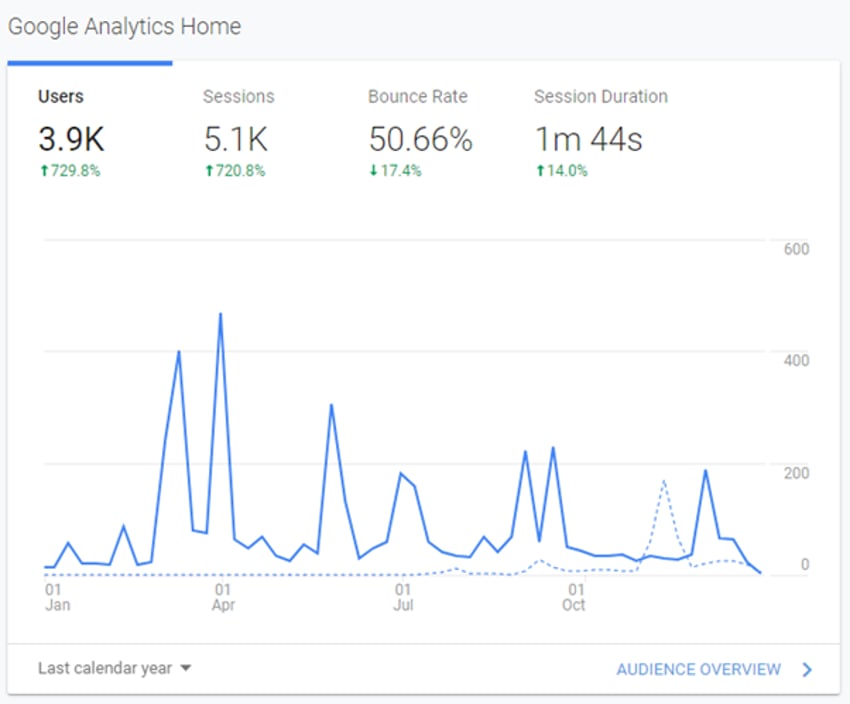 Through starting the business, have you learned anything particularly helpful or advantageous?
Through starting my business I've learned the importance of being objective and positive at all times. Building something that isn't immediately profitable means you need to design the future state and make sure it translates to everyone in the team. Everyone needs to understand their role and see where they fit in the puzzle, if not then it creates problems down the line and everyone ends up fixing things that should be fully optimized.
Marketing is potentially the most important structure as it gives your business an identity that people can use to relate to it. It doesn't contribute directly to sales but it definitely creates a perception of whether or not the business is trustworthy and worthy of the money requested. Marketing is how you negotiate the value of your product with a potential buyer.
What platform/tools do you use for your business?
The long-term vision for VUES is to create a global company that links physical products with data collection and offers unconventional feedback to the consumer on how to ethically sustain themselves and the environment. To carry out this vision VUES has successfully launched 9 unique designs in a 2-year operational period through our woo-commerce e-commerce infrastructure.
The company is directly responsible for 4 employees and indirectly responsible for 10 more through an SLA with KeyPartners which has now retrenched 7 workers due to covid-19.
Other Key Partnerships include providers of infrastructure services that enable various aspects of the VUES business such as Alibaba for Manufacturing and Inventory Management, WooCommerce for maintaining e-commerce and subscriptions functionality, Internet Express for all logistics services and Axxess is for hosting internet services.
What have been the most influential books, podcasts, or other resources?
Farnam Street - helps me create mental models for smarter decision making, essential for entrepreneurship and life in general.
Steve Jobs autobiography by Walter Isaacson - amazing life story of the best to do it in tech.
Elon Musk autobiography - amazing life story of the best to do it in space exploration.
Purple Cow by Seth Godin - for creating brands that stand out and increase virality.
Advice for other entrepreneurs who want to get started or are just starting?
Top tip: If you have enough reason to believe in the inevitability of your business's success then fight for it.
Are you looking to hire for certain positions right now?
Looking for Relationship Managers and Business Development Managers in America to work on a commission basis.
Where can we go to learn more?
If you have any questions or comments, drop a comment below!
-
Jaxx Tshabalala, Founder of VUES
Want to find more ideas that make money?
Hey! 👋 I'm Pat Walls, the founder of Starter Story.
Get our 5-minute email newsletter packed with business ideas and money-making opportunities, backed by real-life case studies.