How I Started A $6K/Month Personal Brand Marketing Agency
Start A Business Growth Service
Hello! Who are you and what business did you start?
Hello, I'm Gabriel Neuman, I started to run a Personal Brand Marketing Agency in the middle of 2020. I have been working as a WordPress developer in LATAM and doing a lot of projects for different brands, but I needed to focus my time on 2 main objectives. The first; Focus on People or Enterprises that can pay for my services and the second, some of the various projects I was already doing and working on.
In 2021 I will start working on a product in Spanish called Personal Brand OS where I put all of what I know on the building, creating, and monetizing a Personal Brand based on different NoCode projects that I have already bought.
Currently, I'm making around 15K a month serving 3 clients and would like to increase my bottom line with this new product, which will help me also grow my consulting and my affiliate income.
My Goal for 2021 is to double the MRR and for that, I will be building and getting better with the Personal Brand OS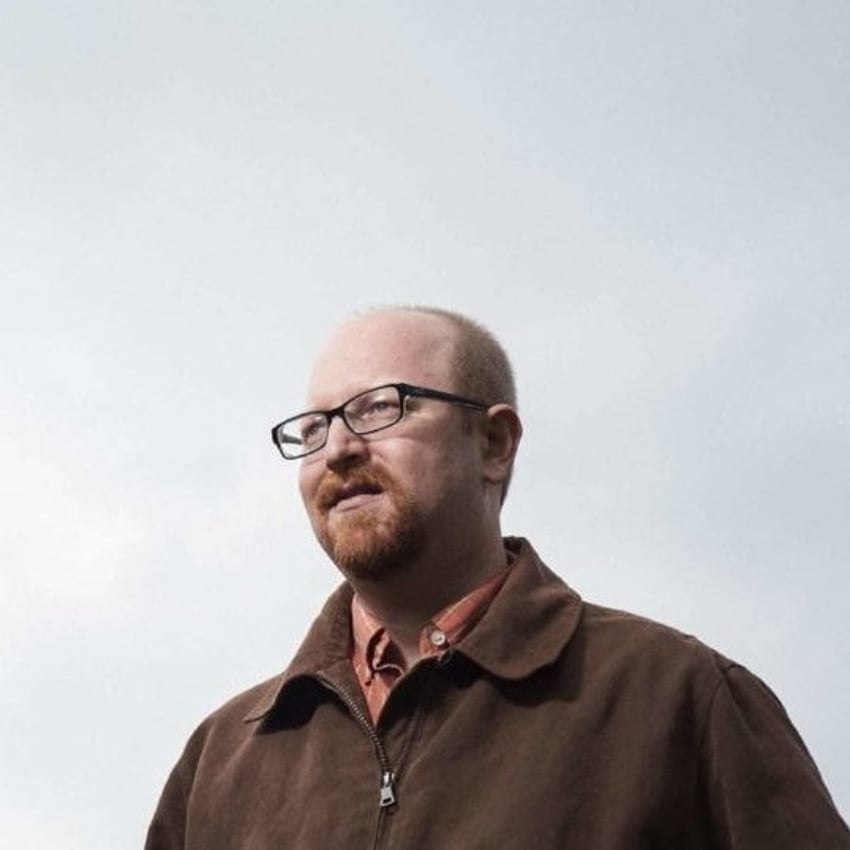 What's your backstory and how did you come up with the idea?
I have been blogging since 2010, learning technical skills and marketing skills, I always tried to build things and write what I had learned about what happened to them and that built me a skill that I could share and sell to others.
Even though I don't have any design skills, I have been able to build more than 20 sites per year, and from that expertise sell other products and services like SEO, automatization, and other solutions to the same market.
As I spoke with two of my former customers that I did work for them, I talked about why they don't create content for their personal brand and why all their content goes directly to Social Networks and doesn't create something that they own.
So there I had my aha moment, why I don't start to productize what I had done with my personal brand, help them get rid of the problem to handle with WordPress (Plugins, Themes, Updates, Security, etc..) and with that in mind I will be able to help my customers with an all in one system-solution that they can use, and with such approach help more people to achieve their goals.
I validated my idea by creating small examples for 3 actual customers, I took their videos, started to create micro-content for Social Media, and from there build a small email list for them, with that I was able to validate that those people will interact more with their content, than giving the social media algorithm to think about it.
When I started with this last (and until now) I could have my 9to5 job as project manager for a security company building CCTV and alarm projects for clients. So it gave me time to think and build my own team.
Take us through the process of designing, prototyping, and manufacturing your first product.
What I'm doing right now is building all the required processes that I currently use to create and promote my content, from Social Media Profiles, how I write and promote my content, and also use some help I get from Robots and SOP's that I have created in my business. That will be my prototyping on my product.
I took the Elon Musk approach, first I sold the service to 2 or 3 people where the margins are big but not all the people can afford and from there start building products for more people.
The startup cost is almost "nada", I started with my own name and bought a domain that I will be using: Notion, so to work with all the information, and for some products, I will be using: Airtable and Softr, which will help me to create special websites for small micro products.
Describe the process of launching the business.
My process of launching is still on the go for the low price product, I had been financing the solution in two ways.
Keep my 9to5 job.
Building a service for his end users so they can finance my small projects.
My launching process will be with Marketing and Sales Coaches that have my targeting audience and sell them the need of why they need a Personal Brand OS to be in front of more people so they can use what the coach sells to them.
Right now I'm talking with 3 coaches to do that in LATAM and I also started to be in a Podcast RoadShow to talk about one or 2 pieces of the merits of Personal Brand OS and sell the idea of having all of them get more eyes into their own service.
Since launch, what has worked to attract and retain customers?
What always has helped me to retain clients is to give them more than they expect, for example, all the people who will buy the Personal Brand OS will also be involved in some of my small products and services that don't take me much time to build and that will generate additional revenue for me.
For example, part of the Personal Brand OS is to have automatizations to help us to get more done with less time and fewer expenses, so I'm building a small product where I put my own automatization robots and will explain how they can use them.
This is something I will do for my team to learn how to add features to the automatizations, how to build them for other customers, but if they don't want someone to help them, they can also buy the services that I recommend and that can help also build my affiliate income.
How are you doing today and what does the future look like?
Right now the business is still based on high-end clients, but my goal for 2021 is to be able to double the income by being able to serve another type of audience with different solutions.
My gross margin right now is 70%, I'm building content for me and my customers, My Growth strategy for 2021 will be to generate more video content so I can be in front of more partners who will need to sell something in the Personal Brand OS circle.
Right now the operations include one Community Manager, one Writer, one on Page SEO, one Video Editor, and lots of robots helping us create more content from small sources of content.
I don't want to grow my team this 2021, I will like to grow first this year by building small products that can help them be more effective and with that sell more products.
Through starting the business, have you learned anything particularly helpful or advantageous?
The biggest lesson I learned is to be ok selling some products at higher prices to get more help to build and grow our company.
Before starting with this, I was always looking for price-sensitive people, why they don't buy at a high price and always found bad clients that I could not deliver work to them, because they needed more people and tools to work with.
By taking this approach, I could sell one or two packages a year, and be able to grow my income, create new small projects and delegate more work.
What platform/tools do you use for your business?
My technology stack can be seen on this page because I'm always changing what I use but right now the most used platforms by me are:
What have been the most influential books, podcasts, or other resources?
The books that changed my life are DucTape Marketing, this was the first Marketing book I had read in my life, and from there One Thing, ReWork, Remote are the ones that help me grow my business, right now I'm reading: Company of One.
Advice for other entrepreneurs who want to get started or are just starting?
My best advice is the one that someone gave me some time ago, is: Keep doing things even if they don't give you a result now, you still will have 2 types of answers and results: or You won something or You learned something new, Keep increasing your odds to win by doing various things.
Where can we go to learn more?
If you have any questions or comments, drop a comment below!
-
Gabriel Neuman, Founder of Gabriel Neuman
Want to start your own business?
Hey! 👋I'm Pat Walls, the founder of Starter Story.
We interview successful business owners and share the stories behind their business. By sharing these stories, we want to help you get started.
Interested in starting your own business? Join Starter Story Premium to get the greatest companion to starting and growing your business:
Connect + get advice from successful entrepreneurs
Step by step guides on how to start and grow
Exclusive and early access to the best case studies on the web
And much more!