How I Started A $4K/Month Junk Removal Service
•
Published: May 1st, 2020
Start A Junk Removal Business
Hello! Who are you and what business did you start?
My name is Matthew Jones. I have a waste management company, MJ Home and Truck Services. We specialize in junk removal and cleaning services. I service residential and commercial clients...most are repeat customers.
I started my business in 2017. Since day one we have been pretty busy and work demand has not slowed down since the day we started. We are based in Atlanta, GA and we service any area within 40 miles of the metro Atlanta district. We cater to public demands and try to do as many jobs that can fit in a day. The only thing that interferes with how much we can acquire in a day is traffic and distance of the jobs so we have a 2-3 hour window in between each job.
We usually complete a minimum of 20 projects a week and the project costs range from $75 and go up depending on the number of items we have to pick up from the customer. We price based on the type of items, weight, quantity, and labor/disposal costs. We provide free estimates and usually only need a description or photo of what a customer has to generate an exact price they will have to pay. There are no hidden costs.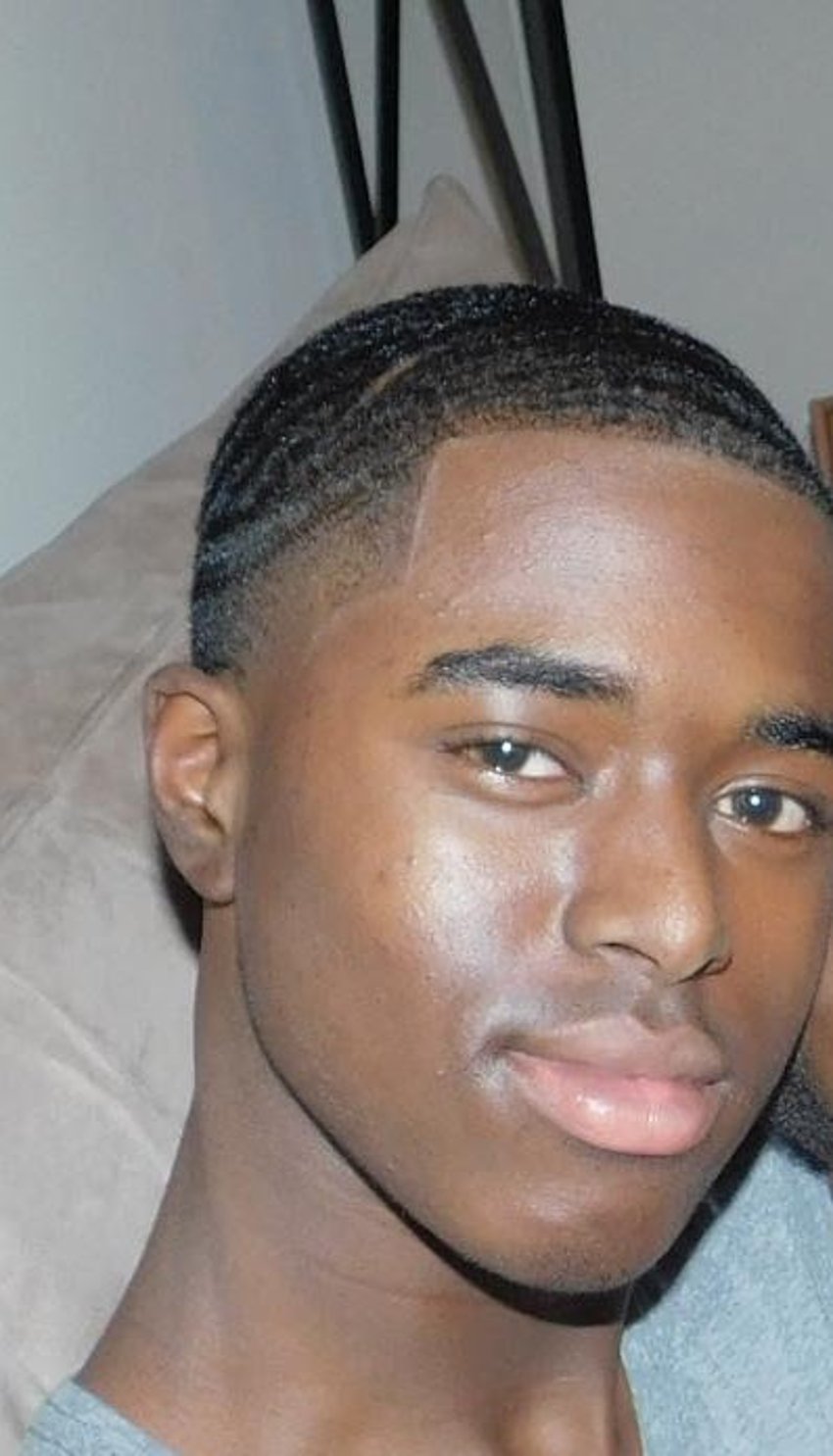 What's your backstory and how did you come up with the idea?
I started in high school at the age of 16 with a dream to make my community a much cleaner place. It branched into business on my 18th birthday, I started to clear trash and junk from in and around people's homes and/or businesses. I have always had a knack for cleaning and picking up litter off the streets.
I decided to help those who had much bigger items that could not go into a regular trash pickup and haul it away. This helps them get rid of clutter and junk they no longer need. I started to receive payment from picking up junk and trash from my mom and her colleagues first. They are in the construction industry and I would remove construction debris from their job sites in my pickup truck. I would pile as much as I could and what some people would normally only be able to get one load off, I learned how to stack and secure my loads so well that I was getting 2-3 loads at a time increasing my profit.
I purchased a bigger truck for cargo that did better at securing my loads and was closed in a truck which allowed me to be able to work in any weather condition. My main priorities when doing the jobs are to stay in shape, work well with the customers, and provide exemplary service each time. I work fast and we have become very efficient at what we do. We are safe to have in and around your home and people love the experience of working with me and my crew each time.
Don't be afraid to work hard for little profit. It will pay off in the end. You won't get rich overnight. Be patient and learn through the process.
Take us through the process of designing, prototyping, and manufacturing your first product.
To put my idea into reality, I started out with obtaining my business license and insurance. My mother already had a business in construction so she was able to guide me through the process. The major expense I had with starting was purchasing a truck because in my business I do a lot of hauling.
Once I got a truck, the business was in motion. I put signs on my truck and passed out flyers and the calls started coming, I used a lot of word of mouth advertising. My customers also help out a great deal by telling people about my service after I have completed their project. I have never had a bad review.
Describe the process of launching the business.
The business started growing after I signed up with several lead companies. Lead companies actually started contacting me after I created my website. I received a lot of calls which some may consider spam but I always listen first and then see if what the caller is saying is beneficial to me or my company before I disconnect the call.
Lead companies send you leads for a price. It is an expensive route and it's hit or miss. It is very competitive but as long as you do good work and get good reviews, you can land a good amount of jobs.
I did my website on my own. It does not generate business, however, it's a great informational tool for my customers. It did not take much to finance the business because it is in the service industry and I cater to the customer's needs. My tools are reusable and last for a very long time so I don't have to replace them often.
I leased my truck and paid for it with the jobs coming in. All of my other expenses only pertained to the vehicle. Lessons I have learned are to not give up, on slow days work harder at advertising to get new business and hire a team that also believes in your vision and represents you well.
Since launch, what has worked to attract and retain customers?
My customers like that I am reliable. When they need my services, I communicate well leading up to the appointment and I explain the process very simple. Timeliness is important when it comes to returning phone calls and arriving at the job site.
My ideal customer is one that is ready to hire. Most calls I get, the customer wants the job done the same day or the next day. They have already planned before they made the call. Therefore, I have to be spontaneous in my practice as my schedule is day by day. Every customer that I get is always a repeat customer. They would rather just stick with me and when they have unwanted items in their home that need to be removed or trash that has piled up, they just call me back to pick it up. They no longer have to search for another company because they are familiar with my pricing system and know that I can get the job done. People always need to clear the clutter in their homes, make room for new things, or clean out their homes and garages so even if it's a year later they will call me back for the same service.
I use social media as an informational tool as well. Partnerships with investors and realtors help my business too. You have to partner with individuals and companies who have a need for what you provide.
Some things I had to learn were price acquisition, expense monitoring, and team building. At the beginning not focusing on these things led to lost profits.
How are you doing today and what does the future look like?
I make an income for myself but I would like to become more successful by purchasing more equipment and hiring more labor. Today I have 4 employees including myself. The phrase "it takes money to make money" is true. I plan to start saving more and investing in my business.
The demand is high and sometimes I have to turn down jobs because we can't get to them in the amount of time the customer would like, especially for same-day requests. If we have 3-4 jobs already that day, it is difficult to squeeze someone in if they are over an hour away. In this business, when a customer wants something gone, they want it gone right away. In order to not turn away customers and be available for all jo requests, I plan to hire more people with their own vehicles and assign them jobs and take a percentage for my marketing efforts. I would like for everything to remain connected to my business so I am trying to develop a model that will work for every employee and so that they can represent my business well and deliver the same type of service that I do.
Through starting the business, have you learned anything particularly helpful or advantageous?
Some things I had to learn were price acquisition, expense monitoring, and team building. At the beginning not focusing on these things led to lost profits.
I also had the challenge of being in a business where there were so many competitors and I had to determine how to stand out. My biggest asset is being friendly and impressionable.
What platform/tools do you use for your business?
My favorite tool for my business is good equipment. It's like an extra employee.
I had several software companies contact me to manage my leads, do accounting, track jobs, etc. I tried all of them. The weird thing is I was already doing exactly what they offered on my own. I had created my own invoices, signed up with Stripe and Square to do my invoices and accept payments, and my schedule is primarily through my Google Calendar.
The software companies allow you to put everything in one place. That system works well for a lot of businesses and makes it easier to navigate through jobs especially when you are the owner and operator. I was so used to my own way of doing things that it did not work for me.
Everything I use is on my phone so while I am out on a job it does not take me but a few minutes to send an invoice, process a payment, or keep in communication with a client. With the apps, you still have to enter all of the information yourself so it was double work for me.
What have been the most influential books, podcasts, or other resources?
Facebook groups in my field have been my biggest influence. I learn by the stories, good and bad, of others in my field. Youtube videos are also resourceful. The topic I stay with is junk removal. I usually don't entertain anything else because I don't want to incorporate any models that aren't useful.
There is a junk business on Youtube that teaches other companies how to price, bid, etc on jobs. It is informative, however, pricing depends on your area, expenses, and competition. In certain areas, disposal fees are very high such as in New York. In addition, parking and building use are limited so you have to be careful when getting advice from a fellow contractor, what area they are reporting their business sense from. I have been interested in reading the book The 4-Hour Workweek because the main thing I want to learn is how to manage my time better,
Advice for other entrepreneurs who want to get started or are just starting out?
Don't be afraid to work hard for little profit. It will pay off in the end. You won't get rich overnight. Be patient and learn through the process. Do every job you will hire others so that you can know their limitations and capabilities.
Are you looking to hire for certain positions right now?
We are not hiring at the moment as we are lucky to have the same employees from the start. However, as I build the business more my goal is to bring on more employees to handle the influx of work I hope to get.
Where can we go to learn more?
If you have any questions or comments, drop a comment below!
-
Matthew Jones, Founder of MJ Home and Truck Services
Want to find more ideas that make money?
Hey! 👋 I'm Pat Walls, the founder of Starter Story.
Get our 5-minute email newsletter packed with business ideas and money-making opportunities, backed by real-life case studies.
Together With Hired
You'd like to grow your engineering team, now what?
Having open roles is one thing, but getting qualified candidates to apply is another. That's where Hired can help.
Get instant access to a curated pool of responsive top tech and sales talent
Filter by what you need (skills, experience) and what they want (WFH, equity)
Trial Hired and pay nothing until you make a hire
See candidates now.