From Agent For Professional Skateboarders To Starting A $3K/Month Boutique Styled Digital Marketing Agency
•
Published: April 10th, 2021
Start A Social Media Marketing Service
Hello! Who are you and what business did you start?
My name is Samuel Gordon and I'm the owner of a small boutique-styled digital marketing agency called NextWave Social. Our highly skilled and professional team specializes in a plethora of services such as search engine optimization, social media management, web development, and Facebook ads. NextWave Social focuses on clients with service and product-based industries, such as restaurants, wedding caterers, accessories for people living an active lifestyle, etc.
Since our official launch in January 2020, we grew slow and steady and are set to hit our milestone of 6 figures in revenue for 2021.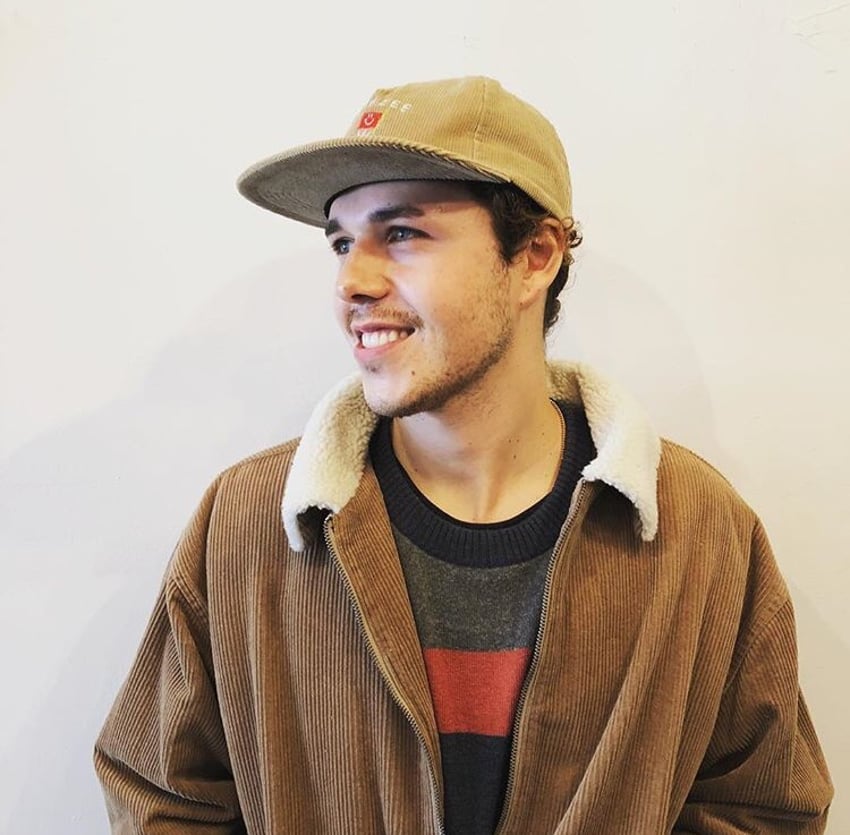 What's your backstory and how did you come up with the idea?
Growing up on the east coast as a skateboarder, I always had a lifelong dream to move out to Southern California. After making the move, completing my Marketing and Business Management degree at SDSU, and starting my first successful business - (Shredlights), I had the urge to travel. I took a position as an agent for professional skateboarders, being the middleman between the professional riders and big companies such as Red Bull, Supreme, Nike, GoPro, Tumi, and Vans.
This position allowed me to travel, manage influencers/celebrities with a mass following, negotiate huge asset deals, and hone in on the back end of advertisements through a corporate structure. As my fascination with the data behind ads increased, I knew the next step would be learning how to code and become an all-out marketing machine.
The final sign to create NextWave Social occurred when I was at a wedding. As I had conversations in regards to many of the wedding vendors' businesses, I realized many of them had outdated websites, never ran ads, or even struggled with their social media presence. The light bulb went off and like most businesses being created - I identified a problem and a need within the service industry and I had the solution.
Take us through the process of designing, prototyping, and manufacturing your first product.
When NextWave Social first started my team and I really wanted to allow clients an option to customize their own packages, giving complete creative control, while remaining cost-effective to industry standards. We also knew that the digital marketing industry is saturated, so we wanted to reverse engineer what made the larger corporate structured marketing establishments tick and ultimately create a highly functioning and organized version that doesn't have such a tedious bureaucratic process.
The main goal was to make the brand and agency feel so personable and communicative that we could be viewed as an extended family towards our clients. UNDER PROMISE, OVER DELIVER!
The creation of the logo was a 6-month process. We wanted a slick and aesthetically pleasing logo that summed up the inner fire our team had, but also the creative, intelligent, magnifying aspect. Hence, the all-seeing, trustworthy magnifying glass, highlighting the results or data, inside of the earth. It seemed to finally get to this badass logo, we went through 250+ iterations, all-encompassing a wave. When you know, you know.
The start-up costs were around $1,500. From getting the legalities sorted, logos, website, the team assembled, office setup, technology, etc. We were able to sign our first client for that monthly price before even officially being ready to roll. As we started to grow from that point on, all profits were always put back into the company. A classic form of bootstrapping to pave the way.
Describe the process of launching the business.
The business launched before we even knew it. By the time clients started wanting our services, we were still building the website, finalizing the logo, setting up the bank, etc. The only real structure we had in place was the legalities.
You'd think having a team of expert web designers would make the business website process a breeze. Think again. It was important for us to showcase our value proposition within the first 3-5 seconds of being on our homepage. Rough draft after the rough draft we decided that providing the value we offer and streamlining the "get in contact" thought process to turn into solid communication between the potential client and one of our expert team members was the main goal. We mapped everything out, started coding, and the rest is history.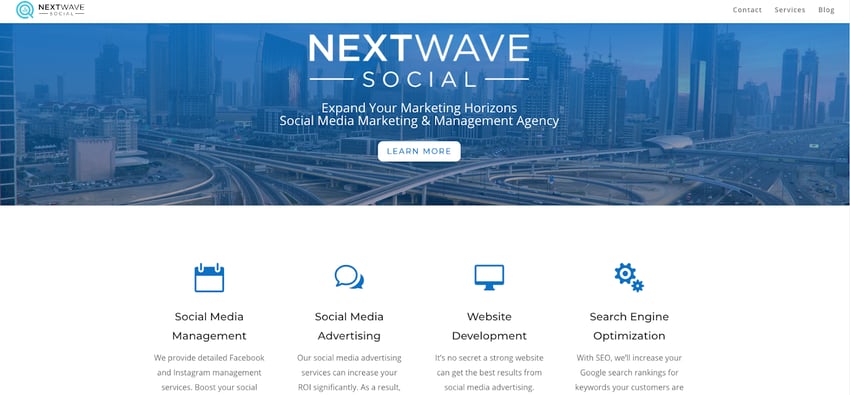 Since launch, what has worked to attract and retain customers?
Our team motto is "Under promise and Over deliver". Also, our team focuses on building genuine relationships with our clients. We like to grow their vision using our hands and technology with an organic growth strategy set in place, rather than hiring some robot to do the work.
While we could do paid ads, networking events, email blasts, guerilla marketing efforts, how-to videos with a Youtube channel, etc… we chose to keep it old-fashioned. We like to attract and retain customers through simple good word of mouth. It's like the trendy phrase, "If you know, you know". This allows us to remain exclusive, solidify our market position, get to know our clients on a professional and personal level, and ultimately bring their vision to life. It's a win-win scenario. This also allows us to be picky with who we take on as a client.
Next year, we are going to push more of our efforts into remaining exclusive, but focusing our Instagram, Facebook, Youtube, and website on highlighting our clients. In a sense, boasting our brand image, but still sticking to our client bubble. Check out some of our Instagram "marketing 101" posts, if you're a digital media nerd like us.
How are you doing today and what does the future look like?
The future is looking bright and our team is looking stronger than ever. We are excited to be able to bring on more and more creatives to our team. The beautiful part of a digital marketing company's business model and infrastructure is very low overhead. Once you have the legalities in place, a CPA, the hardware, and a talented team, the foot is on the gas. After, comes profit.
I always recommend doing as much research as possible before diving into a new field or venture. The time you invest with preparation pays off significantly in the long run.
We have done a good job of making sure to continue to focus by pushing our financials back into the company. In turn, we get better resources (computers, office space, freelancers) to continue a slow and steady-paced growth. One of my favorite entrepreneurs of all time is Yvon Chouinard. He said "You can grow too fast. The faster a business grows the faster it dies. "There are two kinds of growth; one where you grow stronger and one where you grow fat and you got to watch out for that!".
We have also developed a curated pricing structure for our clients to help everyone's budget. The goal is to stick to the high ticket service industry clients. For example, a dentist's office. If our company does pay ad campaigns for them as well as direct a significant amount of bookings or calls from their website, using our custom marketing techniques, it would only take 1-5 clients to pay off for our services. We also like working with wedding vendors offering their services, because as we all know. Weddings are expensive and people are always getting married. Another high-ticket client would be roofing or gutter repair companies.
We like to do targeted ads with our roofing company clients on the east coast whenever it rains. Nothing says I need to repair or get a new roof than a leaky ceiling or gutter. All these examples are great ways NextWave Social has capitalized on increasing our profits as well as client base.
Through starting the business, have you learned anything particularly helpful or advantageous?
One of the main takeaways of insight I've learned so far by running NextWave Social is building the right relationships can make or break your boutique-styled business. I've also learned that it's important to establish trust and transparency immediately when working with someone (team member, client, family, friends). Lastly, as a person infatuated by the little things, it's important to listen and always stay observant. Perspective is key and can become a competitive edge.
An unusual, but significant uptick in business was due to the COVID-19 pandemic. Many business owners were scrambling and looking for alternative solutions to staying afloat or ramping up the current business. Just like the fruition of NextWave Social, I saw an issue and had a means of helping these business owners.
Since people's online presence was more populated than ever, with everyone working remotely or being stuck at home, I encouraged current and new clients to "double down" on their marketing. I.E. build better inbound and outbound SEO, fix the backend and coding issues of their current website, develop a new website, focus on targeting ads towards to-go orders, running Facebook and Instagram ad campaigns, and shooting all different creative content ideas (especially with fewer traffic outdoors, which increases the possibilities in generally crowded areas in the past).
Check out an awesome creative concept we brought to life for one of our clients:
Also, I can't stress this enough - the common saying "You should never do business with friends or family" in my belief is outdated. Establish boundaries and flourish your crafts using your individual strengths. NextWave Social currently has a great client partnership with Tap Truc USA, a vintage truck mobile beverage catering experience. The owner is a great friend and a motivating like-minded entrepreneur.
Some great habits I've developed: make your bed every day, meditate 15 minutes a day, do some exercise every day for mental health, write down your goals every morning and night, do something creative that gets you out of your comfort zone daily. Last but not least, spark up a conversation with someone new or make someone smile.
What platform/tools do you use for your business?
For our business, we use a plethora of tools and services to make sure all of our clients get their weekly data analysis. Some of our favorite well-known services or applications we use are Later, for scheduling social media posts.
We also use Todoist to stay on top of tasks. If our team doesn't like using that task-oriented app, we also use Trello.
For organizing and collaborating on Powerpoint-styled projects our team likes to use Cloudvote. For keyword and SEO data, NextWave Social likes to use Semrush.
To better understand a client's competitor search data, we use SpyFu. Another client competition analyzer we use is Serpstat.
If a client decides they want to use influencer marketing as a technique to gain more organic traction, our team uses Ninjaoutreach and recommends sticking to micro-influencers. Inkybee does the same thing, in terms of researching and finding local influencers. To find influencers already in our client's niche we use Mention.
A great tool for generating fresh new content ideas is Portent. We have taken into account the progressing success of infographics on social media and websites. We like to utilize Piktochart as a tool for great infographics.
For doing quick touch-ups for content or resizing we like to use Pixlr. We also set all of the team members up with Adobe Creative Cloud. Standard apps such as Photoshop, Illustrator, Acrobat, Lightroom, Indesign, Prelude, and Premiere Pro are all used under the Adobe creative cloud.
Some great free apps we sometimes use are Canva, for quick graphic designs or story creation for Instagram and Facebook. Neil Patel is also a great tool for keyword analysis and SEO. Hubspot is also a very general marketing tool that helps with many different areas of our earlier stages in business.
In our opinion, we believe if a client doesn't want to have a completely custom-coded website, we always recommend a WordPress page builder, with amazing initial SEO traction, especially using the DIVI Plugins on Elegant Themes or a Shopify page builder for retail & product.
What have been the most influential books, podcasts, or other resources?
As cliche as this is for any marketer, Gary Vaynerchuk, is a huge inspiration and I love his books, The Thank You Economy and #Askgaryvee: One Entrepreneur's Take On Leadership, Social Media, And Self-awareness.
Another great book is The Subtle Art of Not Giving a F*ck by Mark Manson. I always read at least one book a month so my preferences are always changing.
Blinkist is also a great app. that breaks down popular reads within 10-15 minutes.
One of my favorite podcasts is called How I Built This, showcasing entrepreneurs.
Another great resource I've had in my corner has been mentors. I currently have about 3 mentors, all experts in their own fields.
Advice for other entrepreneurs who want to get started or are just starting?
I always recommend doing as much research as possible before diving into a new field or venture. The time you invest with preparation pays off significantly in the long run. At the same time if you're looking for the perfect moment to start something and waiting for a sign… it's too late. Also, the business infrastructure and how organized and managed this is can be tremendous in a business's success.
It's important to note that more and more are becoming digital as the digital world grows at an alarming rate. That being said, you should always document the process of your or a client's journey. Meaning, Audio record snippets, video/vlog the creative process, write down, and photograph. One piece of content can turn into four. Last piece of advice, but certainly not least, STAY HUMBLE.
Are you looking to hire for certain positions right now?
We are always hiring exceptional talent. Currently, we are accepting part-time blog content creators, part-time animation and branding experts, and full-time marketing account managers.
Where can we go to learn more?
-
Samuel E Gordon, Founder of NextWave Social
Want to find more ideas that make money?
Hey! 👋 I'm Pat Walls, the founder of Starter Story.
Get our 5-minute email newsletter packed with business ideas and money-making opportunities, backed by real-life case studies.
Together With Hired
You'd like to grow your engineering team, now what?
Having open roles is one thing, but getting qualified candidates to apply is another. That's where Hired can help.
Get instant access to a curated pool of responsive top tech and sales talent
Filter by what you need (skills, experience) and what they want (WFH, equity)
Trial Hired and pay nothing until you make a hire
See candidates now.