Customer Retention Strategies To Grow Your Business [2022]
•
Updated: September 27th, 2022
Customer Retention Strategies To Grow Your Business [2022]
What Is Customer Retention?
Customer retention refers to a company's ability to turn existing customers into repeat buyers and prevent them from switching to the competition.
Retaining customers is one of the most effective ways to grow your business.
According to Kissmetrics, it's nearly 7 times less expensive to retain an existing customer than to gain a new one. Therefore, customer retention is a key aspect of business continuity.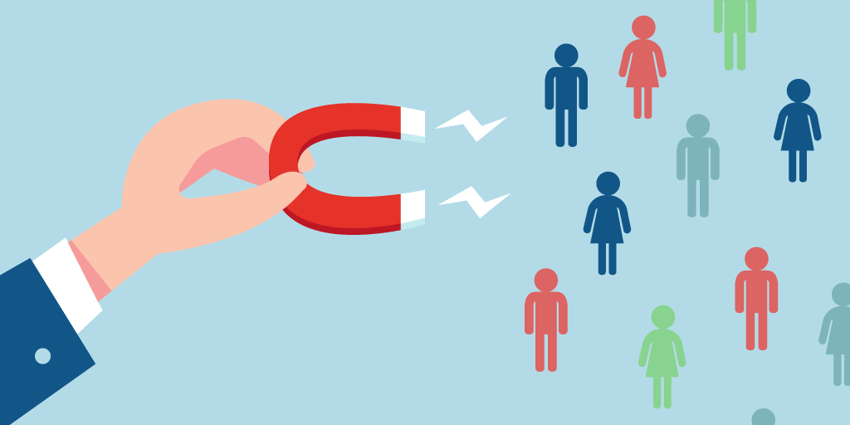 Cost Details
Acquiring a new customer can cost five times more than retaining an existing customer.
Customer Retention Key Takeaways
If you lose a customer, you have wasted 7X the resources used in lead generation
Keeping customers coming back results in greater ROI and costs 5-25X less.
Customer retention is a great branding exercise so that they become your brand ambassadors
Retaining existing customers enables a business to extract more value from the existing customer base.
Your best customers come back again and again for more.

Understanding How Customer Retention Works
Customer retention involves taking actions to minimize the rate of customer defections. Customer retention programs focus on helping companies to retain as many customers as possible.
Companies use the retention rate to determine the percentage of customers who continue to use their products over time.
Customer retention rate has become a popular tool for investors to evaluate the underlying health of a firm. Besides, leading customers use customer retention as the main marketing objective when it comes to lead generation.
In short, customer retention concerns how you build customer relationships and maximize the profitability of each customer.
Therefore, the best customer retention strategies enable you to form lasting relationships with customers. Eventually, the loyal customers become your brand ambassadors.
Strategies To Build More Customer Retention
Whatever niche your business falls into should be reflected in your customer retention strategy. In addition, understand what your goals are. That way, you are in a better position to pick the right strategy for your business.
Why customer Retention Strategy Is Important
Here are some reasons to invest in customer retention strategies
Repeat customers spend more
Happy customers are more likely to recommend your brand to their friends and family
Existing and repeat customers generate more data for your business. You can use this data to gain actionable insights that can increase profitability
Examples of Successful Customer Retention Strategies From Leading Businesses
Here are a couple of cool customer retention stories
1. How Starbucks Used Innovation To Drive Higher Retention Rate
Over the past decade, Starbucks has always deployed innovative marketing methods to improve customer experience. One of the most innovative customer retention strategies is the Starbucks mobile order and pay feature.
Using the feature, you can order your favorite coffee before you even arrive at the shop. You send the order through the mobile device and your barista will get your order started while you head over.
Customers can pick up the order at the designated area in the store with the marked signage or in the drive-through.
By making the products and services as accessible as possible, Starbucks has been able to generate a high customer retention rate.
2. How Codeacademy Used Social Proof To Drive Customer Acquisition and Customer Retention
Codeacademy understands that customers are more likely to trust opinions from family, friends, and other consumers more than brand content and ads.
Social proof is a psychological and social phenomenon that leads people to mimic the actions of others because of an inherent need to conform. Social proof is important in customer acquisition and can improve customer retention.
The company has capitalized on social proof as one of the greatest forms of increasing customer retention.
Contributors
Contributors to this article:
Pat Walls, Founder @ Starter Story
David Gitonga, Writer @ Starter Story
Want to start your own business?
Hey! 👋I'm Pat Walls, the founder of Starter Story.
We interview successful business owners and share the stories behind their business. By sharing these stories, we want to help you get started.
Interested in starting your own business? Join Starter Story Premium to get the greatest companion to starting and growing your business:
Connect + get advice from successful entrepreneurs
Step by step guides on how to start and grow
Exclusive and early access to the best case studies on the web
And much more!