What Is Corporate Gifting And Why Is It An Effective Business Strategy?
•
Updated: September 24th, 2022
What Is Corporate Gifting And Why Is It An Effective Business Strategy?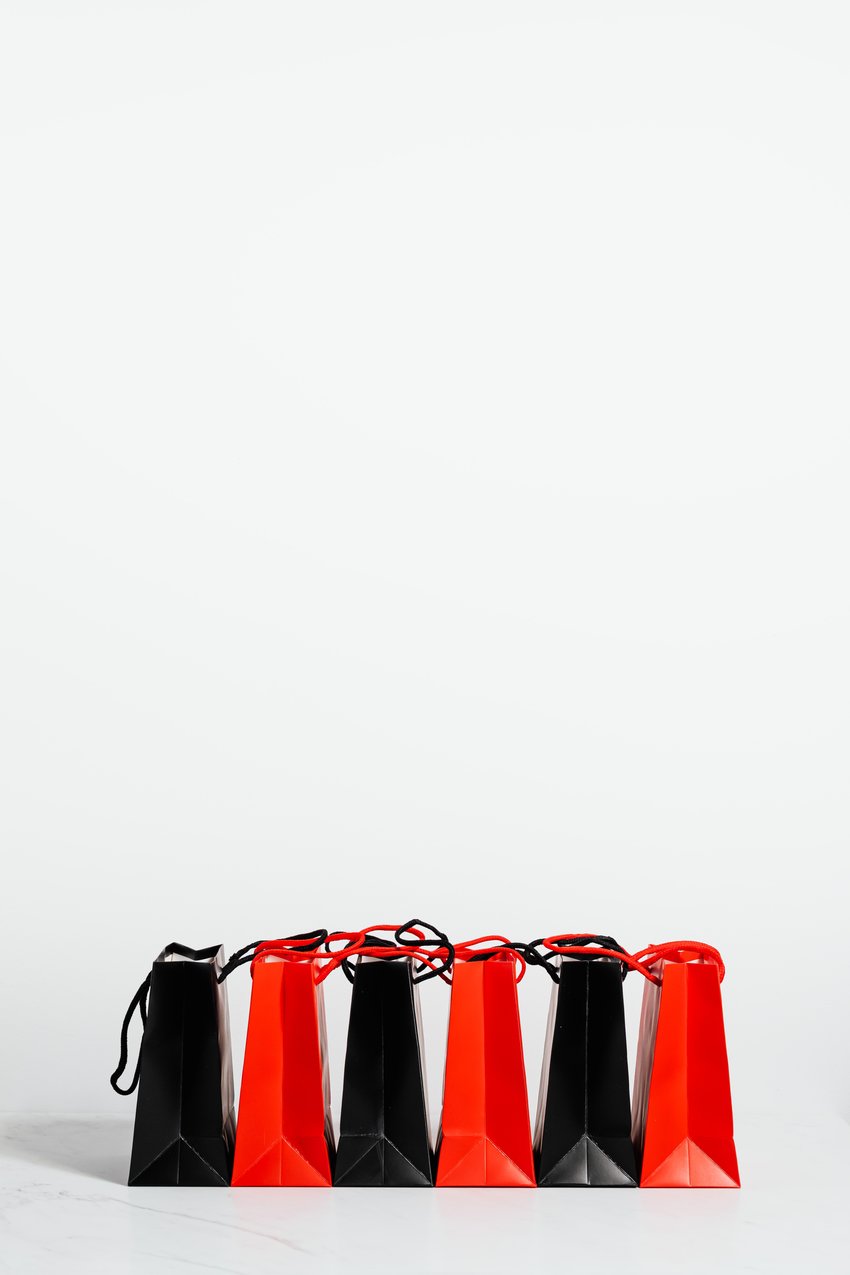 What Is Corporate Gifting?
Corporate gifting is the practice of creating a touchpoint with your existing clients and prospects through the use of a gift.
Giving gifts is one of the worlds oldest traditions. Why? Because it works.
According to Destination CRM:
Businesses that send highly personalized and modern gifts at key moments in the customer journey see a far better outcome—particularly with small and midsize businesses, whose customer relationships are crucial.
Corporate Gifting Key Takeaways
Corporate gifting is on the rise as more companies realize the benefits of gifting their customers and prospects.
Choosing the right gift and method of gifting is a critical consideration
When gifting, a company should proactively seek the customer's preferences for the customer to remember you value the relationship.
Understanding Corporate Gifting
Corporate gifting is a perfect way to create a sense of connection and positive association with the customer.
Established businesses have long relied on the power of corporate gifting to secure personalized relationships with potential customers.
A report by Instapage shows that 80% of customers are more likely to do business with a company if it offers personalized experiences.
Therefore, startups can use corporate gifting as one of their key marketing strategies.
If implemented effectively, corporate gifting bridges divides, and will make the customer feel close to your business.
In addition, corporate gifting sets you apart from the competition.
Real-World Examples of how Successful Companies implemented Corporate Gifting
1. Google
Google is one of the companies that have realized the potential of corporate gifting.
For Google, corporate is not only a way of retaining existing customers, it is also a way of attracting prospects.
For instance, a Google user who accepted to participate in an exclusive program with Google Cloud Platform received a free Chromebook.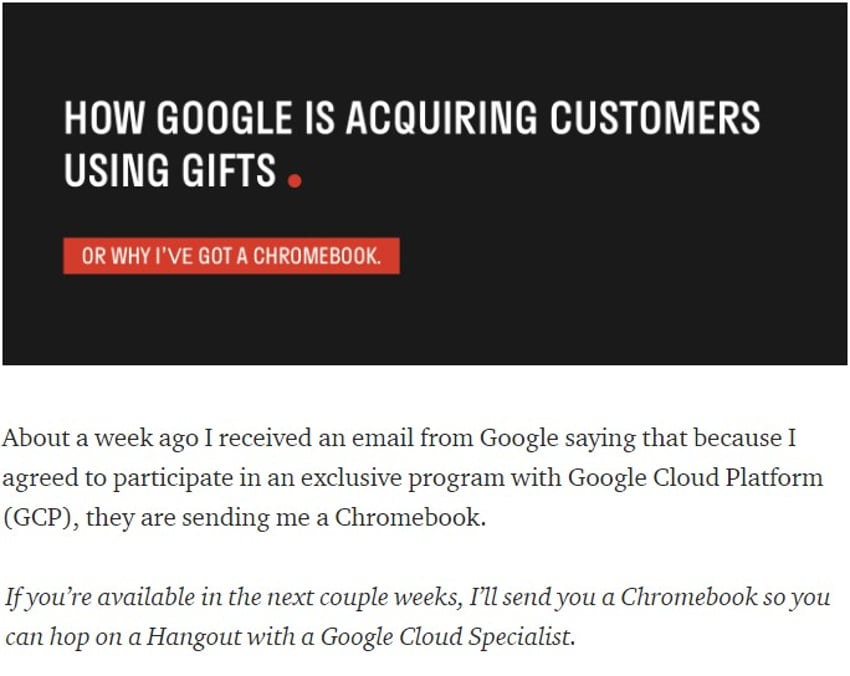 Above that, Google included a personalized message inside the Chromebook.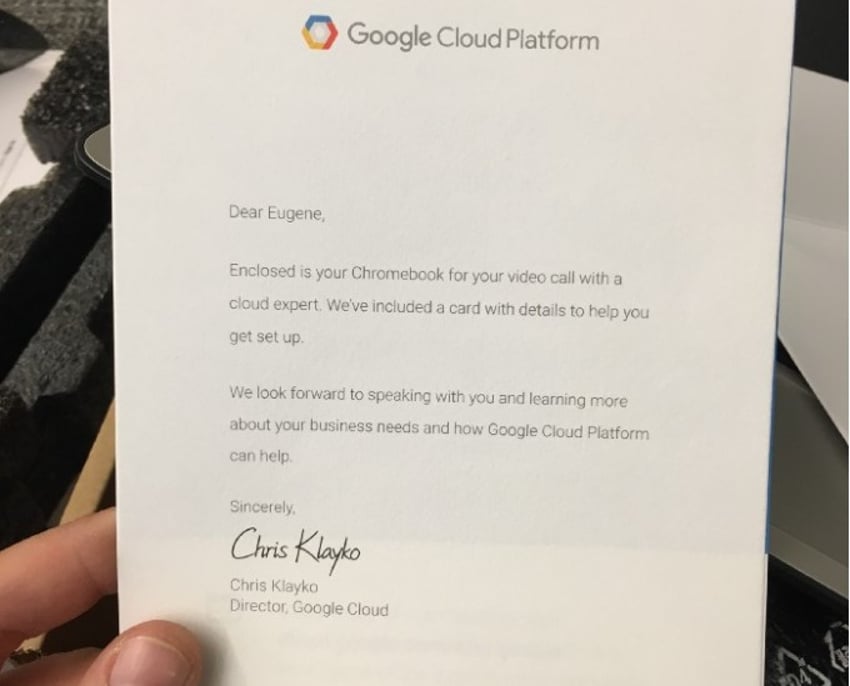 Owing to the generous gesture, the customer accepted to listen to what Google was offering.
2. Firemon
FireMon, an agile network security policy platform, needed a way to connect with prospects and drive demand after the in-person events were canceled.
The company launched a campaign to qualify leads at their target accounts.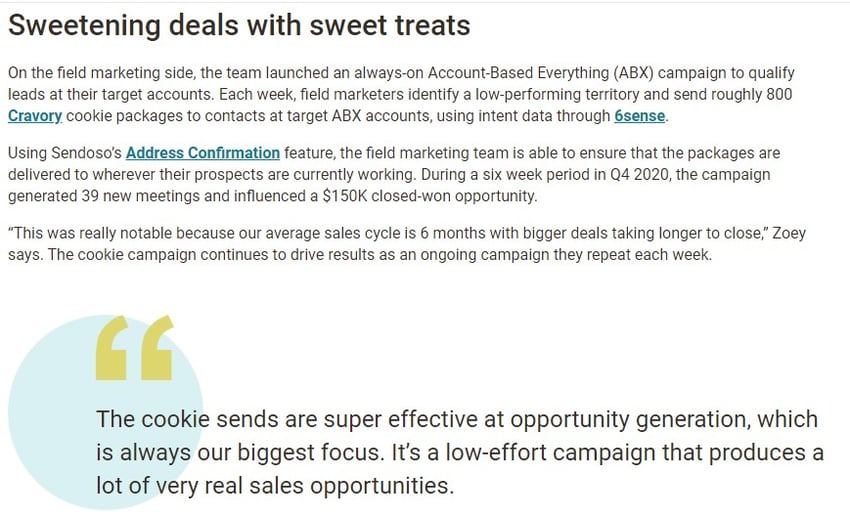 Each week, the field marketers identified a low-performing territory and sent roughly 800 Cravory cookie packages to their contacts.
The field marketing team ensured the sweet cookies were delivered to the target prospects.
Over the six weeks period, the campaign generated new meetings resulting in closed opportunities.

For Firemon, Cookie sends was an effective lead-generating strategy.
How to Get Started
Set your business gifting goals and take stock of company values
Identify the perfect gifting timing
Research how you can match the receiver's interest
Determine the budget
Select the right gift vendor
Be generous but do not go to extremes
Prepare for the unexpected
Measure your success
Contributors
Contributors to this article:
Pat Walls, Founder @ Starter Story
Samantha Walls, Head Of Content @ Starter Story
David Gitonga, Writer @ Starter Story
Want to start your own business?
Hey! 👋I'm Pat Walls, the founder of Starter Story.
We interview successful business owners and share the stories behind their business. By sharing these stories, we want to help you get started.
Interested in starting your own business? Join Starter Story Premium to get the greatest companion to starting and growing your business:
Connect + get advice from successful entrepreneurs
Step by step guides on how to start and grow
Exclusive and early access to the best case studies on the web
And much more!
Starter Story
Wanna see 52 business ideas you can start with less than $1,000?
Join our free weekly newsletter and get them right now.