Thank you Klaviyo for sponsoring Starter Story ❤️
Turn one-time buyers into repeat customers. Try the platform loved by 265,000 brands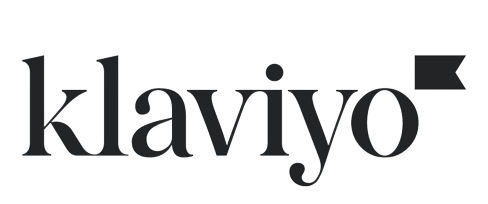 Webinar Marketing Strategy: A Proven Path To More Sales
•
Updated: July 3rd, 2022
Webinar Marketing Strategy: A Proven Path To More Sales
This article is a part of our encyclopedia, and is editable by you. Edit ➜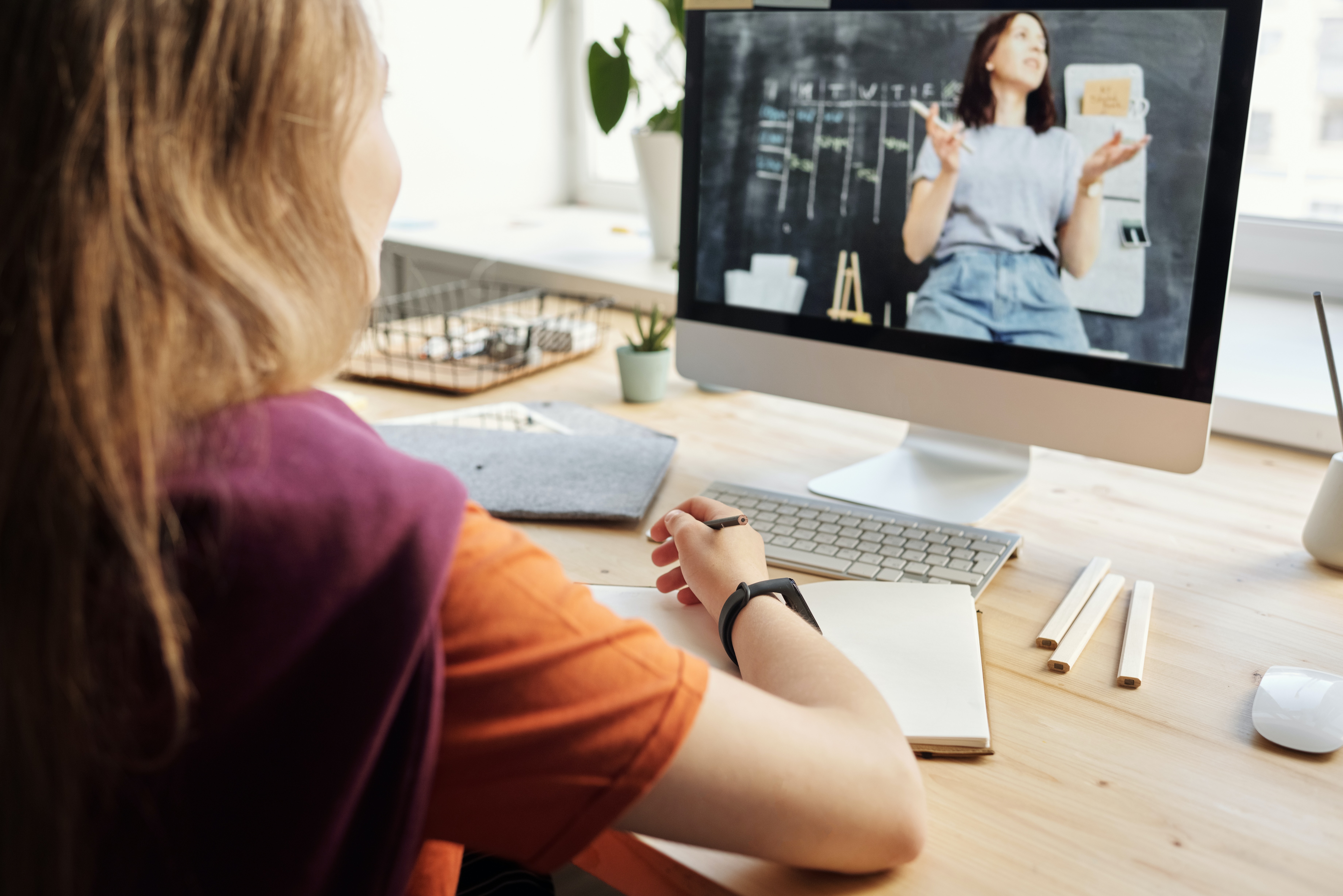 Result
Trust & Credibility
What Is A Webinar?
A webinar is an event held virtually and attended exclusively by an online audience. Therefore, a webinar can reach a wide range of audiences from different locations.
Webinars are a great way to build your existing audience and create new customers. Webinars can also help with promotions, establishing clout and credibility with customers, and can help build your email list.
Webinars are a particularly effective marketing tool because they allow brands to connect with their customers.
Webinar Takeaways
Providing relevant educational content through a webinar keeps your business on the top-of-customers mind
Presenting on a subject of interest give attendees a chance to seek answers they are looking for, hence rewarding you with credibility
Through a webinar, a business can reach a wider audience hence build brand recognition
Understanding How Webinars Work
A business webinar allows a speaker from the hosting organization or company to present multimedia content with webinar attendees.
The webinar has audio and visual components shared through a web conference tool.
Therefore, the hosting organization or company interacts with the audience in real-time.
If utilized effectively, a webinar can be a powerful marketing tool. This is particularly when you have a large audience and smart webinar tools to channel the interaction.
Real World Examples of Successful Businesses That Host A Webinar
1. Social Media Examiner
Social Media Examiner, a leading social media blog, uses webinars to engage its audience.
Most social media examiner webinars focus on sharing important tips relating to social media marketing.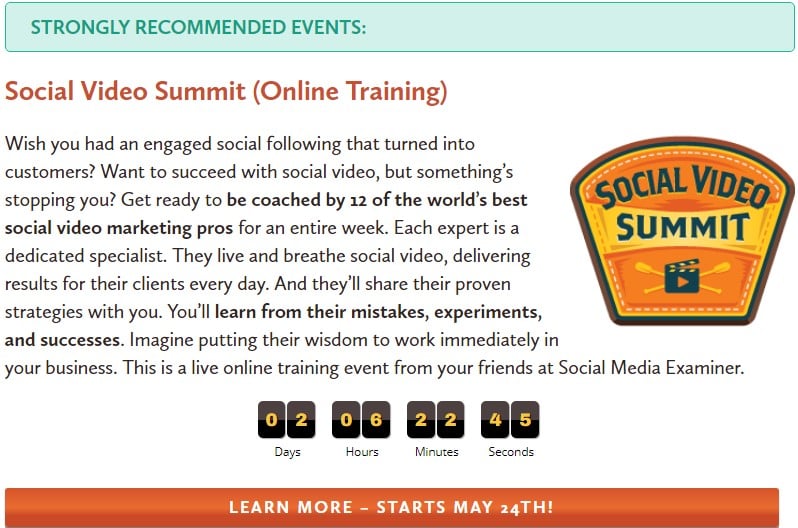 Therefore, the blog website posts relevant content targeting content readers who are mostly interested in insights to improve their online marketing strategies.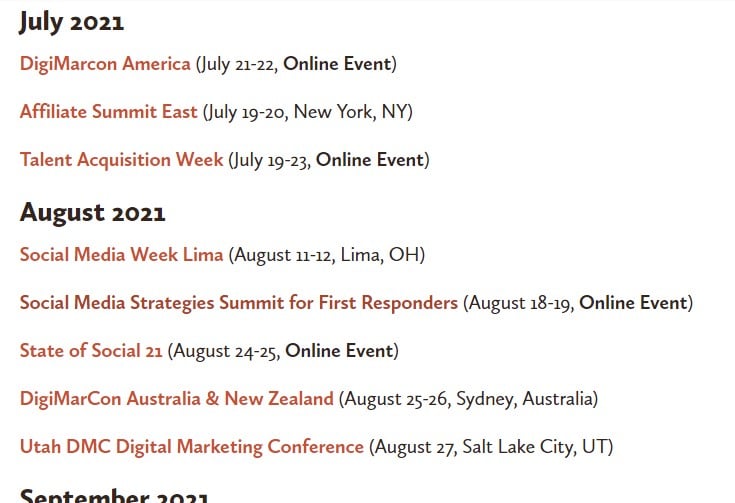 The webinar announcements are published on the website months before the actual date, to provide interested parties enough time to prepare for the event.
2. Hubspot
Hubspot is our second example of successful startups using webinars to reach their target audience and drive engagements.
Hubspot webinars focus on educating their audience on relevant topics.
Hubspot has enriched its online content hence establishing brand authority while ensuring wider reach for enhanced branding value.
How to Start A Webinar
Brainstorm the right topic.
Choose a webinar format.
Pick a webinar tool.
Assign roles to your team members.
Produce the content.
Select the right day and time.
Practice your webinar before the event.
Promote your webinar.
Follow up with your audience.
There are several webinar tools that businesses can use to host online events. Examples of webinar tools are ClickMeeting and WebinarNinja.
Alternatively, you can use these tools to host a webinar.
Zoom
Offers communications software that combines video conferencing, online meetings, chat, and mobile collaboration.
Businesses using Zoom:
164 successful businesses are using Zoom ➜
or
Skype
Free online calls, messaging, affordable international calling to mobiles or landlines.
Businesses using Skype:
78 successful businesses are using Skype ➜
Contributors
Contributors to this article:
Pat Walls, Founder @ Starter Story
David Gitonga, Writer @ Starter Story
Discover the best strategies of successful business owners
Join our newsletter and receive our handcrafted recap with the best insights shared by founders in Starter Story each week.
Useful, convenient, and free:
PROMOTED
Did you know that brands using Klaviyo average a 95x ROI?
Email, SMS, and more — Klaviyo brings your marketing all together, fueling growth without burning through time and resources.
Deliver more relevant email and text messages — powered by your data. Klaviyo helps you turn one-time buyers into repeat customers with all the power of an enterprise solution and none of the complexity.
Join Brumate, Beardbrand, and the 265,000 other businesses using Klaviyo to grow their online sales.
Starter Story
Wanna see 52 business ideas you can start with less than $1,000?
Join our free weekly newsletter and get them right now.