How To Ask For Customer Testimonials And Make The Most Out Of Them
•
Updated: September 24th, 2022
How To Ask For Customer Testimonials And Make The Most Out Of Them
What Is A Customer Testimonial?
A customer testimonial is a recommendation from satisfied customers affirming the value of a product or service.
Happy customers give customer testimonials voluntarily or upon a company's request.
According to Optinmonster, 88% of consumers trust reviews as much as personal recommendations.
When combined with a sharp content strategy, customer testimonials help prospects overcome objections, hence boosting online sales and turns customers to brand ambassadors.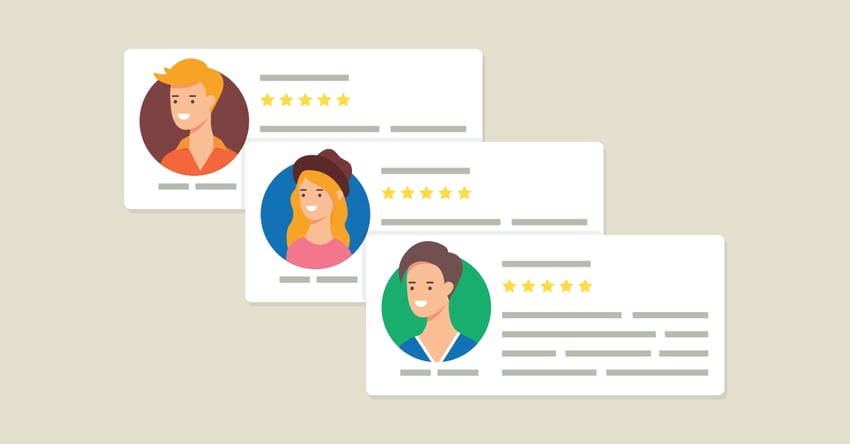 Result
Trust & Credibility
Cost Details
Satisfied customers will leave testimonials at no cost to your business
Customer Testimonial Key Takeaways
Great customer testimonials inform your prospects that your business actually delivers value
Customer testimonials page will inspire trust in your business and boost your conversion rate
Legitimate customer testimonials act as a powerful tool to establish trust and encourage potential buyers to take appropriate action
To generate a glowing customer testimonials page, know who your happy customers are and collect their feedback.
Example Customer Testimonial Video
Understanding How Customer Testimonials Work
Customer testimonials in a landing page encourage potential customers to make a purchase.
This is considering that when prospects come across verified customer testimonials, they gain trust in your brand.
The customer testimonials help brands to improve product sales and overall conversions. Therefore, businesses need to consider collecting testimonials from satisfied customers.
Real-World Examples Of Brands Using Customer Testimonials To Improve Conversions
Here are two customer testimonial examples:
1. How Zendesk is Improving Conversions Through Customer Testimonials
Zendesk Customer Page is a great illustration of how to request and feature customer testimonials.
To begin with, they have gone ahead and inquired from their customers, how their service3 has improved the customer's experience.
The customer experience is featured in an easy-to-navigate testimonial page that includes eye-catching graphics.
Besides, Zendesk prioritizes testimonials from popular companies like Klook, Mailchimp, and Siemens to lend social proof to their products.
When prospective customers scroll and scan a number of testimonials from the big-name businesses, they trust Zendesk solutions and end up signing up. To make sure they do not miss the opportunity, Zendesk includes a "chat with sales" window, so that prospects can make inquiries.
2. How ChowNow Is Building Brand Trust By Requests And Publishing Customer Testimonials
ChowNow invested in recording high-quality customer testimonials. Their video testimonials allow the viewer to connect on an emotional level.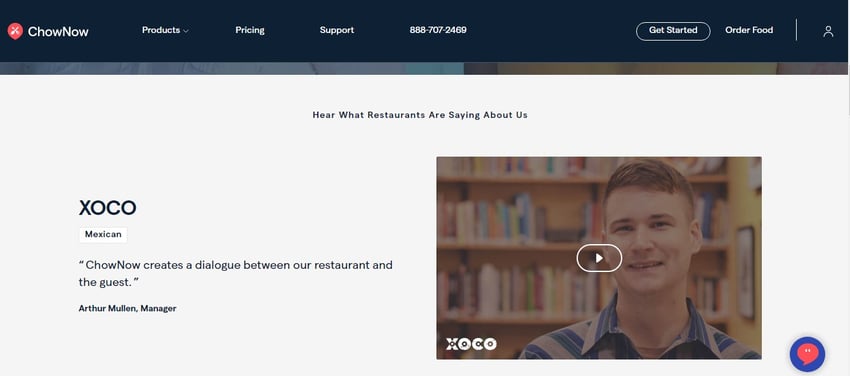 The testimonials page mentions why the customer choose ChowNow over competition and even mentions how their conversions increased after choosing ChowNow over the competition.
ChowNows combination of video-based and text-alone customer testimonials is well worth the investment.
How To Request Customer Testimonials
Here are a couple of ideas of how you can collect customer testimonials.
Do an interview or a survey at the end of the project
Use Feedback received through Email or recorded voice calls
Record a quick video while meeting the client or signing off a project
Write reviews and ask the customers to post
Support customer review with a compliment to encourage them to always leave a review
To improve the effectiveness of customer reviews request, consider setting up easy ways for clients to send in their feedback through.
Best Tools For Gathering Customer Testimonials
Qualtrics CoreXM
Lay the right foundation for managing your stakeholder experiences. From customer insights to market segmentation to concept testing, Qualtrics CoreXM is the single solution for all of your experience data.
SurveyMonkey
Survey platform.
Businesses using SurveyMonkey:
50 successful businesses are using SurveyMonkey ➜
Google Forms
Create a new survey and edit it with others at the same time. Free with a Google account!
Businesses using Google Forms :
46 successful businesses are using Google Forms ➜
Contributors
Contributors to this article:
Pat Walls, Founder @ Starter Story
David Gitonga, Writer @ Starter Story
Want to start your own business?
Hey! 👋I'm Pat Walls, the founder of Starter Story.
We interview successful business owners and share the stories behind their business. By sharing these stories, we want to help you get started.
Interested in starting your own business? Join Starter Story Premium to get the greatest companion to starting and growing your business:
Connect + get advice from successful entrepreneurs
Step by step guides on how to start and grow
Exclusive and early access to the best case studies on the web
And much more!
Starter Story
Wanna see 52 business ideas you can start with less than $1,000?
Join our free weekly newsletter and get them right now.