Thank you Klaviyo for sponsoring Starter Story ❤️
Turn one-time buyers into repeat customers. Try the platform loved by 265,000 brands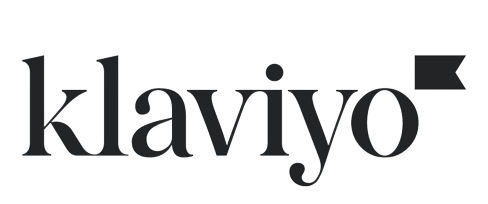 We're Capitalizing On The 2.5 Million Weddings Happening In 2022 [Update]
Start A Photo Booth Business
This is a follow up story for Photobooth Supply Co.. If you're interested in reading how they got started, published almost 4 years ago, check it out here.
---
Hello again! Remind us who you are and what business you started.
Hey! It's Brandon here over at Photobooth Supply Co. We know that starting a business can be expensive, time-consuming, and complicated. Our Salsa photo booth and software comes with a profitable and proven strategy, so you can create a business and life you love.
Unfortunately.... this strategy is not particularly effective during a pandemic. And as we all know, events quickly started disappearing after March of 2020.
Slowly but surely though, postponed started to come back. This upward trend thankfully never stopped. It wasn't long before demand hit a critical mass. Some event venues were being booked up seven days a week due to the pent-up demand. They are even estimating that there will be 2.5 million weddings in 2022 -- the most since 1984.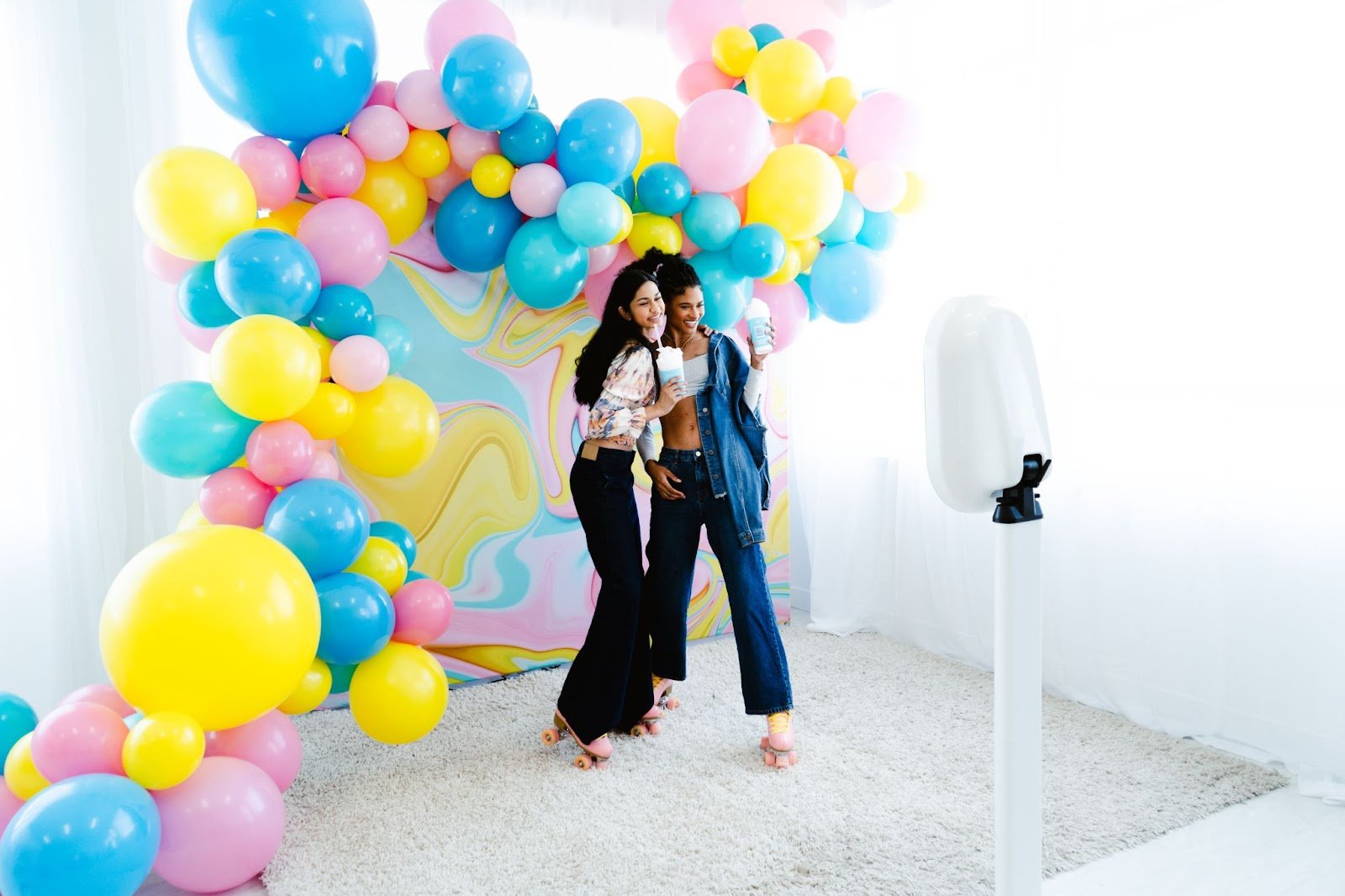 Tell us about what you've been up to! Has the business been growing?
2021 has been shaping up to be a record year for us. We're thankful for the return of events and the surging demand for photo booths. Here are some milestones we hit just in June of this year:
Team size grew by 50%
Revenues and profits surpassed 2020's by more than 50%
Here is some insight as to how we survived a situation that should have destroyed us:
Keep your A Players
When disaster struck, my first priority was to figure out a way to keep my team intact and motivated. It took half a decade to form the amazing group of individuals we have today. There was no way I was going to compromise that, even if it was difficult to see their immediate value in the situation. So instead, we mobilized and figured out ways to provide value. I touch base on this in the next section.
Think like your customer
2020 was a rough year for events, but gatherings were still happening -- just in a modified fashion. Virtual events, drive-throughs, and micro weddings were still in effect. So we had to ask ourselves how do photo booths fit into the new landscape?
Make every dollar go towards the customer experience.
For virtual events, we created a Virtual Booth. To keep our owners safe, we developed a hands-free mode where guests could interact with a photo booth by waving their hands and collecting their memories with a QR Code. And to keep our owners educated, we filmed The Photo Booth Academy, a collection of over 100+ videos that help you scale your photo booth business. Everyone on the team contributed to a video in some way or another. This kept our hands full until started events came back.
Budget like your life depended on it
We had to take a magnifying glass to our accounts payable and scrutinized every transaction. We cut our marketing budget to zero and even had to scale back the hours of certain team members who could afford it. Heck, me and the co-founder didn't even pay ourselves for a few months.
Guerrilla Marketing
Since we cut out marketing dollars, we had to get creative. A resource we had a lot of was time and expertise. So, we decided to make content. In a few months, we created dozens of YouTube videos, a Podcast, and guides to help our photo booth owners. Even if they weren't getting clicked on at the time, at the very least the content planted the seeds for future searches. Since then, we've grown our subscriber base on YouTube and Instagram by thousands.
On top of that, I personally learned how to create and manage our own ads which saved us around $10,000 a month in agency fees. All that was later put back into our marketing engine when the company rebounded.
Prior to this, most of our marketing budget went towards trade shows. While these were great for fostering relationships, they were extremely demanding on my time. In fact, I found myself traveling close to a fifth of the year. Staying at home forced us to finesse our marketing and sales funnel which ultimately lead to even more sales without setting foot on a conference floor.
What have been your biggest lessons learned in the last year?
Many of the lessons are related to the strategies detailed above. To summarize:
Do anything possible to retain the best people in your team.
Put yourself in the shoes of your customer.
Make every dollar go towards the customer experience.
Digital marketing is not all that difficult. You can do much of it yourself.
What's in the plans for the upcoming year, and the next 5 years?
Software that helps our customers close, customize, and capture events are the cornerstone of our business. We will continue to build upon this with an ecosystem of photo booths that we want to see at every gathering worldwide.
Have you read any good books in the last year?
Amazon has been one of the only companies that constantly pushes the envelope for new ideas. This book takes a peek into the mind of Bezos and the inner workings of his company. You'll learn how to approach your business with a customer-first approach.
As your company grows you'll quickly start to be more focused on leading than actually doing. This book teaches you the common failures of a team so you can prepare for them ahead of time.
A more practical book on web usability, but it's a timeless read for anyone creating any sort of application.
Advice for other entrepreneurs who might be struggling to grow their business?
I have three tips, which are all related -- but these points are important to drive home:
Make many mistakes. You learn the most when you fall. Just make sure you get back up again.
Prototype and test. Whether you're starting a lemonade stand or building an enterprise SaaS business, it's always good to get something out there and see what works before you spend months building it.
Don't sweat the small details. No one really cares if your font is Arial or Roboto at first or if your logo is blue vs. red.
Are you looking to hire for certain positions right now?
Yes! We're growing fast and looking to hire people in sales, customer success, customer experience, designers, and engineers.
If you're passionate about fostering entrepreneurship and capturing memories then take a peek into our culture here.
Where can we go to learn more?
We have free tips and tricks on how to become a successful photo booth owner on all of our social media platforms and website. Check them out below!
If you have any questions or comments, drop a comment below!
-
Brandon Wong, Founder of Photobooth Supply Co.
Photobooth Supply Co. has provided an update on their business!
Over 2 years ago, we followed up with Photobooth Supply Co. to see how they've been doing since we published this article.
Want to start your own business?
Hey! 👋I'm Pat Walls, the founder of Starter Story.
We interview successful business owners and share the stories behind their business. By sharing these stories, we want to help you get started.
Interested in starting your own business? Join Starter Story Premium to get the greatest companion to starting and growing your business:
Connect + get advice from successful entrepreneurs
Step by step guides on how to start and grow
Exclusive and early access to the best case studies on the web
And much more!
PROMOTED
Did you know that brands using Klaviyo average a 95x ROI?
Email, SMS, and more — Klaviyo brings your marketing all together, fueling growth without burning through time and resources.
Deliver more relevant email and text messages — powered by your data. Klaviyo helps you turn one-time buyers into repeat customers with all the power of an enterprise solution and none of the complexity.
Join Brumate, Beardbrand, and the 265,000 other businesses using Klaviyo to grow their online sales.
Starter Story
Wanna see 52 business ideas you can start with less than $1,000?
Join our free weekly newsletter and get them right now.