Thank you Klaviyo for sponsoring Starter Story ❤️
Turn one-time buyers into repeat customers. Try the platform loved by 265,000 brands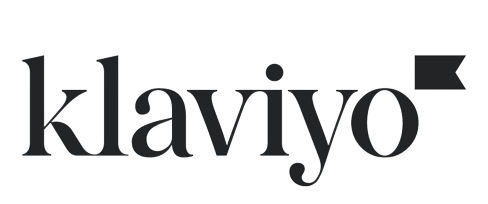 On Creating An Email Marketing Tool With 10,000 Customers
Start An Email Marketing Tool
Hi! I'm Jonathan Bull, CEO, and co-founder of EmailOctopus.
We're a platform that makes email marketing easier and more affordable for everyone. Lots of people use us, from artists to nonprofits to large corporations.
My brother and I started the business as a side project alongside our day's jobs in 2014. Since then we've grown to a team of eight based in the UK, Canada, and Poland. We're serving around 10,000 customers who've sent more than 12 billion emails.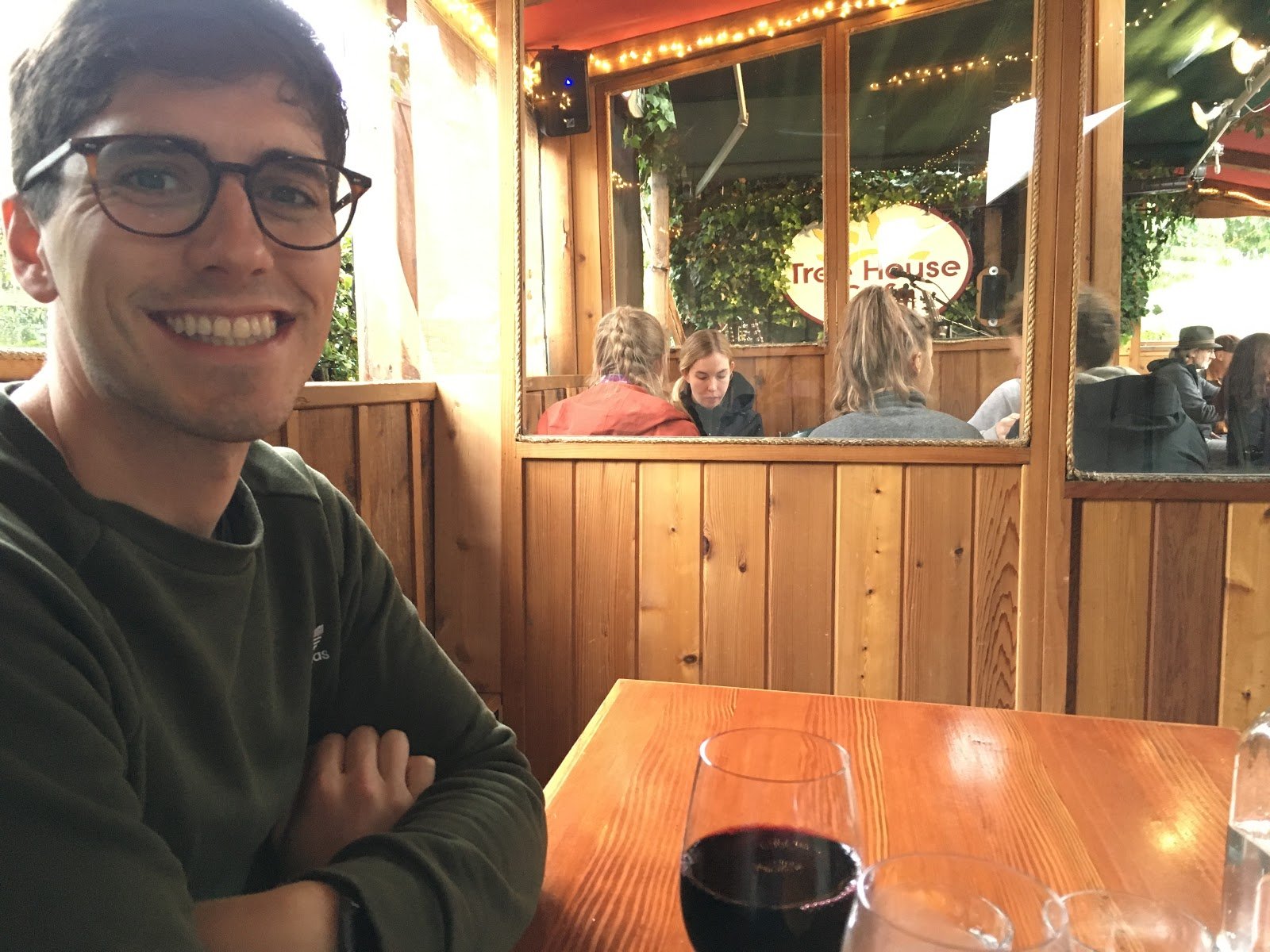 What's your backstory and how did you come up with the idea?
I've been obsessed with computers and programming for as long as I remember. When I was around ten I started building websites, and then I launched my first business when I was around fourteen. Entrepreneurialism runs in the family – my brother Gareth and I were always setting up little side projects and finding ways to make money when we were teenagers.
I studied software engineering at university and had a couple of programming roles after that; first at the Royal Opera House in London, then at a startup news agency focused on cryptocurrency.
In 2014, Gareth and I decided to finally create something together. My previous business had been an anonymous, prank SMS platform – not something I'm hugely proud of now, but it was a fun idea as a teenager. Building another business around digital communication made sense and built on what I'd already learned. Meanwhile, Gareth had founded a successful digital marketing agency, so he brought those skills to the table.
Gareth and I had both used other email marketing platforms in the past and thought they were expensive, given that sending emails is a relatively inexpensive process. So we were pretty excited about building a competitor that would be more fairly priced.
At first, I ran EmailOctopus alongside my day job, but after a couple of years, it got to the point where I could quit and focus fully on running the business.
Take us through the process of designing, prototyping, and manufacturing your first product.
I think we were pretty lucky to have the right skills between the two of us to build and market a SaaS business. It meant that the only initial investment was our time. Unlike other businesses, we didn't need to worry about inventory, or bringing in lots of other skills to design and deliver our product.
We spent about a year working on EmailOctopus before we actually launched. I was building the website and backend, which really was a labor of love. It was a big project, and I was doing this alongside a pretty demanding full-time job, coding whenever I could find time at evenings and weekends.
Don't get too bogged down in planning, researching, or listening to lots of experts telling you how to set up a business. If you have an idea you believe in, find a quick and easy way to build it and test it.
Meanwhile, Gareth was building an audience for when we were ready to launch. He was targeting people on Twitter and through Google ads, specifically those complaining about the cost of email marketing or searching for affordable alternatives. This was a great strategy as it validated that the audience was out there. Some so many people'd spotted the same problem we had and were frustrated there wasn't a simple, affordable platform out there.
Gareth and I are very close, but we have really different personalities. I'm a perfectionist and I really wanted everything to be just right before we launched. Whereas Gareth was pushing us to launch quickly so we could get closer to making money from all the work we were doing. But it worked well – I think we struck a good balance between us.
Describe the process of launching the business.
We launched the first version of EmailOctopus to the public at the end of 2014. It was an incredibly basic MVP. You couldn't even mass import a list of subscribers – you had to manually add each email address, one by one. And there were no features like email templates or segmentation. You could just about use it to send emails.
Launching was essentially just moving the website out of private beta, and emailing an announcement to all the leads we'd generated. We had a small-ish but highly engaged list of around 2,000 people, and it was so exciting to see hundreds of people coming to the site on launch day. We also posted on Reddit that we'd just launched a completely free email marketing service. It was a big claim, got a lot of traction, and drove a huge amount of signups.
Again, at this point, EmailOctopus was still very much a side project. We weren't investing lots of money into it, so this wasn't a big, flashy launch. The service was completely free to all users for the first year. We only had a vague strategy for how to monetize it down the road. Our initial objective was to get the thing out the door, see if people would use it, and start iterating and improving based on their feedback.
In 2015, we switched the service over from free to paid. And this definitely didn't go quite to plan. We'd built up a decent customer base by that point and I guess we hoped most of them would be happy to start paying. But we learned that free users and paid users are actually pretty different people – we lost almost everyone overnight. But actually, it wasn't too hard to build back up again, bringing in new people who actually wanted to pay for their email marketing. By that point we'd built a solid product and were offering it for the right price, so we started to grow and finally make some money back on the time we'd invested.
Since launch, what has worked to attract and retain customers?
In the early days, we had a near-zero advertising budget and we relied heavily on word of mouth and growth-hacking tactics to get our name out there. We continued to invest time in our Twitter following by reaching out to people who were dissatisfied with our competitors. We also saw a lot of acquisition through posts on Reddit and Quora, and Gareth's expertise in SEO and Google ads went a long way, too.
After a while, Tom came on board as our COO and implemented some new strategies for growth. Something that was pretty successful early on was building free email template packs as a lead generation tool. We also put together a guide to email marketing regulations as a free resource. And we wrote a spoof press release as a PR stunt one April Fools that got shared a lot and brought in new customers. All these approaches were low cost, low risk, and they built up our brand and credibility in the email marketing space while also bringing in leads. Over the years, we've seen pretty consistent growth, around 5% month over month.

Around a year ago we hired our first marketing manager, Hollie, and she's been able to take our marketing to the next level. It's great to finally have that expertise – and budget – in-house. She's been able to build out strong strategies around acquisition and retention and set formal KPIs and benchmarks.
How are you doing today and what does the future look like?
We've seen a slow and steady growth from day one. So we're now at a point where we make a reliable profit and have a decently-sized team to deliver everything. We've been hugely lucky not to have seen any negative financial impacts from the pandemic. I know that's not true for so many small businesses, so I'm extremely grateful.
Our strategy for the next few years is to continue doing what we're doing now, and have been doing all along: grow our customer base consistently and build out new features to give them more and more value.
Something really important to us in the beginning – and still is today – is not taking investment. We've been committed to bootstrapping the business all the way. So building what we can, earning some money, then optimizing and improving, and growing slowly. Part of this decision is around maintaining our independence. But it's also allowed us to grow at exactly the right place. We're constantly coming up against new challenges and learning, and keeping growth slow and steady allows us to do this learning properly. And it makes it easier to always prioritize customers and their experience – I don't need to answer to investors with different priorities.
In the next few years, we'll continue to grow our headcount. We're hoping to onboard new developers in the next few months – that will free up so much of my time to focus on growth and innovation.
Our other main priority for the next few years will be continuing to strengthen our customer support. We've gone from having nobody delivering this full-time to now having a team of three. And having that focus and specialism has a huge impact. I want to see us deliver 24/7 support to customers soon. So many other businesses actually provide worse and worse support as they grow. I'd like us to do the opposite and really prioritize the customer experience.
Through starting the business, have you learned anything particularly helpful or advantageous?
It's so hard to narrow this down to a single answer – I've learned so much through the process of starting EmailOctopus and keep learning new things every day.
On a personal note, I've learned how important it is to delegate. By nature, I like to work independently and just get things done on my own. I think my team would probably say that on a bad day I tend to be a bit controlling. But when you're growing a business, you just can't work that way. You need to find great people to add to the team and trust them to get on with it.
Along with the same note, you need to spot early when you should start bringing in new people with specialist skillsets. I think we've sometimes been a bit late to hire new people. For example, Tom (our COO) and I were running our marketing and customer support for a long time. As soon as we hired a Marketing Manager and Customer Support Manager, they were able to have a huge impact very quickly in their roles – freeing me and Tom up to do other things that had been on the backburner.
And on hiring, I've learned how important it is to get the right fit. If you're a small team, a new addition can really shift the culture and dynamic. So you need to have a concrete idea of the kind of culture you are trying to build and find people with a similar outlook. For us, that means building a team of positive people who are proactive and excited by the uncertainty that sometimes comes with working at a startup.
On the tech side, I've learned how challenging it is to reliably send and report on tens of millions of emails each week. It really is a huge technical undertaking. Sometimes I think it's a bit of a blessing that I underestimated this in the early days – if I'd known how hard it would be, I might have never decided to start EmailOctopus in the first place.
What platform/tools do you use for your business?
Slack is definitely our most used tool. We work remotely across three countries and Slack is super useful for keeping communication going and giving everyone visibility into important conversations. Geekbot manages our daily standups on Slack and lets me know if there are any blockers.
We also rely on tools like GitHub project boards to manage work between us and keep insight into what the team's doing. And Notion is super helpful for keeping work and information organized. We use Help Scout for our customer support, which I would highly recommend. It's extremely customizable, allows live chat, and is really easy for new staff to use.
I'd also recommend Charlie HR. We use it for all of our HR processes like managing contracts and time off. It's cheap, easy to use, and means we don't need to rely on a third party for most of our HR services.
Finally, Zapier's been great for providing the team with the autonomy to set up quick integrations without needing a developer. For example, we've set up notifications for every time a customer uses the word "error" in a support ticket, to help flag issues that we might not have spotted in our logs. We've also set up several notifications to monitor our sender reputation.
What have been the most influential books, podcasts, or other resources?
If I'm honest, I'm not hugely into business books – there are so many that I "should" have read but haven't got around to. But there are lots of other resources that have been invaluable.
Indie Hacker is an amazing resource for connections and inspiration – both the podcast and messageboard. I've met great people through them!
It's also really helpful to be connected with other people in your specific industry, so there's an email marketing group on Slack that's been a great resource. For example, Gmail recently had a global outage which caused significant issues for us. It was great to get updates and troubleshoot with people outside of EmailOctopus – both for practical support and to get some perspective on how many other people were impacted.
Advice for other entrepreneurs who want to get started or are just starting?
I think the best piece of advice is to just go for it. Don't get too bogged down in planning, researching, or listening to lots of experts telling you how to set up a business. If you have an idea you believe in, find a quick and easy way to build it and test it. If it's a good idea, it'll grow from there. I'd also add that a good idea doesn't have to be a new idea. I've met lots of entrepreneurs who want to build a business but get hung up on not being able to think of anything original. For me, setting up an email marketing platform was an extremely unoriginal idea – but we found a specific audience and solved their problems.
Meeting other entrepreneurs gives me a huge amount of energy and inspiration, too. That's harder to do these days of course, but once things go back to normal I'm looking forward to going back to networking events. You get to know people like you who have had huge success, which pushes me to be more ambitious. And then you meet people who are just starting, who look to you for advice, and you realize how far you've come. It sounds corny but I've met some of my best mentors and closest friends through industry events and my business wouldn't be where it is today without their support.
Are you looking to hire for certain positions right now?
We're always looking out for talented developers with PHP experience, and we're currently on the hunt for an accomplished freelance UX designer. If you fit the bill and you're interested in working with a small, fun, and remote team based around the world, we'd love to hear from you.
Where can we go to learn more?
Check out the website or follow us on Twitter – @emailoctopus. Or follow my personal account – @jonathanbull.
-
Jonathan Bull, Founder of EmailOctopus
Discover the best strategies of successful business owners
Join our newsletter and receive our handcrafted recap with the best insights shared by founders in Starter Story each week.
Useful, convenient, and free:
PROMOTED
Did you know that brands using Klaviyo average a 95x ROI?
Email, SMS, and more — Klaviyo brings your marketing all together, fueling growth without burning through time and resources.
Deliver more relevant email and text messages — powered by your data. Klaviyo helps you turn one-time buyers into repeat customers with all the power of an enterprise solution and none of the complexity.
Join Brumate, Beardbrand, and the 265,000 other businesses using Klaviyo to grow their online sales.
Starter Story
Wanna see 52 business ideas you can start with less than $1,000?
Join our free weekly newsletter and get them right now.