I Created A $12M/Year Online Logo Maker With 29 Million Users
•
Published: December 4th, 2021
Start A Logo Designing Business
Hello! Who are you and what business did you start?
Hello, I'm David, CEO, and Founder of DesignEvo, an easy-to-use logo maker. We've been successfully focusing on graphics design and multimedia software ever since 2006!
DesignEvo logo maker is designed for business owners, entrepreneurs, agencies, website owners, freelancers, and even social media admins looking to create great logos in a breeze. Until now, we have over 29 million users worldwide, bringing us about 1 million dollars each month. Many of them are website owners or bloggers.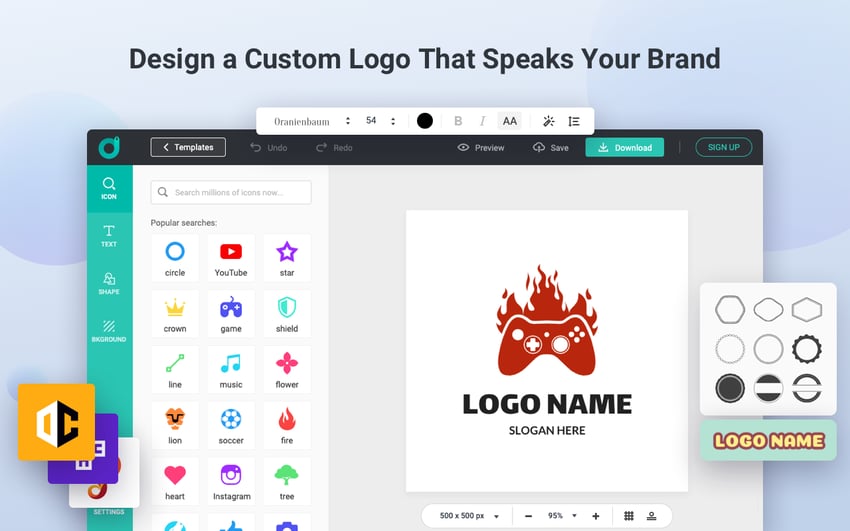 What's your backstory and how did you come up with the idea?
My name is David Lin. So glad to have the chance to share DesignEvo's story with you and your readers. I majored in Computer Science and Technology, so this made a base for me to start PearlMountain Limited, a company specialized in the development of online video editing and graphic designing software. Besides, my experience of working on online game development gave me the confidence to do well on the products.
I'm excited about attempting new things and I love sports, photography, and photo editing. Subsequently, I frequently take photographs and alter recordings for local skiing and outrageous games gatherings. Furthermore, that is the reason we foster this sort of item.
The biggest challenge should be an understanding of user needs and to make unique and competitive products.
After participating in the development of several large-scale online games, I was a little tired of being a "firefighter" in a huge team. I began to consider if I could create some products that solved the problems of users in a certain scene in life and work. Therefore, I started to make some tools and shared them with netizens. After getting some positive feedback from users, I continued to improve the tools and gradually built an agile development-oriented team.
In the process of developing graphics and multimedia tools, we realized that there is a large number of users who do not have professional graphic or multimedia editing skills. However, they still have a strong desire to make exquisite graphics and video works by themselves to record the moments of life and to work efficiently.
Therefore, we are convinced in our vision that everyone can design stunning works at ease. And we are committed to developing sufficiently user-friendly and straightforward tools. With rich design materials and templates, plus robust editors, non-designers could get the graphic and video editing works done effortlessly. In the beginning, there was only one employee. It's just me. A year later, I used the 50,000 RMB I saved before to employ my first employee. Thanks for her trust.
Take us through the process of designing your online logo editing software
After using professional photo-editing software such as PhotoShop and Affinity Photo, I found that they have a steep learning curve. If people have no technical skills, they are not very user-friendly. I also tried a series of online logo-generating tools. To be honest, they are quite simple to handle. However, many of them have few s editing features and they don't give users a good result.
With this background, we considered developing an online logo editing software that can be run directly on the user's browser. Users do not need to download and install any program. Even if they don't have any skills, they can quickly make a logo and edit it with a real-time preview.
I believed that an application with countless art resources and templates would be easier to use. Then our design team designed 10,000 logo templates and the developer team integrated the icon resources for more than a million icons into the tool. We make it freemium to satisfy many individuals' needs.
Doubtlessly, in this industry where technology is changing very fast, we should keep up to date with every technological innovation and improve the product with users' needs as one of the graphic manufactures.
With increasingly software producers emerging in the logo generating field, we still have a long way to go, to make DesignEvo unique with distinctive features and a more user-friendly experience.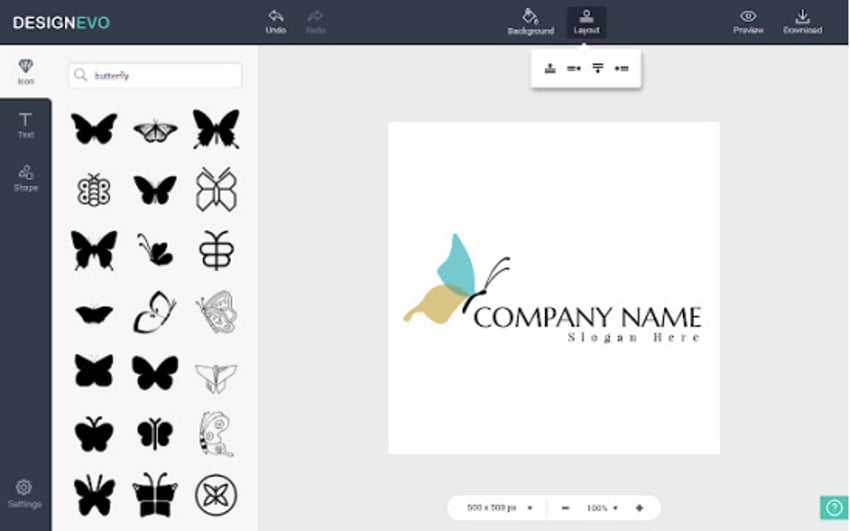 Describe the process of launching the business.
At the beginning, we set the logo maker completely free so that people could spread the tool mouth-to-mouth. As we expected, DesignEvo became very popular after several months. We collected feedback and got it improved constantly and made it freemium a year later.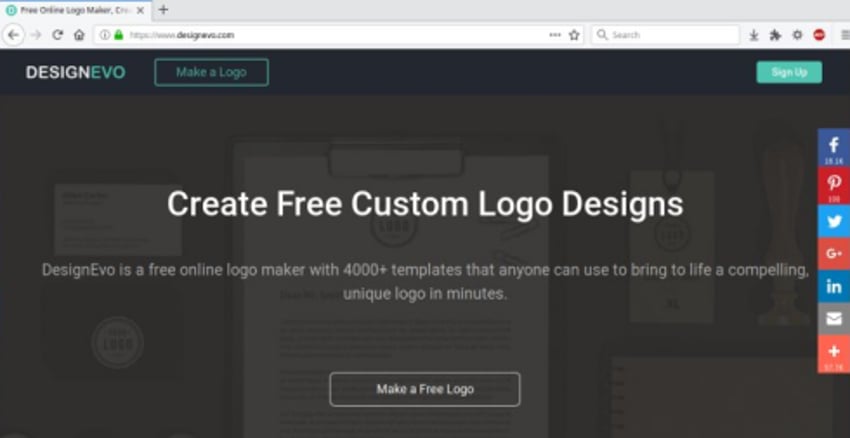 We did not seek external investment because we were worried that our decisions and future development envision would be interfaced. Furthermore, thanks to users' appreciation of our products, we have sufficient profit to expand our team.
Personally, I think being customer-centric will help me present a better product.
Since launch, what has worked to attract and retain customers?
Being customer-centric, we know what our customers want. We update with more templates and make it easy to use and develop DesignEvo mobile version to give our users what they want. Once we know what our users want, we know who our target users are. Thus, we can find potential customers on social media or websites, via ads, PR, SEO, outreach emails, etc.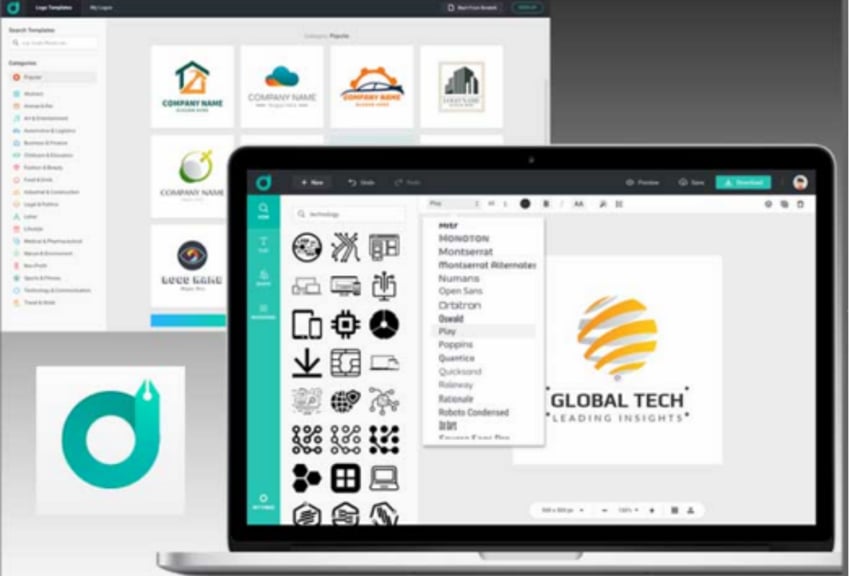 At first, we sent many outreach emails everyday and we indeed involved many interested people. However, the result is not as good as I thought. Then I wonder if I went the wrong way. Later, we changed our target to influencers or outlet websites like CNET, WPBeginner, etc. This was amazing! It brings us great results in many new users and customers.
We also send newsletters and plan discount deals, giveaways for our users to get them to always stay with us.

Recently we just worked with our partner Appsumo to get a successful and amazing Black Friday promo there. We are thrilled to introduce the crazy deal for DesignEvo Plus 2 logo projects at only $29.99.
Sure, I recommend it to other entrepreneurs. It really brings us a lot of valuable feedback and suggestions to our FlexClip so that we can complete our application day by day. Since DesignEvo was just submitted for a short time, the result is just not as good as FlexClip.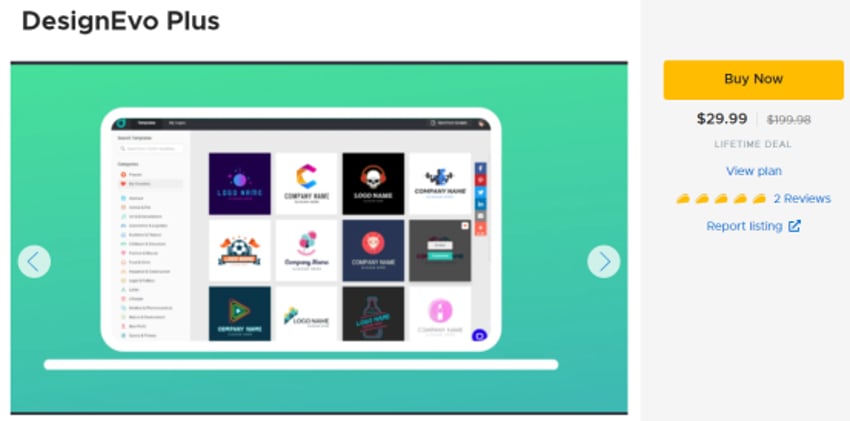 How are you doing today and what does the future look like?
In recent years, we have gained over 50% user growth every year. Now DesignEvo has 29M+ worldwide users, 2.8M+ registered users and more than 10M logo downloads. Besides DesignEvo, we have many other online tools such as FlexClip video maker, RecordCast screen recorder, DesignCap graphic maker, etc.
We distribute the tools directly online through the website distributions, resellers and affiliate partners. And we have a desktop version on Mac app store and a mobile version on Google store. They all sell well.
Our users come from the whole world. Our products are translated into seven of the most used languages, including Spanish, Portuguese, Chinese, English, Japanese, French, and German. Every day, a large number of users from the Middle East and South American countries are using our software.

Our products pursue being easy-to-use functionally, and bring a comfortable design experience. As our products are template and resource-driven, and with intuitive interfaces, everyone could easily manage their graphic and video projects without learning any professional skills.
Through starting the business, have you learned anything particularly helpful or advantageous?
The biggest challenge should be an understanding of user needs and to make unique and competitive products. We firmly believe that only the excellent users' experience and quality of the product itself can win the customer's trust.
Thinking of the common individual without much design skills as our target customers is a great decision. I see almost 80% of the users of our tools are such individuals. They love and need stunning designs in their daily life but they just have less idea about design. Thus, we would be a great helper.
As I said, I always ask questions being customer-centric. It makes us perfect day by day.
What platform/tools do you use for your business?
My favorite tool for our business is Google Analytics which will help me know my customers deeply by seeing their behaviors when using our websites.
We also use Zoho Email service, Trustpilot review tool and FlexClip video content tool to make the video content on our websites.
What have been the most influential books, podcasts, or other resources?
I've been inspired by many resources from this article 25 Cool and Useful Podcasts, Books and Other Resources for Entrepreneurs in 2018.
Advice for other entrepreneurs who want to get started or are just starting out?
Believe that you can make it, and you'll discover routes through various obstructions. Otherwise, you'll simply discover excuses.
Besides, we always persevere and work hard towards the goal. Our biggest motivation is to keep challenging ourselves. You can too!
Last but not the least, we always think of mistakes as being our best teachers. When we learn from our mistakes, we move closer to success -- even though we faced failure at first.
Do not fear making mistakes. Overcome your fear of making mistakes, you'll be better!
Where can we go to learn more?
If you have any questions or comments, drop a comment below!
-
David, Founder of PearlMountain
Want to find more ideas that make money?
Hey! 👋 I'm Pat Walls, the founder of Starter Story.
Get our 5-minute email newsletter packed with business ideas and money-making opportunities, backed by real-life case studies.