5 Logo Designing Business Success Stories [2022]
•
Updated: September 8th, 2022
5 Logo Designing Business Success Stories [2022]
Start A Logo Designing Business
Creative logo design plays a critical role in getting brand recognition. Thus, startup owners ensure they have an outstanding logo that defines their professional assurance amongst customers. Do you have excellent art and design skills? Starting a logo design company can be a rewarding business idea. You can outsource a logo design service or do it yourself.
Here are some real life success stories of starting a logo designing business:
1. Logobly ($12K/year)
Craig Barber (from London) started Logobly over 2 years ago.
Team
1 founders / 1 employees
Case Study
My goal is to help as many entrepreneurs launch their business and make Logobly the #1 place for logo design.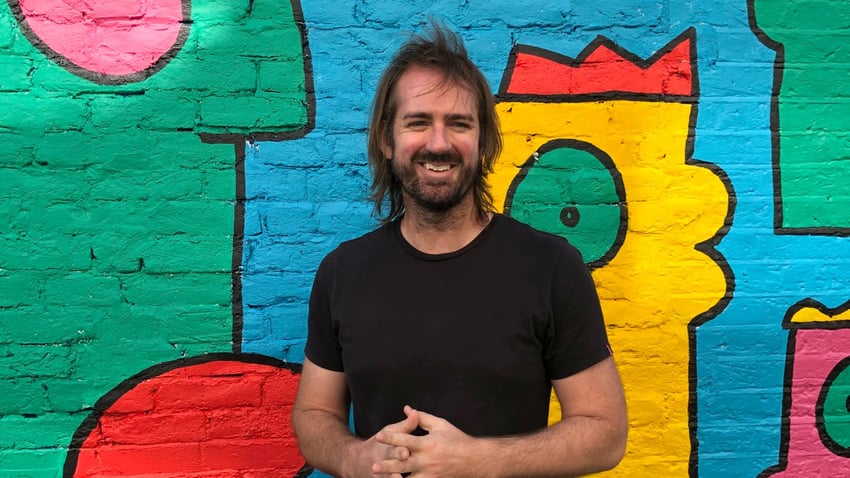 2. PearlMountain ($12M/year)
David (from Hongkong) started PearlMountain about 5 years ago.
Team
1 founders / 40 employees
Case Study
Hello, I'm David, CEO, and Founder of DesignEvo, an easy-to-use logo maker. We've been successfully focusing on graphics design and multimedia software ever since 2006!
DesignEvo logo maker is designed for business owners, entrepreneurs, agencies, website owners, freelancers, and even social media admins looking to create great logos in a breeze. Until now, we have over 29 million users worldwide, bringing us about 1 million dollars each month. Many of them are website owners or bloggers.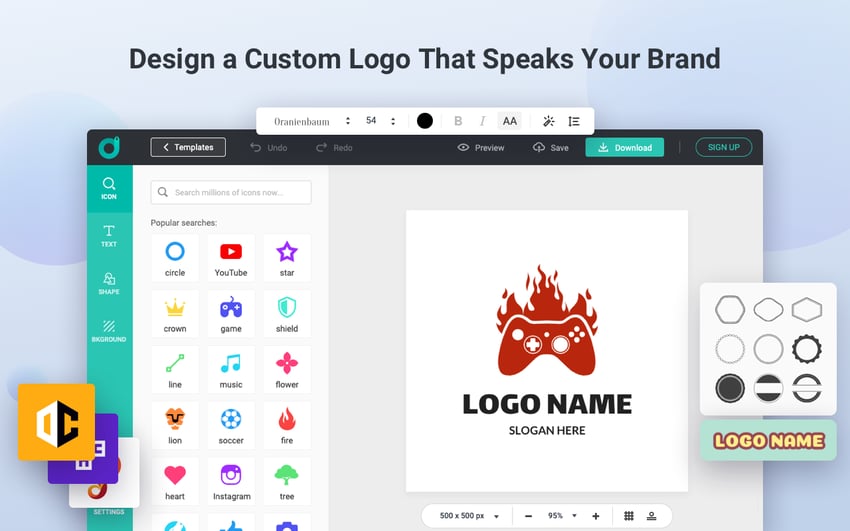 3. WOO Branding ($48K/year)
Ulas Uygun (from Amsterdam, Netherlands) started WOO Branding over 3 years ago.
Team
1 founders / 2 employees
Case Study
Hello, my name is Ulas Uygun and I'm the founder of WOO Branding. We provide logo designs and ready-to-launch brands for entrepreneurs, small business owners, and other creators.
A profit margin of over 90 %.
A business that anyone can launch on their own with almost no monetary investment.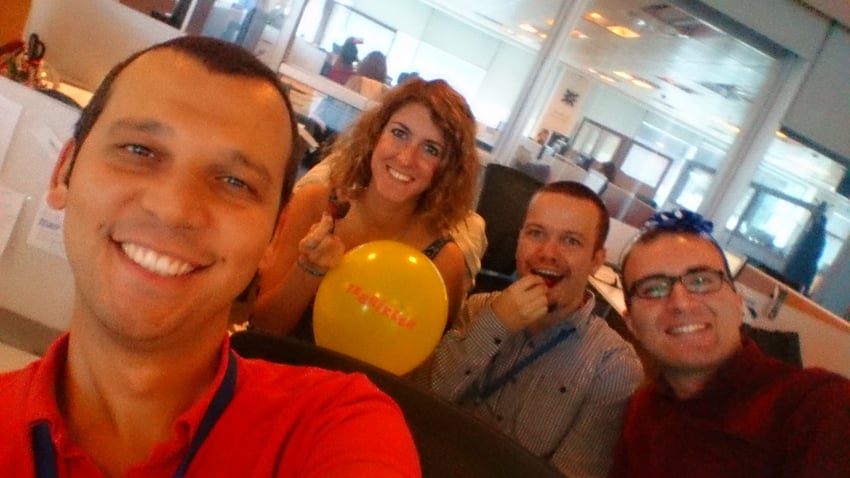 4. Buddy Web Design and Development ($180K/year)
Scott Daigger (from Grand Rapids, MI, USA) started Buddy Web Design and Development ago.
Team
1 founders / 0 employees
Case Study
Hi, I'm Scott Daigger, founder of Buddy Web Design & Development. Buddy offers services including website design and development, logo design, graphic design, branding, web content writing, e-commerce, blogging, and search engine optimization (SEO).
The business has been ramping up quickly over the last 6 months, evolving from a one-person freelance business to a growing team, currently bringing in around $25k per month, and I expect we'll double that shortly. We've worked with clients nationwide in a variety of industries, with a particularly large portion of clients in the healthcare and medical device space.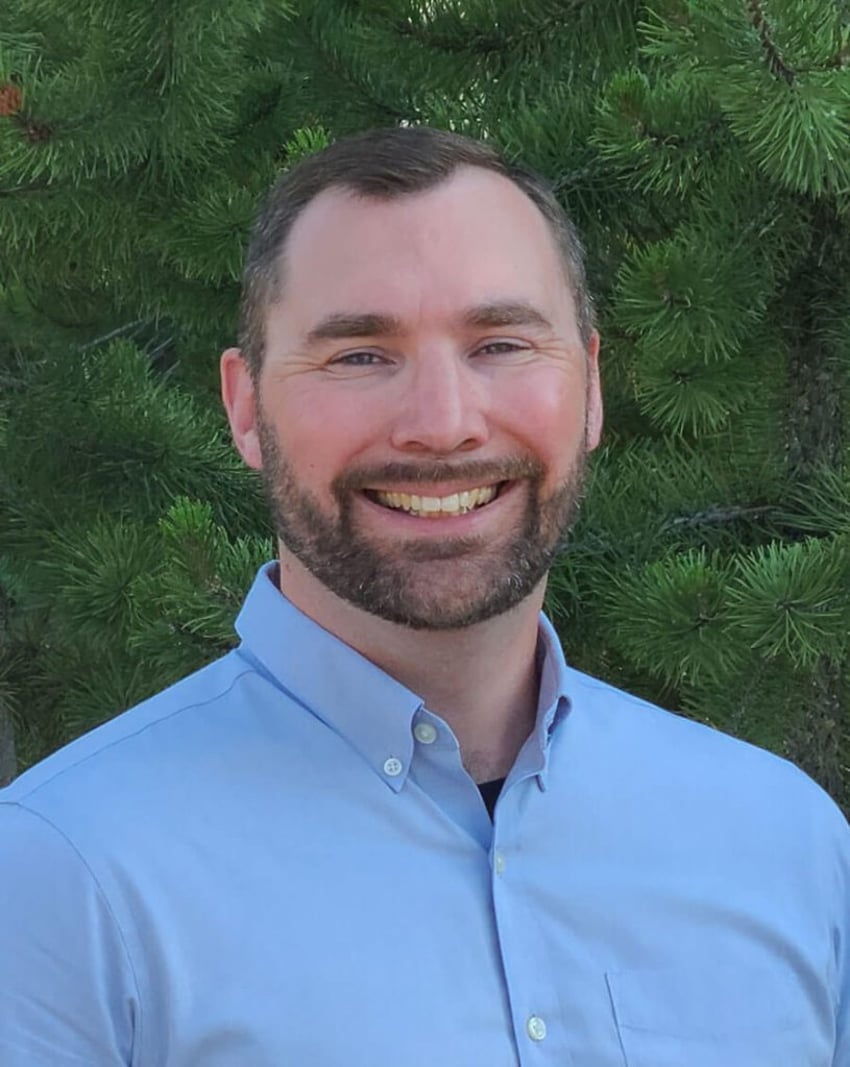 5. Company Folders, Inc ($3.3M/year)
Vladimir Gendelman (from Pontiac, MI, USA) started Company Folders, Inc almost 19 years ago.
Team
1 founders / 15 employees
Case Study
My name is Vladimir Gendelman, and I am the Founder and CEO of Company Folders, Inc. We are the ultimate boutique presentation folder company. I founded the company in 2003, and since then, we have won multiple awards, including making Inc.'s list of 5,000 fastest-growing private companies in America for three consecutive years. We have the largest selection of folders available anywhere, and we serve everyone from the travel agent working at home to schools and universities, government organizations, and large companies such as Google, Chick-fil-A, Sony, MGM, and the NFL.
Our main product lines are presentation folders, 3-ring bindersand envelopes. And our flagship product is a two-pocket presentation folder. We have printed over 20 million products for over 5,000 loyal clients. Our blog and design gallery have seen more than 5.5 million readers. We have hundreds of Google reviews with an average rating of 5 stars, and we've been featured in over 500 publications, including Forbes and Time.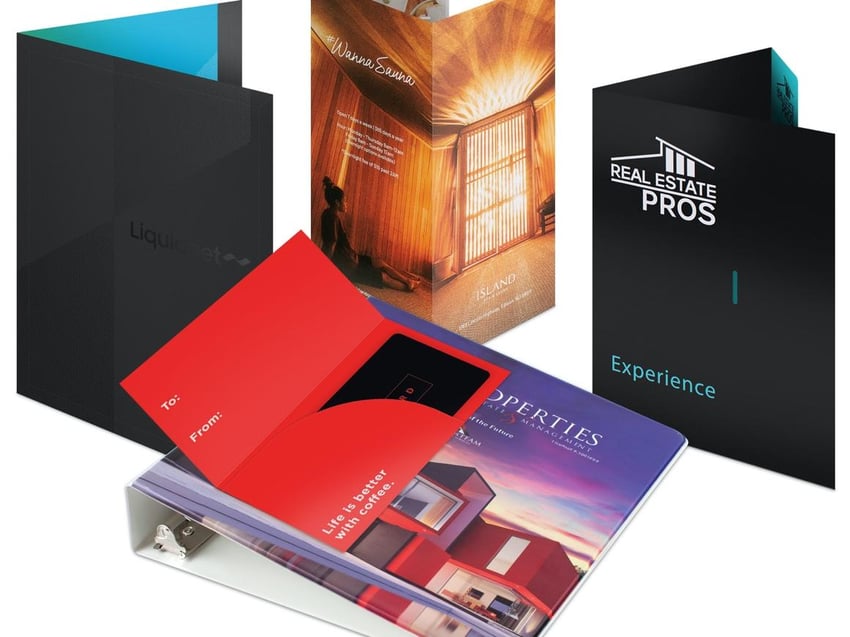 Want to start your own business?
Hey! 👋I'm Pat Walls, the founder of Starter Story.
We interview successful business owners and share the stories behind their business. By sharing these stories, we want to help you get started.
Interested in starting your own business? Join Starter Story Premium to get the greatest companion to starting and growing your business:
Connect + get advice from successful entrepreneurs
Step by step guides on how to start and grow
Exclusive and early access to the best case studies on the web
And much more!
Starter Story
Wanna see 52 business ideas you can start with less than $1,000?
Join our free weekly newsletter and get them right now.