How We've Grown Our Personalized Gifts Business To $65K/Month
•
Published: August 13th, 2020
Start A Personalized Gift Business
This is a follow up story for Engravers Guild. If you're interested in reading how they got started, published over 4 years ago, check it out here.
---
Hello again! Remind us who you are and what business you started.
Hi, thanks for having me back. I'm Elliot Bishton, the founder of Engravers Guild of London. We're an online store for personalized gifts, with an ambition to create the best-personalized gift experience possible.
It comes from an absolute belief that a mark of personalization can take something from 'nice' to truly special. If you receive a necklace from your boyfriend, that's great. But, if it also says on the back, "Livvy, you are my everything. Tom x", it transforms it into something else entirely. Those are the things you keep forever.
However, I sensed that the market was missing something a few years ago. There were a whole host of low-value sellers at one end which seemed to lack a certain thoughtfulness and some more expensive brands at the other end which added personalization as an afterthought.
I felt that there was an opportunity to curate the most beautiful gifts and bring them all together with a best-in-class personalization service. For anyone wanting to gift something more special (and who doesn't want that), Engravers Guild should be the destination.
Although the market has changed a lot in a few short years, the premise remains the same. Having started three years ago with six pairs of cufflinks and a 20-year-old engraving machine, we've expanded the range to over 600 product lines and invested in the best tech possible. From 70 orders a month and $4,000 turnover, we fulfilled 1,750 orders last month with $85,000 in revenue.

Tell us about what you've been up to! Has the business been growing?
In the last couple of years, we've achieved some remarkably steady growth. I have to say we've taken a fairly cautious approach and haven't put any extra money into the business since launch, but we have kept as much money in the business as possible. With that, we've been able to grow our headcount to five, we've bought a ton of new machines and we've increased our stock levels by tenfold (thereby allowing us to offer a broader range).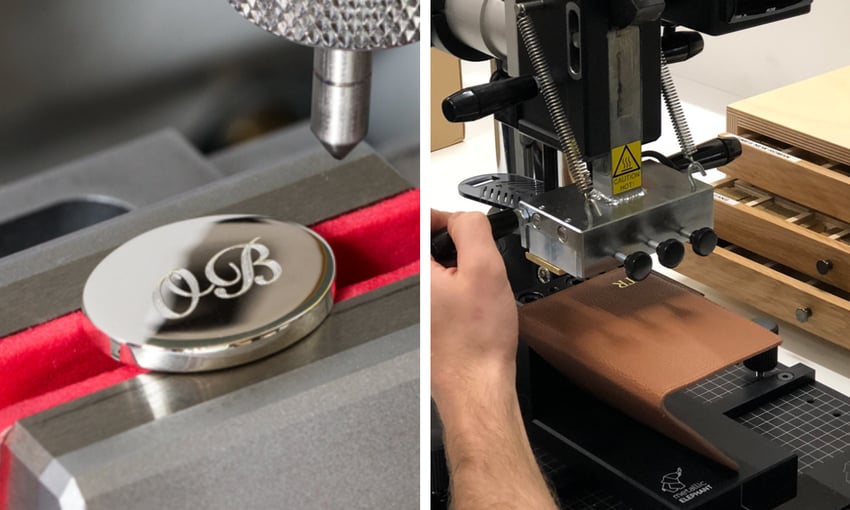 Google Ads has undoubtedly been the main driver, though we've been able to overlay that with more SEO, some targeted Facebook campaigns, and the occasional email blast. There's still much for us to explore on all those channels (for example, I've only sent four emails to our subscribers in the last 12 months - I know, criminal!), but we've made a start and intend to give them much more attention in the coming year.
When you start a business, you have to take whatever you can get. However, as soon as you have the chance to diversify, you have to do it.
However, the most critical progress we've made is to put more robust systems in place.
When sales started to increase, it became clear very quickly that the whole setup was just too labor-intensive. Instead of gaining efficiencies as we grew, the operation became less efficient as new and different products correlated with more setup time required.
It looked for a while that the more we grew then the less money we made. So we put the brakes on the business so we could put all our energy into building the structure to make the numbers work.
We created new systems from the ground up, completely tailored to our needs, and now I think we've got one of the best systems in the market to process personalized orders. We've reduced the manual input by about 75% per order, and that's given us the confidence to look at business-building again.
A big challenge in becoming a "destination for personalized gifts", though, is that you need one very big selection of gifts to justify the description. Unless you have bundles of cash to sink into your inventory, there isn't a quick and easy solution.
What we've had to do is identify niche categories that we feel we can add value to. We'll test the category and then direct more resources into it depending on its success, before moving on to another niche.
At the moment, we list several hundred product lines, while our nearest competitors offer thousands. So, we've made early progress, but we've certainly got some way to go.
What have been your biggest lessons learned in the last year?
Diversify your business. I believe it's incredibly important to diversify your business when you can, and in as many ways as you can.
If you start to gain some traction in the market, it's easy to bed-in and feels a false sense of security. However, commerce is transforming before our very eyes right now, and you can find yourself down-and-out pretty quickly if you're not careful.
I can use our experience with organic traffic by way of example.
Over the last couple of years, we've worked hard on improving our SEO. We did a load of blogger outreach, we gathered links and we created reams of content for the site. As far as I could tell, we were following best-practice and I thought we were on top of it. Traffic was up, and I was chuffed.
Then, Google rolled out a core algorithm update in January… and our rankings tanked.
For many of our keywords, we went from position 2 to position 9. We were relegated from the top table and into the abyss - I just didn't know what went wrong. I looked at our competitors, and I couldn't understand why their web pages were suddenly judged to be so much better than ours.
I was making plans to pull our pages apart and start again.
Then, in May, Google released its next core update. And... we flipped back to where we were. Google was toying with us.
You can see what happened below for one of our major keywords. The same was seen across the board for the business:

You can imagine what a killer this was for us at the time. Now, we're pleased to be back where we were. But, I know that we could instantly be down again in the gutter for completely unbeknown reasons.
That's a big risk.
When you start a business, you have to take whatever you can get. However, as soon as you have the chance to diversify, you have to do it. Whether it be your marketing channels, your product suppliers, or your product mix, always be building and making your business more resilient.
What's in the plans for the upcoming year, and the next 5 years?
When I started the Engravers Guild, the original expectation was that all the products we stock would be own-branded. Every time I went to launch a new product, I was liaising with factories and suppliers directly, having something made just for us.
The margins are good this way. But, oh, the work! It's ok if you're a single-product business or a dedicated brand, but you obviously can't take that approach when the objective is to list thousands of products.
So recently, we've been enjoying working with other brands as we try to deliver the best product selection. For example, we focus on Tom Ford fragrances in our perfume collection and we've just received our first shipment from Hugo Boss. We're looking forward to doing more of this and seeking out upcoming and established brands that we feel our customers will love.
Having said all that, we are also planning on returning to the manufacturing route again, but in a very targeted way.
Being a retailer of products, you start to build a picture of what your customers are after. Sometimes, you can see opportunities that aren't being completely satisfied in the current market. So we're going to try and meet that demand in two ways.
Firstly, we're creating new brands of our own to sit on the Engravers Guild site alongside our more established suppliers. We'll commit to manufacturing runs for our products where we feel there is a gap in the market or where it's a fairly standard product which we're paying a premium for from another brand.
At the moment, we're having a run of beautiful pocket watches made for us, and we're just designing our first personalized necklace collection. I love this creative process.
Secondly, we're building new brands to sit completely outside of Engravers Guild. These will have very strong synergies, and our main focus lately has been on a new brand of lockets called LOVELOX. We've super-bootstrapped this offering and there is an awful lot of work to do, but the website went live this week for the new lockets.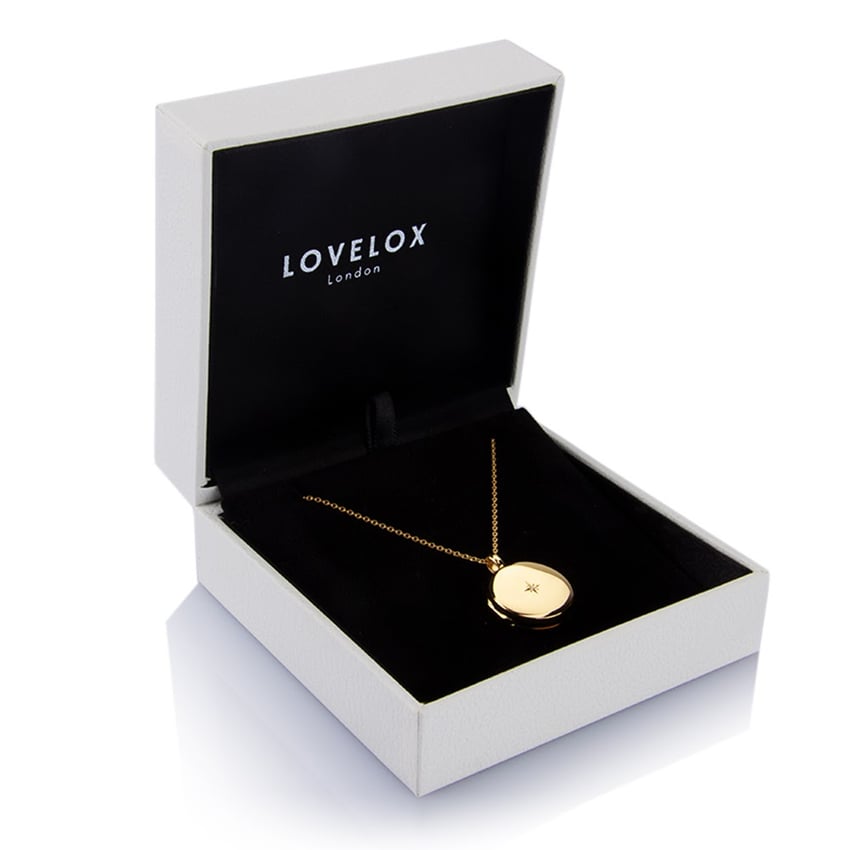 Have you read any good books in the last year?
No, I haven't read any business books or followed any podcasts in the last year. I used to do that sort of thing a lot. But, I took a fairly conscious decision to wean myself off them (StarterStory notwithstanding!).
If I have spare time now, I want to take my mind away from the business. And, I'm conscious that I'm not even getting round to some of the basics of online commerce yet, so I'd be better spending my time on that.
Advice for other entrepreneurs who might be struggling to grow their business?
In the very early days of the business when I was clueless (that only being a relative term to today), I was finding it difficult to see how we could get from the lowly sales we were making to something more substantial.
I remember seeing an advert for an agency that specialized in selling companies fast. They offered free valuations for your business - no matter how small. They didn't look especially reputable; but, in one of my more desperate hours, I had them come round to value my business.
My company was barely worth anything at the time and I had no intention of quitting so soon anyway. But my mindset shifted after that. I thought, "If that guy visits again in one year to sell my business for real, what are all the things I can do in the next 52 weeks to get that valuation as high as humanly possible?".
I think sometimes that the big, blue-sky thinking can be overwhelming for a fledgling business with no momentum. Instead, ask yourself what you can be doing in the next hour or two hours that'll make the biggest difference to your bottom line next week.
Imagine you have to sell your business in 52 weeks.
What would you do differently if you knew that was the case?
Somehow, decisions can become easier after that.
Are you looking to hire for certain positions right now?
Yes, I'm looking for people to help release me from the day-to-day running of the business. We're currently interviewing for engraver, packer, customer service rep, and administrator.
Where can we go to learn more?
If you have any questions or comments, drop a comment below!
-
Elliot Bishton, Founder of Engravers Guild
Engravers Guild has provided an update on their business!
About 1 year ago, we followed up with Engravers Guild to see how they've been doing since we published this article.
3 months ago, we followed up with Engravers Guild to see how they've been doing since we published this article.
Want to find more ideas that make money?
Hey! 👋 I'm Pat Walls, the founder of Starter Story.
Get our 5-minute email newsletter packed with business ideas and money-making opportunities, backed by real-life case studies.