How We Reached $8.5M In Sales This Year And Launched Our New Sister Brand
This is a follow up story for LacedUp. If you're interested in reading how they got started, published over 2 years ago, check it out here.
---
Hello again! Remind us who you are and what business you started.
My name is Andrew Pevzner, and My brother Phillip Pevzner is the founder and owner of Laced Up. Laced Up is a chain of high-end collectible sneaker and streetwear resale stores. We carry brands like Supreme, Jordan, Yeezy, Bape, and more, all limited edition brands with the hype behind them. We currently have 6 retail stores in New York and New Jersey and do a good amount of business online through our website. We specialize in offering high-end collectible items in a convenient retail space with great customer service.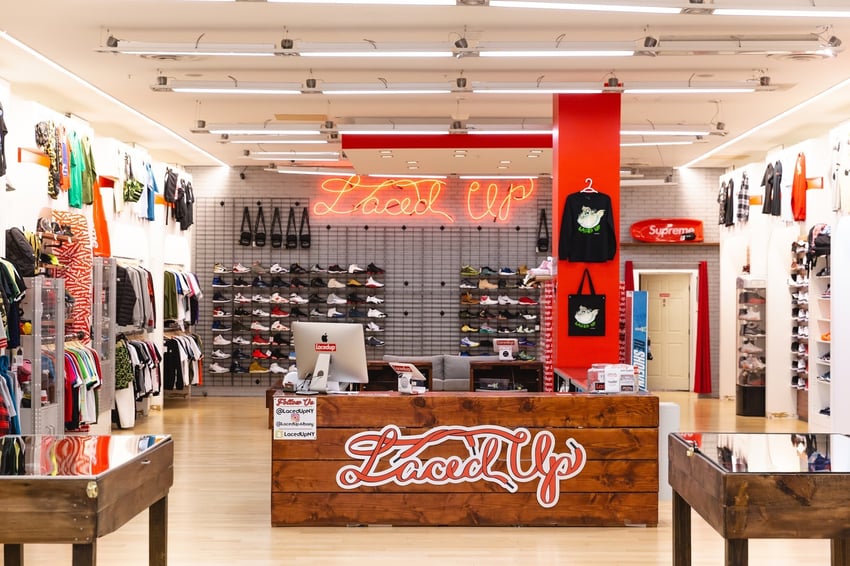 We have grown this business from a single store to 6 locations and over $8 Million annually in sales. We have had over 100,000 orders for customers all over the world. We have built a team of over 40 staff, providing new careers for many and financial security for us and our families.
Tell us about what you've been up to! Has the business been growing?
We have been fortunate enough to have an incredible year in 2020. Despite being closed for 5 months due to covid, we finished out the year beating our own projections, and growing sales by 54% compared to 2019. The theme of this year has been an improvement. We built our 5 stores in 2020. 3 of them were us moving to better locations, and 2 were new locations altogether. We turned our 2 slowest stores into 2 of our most successful. We finished the year with $8.5 million in sales, and set record months in every month since we reopened.
Look for potential in people, and give them opportunities to grow and develop their skills.
A big reason for this year's explosive growth was a renewed focus on inventory. We have been reinvesting almost 100% of our earnings into growing inventory since our inception in 2016, but in 2020 we hit some kind of inflection point. Our inventory jumped exponentially, more than tripling in value in 2020. This stronger selection has allowed our store to excel this year, and put up better numbers than ever before.
A big new opportunity that we were able to work on this year has been our first ever wholesale contract. After 5 years, we were finally able to get a wholesale contract with New Era, and have been able to launch a sister brand, Capsule Hats. This brand has its own website CapsuleHats.com and is also featured in each of our retail stores. Since launching, we have had lines at each of our retail stores when we drop new designs on Saturdays. We have seen great enthusiasm for these exclusive fitted MLB hats, and we look forward to making them a key part of our 2021 growth.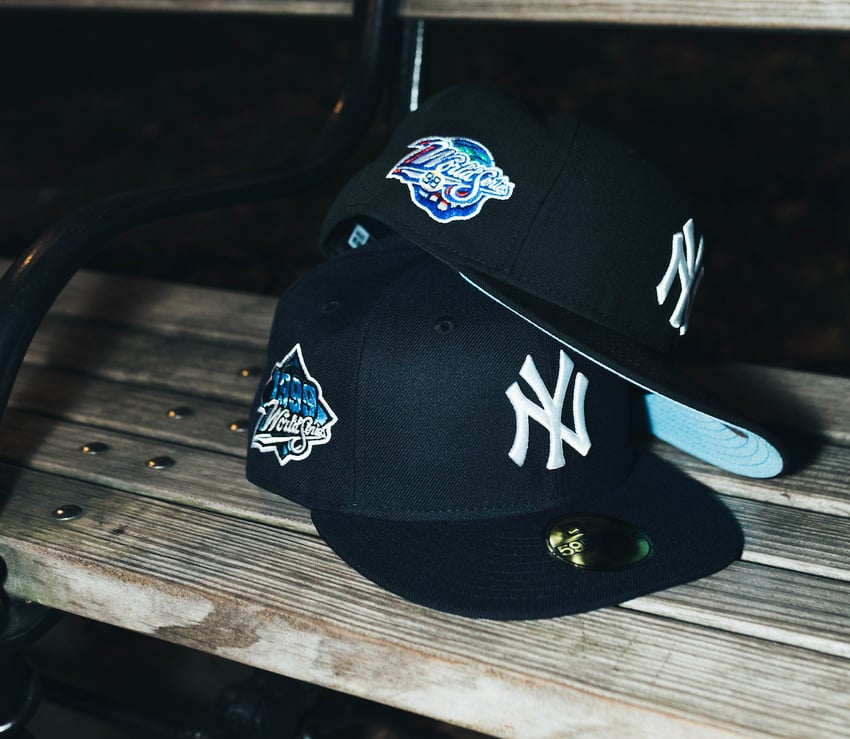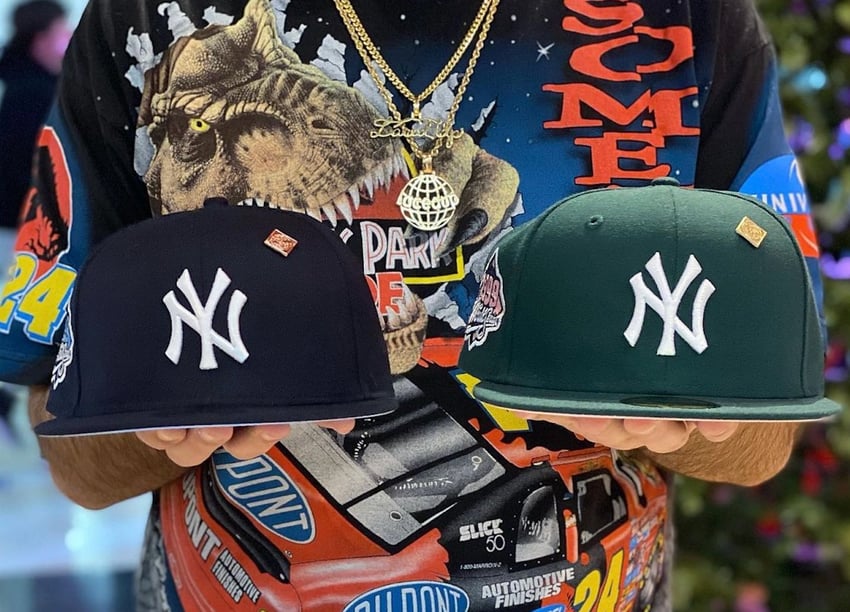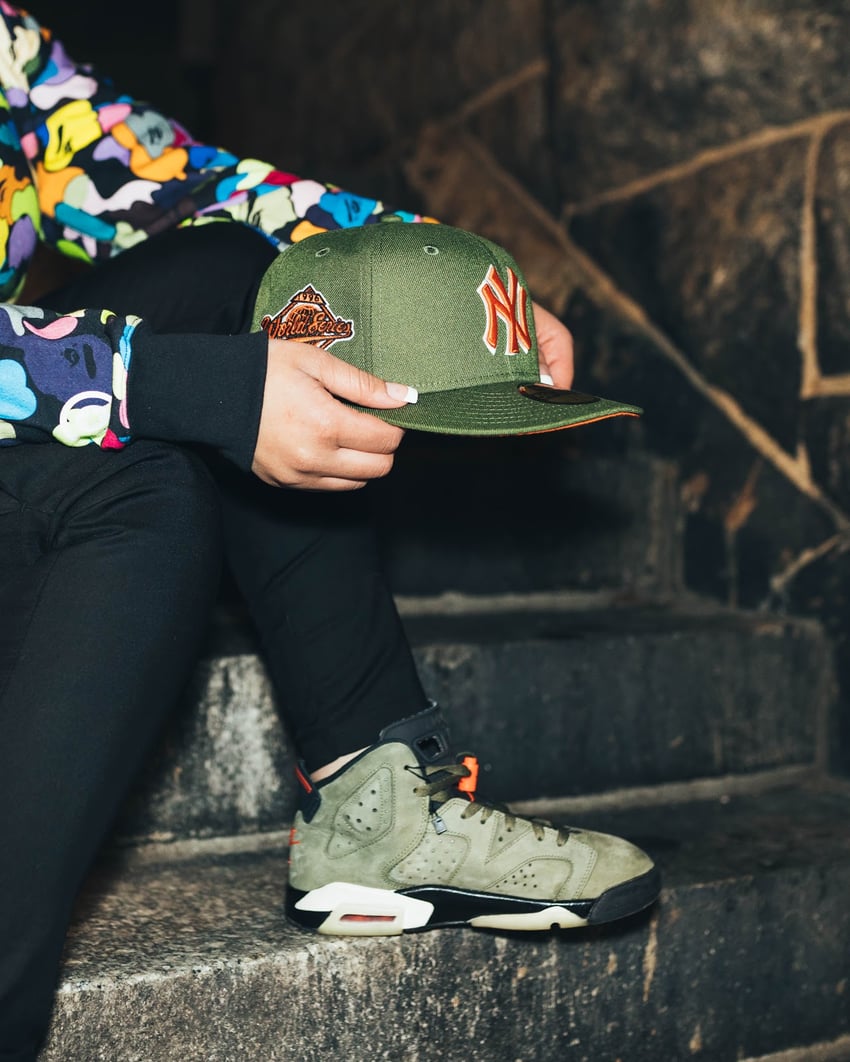 We grew in 2020 from 4 locations to 6, and from 30 staff to 40.
Laced Up Queens
Laced Up Albany: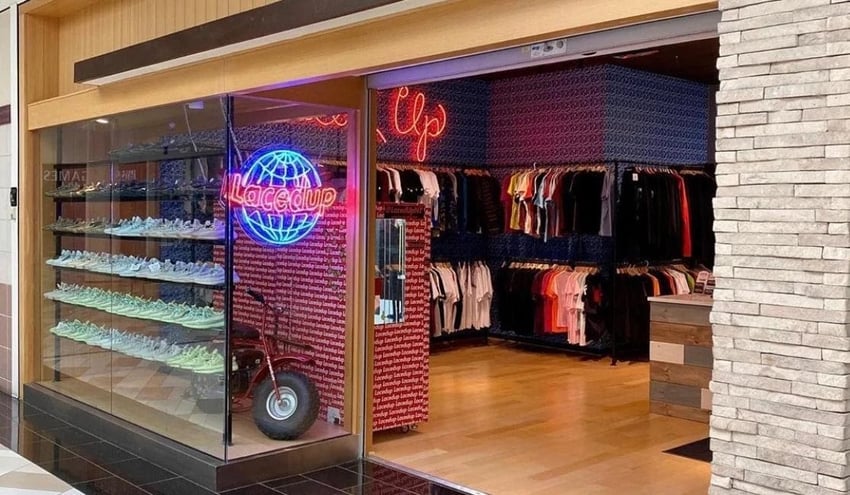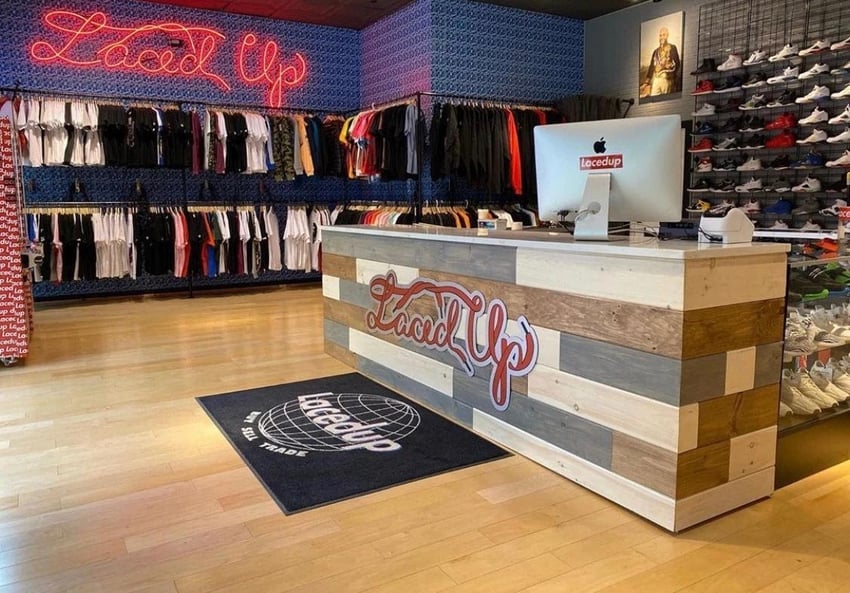 Laced Up Brooklyn: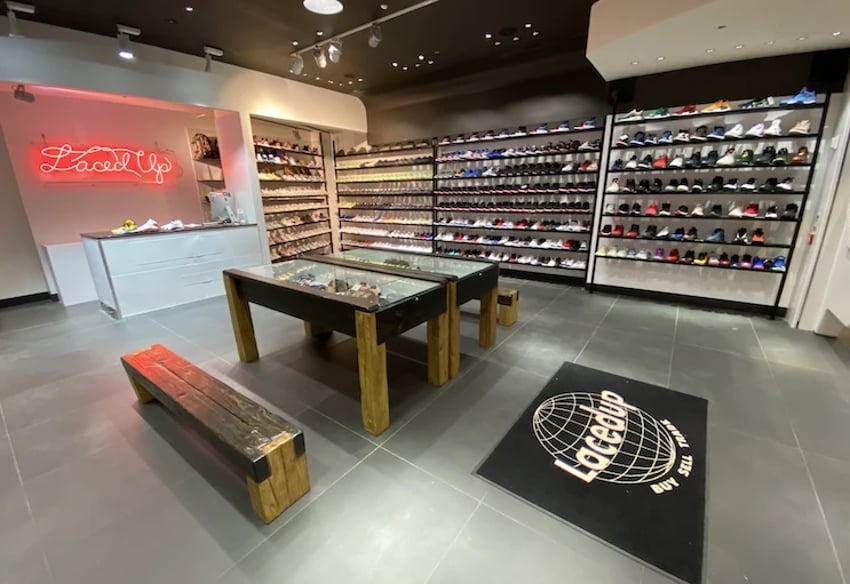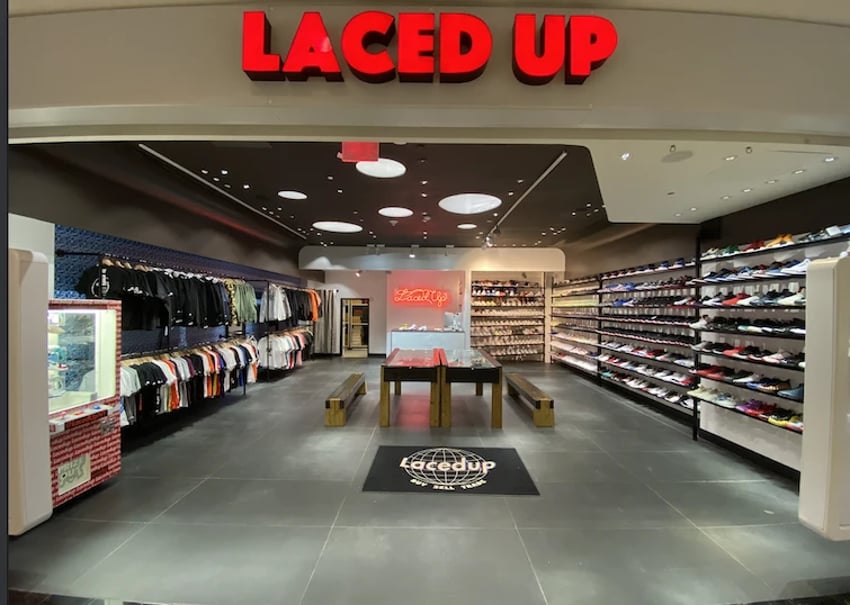 Laced Up Garden State Plaza: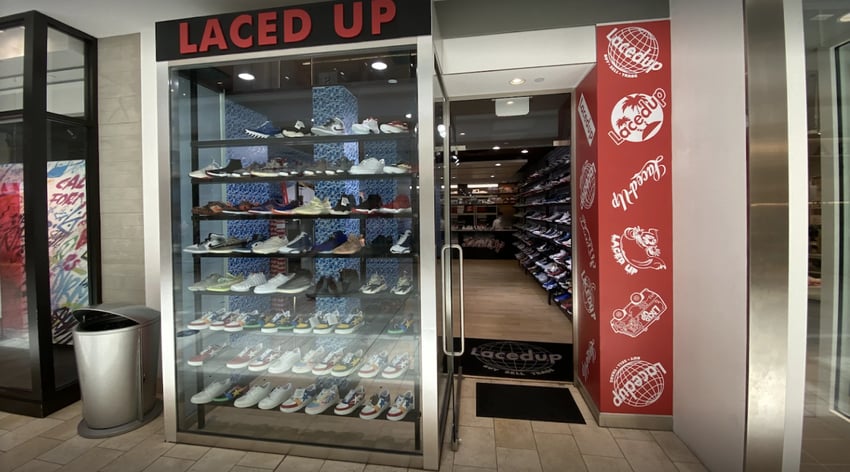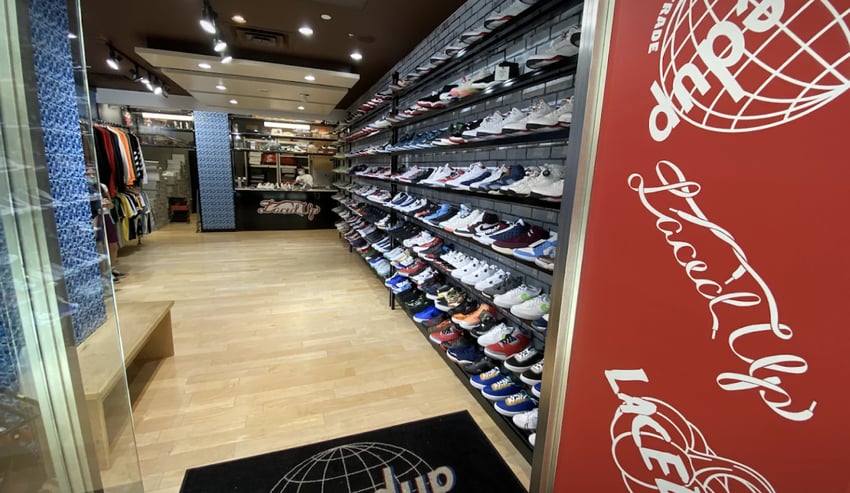 Laced Up Green Acres: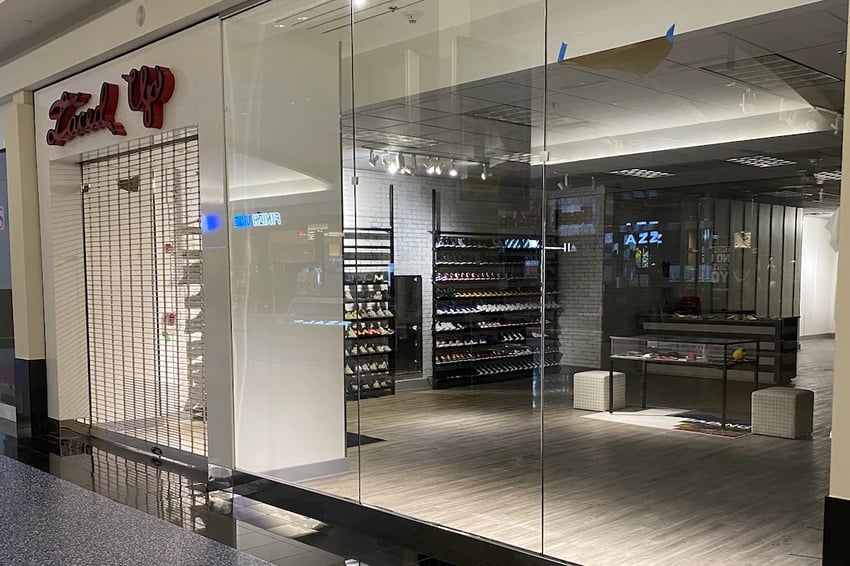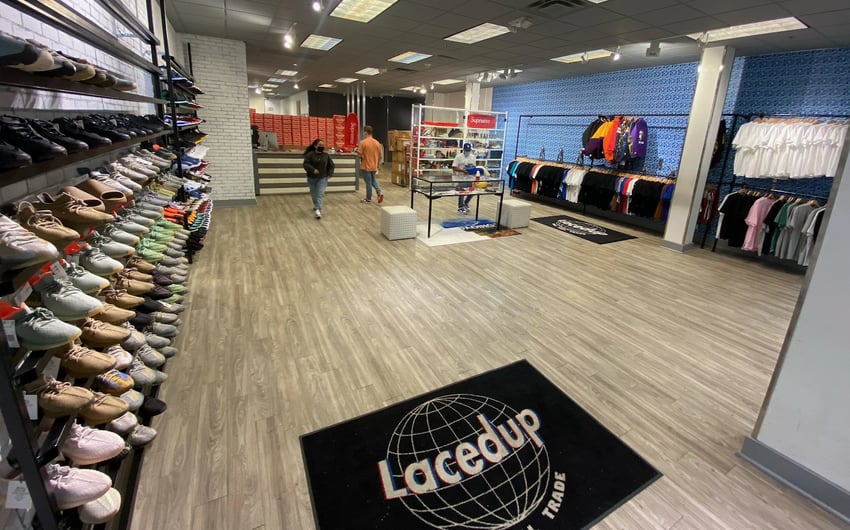 Laced Up Manhattan: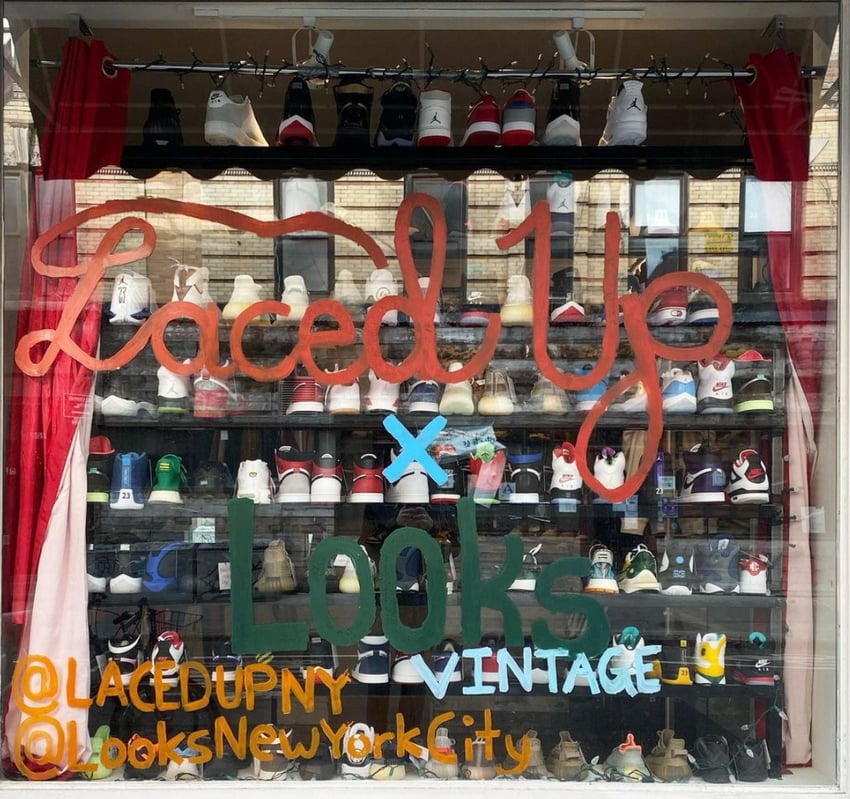 What have been your biggest lessons learned in the last year?
The biggest lesson we have learned over the last year is to be flexible. We got shut down for 5 months during the peak of COVID, and we had to transition to 100% online. Then, when it was announced that we could reopen, we had to move fast to modify our stores to make them safer and socially distancing friendly. This year has been one of constant change, and we've had to roll with the punches and adapt seemingly every day this year.
When we were allowed to reopen, we didn't waste it. We went all outbuilding inventory and setting our stores up for success. It paid off.
What's in the plans for the upcoming year, and the next 5 years?
Our plan for the upcoming year is to grow even more. We are really coming into the year with a heavy focus on Capsule Hats. The process of designing, ordering, marketing, and planning hat drops takes a massive amount of time and planning, and we hope to be able to get better and better at executing this year. We started the year selling only 100 hats a week, and have seen that grow already, and we hope to get to 1,000 hats a week sometime soon!
Another big plan for us is to move our Manhattan pop-up store into a larger permanent location and launch a media team internally. We really want to focus on creating content around our brands in the NYC area, and an office / creative space in Manhattan is a big part of that.
We are also focusing on internal development right now. While last year we exploded in revenue and size, there is a lot of internal growth to be done. Our management team has grown and been focusing on making all our processes more professional and efficient. On top of all these goals, we want to grow to have over $10,000,000 in sales in 2021 and over $20,000,000 a year in the next 5 years.
Advice for other entrepreneurs who might be struggling to grow their business?
The first piece of advice I would offer to other entrepreneurs would be to invest in your team! Take the time to communicate well with your staff and figure out what motivates them the best. Staff are a make or break part of any growing business, and investing in them brings much greater returns than anything you can do on your own. Look for potential in people, and give them opportunities to grow and develop their skills.
Another big piece of advice would be to step back and look at the bigger picture, especially in regards to your own time. Are there things that you are doing every week that someone else could do just as well? Are those things taking time away from more important big picture things you should be focusing on? For example, this year I handed off Payroll, commissions, and parts of inventory ordering I was doing. With more free time, I can focus on those big picture things that only I can do, such as looking for new brands, product lines, and big company-wide moves!
Where can we go to learn more?
Laced Up Stores:
@LacedUpAlbany
@LacedUpQueens
@LacedUpBrooklyn
@LacedUpGSP
@LacedUpGreenAcres
@LacedUpNY
If you have any questions or comments, drop a comment below!
Want to start your own business?
Hey! 👋I'm Pat Walls, the founder of Starter Story.
We interview successful business owners and share the stories behind their business. By sharing these stories, we want to help you get started.
Interested in starting your own business? Join Starter Story Premium to get the greatest companion to starting and growing your business:
Connect + get advice from successful entrepreneurs
Step by step guides on how to start and grow
Exclusive and early access to the best case studies on the web
And much more!
Together With Semrush
If You Don't Rank In Google, You Don't Exist.
In order to be successful, you need to be visible online. If you're not, then your competitors might be stealing customers from you.
Semrush lets you quickly create content that ranks, and compete with the biggest brands in your niche.
Try Semrush Free Today ➜