How We Created A $160K/Month Online Art Gallery
How We Created A $160K/Month Online Art Gallery
Hello! Who are you and what business did you start?
Art Lovers Australia is Australia's Premier Online Gallery. We get excited about sharing the incredible talent of Australian artists and we make buying art easy for our art-loving community.
In 2016 we opened our online gallery with 50 artists and since then have grown to almost 1000 artists. Thanks to our collaborations with Designers and TV shows like Selling Houses Australia, House Rules and The Block our audience has continued to grow and people are realizing that original art is accessible at affordable prices.
Our monthly sales now average $160K.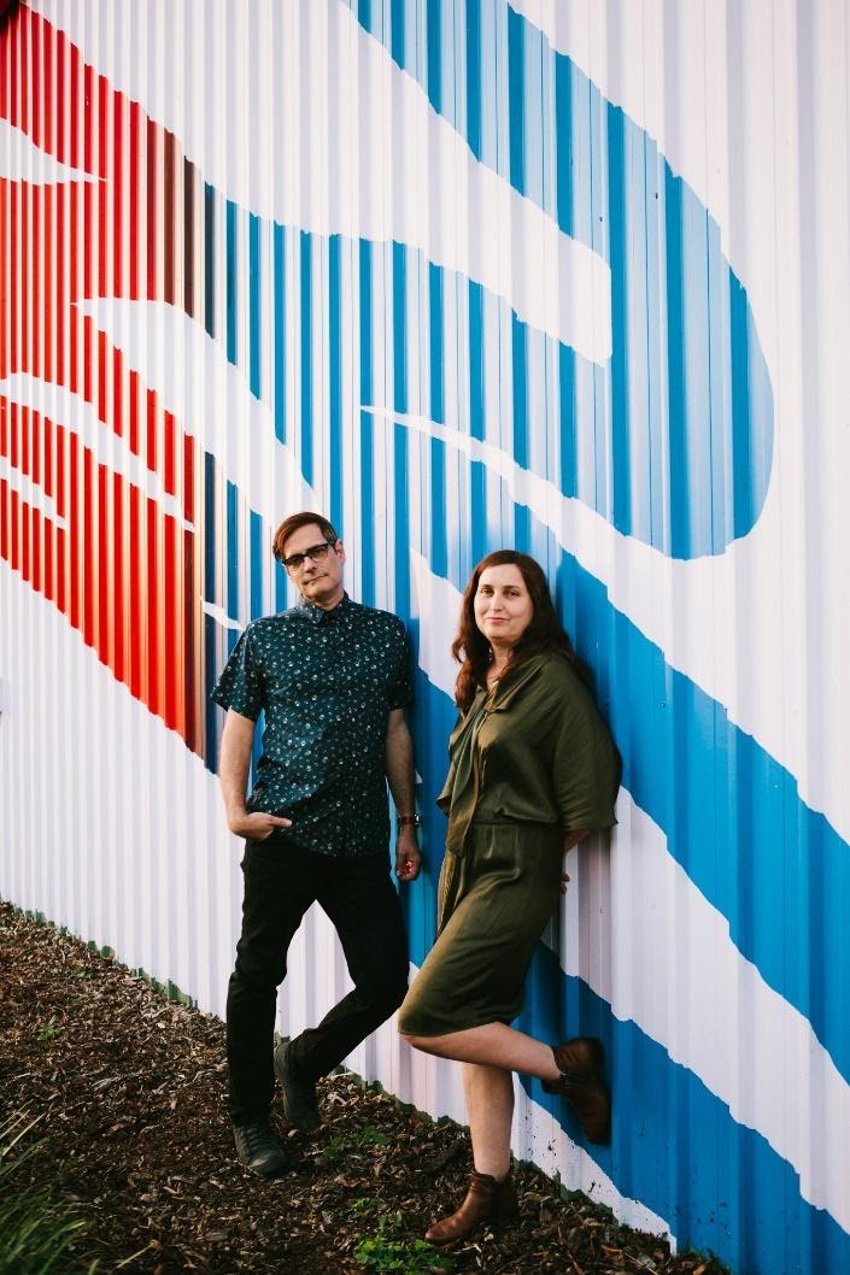 What's your backstory and how did you come up with the idea?
Coming from the Arts Industry ourselves; Nancy an exhibiting artist and teaching secondary college art for over 20 years and Jarrod studying at the Queensland College of Art, working with newspapers and illustrating children's books we were uniquely positioned to know the obstacles artists faced. We knew many incredible artists that just were not getting the visibility they deserved and we wanted to change that. Starting our own Gallery was a dream.
Anyone thinking of starting a business should try building an audience aligned with your interests and values on social media BEFORE you open.
It wasn't until my father passed away that we felt compelled to act on our ideas. I kept hearing "get on with it", so we worked our butts off! Fortunately, the online gallery gave us the flexibility to work our day jobs and work on the gallery in the evenings and weekends. It was pure passion and commitment to our vision that kept us going.
Eventually, we were able to employ people to cover us during the day and we outsourced more roles as we grew. If we worked too many midnight hours in a row, then we knew it was time to employ someone new! Working outside jobs meant the business could grow faster initially, especially as we were completely bootstrapped. Our first season with The Block needed Jarrod full time in the business and we expect that Nancy will move into the business full time in the next year.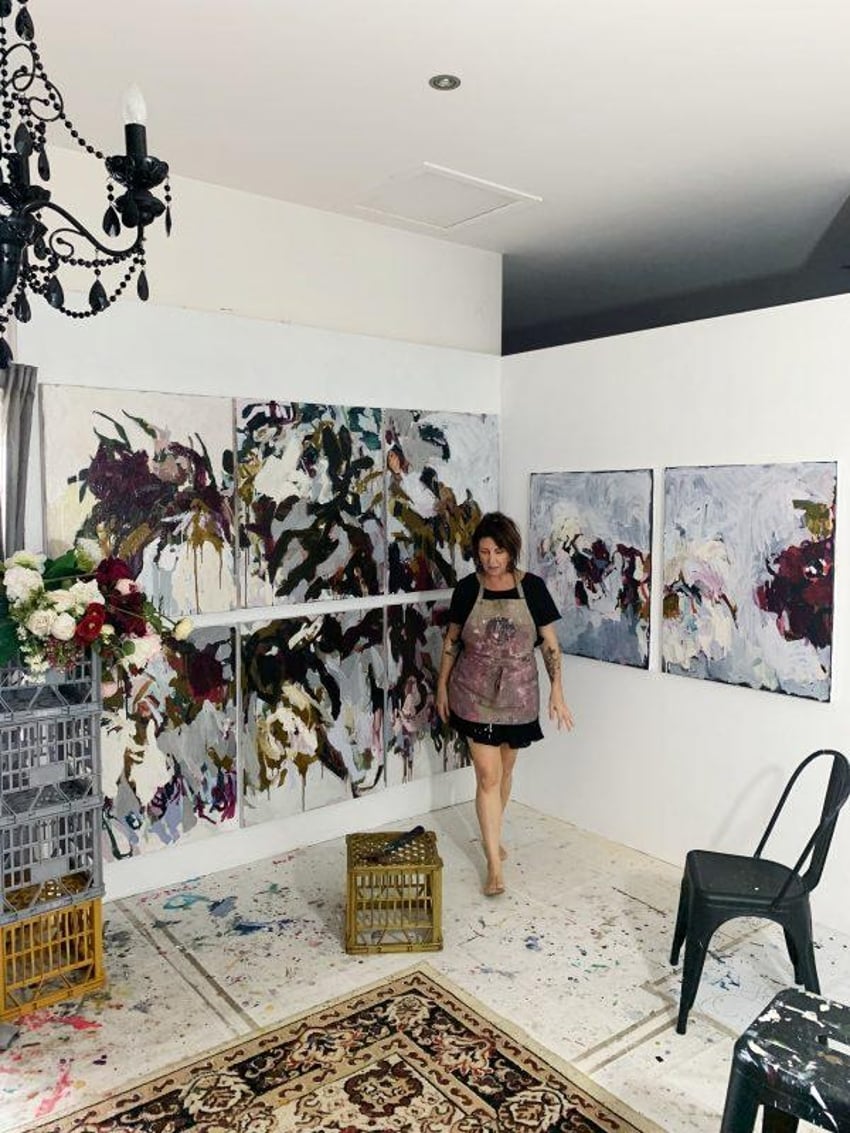 Take us through the process of designing, prototyping, and manufacturing your first product.
We wanted to make discovering and buying quality original art easy. The 2 main components were the technology/platform development and putting together a quality collection of artists.
Listening to the early development discussions blew my mind at times but Jarrod took creative control there while I focused on attracting artists and building our audience. Anyone thinking of starting a business should try building an audience aligned with your interests and values on social media BEFORE you open.
We outsourced the website development to a specialist company, Thrive Digital and still use them today. Our 3-month project became 6 months and we continue to have regular meetings with the design team to implement more features as we develop further and new technologies become available. Bootstrapping a business means you must prioritize and some of our grand ideas had to be put aside until a later date.
We also worked with Hoverlay an international augmented reality app company that helped us show the artworks, true to size, on the client's walls. Our clients love this option, and we anticipate this kind of service will become industry standard in the coming years.
Describe the process of launching the business.
"Launching" started months before we made the website live. It was key for us to build a social media presence, so we had an audience to launch to. We laugh now but our expectations were so high, we really thought that once we opened and went live things would just happen, but we soon realized how important ongoing advertising and marketing was. We look at our Google Ad spend as our RENT as it is crucial for online visibility.
Don't worry too much about a big launch, plenty more people are going to discover you, and your ongoing commitment and service will pay off better than a big party. Although we do have fabulous opening nights every couple of months for our latest exhibitions and they are almost mini launches all over again.
Financially we used everything we had to get things off the ground and survive the first few years. We used savings and a redraw on our home loan to fund set up and we continued to work our other jobs.
One of our first big projects saw us applying for extra credit to see us through as there was a long delay from outlay to payoff. It's not the kind of stress we suggest you put yourself under but if a project can launch you to the next level, it's probably worth it.
Since launch, what has worked to attract and retain customers?
From little things, big things grow. When our friends were featured on Grand Designs Australia we volunteered to curate the art for their home, from this natural gesture we went on to partner with Home Design and Grand Design Magazines. And we have been key art suppliers for The Block and House Rules and collaborated with Selling Houses Australia with their styling.
When House Rules showed Aimee shopping on her phone for art we had 7000 visitors to the site that evening, so we know the TV shows have helped build our audience.
One of the hardest things about growth is hiring and training someone while you are already very busy (which is why you are hiring someone). You know that the person is right when they take ownership of that aspect of the business and they help shape future growth.
Great service is key to retaining customers. Our first year Nancy's hand wrote thank you notes to every customer but that is just not possible anymore. Fortunately, all our team is amazing and goes above and beyond to help our clients and artists.
Know your strengths and weaknesses and outsource to specialists where you can. It will free you up for more important things.
We create a lot of content/blogs of Art topics from 'Exhibitions to See' to 'Things to know about Abstract Art'. Our weekly emails have a high open-rate and are a chance to give different artists the spotlight and to add to our client's knowledge.
How are you doing today and what does the future look like?
It took 18 months for us to break even and it was hard.
Most of our sales are online however our brick and mortar or rather 'concrete and timber' gallery has brought significant buyers and helped establish important relationships and buyer confidence.
We plan to expand our physical galleries into Melbourne and Sydney in the near future.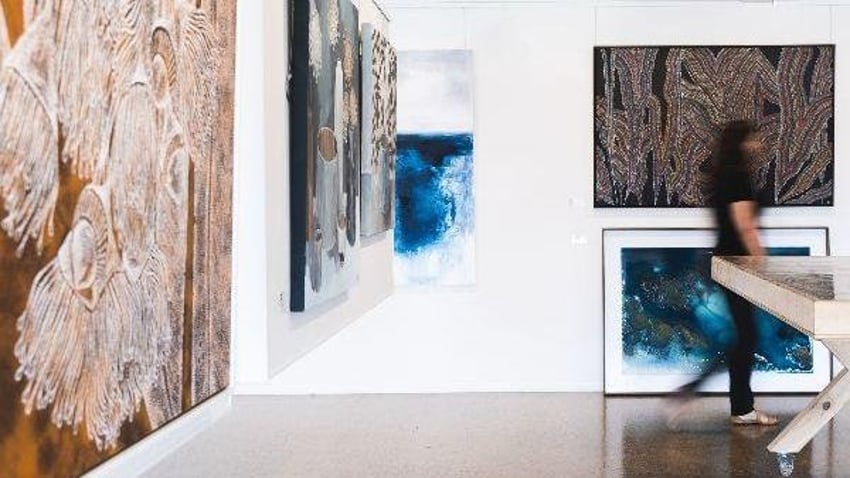 Through starting the business, have you learned anything particularly helpful or advantageous?
Bootstrapping makes you assess expenses and pay-offs carefully. We often see new businesses throwing their investors' money at things we could never justify.
Sometimes things don't work out how you planned but there is always learning to be had for your next project.
Good partnerships are worth their weight in gold. Partnering with businesses like Mobile Framing (Melbourne and Sydney) and Left Bank Art Group (Gold Coast) has been mutually beneficial for our businesses. We trust them to do a great job and we are free to focus on our core business.
Collaborations with Art Loving celebrities like Neale Whitaker have been great.
What platform/tools do you use for your business?
Social media can be a monster so we strongly advise using a scheduling app like later or tailwind so you can plan and schedule a whole week of posts in one sitting.
Being in the visual arts, Instagram and Facebook are our best platforms to connect with artists and collectors. LinkedIn is where we do more B2B with Architects, Developers, and Interior Designers. Moving content is gaining more and more traction so we highly recommend creating video content and contrary to what you might think, raw and honest is better than polished (as it reads like advertising).
And as mentioned before, Hoverlay's augmented reality app is fabulous for our clients' experience.
What have been the most influential books, podcasts, or other resources?
Advice for other entrepreneurs who want to get started or are just starting?
Only start something you are passionate about! Starting a business takes lots of time and energy and if your heart's not in it then it will show.
Know your strengths and weaknesses and outsource to specialists where you can. It will free you up for more important things.
Too many people believe in the "build it and they will come" philosophy. They forget to tell people about it! Always be looking for ways to spread the word about the good things you are doing/offering.
Grow your email list by actively encouraging your followers to subscribe.
Are you looking to hire for certain positions right now?
We are looking for Gallery Assistants and Events/Marketing Managers for our Melbourne expansion. Full-time / Part-Time positions.
Where can we go to learn more?
If you have any questions or comments, drop a comment below!
-
Nancy Donaldson, Founder of Art Lovers Australia
Want to start your own business?
Hey! 👋I'm Pat Walls, the founder of Starter Story.
We interview successful business owners and share the stories behind their business. By sharing these stories, we want to help you get started.
Interested in starting your own business? Join Starter Story Premium to get the greatest companion to starting and growing your business:
Connect + get advice from successful entrepreneurs
Step by step guides on how to start and grow
Exclusive and early access to the best case studies on the web
And much more!
Together With Semrush
If You Don't Rank In Google, You Don't Exist.
In order to be successful, you need to be visible online. If you're not, then your competitors might be stealing customers from you.
Semrush lets you quickly create content that ranks, and compete with the biggest brands in your niche.
Try Semrush Free Today ➜