How We Grew Our Baby Product Brand From $0 To $7M In Sales This Year
•
Published: December 30th, 2021
Start A Baby Products Kiosk
This is a follow up story for Parker Baby Co.. If you're interested in reading how they got started, published over 2 years ago, check it out here.
---
Hello again! Remind us who you are and what business you started.
We are Sam and Kirsten Huebner, a husband and wife duo who founded Parker Baby Co. in 2015. Our primary products are baby bibs, diaper storage accessories, and diaper bags. We've bootstrapped the business and grown from 0 to almost $7mil in annual sales this year.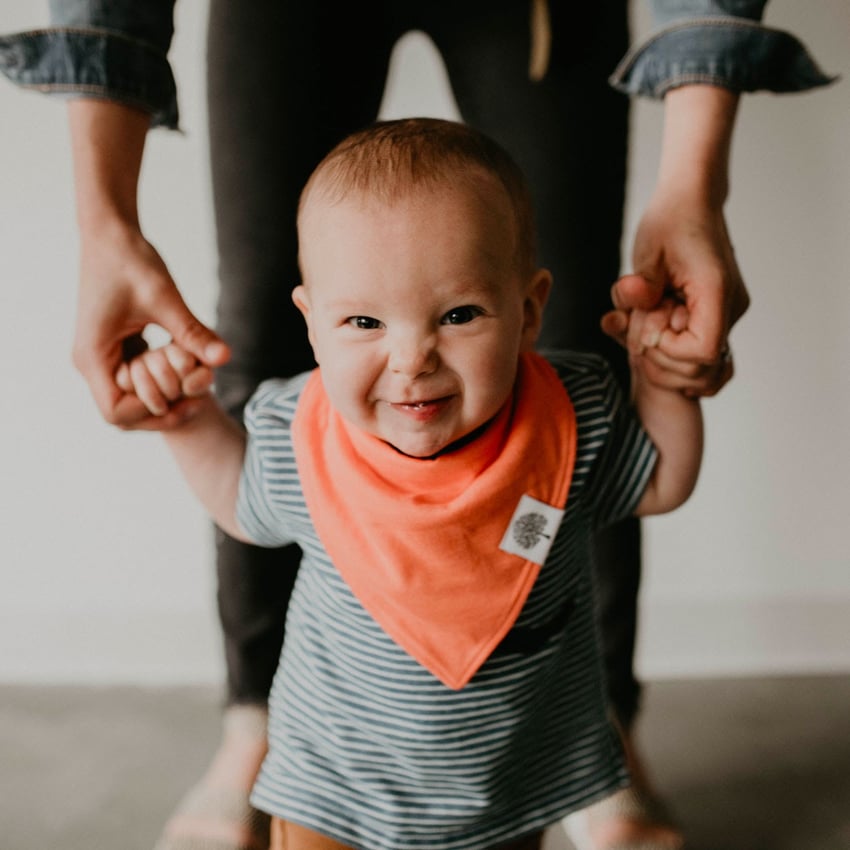 In 2019, we launched a 2nd brand, Redwood Tall Outfitters -- an apparel brand for tall, slim men. The brand has grown slowly over the first 2 years, but we expect to start growing quickly after acquiring TallSlim Tees in June 2021. TallSlimTees.com is an established competitor with awesome products, amazing customers, and a strong organic search presence.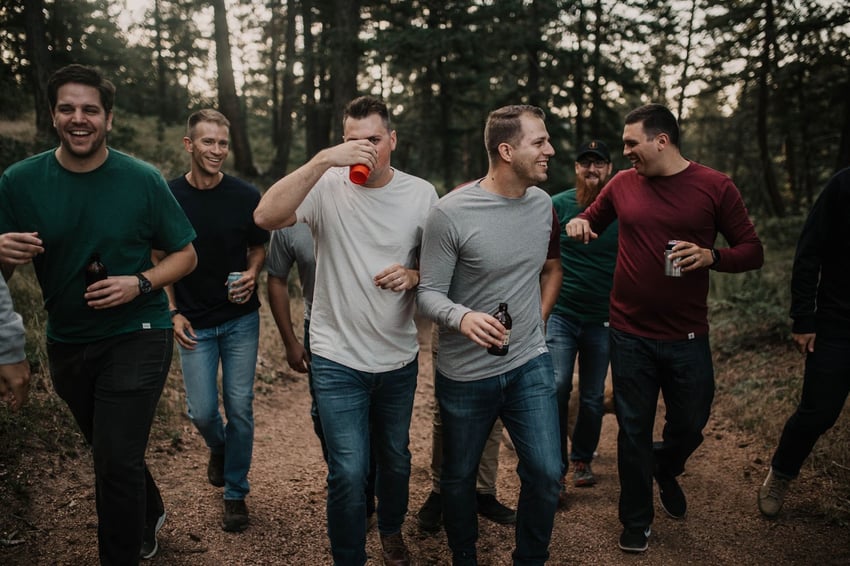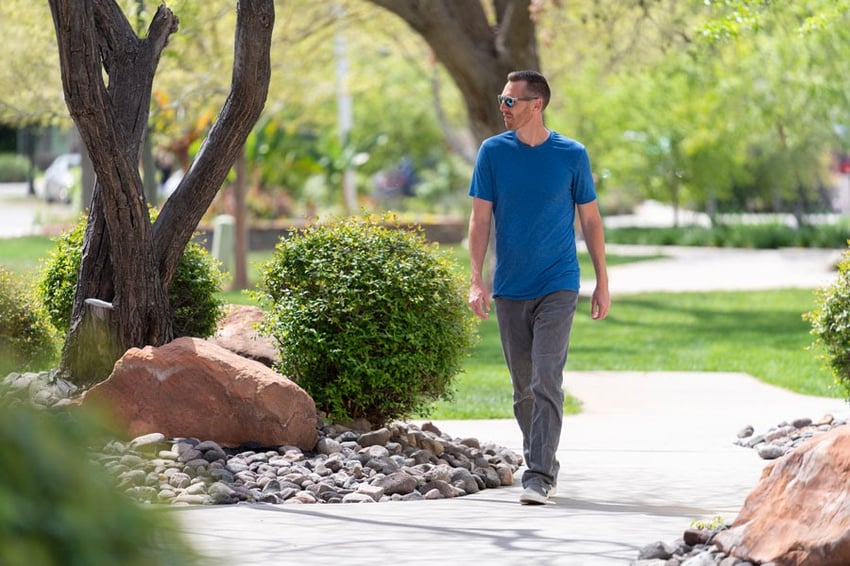 Tell us about what you've been up to! Has the business been growing?
So much has changed since our initial discussion with Starter Story. Like most industries, COVID really forced us to adapt quickly. One of the benefits of being a smaller organization was that it allowed us to be nimble. When COVID really hit us in March 2020, our sales dropped significantly and we started running worst-case scenarios, trying to figure out how to keep the lights on.
But as the initial shock wore off and spending shifted to eCommerce, we realized that we needed to scale quickly. A fallout with our 3PL forced us to bring our website fulfillment in-house, which actually ended up being a blessing in disguise. When Amazon started prioritizing essential items for Prime fulfillment, we were able to shift to Merchant Fulfillment and start fulfilling Amazon orders out of our newly acquired warehouse. Running our own warehouse decreased our dependence on third parties and allowed us to distribute products quicker than we would have been able to with a 3PL.
With so many disruptions to the supply chain over the past year, we have spent a lot of resources optimizing our supply chain. Stockouts are brutal in eCommerce, so we've invested heavily in inventory and supply chain management. We were well capitalized going into COVID, allowing us to improve our inventory situation over the past year.
On the marketing side, it's no secret that a lot has changed on the paid media front. We continue to find Facebook/Instagram ads incredibly competitive and expensive. Not all of our products do well with Facebook ads.
We have had success with building out post-purchase flows in Klaviyo. Most of these flows involve an upsell of a complementary product, but some are more complex. We've had success with providing value-added content on email flows (i.e. a "How To" Video for that specific product) and then following up with an upsell email.
Our most significant growth over the past 2 years has actually been through a retail partner, Babylist. Babylist has always been a great traffic source for us and we were a little worried about cannibalization when we started wholesaling to them, but they have turned out to be an amazing partner for us.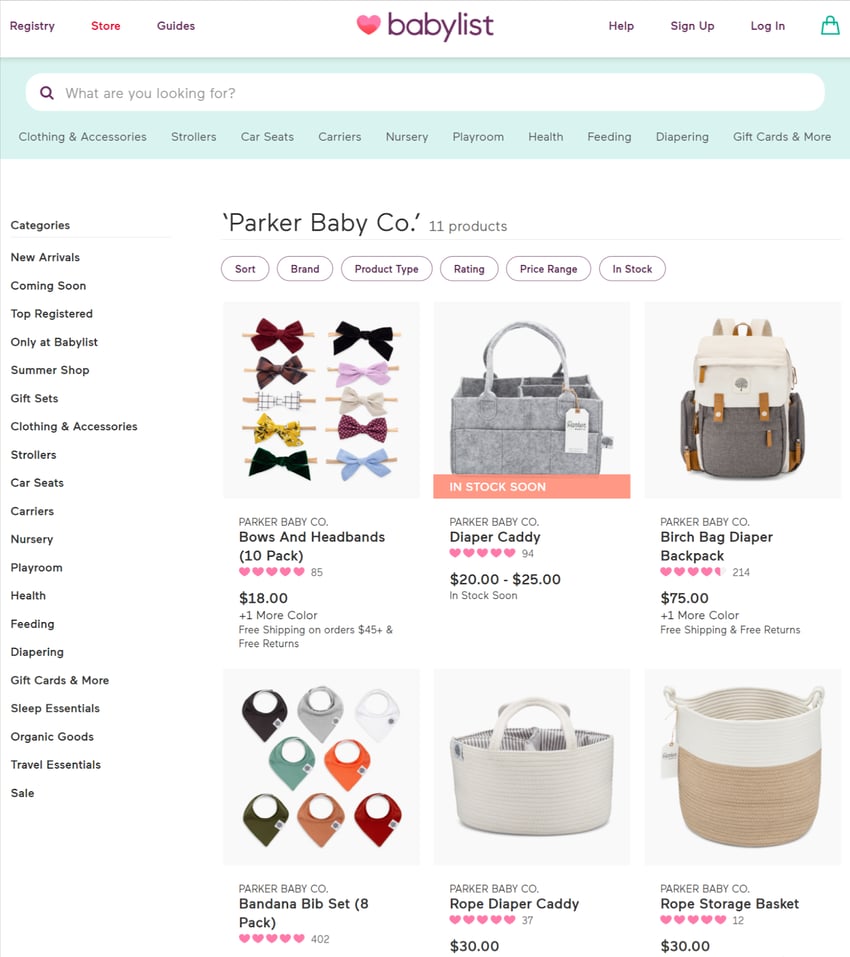 What have been your biggest lessons learned in the last year?
We're learning something new every day. I know it's cliche, but it's true. With the unexpected surge in sales due to COVID, we had to learn and grow much quicker than we anticipated. We've learned the importance of hiring amazing people. Our team has really rolled with the punches over the last 2 years. Expanding our team is a very daunting task for a lot of reasons, but one of the most difficult to overcome is that we have set the bar so high with the people we've hired to date!
Take your time to find the right people who want to grow their roles and grow your business.
As I previously mentioned, we had a falling out with our 3PL over the last year. It was a painful learning experience. Our biggest takeaway -- find ways to create redundancy in the most critical components of your business. You can do everything right on the marketing front, but if you can't get your products to your customers, your business will fail. 3 weeks of not being able to ship orders feel like an eternity, but we survived and adapted.
What's in the plans for the upcoming year, and the next 5 years?
We are still in integration mode with the recently acquired TallSlim Tees. Over the next year, we're planning on improving our inventory and supply chain situation with that brand (as well as Redwood Tall Outfitters). We're also going to launch the brand on Amazon since we have a lot of experience with Amazon FBA through Parker Baby Co.
On the Parker Baby side, we plan to continue developing key partnerships like our partnership with Babylist. We also plan on developing new products and variations to keep up with trends in the space.
Have you read any good books in the last year?
The Messy Marketplace by Brent Beshore - I read this book when we started our due diligence on TallSlim Tees. Although it is geared towards the seller, it helped me prepare for the process of acquiring a business.
Scaling Up by Verne Harnish - A friend in the eCommerce space recommended this book to me. I found a lot of the information to be very straightforward and actionable.
Advice for other entrepreneurs who might be struggling to grow their business?
1. Hire awesome people
Not everyone is cut out for a small (but growing) business. Take your time to find the right people who want to grow their roles and grow your business.
2. Don't rule outgrowth by acquisition
It's not a simple process by any means, but I believe there is a lot of opportunities, in the eCommerce space specifically, in acquiring businesses. If you already have a team and processes in place, absorbing another brand is much less painful than starting from scratch.
Are you looking to hire for certain positions right now?
Web Developer
We're looking for someone to help manage all 3 of our sites, including:
Site speed optimization
UI improvements
Build and migrate the site from Woocommerce to Shopify
Where can we go to learn more?
Parker Baby Co.
Redwood Tall Outfitters
TallSlim Tees
If you have any questions or comments, drop a comment below!
-
Kirsten and Sam, Founder of Parker Baby Co.
Want to find more ideas that make money?
Hey! 👋 I'm Pat Walls, the founder of Starter Story.
Get our 5-minute email newsletter packed with business ideas and money-making opportunities, backed by real-life case studies.