Thank you Klaviyo for sponsoring Starter Story ❤️
Turn one-time buyers into repeat customers. Try the platform loved by 265,000 brands
How We Sourced New Manufacturing Partners And Doubled Monthly Revenue [Update]
Start A Phone Case Business
This is a follow up story for Felony Case. If you're interested in reading how they got started, published over 3 years ago, check it out here.
---
Hello again! Remind us who you are and what business you started.
Hi again! Thanks for having me back. I'm Andrew, founder of Felony Case, a luxury phone case company. I started the brand back in 2012 hand-making spiked and studded iPhone cases on a couch in my living room. This year marks our 10th anniversary, a milestone I'm very proud of.
Since starting Felony Case we've sold hundreds of thousands of iPhone cases via our Shopify website, Etsy, Amazon, and top-tier retail stores worldwide.
Our flagship product is the geometric Kaleidoscope Cases and we've recently introduced new Neon Cases that are quickly becoming our new bestsellers.
Since we last spoke we've more than doubled our monthly revenue and we're continuing to have monumental growth.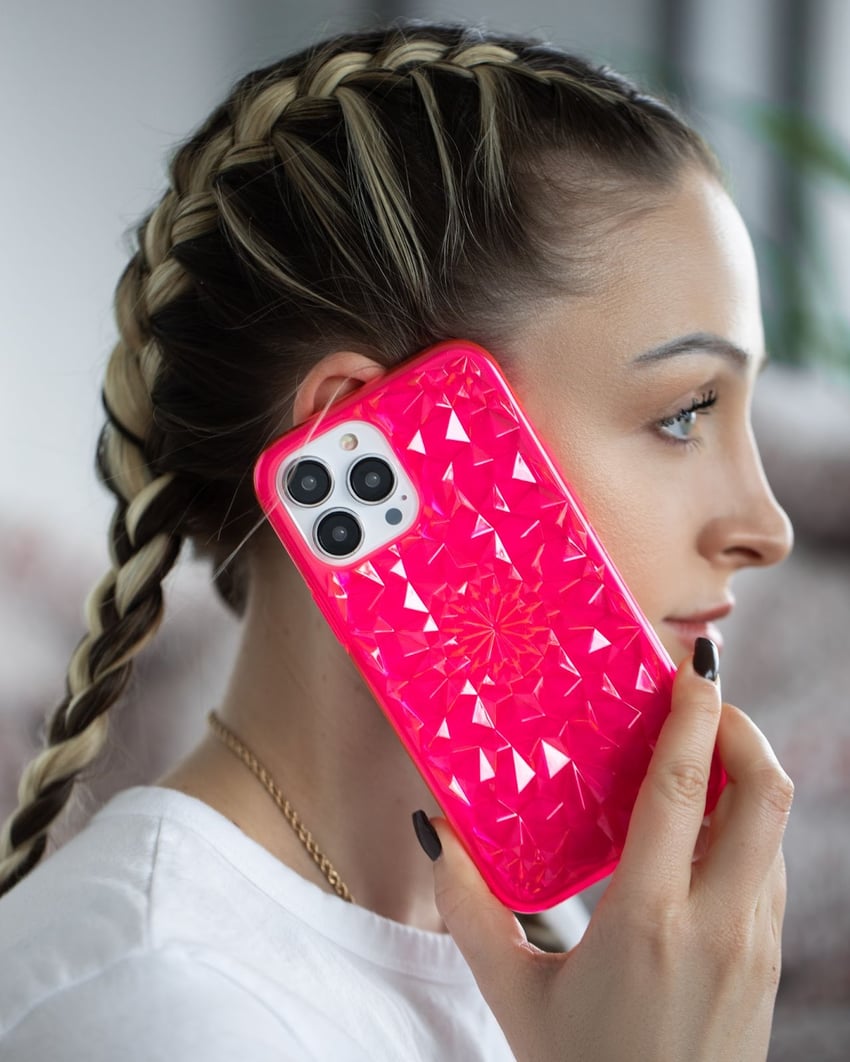 Tell us about what you've been up to! Has the business been growing?
Before COVID, wholesale made up about 70% of our business with DTC via Shopify and Etsy accounting for the rest. With stores shutting down retail orders completely dried up and I knew I had to act fast or Felony Case wasn't going to be able to weather the storm.
At the beginning of the pandemic, I was doing everything I could to bring our expenses down. I negotiated with our shipping carriers and freight forwarders and ended up getting great discounts of up to 70% of what we were previously paying due to the larger volume of shipments we're doing.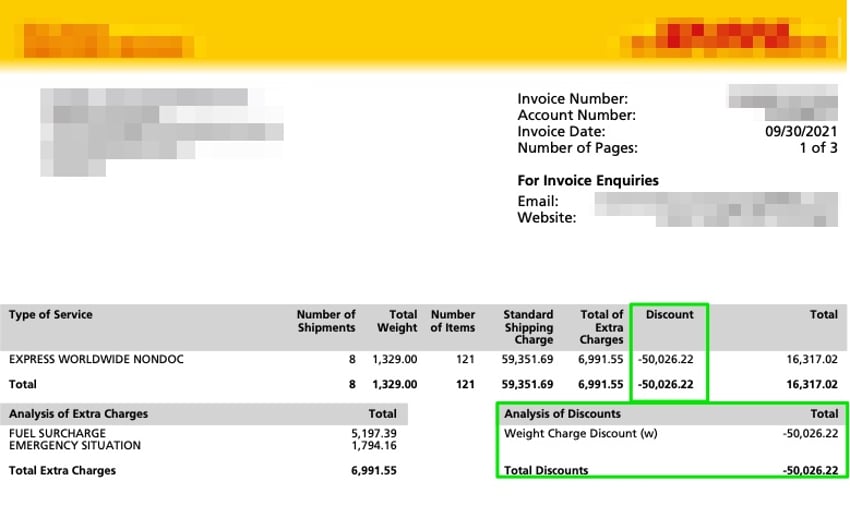 I also used this downtime in the business to source new manufacturing partners. I ended up finding a new partner facility that produces 90% of our case styles at about half the cost of what we were previously paying. This allowed me to only have to deal with one salesperson as well which cut down on the time I was spending every day dealing with overseas suppliers.
As the pandemic continued I realized that getting our expenses down was great but there was more that needed to be done. Even though DTC sales picked up in a major way (2x increase), we were feeling the effects of not having the retail orders.
We had to boost sales. I started experimenting with selling on Amazon back in 2018 but sales were fairly small and it wasn't moving the needle. I saw Amazon as more of a nuisance because it was so labor-intensive to pack up all the cases, put UPC stickers on them, and ship them into Amazon FBA warehouses. But I knew Amazon had high intent search volume and we sell one of the most competitive products on the platform, so I saw it like a beast that had to be tackled.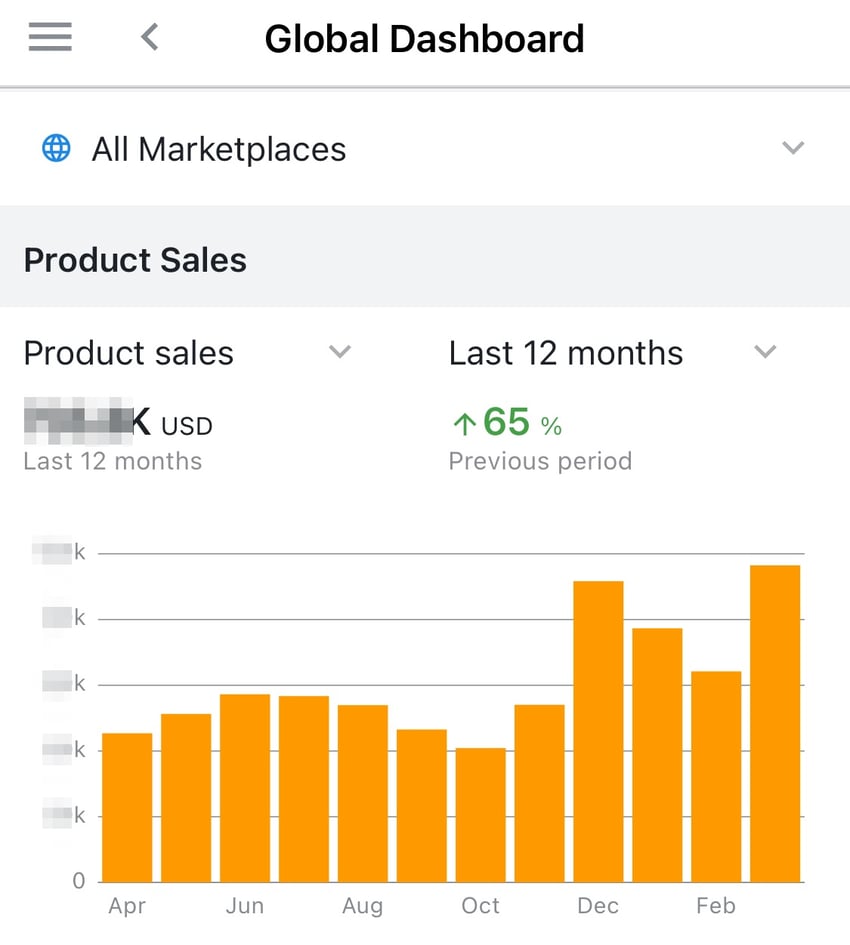 Be nimble, always be optimizing, and don't become complacent.
I started by streamlining our packaging — I ditched the cardboard box packaging that retailers required in favor of zip-tip polybags. This packaging update not only dramatically decreased the cost of packaging, but they're a smaller footprint which makes them a lot more cost-effective to ship (not to mention they're charged lower fees by Amazon because their fulfillment fees are based on product dimension).
I also had our manufacturing partner package and sticker each case on their end so we didn't have to do it when they arrived in Toronto. Now I can just grab a bulk bag of already packaged and stickered cases instead of packaging each individually. This was key in preparing us for growth on Amazon especially now that we're selling thousands of units weekly.
Be nimble, always be optimizing, and don't become complacent.
I also found a great new Pay-Per-Click (PPC) agency I'm working with that uses artificial intelligence to monitor and make automated improvements to our advertising campaigns on Amazon. We're scaling up our Amazon ad budgets weekly as their system continually lowers our ACoS (Average Cost of Sale).
I'm also working with a new VA who is an Amazon wizard. She monitors our listings to ensure they're completely optimized, opens Amazon support tickets on our behalf, applies for refunds and credits when Amazon loses our inventory and creates new shipping plans.
Amazon has grown to account for 80% of our revenue, more than making up for what we were previously doing with retailers. Plus, I don't have to constantly check in with and find new retail buyers who can be unresponsive and hard to get a hold of.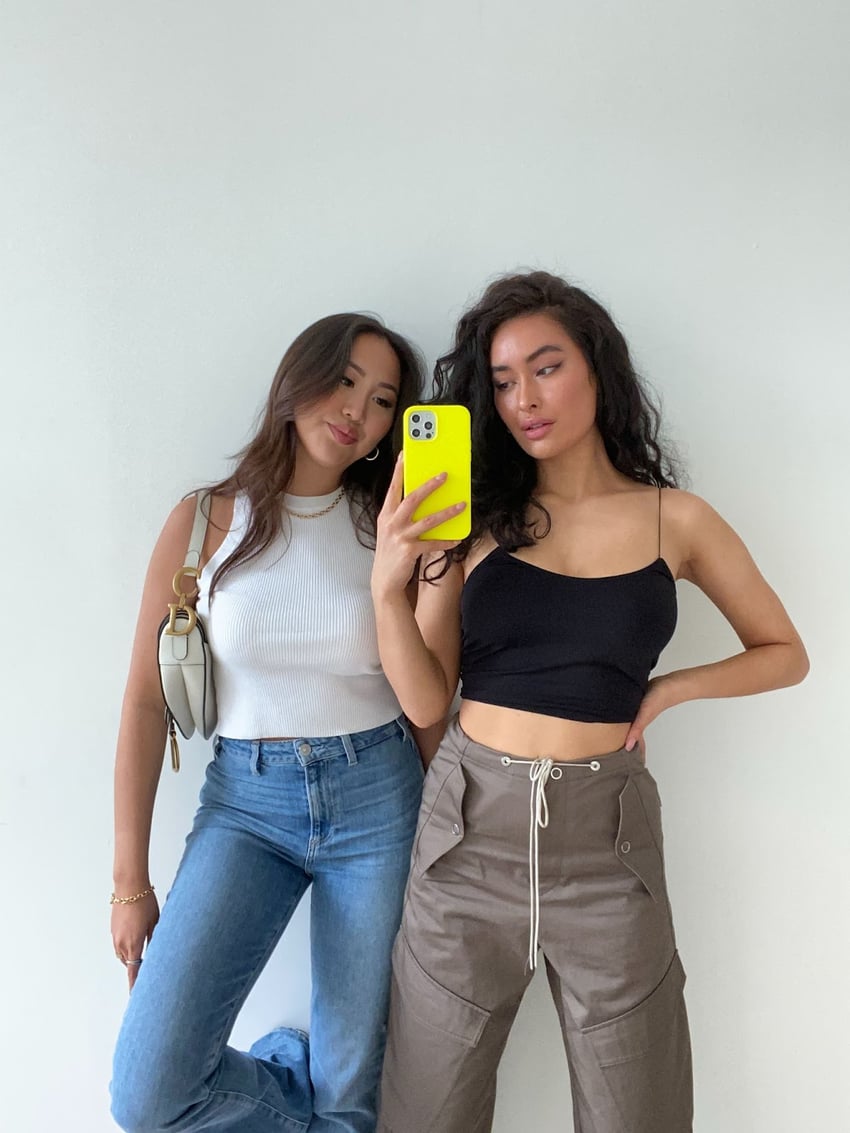 What have been your biggest lessons learned in the last year?
Be nimble, always be optimizing, and don't become complacent. The pandemic showed that things can change at the drop of a hat. If we were 100% reliant on our wholesale business Felony Case wouldn't still be here today.
I've learned to constantly have my eye out for new opportunities and while I don't recommend jumping into every new opportunity that comes along, have them in your peripheral and be ready to hop into the right ones for you and your business.
I also found releasing new styles to be a great way to increase revenue. In the past, I was hesitant to release new SKUs because our suppliers at the time required high minimum order quantities (MOQs). If they flopped or weren't popular we'd be stuck with a lot of dead inventory.

Thankfully our new supplier allows very low MOQs so I'm constantly testing new styles and colors to see what takes off. At the same time, I'm not hesitant to get rid of an SKU or a specific size of a case. For example, we found the iPhone 12 Mini cases didn't sell very well (turns out Apple had to stop manufacturing their 12 Mini devices because sales were so low for them, too).
So with the iPhone 13 release, we took a bit of a gamble and didn't produce our popular Kaleidoscope Case for the iPhone 13 Mini. It would have involved getting expensive tooling made to produce these cases and this style still comes with high MOQs.
The gamble paid off as iPhone 13 Mini sales have been low as well. Previously it just didn't feel right for us to offer a case for one size but not another size of the same generation phone but we got over that and it's helped us not have excess inventory.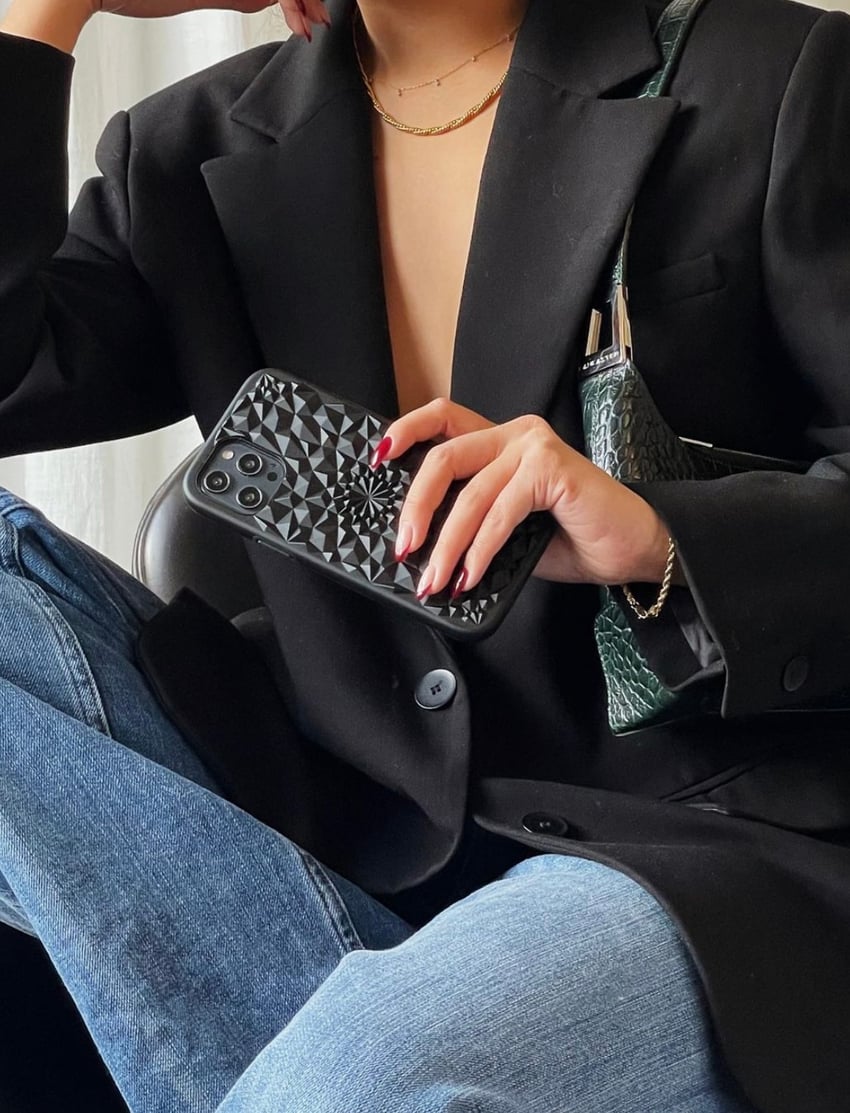 What's in the plans for the upcoming year, and the next 5 years?
We're going to continue to scale up and keep growing the business profitably. I'm planning on doing this by continuing to grow our Amazon channels through listing optimization and scaling up PPC. I'm also going to be testing and releasing new products more regularly without hesitating to kill off styles that aren't working well for us. We've seen explosive growth over the last couple of years. The beginning of the pandemic was an outlier for eCommerce brands so while I don't expect to keep doubling year over year I'm confident we're going to maintain strong growth.
Think outside the box, and look for new and different ways to grow.
I just received the new iPhone 14 dimensions earlier this week so it's time to start planning our rollout of cases when the iPhone 14 is released later this year.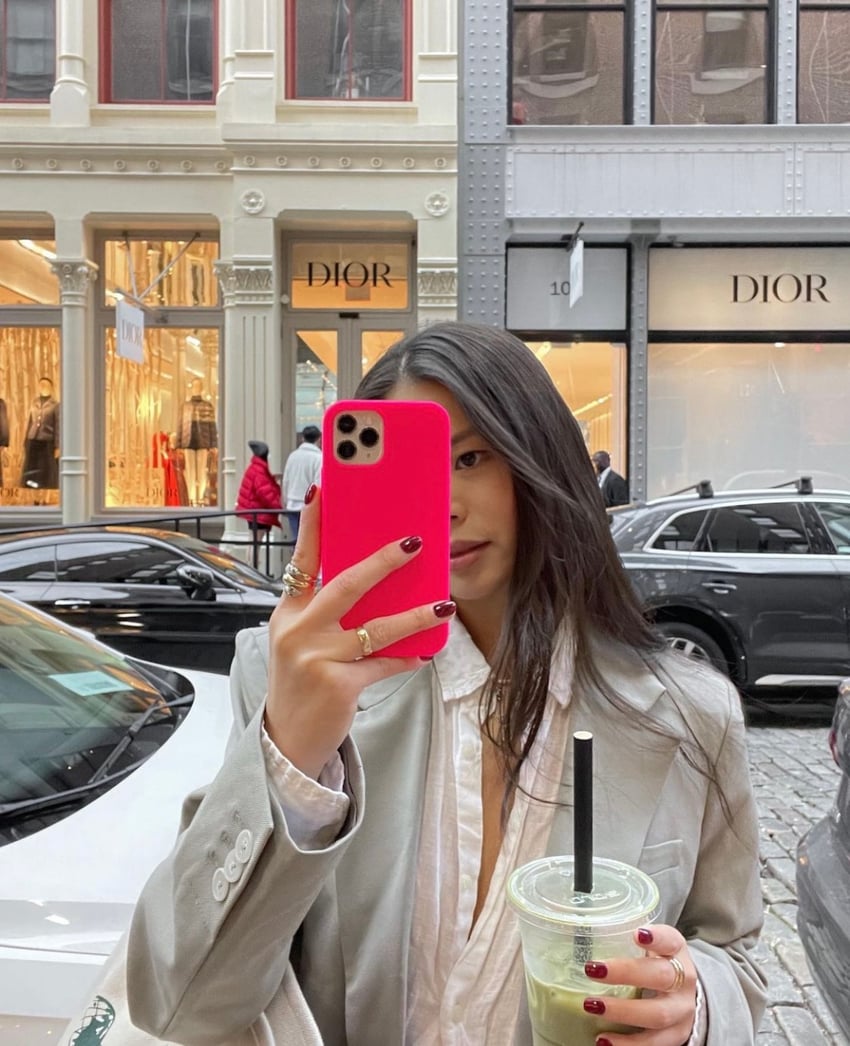 Have you read any good books in the last year?
I recently read The Mastermind about Paul Le Roux who started an online prescription drug network that was making an estimated $250 million per year. The money, power, and greed got to him and he started selling illegal drugs, guns, and military equipment. He was importing meth from North Korea and selling weapons to Iran and pirates in Somalia. It's a captivating read and while the businesses Le Roux was starting aren't something to replicate there is something to be said about the way he diversified his product offerings and was always on the lookout to expand his business ventures.
My podcast favorites are all new since we last spoke:
My First Million: I love the banter Sam and Shaan have. They have such different personalities and takes but they vibe well together.
Where It Happens with Greg Isenberg and Sahil Bloom has great guests and covers a wide variety of topics I'm interested in from Web 3 to Crypto to entrepreneurship.
The Next Generation features entrepreneurs in their 20s who are doing great things.
Advice for other entrepreneurs who might be struggling to grow their business?
Think outside the box, and look for new and different ways to grow. I used to have the mindset where I'd think "I just have to email and connect with more retail buyers and that's how the business will grow".
I'd spend hours every day researching stores that would be a great fit for Felony Case, finding and connecting with their buyers and they'd never even read the emails I sent let alone send a reply.
It was only when I started looking in other directions and putting that time and energy into growing other aspects of the business did I start to see my efforts flourish.
Are you looking to hire for certain positions right now?
Yes!
We're always looking for freelance content creators with a special focus on video (TikTok/Reel) style content right now.

I'm also looking for a Social Media Manager to manage our Instagram and TikTok channels.
If you're a fit please reach out to apply at [email protected]
Where can we go to learn more?
If you have any questions or comments, drop a comment below!
-
Andrew Moore, Founder of Felony Case
Felony Case has provided an update on their business!
About 2 years ago, we followed up with Felony Case to see how they've been doing since we published this article.
Want to start your own business?
Hey! 👋I'm Pat Walls, the founder of Starter Story.
We interview successful business owners and share the stories behind their business. By sharing these stories, we want to help you get started.
Interested in starting your own business? Join Starter Story Premium to get the greatest companion to starting and growing your business:
Connect + get advice from successful entrepreneurs
Step by step guides on how to start and grow
Exclusive and early access to the best case studies on the web
And much more!
PROMOTED
Did you know that brands using Klaviyo average a 95x ROI?
Email, SMS, and more — Klaviyo brings your marketing all together, fueling growth without burning through time and resources.
Deliver more relevant email and text messages — powered by your data. Klaviyo helps you turn one-time buyers into repeat customers with all the power of an enterprise solution and none of the complexity.
Join Brumate, Beardbrand, and the 265,000 other businesses using Klaviyo to grow their online sales.
Starter Story
Wanna see 52 business ideas you can start with less than $1,000?
Join our free weekly newsletter and get them right now.