Thank you Klaviyo for sponsoring Starter Story ❤️
Turn one-time buyers into repeat customers. Try the platform loved by 265,000 brands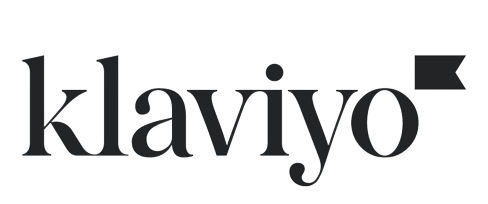 On Growing Through Collabs With Other Brands
Start A Phone Case Business
This is a follow up story for Felony Case. If you're interested in reading how they got started, published over 3 years ago, check it out here.
---
Hello again! Remind us who you are and what business you started.
I'm Andrew Moore, founder, and designer at Felony Case. At Felony Case, we aim to design iPhone cases that provide incredible protection without sacrificing aesthetics. You can check out our website www.felonycase.com, Instagram, and also shop on Amazon. I started out making hand-studded cases in my living room back in 2012.
The business has grown a lot since its humble beginnings, and Felony Case is now sold in top-tier retailers like Nordstrom, Free People, Urban Outfitters, and Indigo. I am the only full-time employee and have managed a lot of this growth by outsourcing key aspects of the operation to freelancers, assistants, and contractors.
Tell us about what you've been up to! Has the business been growing?
I'm really excited to release a collaboration we've been working on with Moose Knuckles. We designed a genuine marble case with the Moose Knuckles logo in 24k gold inset into the marble. We also designed three polycarbonate cases with printed designs on them. These cases are available now through the Moose Knuckles website.
Don't forget about the small areas, the mundane tasks, the 'boring' stuff. Sure, everyone wants to focus their efforts and energy on projects you'll see an immediate positive outcome.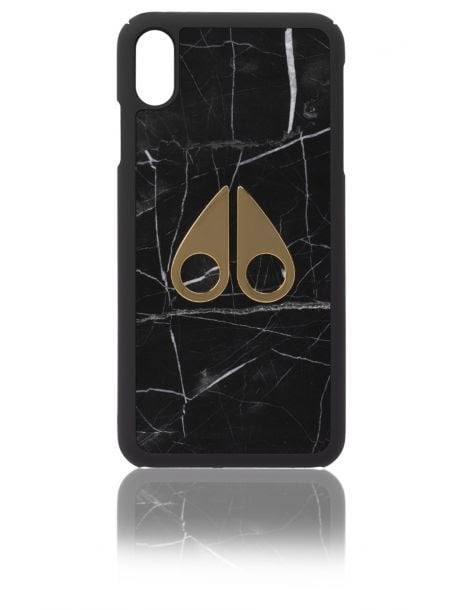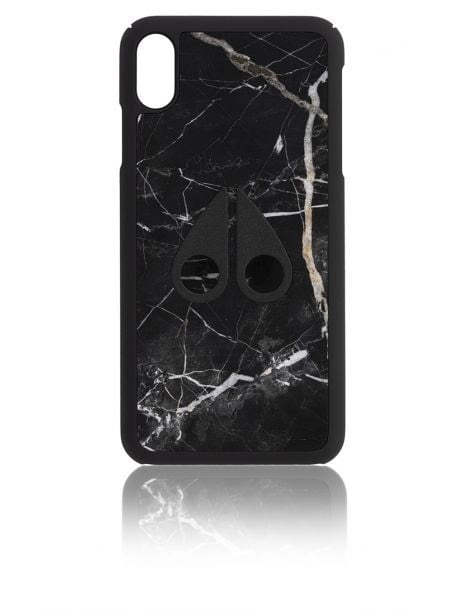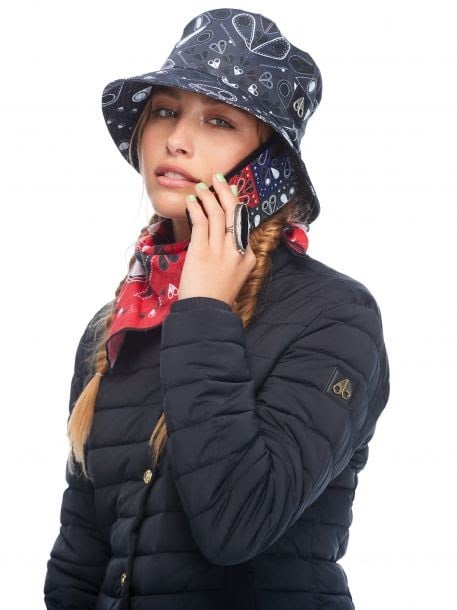 Another exciting new development is our new Neon collection that launched recently. I noticed neon starting to trend and there weren't cases available that catered to people wanting a bright neon statement case. I'll also be releasing AirPods cases as part of this Neon Collection.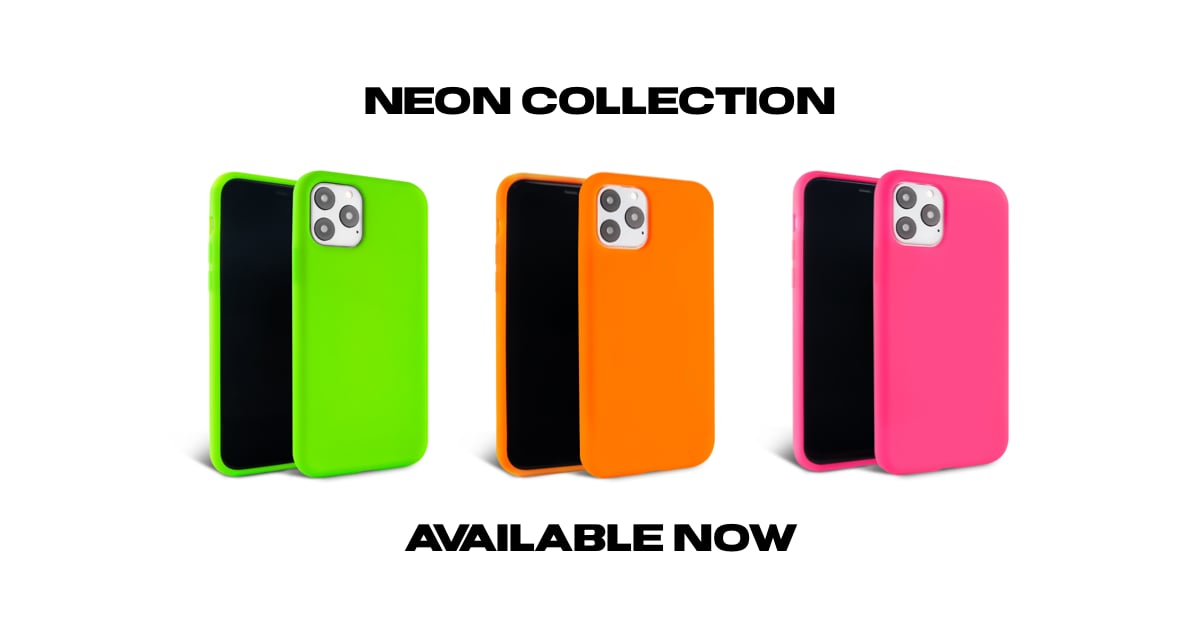 On the backend, I've been focusing a lot on small optimization tweaks. I revamped our email marketing, moving from MailChimp to Klaviyo to take advantage of their Flows feature. The automation in Klaviyo is great, they took a while to fine-tune and tweak but now that they're set up they'll continue running in the backend and I only go in to check on their performance a couple of times a month.
I also set up SMSBump which involved creating a 'VIP Texting Club' popup to capture phone numbers. We offer a discount code to people who join the club. We also capture phone numbers now directly on the checkout pages.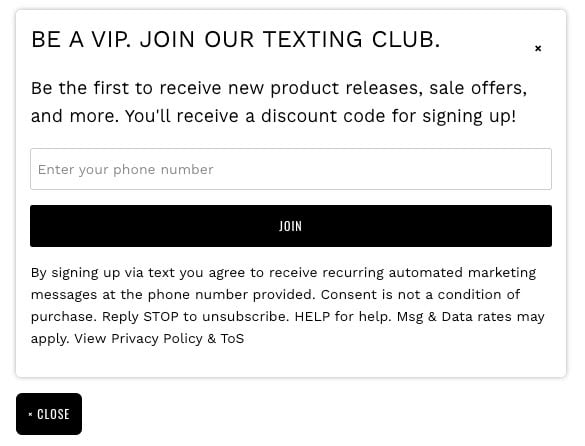 Wisp is another optimization tool I am exploring. It's an icon that lives in our top bar that lets me easily add updates, announcements, or highlight collections.

We have a bell icon and when there are new notifications a customer hasn't seen yet it shows in a red bubble. This reminded me of iPhone app notifications which everyone is familiar with. I think that familiarity will translate really well to eCommerce websites.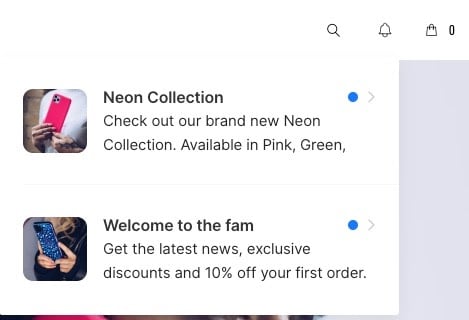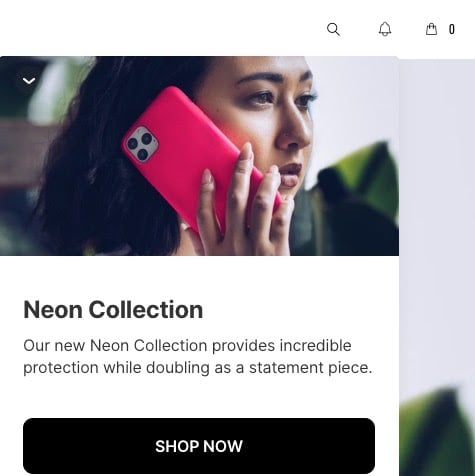 This reminds me, I need to set up a new Wisp notification regarding COVID-19 that lets website visitors know that we're still fulfilling and shipping orders out but shipments could be delayed by a couple days at the carrier level.
I've been growing Amazon as a secondary e-commerce channel (in addition to our Shopify store). I've also been working to expand our retail footprint.
I started out selling on Amazon.com and Amazon.ca in 2018 and last year I focused on expanding in the international Amazon marketplaces (Europe, Japan, and UAE). Unfortunately these marketplaces haven't performed as well as I had hoped they would so I've since doubled down and shifted to focus primarily on .com and .ca.
Sales & Traffic Growth

Page Views
Lately, I've been focused on creating and uploading "A+ Content" on our Amazon listings. These modules live in the description section of listings and it allows you to add branded text and images to tell a bigger story than the traditional bullet point text a lot of sellers use. Our Classic Tortoise case has become really popular on the site (which funnily enough, isn't a very big seller at all on our website). The listing has the right mix of strong sales, favorable reviews, and good conversion rates to bump it up in Amazon's search algorithm.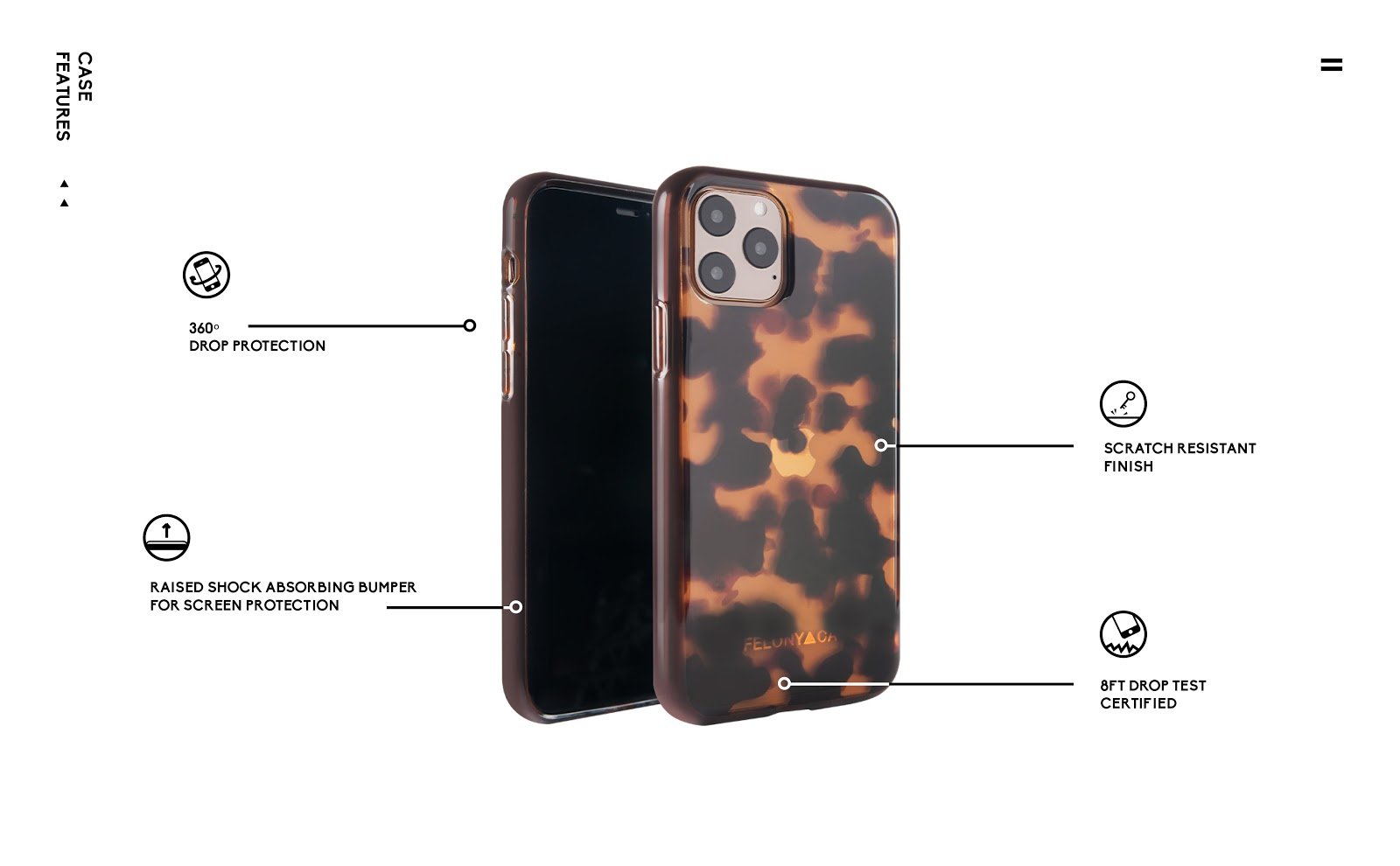 Seeing the 'Amazon Effect' inaction has been really cool to witness. I'm gearing up to introduce five new AirPods case designs in the next few weeks that I designed to sell specifically for Amazon. 'AirPods' is the 3rd most searched for phrase on Amazon so I'm hoping to capitalize on their popularity by offering some great new cases for them.
We've also been working with a great ad agency on our social ads - primarily Facebook and Instagram. They've been performing really well, we've been >200% ROAS monthly since December. We're off to a great first quarter as well, our sales are up 182% in 2020 over the same period in 2019.
What have been your biggest lessons learned in the last year?
I had an awful experience sourcing the neon cases. First off, it was extremely difficult to find a supplier who was willing to produce fluorescent colors. Unfortunately, there aren't Pantone colors to match the neon colors that I wanted so I actually had to go out and find fabrics in the neon colors to match the cases to. I sent clippings of fabric to the supplier and thankfully he was able to match them. He sent me samples, we tweaked the colors a little bit based on the first samples — I wanted the cases to be as bright as possible.
Once we had sample colors confirmed I placed an order for the minimum amount of cases I could. I always try to do this with first orders from a new supplier and the first time I'm ordering a new case style. It helps me test the product without a huge inventory commitment upfront. I also try to pay with PayPal for orders from new suppliers as they offer buyer protection in case something goes wrong with the order, they hold your payment in escrow and are able to refund it. So I ordered 2400 cases altogether (4 colors x 6 sizes), paid with PayPal, and waited — the supplier told me the order will take 20-25 days to produce.
Around the 20 day mark, I messaged the supplier to check in on how the production is going and if he's planning to ship on time. He sent me videos of the cases finishing up production and said he'd be able to ship them in time. A couple of weeks later I checked back in with him to see if he had the tracking number, I didn't hear back from him for about a week so I followed up — still no reply. I started to get worried I'd been ripped off. Thankfully after following up on WeChat, Skype, and email I finally heard back from him quite a few days later and he said he's ready to ship.
When I finally received the shipment I inspected it like I do every shipment. I noticed upon closer inspection that the cases had a lot of defects — white and black speckles throughout the neon color that didn't wipe off. It turns out about 75% of the order was defective— totally unable to sell. I got in touch with the supplier and he asked that I send proof of the defective units so I did. He said that wasn't good enough and wanted to see ALL of the defective units. He asked that I ship the cases back to China so he could see them for himself. If I did ship them back there was no guarantee he'd refund me and I'd be out of the product and my money. So I told him I wasn't going to ship them back, and he told me he wasn't going to refund me.
Thankfully I had made the purchase via PayPal so I opened a case with them to see what my options were in terms of getting refunded. Thankfully PayPal sided with me as I had video evidence of the defective items and they issued a full refund.
Now that I had color-correct samples in hand (although they were defective they were still the right colors) I could use these to sample with other manufacturers. I sent sample packages to four suppliers to sample and I picked the manufacturer who could offer a great product at a good price. I also sent photos of the defective units I received previously and the new supplier assured me they would double-check all units prior to shipping and remove defects. Thankfully everything went well with the new order from the new supplier and we were able to release the Neon collection in March.
I also didn't have a great experience expanding to some of the international Amazon marketplaces. For readers who may not be aware, each Amazon marketplace is treated as its own entity with its own inventory, listings, etc. So for each marketplace, we expand into I need to recreate >200 listings. Thankfully you can upload inventory in spreadsheets but unfortunately, Amazon always seems to run into issues listing inventory correctly. I was fed up with filing Amazon support cases to get all of these issues sorted out so I reached out to an Amazon specialist agency to assist with the listing creation and optimization. I'm not going to mention that agency's name but working with them was a waste of 5 months of time and thousands of dollars. I definitely should have asked for references before engaging their services and I recommend everyone out there to properly vet potential new partners before working together.
What's in the plans for the upcoming year, and the next 5 years?
This year is so up-in-the-air right now with the COVID-19 pandemic it's a little hard to plan some aspects of the business. Who knows when retail will return to 'normal'? Selling to retailers makes up a large portion of our overall revenue and no one is placing POs right now. Not only that but retailers are holding payments for POs we've already shipped to them which could cause cash flow issues when I need to order new cases. I'm going to continue primarily to focus on our direct channels for the time being and I've put a game plan in place for when retailers are ready to start ordering again.
I'm in talks with four of the major telecom retailers in North America who have expressed interest in carrying our cases in their stores. They generally launch new phone case brands in conjunction with the release of a new iPhone model so I'm looking forward to being on shelves later this year with the launch of the iPhone 12.
I also have some really exciting new case designs in the works that I'll likely release in conjunction with the new iPhone 12.
Have you read any good books in the last year?
I really enjoyed Ready Player 1. I've never been a fan of sci-fi books but this book was great.
I also read the Elon Musk biography which was an interesting look into the mind of someone I admire.
Besides books, I listen to a lot of podcasts. Some of my favorites are:
And a new one - Exit Strategy
Advice for other entrepreneurs who might be struggling to grow their business?
Don't forget about the small areas, the mundane tasks, the 'boring' stuff. Sure, everyone wants to focus their efforts and energy on projects you'll see an immediate positive outcome. A lot of the time though it's the little things that grow over time and don't come to fruition until months or years later.
We're living in an extremely tough time right now and no one knows how long this is going to last. Unfortunately, a lot of businesses are going to fail and it's a difficult time to start a new business and get traction when everyone has something a lot bigger on their mind. Look at your skills, what are you great at, what do you love to do, what gets you excited? Now how can those skills and passions be transferable into different and new areas?
Are you looking to hire for certain positions right now?
We're always looking to work with creatives! If you're a photographer, graphic designer, or have another skill — get in touch!
Where can we go to learn more?
If you have any questions or comments, drop a comment below!
-
Andrew Moore, Founder of Felony Case
Felony Case has provided an update on their business!
About 1 month ago, we followed up with Felony Case to see how they've been doing since we published this article.
Want to start your own business?
Hey! 👋I'm Pat Walls, the founder of Starter Story.
We interview successful business owners and share the stories behind their business. By sharing these stories, we want to help you get started.
Interested in starting your own business? Join Starter Story Premium to get the greatest companion to starting and growing your business:
Connect + get advice from successful entrepreneurs
Step by step guides on how to start and grow
Exclusive and early access to the best case studies on the web
And much more!
PROMOTED
Did you know that brands using Klaviyo average a 95x ROI?
Email, SMS, and more — Klaviyo brings your marketing all together, fueling growth without burning through time and resources.
Deliver more relevant email and text messages — powered by your data. Klaviyo helps you turn one-time buyers into repeat customers with all the power of an enterprise solution and none of the complexity.
Join Brumate, Beardbrand, and the 265,000 other businesses using Klaviyo to grow their online sales.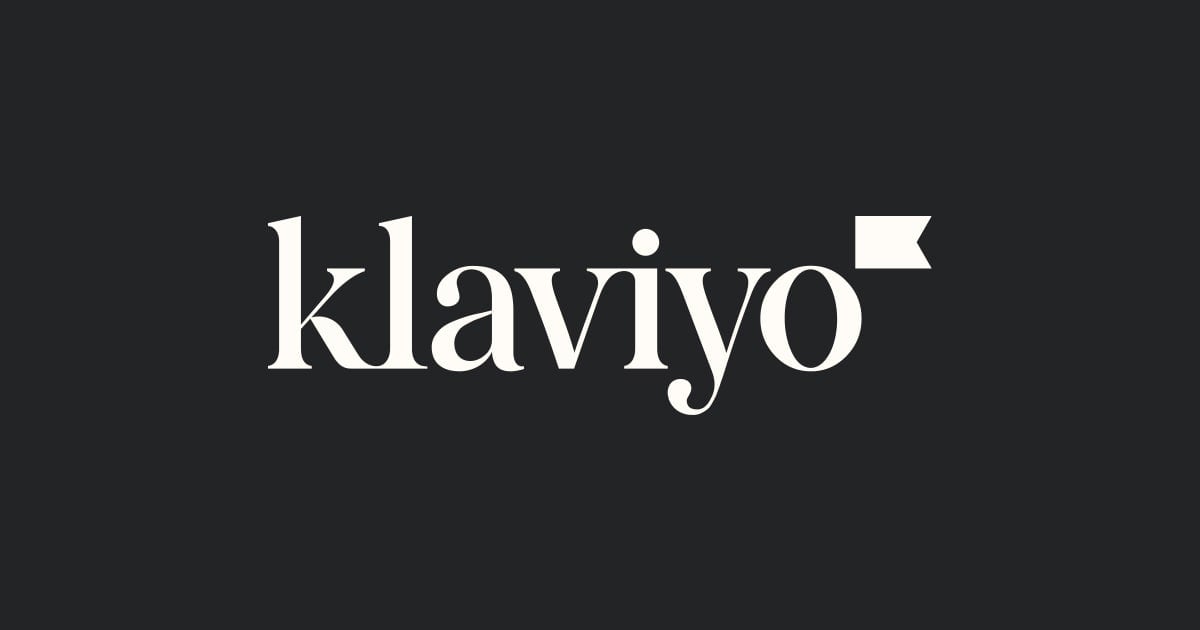 Together With Klaviyo
Companies using Klaviyo see a 95x ROI (yes, 95x)
Use Klaviyo to turn hard-earned customer data into hard-working emails and texts.
Try the platform that 265,000 brands use to grow their business.
Try it now (it's free) ➜