Thank you Klaviyo for sponsoring Starter Story ❤️
Turn one-time buyers into repeat customers. Try the platform loved by 265,000 brands
Cartology Update: How We Increased Our Prices And Grew Revenue To $360K/Year
Start An Amazon Service Agency
This is a follow up story for Cartology. If you're interested in reading how they got started, published almost 2 years ago, check it out here.
---
Hello again! Remind us who you are and what business you started.
I'm Michael Maher, the Chief Idea Officer of Cartology, a custom done-for-you agency that helps you grow your brand on Amazon and other marketplaces. Helping brands on Amazon is our bread and butter but we've expanded services to Walmart.com this year and are looking into the others out there to see where we should invest our time.
We're now averaging closer to $30k/mo in sales and have removed some of the clients who weren't willing to pay our increased prices, as our services had increased significantly. We're on track to hit our target sales this year and are poised for continued growth.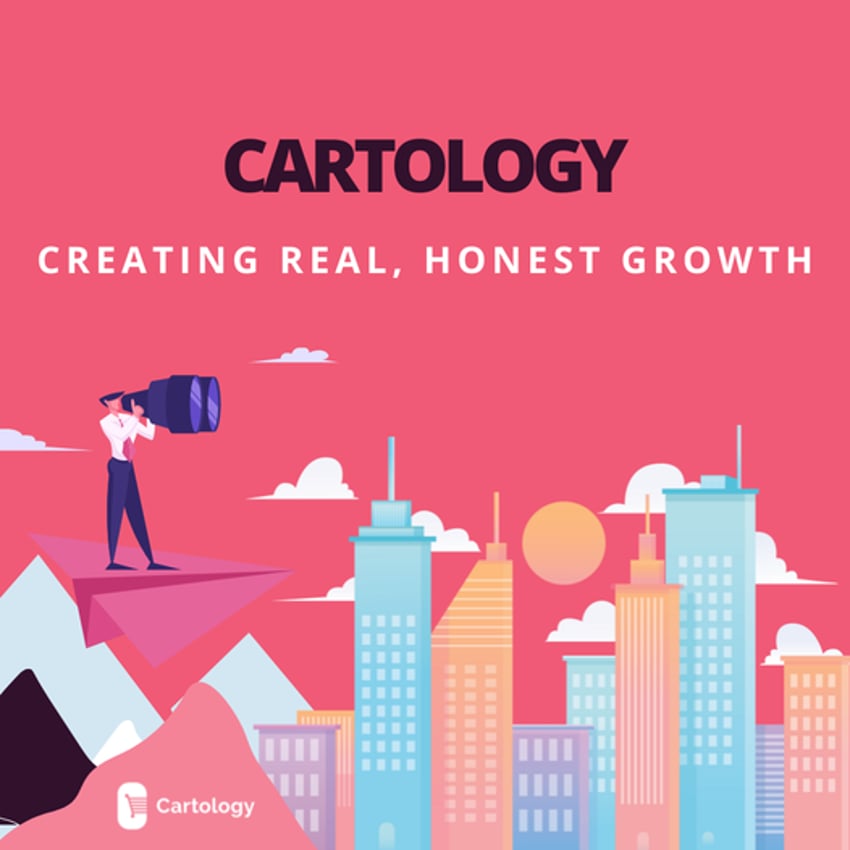 Tell us about what you've been up to! Has the business been growing?
One of the biggest changes we made is getting rid of the smaller part-time roles and bringing people on into more FT roles as that showed greater engagement with our brand and ultimately accountability. We've seen the ones that stayed on as FT step up and showcase their strength, with several working across multiple areas of the business, showing their varied skill sets.
Make sure you have a solid support system of other entrepreneurs, family, and friends, and that you take time to care for yourself.
We raised prices as the deliverables we were providing had increased but our prices no longer matched the service we were providing.
We've taken on a lot of quality business and removed any clients that weren't willing to invest in Amazon, all while increasing our revenue. We've piloted a program with a client selling on Walmart.com and are preparing to take it to the rest of our clients. We've expanded several of our brands into international Amazon sites like the UK, Singapore, Canada, and Australia. Lots of opportunities to grow them in the future.
I've launched a podcast called The Longer Game that is focused on the changes happening in retail and what that means for the future. I've already released 4 episodes and have received a positive reception. There aren't a ton of listeners yet but we're growing our presence and, of course, playing the long game.
What have been your biggest lessons learned in the last year?
When I have the intuition that something may be coming, I'm often right. And more importantly, I need to get out ahead of it. It doesn't mean I'm always correct, it has simply shown me that I need to take action quicker than I have in the past.
I learned that partnerships are difficult and my business is better run with me full at the helm. I've taken back over certain aspects of the business after someone left and it feels great. While I'm the owner and Chief Idea Officer, I'm in charge of sales & marketing, while also stepping back in as the Operation Director and I'm loving it. I need to stay close to the work.
The more I take care of myself, the better my business is. I've taken advantage of owning my own business by being flexible, spending time with my family, and investing in things outside of work, which wasn't always the case.
What's in the plans for the upcoming year, and the next 5 years?
I've got a lofty goal of $10M by 2025. Are we going to hit it? You better believe I'm going to put it all on the table to see that we do.
We will continue to expand our team and the marketplaces we service but always focused on the quality of work and the relationships with our clients. I want to put out more content and people start to recognize that Cartology is a trusted source for information on Amazon and eCommerce in general.
Have you read any good books in the last year?
The best book I've read this year is Invitation to Solitude and Silence by Ruth Haley Barton. It's pushed me to grow deeper in my relationship with God in a very different way and every area of my life has benefited from it.
Advice for other entrepreneurs who might be struggling to grow their business?
Keep at it. If you feel called to move on to something else then, by all means, move on to that thing. But if you're feeling rundown, stressed, and just wondering when things are going to play in your favor, keep at it.
That's called self-pity and that doesn't do anyone good. Make sure you have a solid support system of other entrepreneurs, family, and friends, and that you take time to care for yourself.
Oh and get some sleep. Staying up until 2 am every night and then getting up at 6 am isn't sustainable and you don't win awards for hurting yourself.
Where can we go to learn more?
If you have any questions or comments, drop a comment below!
-
Michael Maher, Founder of Cartology
Want to start your own business?
Hey! 👋I'm Pat Walls, the founder of Starter Story.
We interview successful business owners and share the stories behind their business. By sharing these stories, we want to help you get started.
Interested in starting your own business? Join Starter Story Premium to get the greatest companion to starting and growing your business:
Connect + get advice from successful entrepreneurs
Step by step guides on how to start and grow
Exclusive and early access to the best case studies on the web
And much more!
PROMOTED
Did you know that brands using Klaviyo average a 95x ROI?
Email, SMS, and more — Klaviyo brings your marketing all together, fueling growth without burning through time and resources.
Deliver more relevant email and text messages — powered by your data. Klaviyo helps you turn one-time buyers into repeat customers with all the power of an enterprise solution and none of the complexity.
Join Brumate, Beardbrand, and the 265,000 other businesses using Klaviyo to grow their online sales.
Starter Story
Wanna see 52 business ideas you can start with less than $1,000?
Join our free weekly newsletter and get them right now.