Mike Doehla
---
---
Mike Doehla is an American entrepreneur. Mike started Stronger U in 2015 and is based in Newburgh.[1]
| | |
| --- | --- |
| Company | |
| Instagram | |
Career
Early Career
No early career info added yet...
Stronger U
Mike started Stronger U in 2015. They detail the beginnings of their company in their Starter Story interview: [1]
Q: How did you get started on Stronger U?
I was working in Human Resources, and I was what I would call an underachiever. I didn't have any real passion for my work and no plan for the future. I didn't have much money, and was a little worried about what was coming.
You can say I was that guy that waited for things to happen instead of making them happen and I needed to make some changes or I'd be trapped forever.
Do things how you want. Just because others were successful in a similar business doesn't mean you need to do what they did. Being a disruptor is more fun and it makes the business your own.
I knew I wanted to do something creative that provided more of a purpose but I had no idea what that was. I think the catalyst was a friend asking me what my life goals were. I thought of everything from personal life to professional. I didn't really know what I wanted to do but I knew it was something that made a difference for people while giving me enough money to pay my modest bills. I often joke that I'm an accidental entrepreneur since I never knew I had "this" in me until I found what I truly enjoyed. I remember one of the reasons I wanted to quit my full time job was so I could have more freedom. Little did I know that freedom wouldn't because I got the entrepreneur bug shortly after quitting my job.
Fortunately, my past helped. I started by taking my interests - fitness and nutrition and tried to make it a job. I started training people part-time in my garage but it didn't quite work out as I expected...
That whole "If you build it they will come" thing isn't actually true. No one cared about my cold little garage when there were so many others to choose from. I don't blame them, either. This showed me the importance of service and experience and how you can't just depend on a good product.
Fortunately, after a year of trying to make the garage gym work, I was able to pivot to what people did need in a related field.
A nutrition solution that worked for people when nothing else did. I thought my experience, messing up a lot on my own, along with years of reading, research, and being friends with lots of smart people was enough to get the ball rolling. I started by being that guy on Facebook who talked about food and what people needed to do.
I knew everyone pretty much knew what to eat but no one was doing it. Why? Because they didn't know how and that's what I wanted to fix. Soon after, I got my first client, Syndi. She followed my advice (none of which I had any proof would work) and a few weeks later I saw her results and at that moment I thought what we were doing was going to be special.
She opened the door to many more people who wanted what I was serving. Her taking a shot on me was what made others trust my systems and what ultimately lead us to where we are today.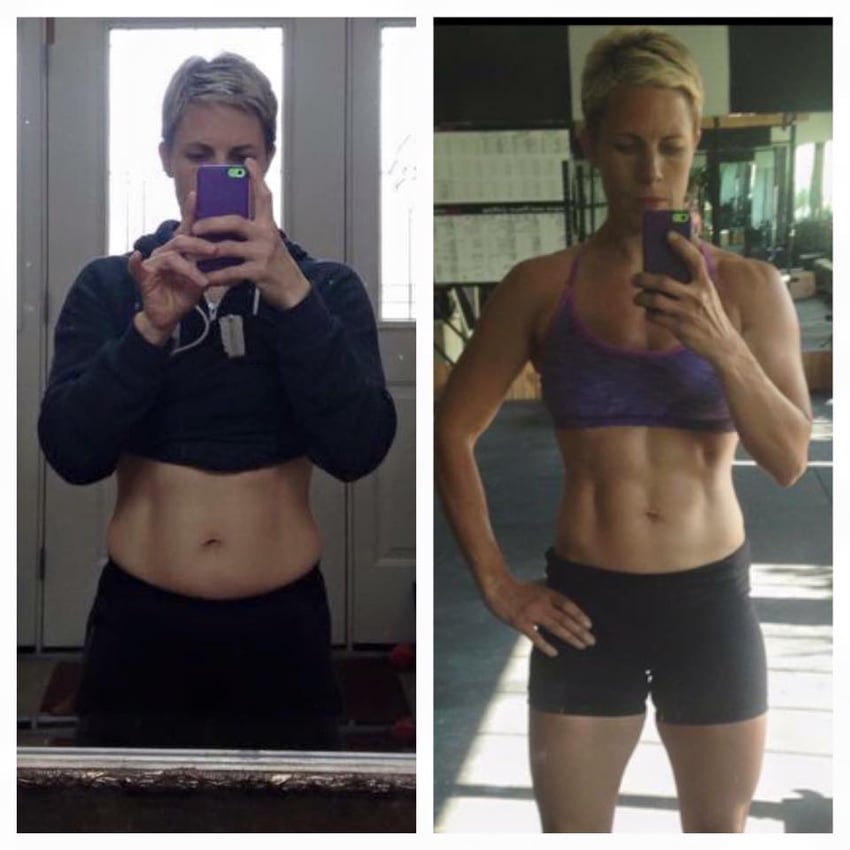 Syndi after 13 weeks
Source [1]
References
Contributors
Contributors to this article:
Pat Walls, Founder @ Starter Story
Wiki Updater