Liz Martin
---
This article is a part of our encyclopedia, and is editable by you. Edit ➜
---
Liz Martin is an American entrepreneur. Liz started Charleston Weekender in 2015 and is based in Charleston, SC.[1]
| | |
| --- | --- |
| Company | |
| Twitter | |
| Instagram | |
| Companies | |
Career
Early Career
No early career info added yet...
Charleston Weekender
Liz started Charleston Weekender in 2015. They detail the beginnings of their company in their Starter Story interview: [1]
Q: How did you get started on Charleston Weekender?
In 2015, I started making a gradual exit from my full time job as a speech-language pathologist. Like many other entrepreneurs I know, I was seeking to fill a creative void and just knew I couldn't thrive long term in a setting where I worked for someone else.
I began pursuing my options, and landed on interior decorating since it had always been an interest of mine and didn't require further schooling. I took on decorating work for friends and word of mouth clients. When I launched my website that fall, I decided to offer some home decor and hostess gift type products- my first one being Turkish towels, the perfect weekend companion. I wasn't able to just quit my job and go for it, so I reduced my hours and days as a speech therapist as my side hustle kept growing. I worked my way down to 2 days a week and then eventually justified a full exit from that job (based mostly on my Interior decorating clients & product sales at the time).
I had a knack for taking pictures, so I began marketing my products and services largely through Instagram. I started to focus my efforts on creating content featuring my products through fun and colorful lifestyle photography. Instead of posting a picture of said Turkish towel, I would create a picnic setting and photograph that.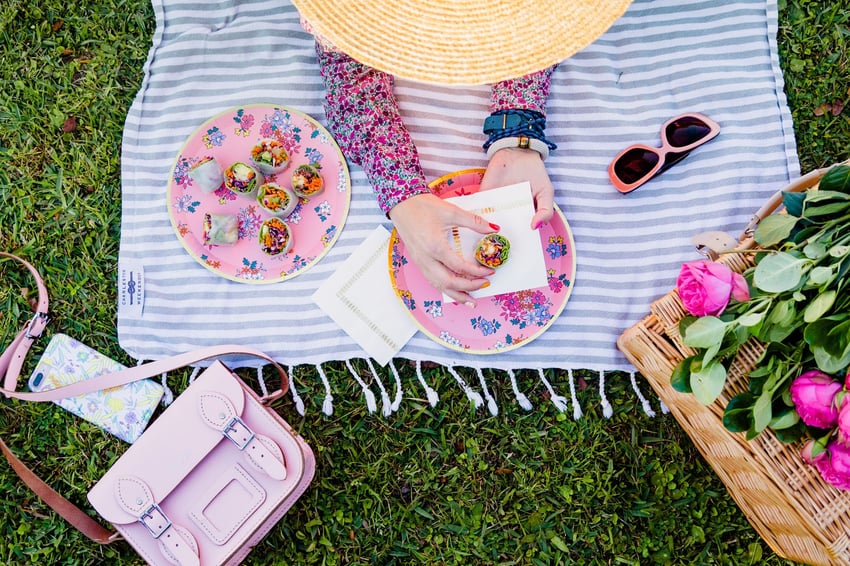 My Instagram and blog following began to grow, and before long I was being asked to promote other brand's products on my social media channels. When I was first getting started, I did a little bit of everything; an ecommerce site, Turkish towel wholesale business, work with brands on my blog, interior decorating, Instagram consultations, and I even opened a shop in 2017.
Early in 2018, I realized there was no way I was going to be able to keep up the pace of essentially running 5 businesses. I had been dabbling in a lot of different outlets to try to see what "stuck". I assessed my earnings and found that while my online sales and wholesale business were growing steadily, those were really the least profitable aspects of what I was doing. I really didn't want the stress of hiring someone, taking on extra inventory, storing and shipping more products, etc. in order to grow those parts of my business. Therefore I cut those facets out completely, and now the only thing I do with my line of Charleston Weekender products is to sell them in my own retail shop. I had already cut out the interior decorating aspect of my business by that point, but interiors remain a big part of what I share on my lifestyle blog.
The rest of my business has become largely based on social media, mostly by creating content for other brands and promoting them on my channels. I do realize that it's probably a terrible idea to have so many eggs in the unreliable basket of Instagram! However, this year I've shifted a lot of my focus off of Instagram and have been putting more effort into growing my blog readership, Pinterest traffic, and newsletter list.
I also have a monthly TV segment where brands sponsor me to share about their products and locations, so all in all I am pretty diversified as compared to most "bloggers". There also seems to be no shortage of fellow entrepreneurs who continue to want to learn my strategies for growing their own Instagram followings, so I still offer 1:1 workshops over the phone or in person to those clients. I'm working on an online course as well. For the time being, I'm going to continue to ride the wave of the popularity of Instagram while I can!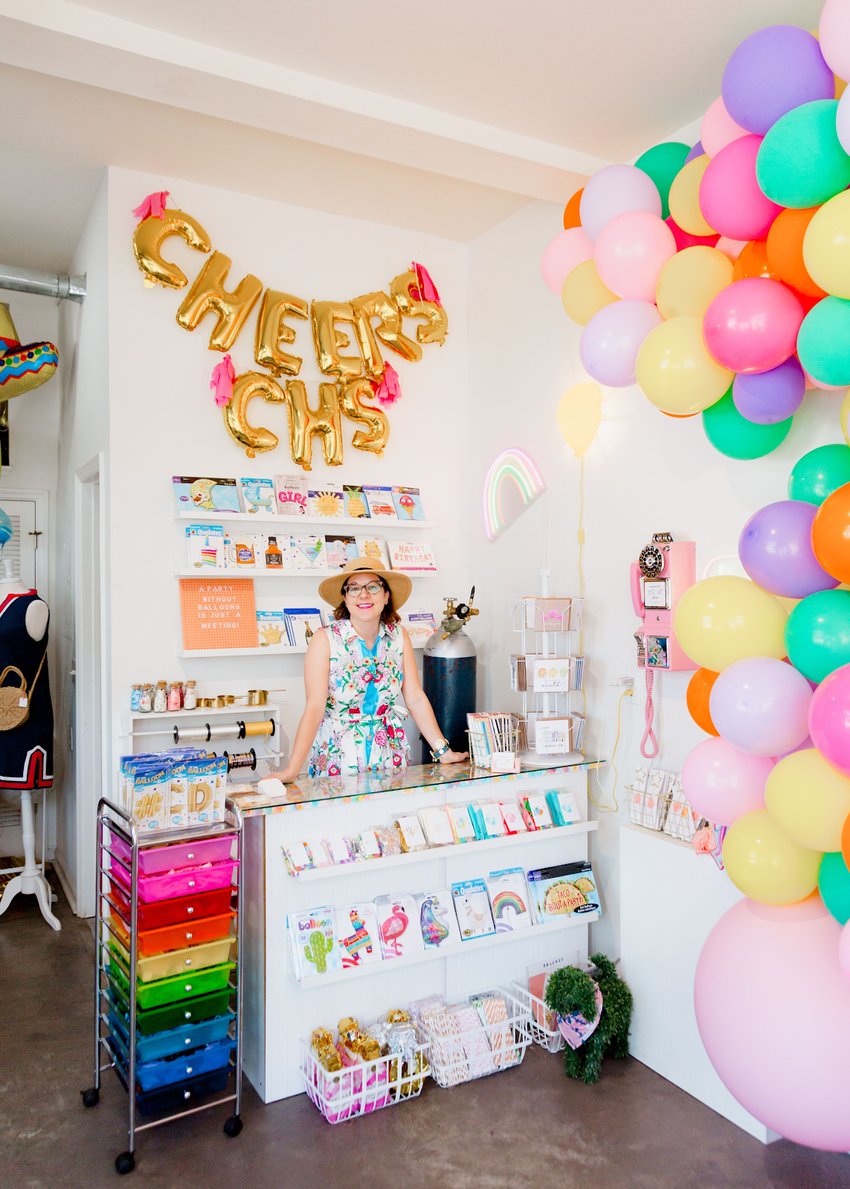 In all this craziness I did mention I have a shop, so how does that fit in? Well, this was one of those things that was just a "try it and see what happens" ventures. I wound up falling into a great business partnership with someone who wanted to try out retail but like me, didn't want to assume all of that responsibility on their own.
It was kind of the shop that found us, we just kept noticing the perfect corner store that was vacant for about 6 months and we eventually convinced our landlord to let us rent it. I had noticed my products sold so much better in person, so I wanted to stop schlepping my wares to sell them at markets and let customers instead come to me. We had the idea to rent out spaces to vendors based on the "collective" model another local store was doing, which allowed us to at least cover our expenses every month. We had a good game plan and a low risk retail situation, so we went for it! Two years later we continue to grow and recently expanded to twice our size, thanks to a couple of factors. We are in a neighborhood with almost year round traffic from airbnbs, and we are the only balloon shop on the peninsula of downtown Charleston. The tourists come for our all local goods and locals come in for balloons & party supplies. My business partner and I each carry our own products, then we take a percentage of our vendor's sales and share our balloon revenue.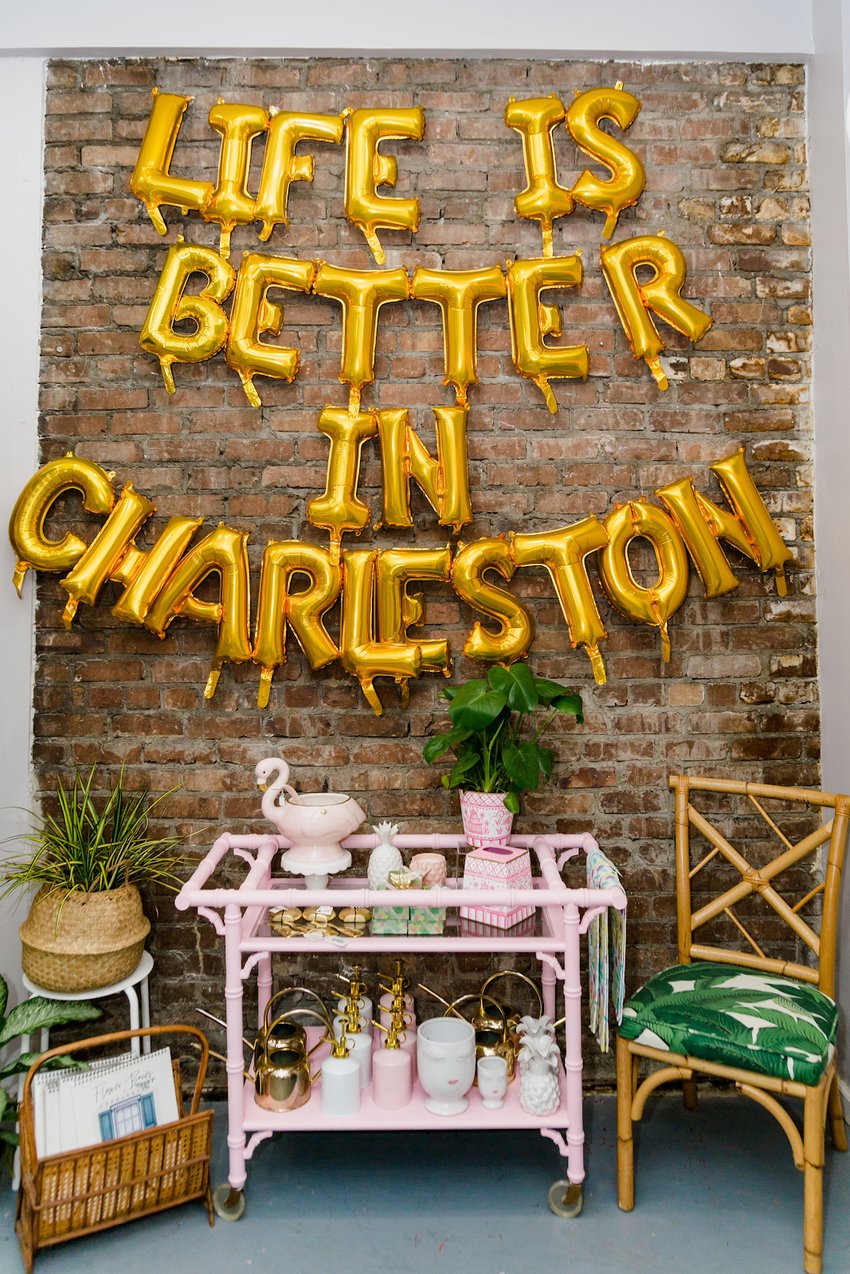 Source [1]
References
Contributors
Contributors to this article:
Pat Walls, Founder @ Starter Story
Wiki Updater