Jessica Serna
---
This article is a part of our encyclopedia, and is editable by you. Edit ➜
---
Jessica Serna is an American entrepreneur. Jessica started My Curly Adventures in 2017 and is based in Texas.[1]
| | |
| --- | --- |
| Company | |
| Twitter | |
| Instagram | |
Career
Early Career
No early career info added yet...
My Curly Adventures
Jessica started My Curly Adventures in 2017. They detail the beginnings of their company in their Starter Story interview: [1]
Q: How did you get started on My Curly Adventures?
Two years ago I was working a 9-5 and while I loved it, with limited PTO I couldn't jetset around the world.
In order to cure my wanderlust I would look for places close to home that I could visit. I would go sand surfing at Monahans, go on a safari in Glen Rose, try cuisines from around the world in Houston, and visit the wine country in Fredericksburg. I would post pictures on my social media for fun. I had also worked as a semi-professional photographer so I did have photography experience.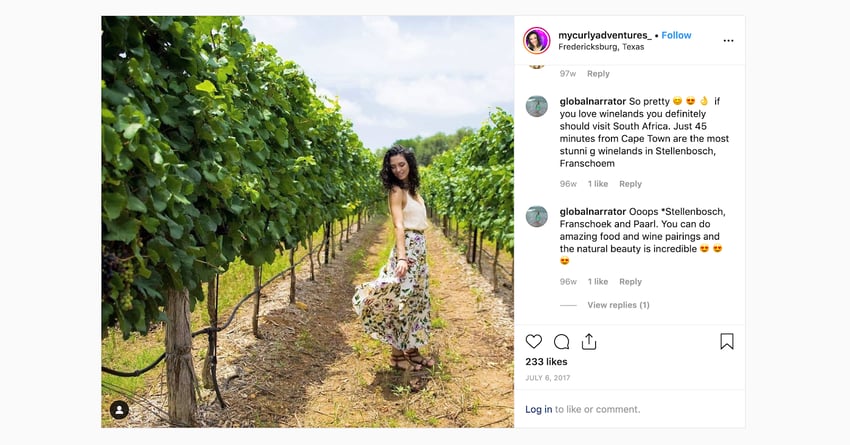 Soon I had people asking me how I was traveling so much and asking me where these places were. One day a brand reached out to me and offered to pay me to talk about their product related to travel. It was then that it clicked that I could actually make money off of doing something I was passionate about but I didn't really know where to start.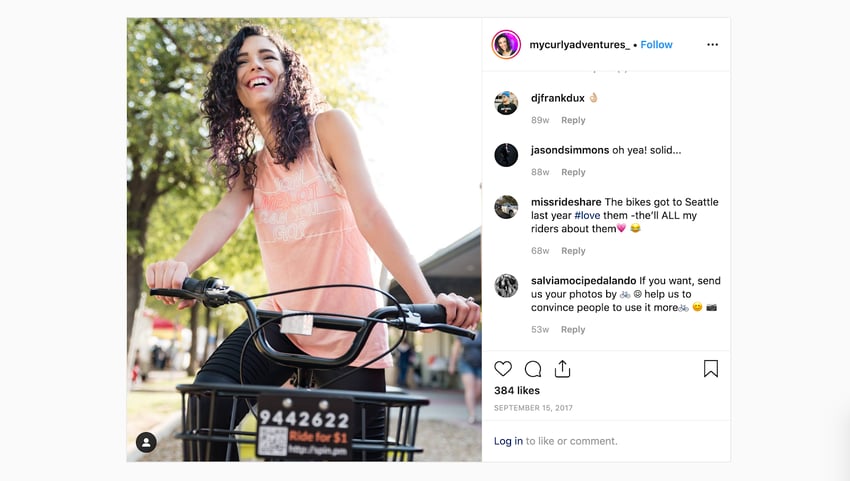 I joined a local group of bloggers who encouraged me to start a blog to document things and joined any Facebook group that had the word blogger, influencer, or travel in it. In my free time I would read anything I could about this world.
Source [1]
References
Contributors
Contributors to this article:
Pat Walls, Founder @ Starter Story
Wiki Updater