Thank you Klaviyo for sponsoring Starter Story ❤️
Turn one-time buyers into repeat customers. Try the platform loved by 265,000 brands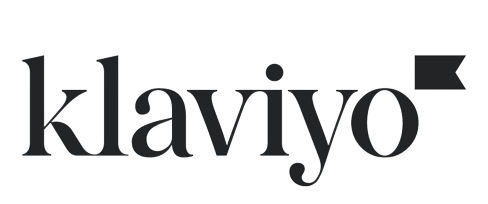 Search Engine Marketing (SEM): What Is It & How To Create A Great Campaign
•
Updated: July 1st, 2022
Search Engine Marketing (SEM): What Is It & How To Create A Great Campaign
This article is a part of our encyclopedia, and is editable by you. Edit ➜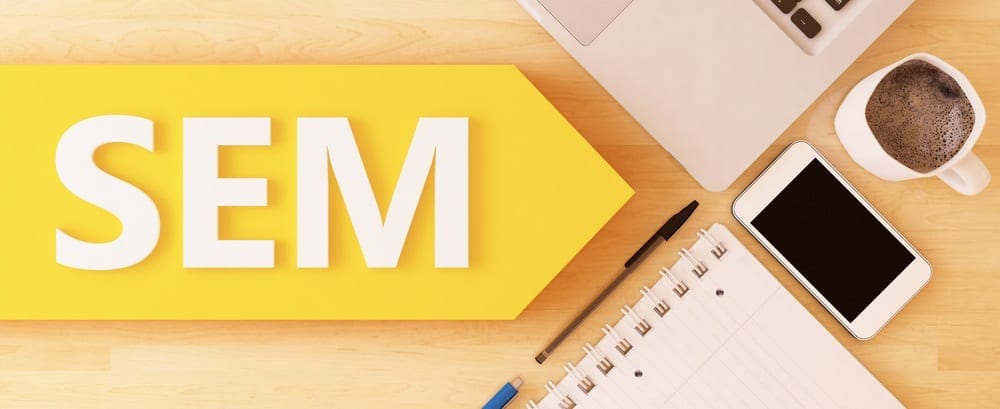 Topic
Social Media - (Paid)
Cost Details
On average, SMBs spend $9K to $10K per month on SEM, which includes ad spend and management costs
What Is Search Engine Marketing (SEM)?
Search Engine Marketing (SEM) refers to an advertising strategy that generates ads in search engines to position brands among the top results.
Unlike SEO, SEM strategy works through paying for keywords so that your content appears in the top position in search.
SEM can be effective in driving traffic to your website and improving conversion rates.
Search Engine Marketing Key Takeaways
Search Engine Marketing, when used effectively can increase sales and promote brand awareness.

Target your ads carefully and be sure to budget for your campaign
Make sure your SEM message correlates with your landing page. Otherwise, you may confuse potential customers.
Understanding How SEM Campaigns Work
Search Engine Marketing uses paid advertisements that appear on the search engine results page. Advertisers bid on keywords that searchers use on search engines when looking for products, services, or general information about a topic of interest.
SEM, popularly known as Pay-Per-Click (PPC) campaigns, is different from Search Engine Optimization (SEO). SEM campaign ads come in a variety of formats. The ads can be text-based, visual-based, or even product-based advertisements.
Search engine marketing offers the advertiser the opportunity to put their advertisements in front of motivated customers who search for products and ready to purchase.
The top benefits of running SEM campaigns are:
Increased search engine visibility which is ideal for lead generation
Higher chances to convert visitors to customers through better targeting techniques
Increased brand visibility leading to brand awareness and growth
Intent-based marketing creating the potential to attract prospects and drive them towards your sales funnel
SEM campaigns are measurable and easy to monitor
Real-world Examples of Awesome SEM Campaigns
1. Lords & Labradors
Lords & Labradors is UK's leading eCommerce site for luxury pet products. Founded in 2013, Lords & Labradors, the company today has branches in 17 countries including the USA and Australia.

Lords & Labradors noticed the demand for high-quality puppy products and kits and engaged Click Consuilt, in a bid to increase visibility and sales through their website.
Because of dedicating their efforts to SEM, Lords & Labradors has seen the following results:
Increased revenue by up to 36.2%
Increase subscribers by 37.1%
Organic sessions increased by 35%
2. Payoneer
Payoneer is one of the largest online payment service companies in the world. The company's objective was to introduce new services to users and increase registrations.
After a successful SEM campaign, Payoneer saw increased client growth, with the average monthly growth at a whopping 4751%.
How To Create Winning SEM Campaigns
Research your target market in-depth
Identify and use advanced targeting options
Create an ad campaign with related yet different ad groups
Experience with different ad versions to see how changes impact ads performance
Leverage ad extensions to improve the performance of your SEM campaigns
Create a stunning landing page for your users
You can create and manage SEM campaigns using different tools. Examples of tools for SEM campaigns include:
Google Adwords
Advertisers pay to display brief advertising copy, product listings, and video content within the Google ad network.
Businesses using Google Adwords:
440 successful businesses are using Google Adwords ➜
Entrepreneurs may lack enough time to learn and understand how these tools work. If that is your current position, the easiest approach for starting an SEM campaign is to hire experienced freelancers to run and manage your SEM Campaigns. You will find reliable freelancers on platforms like:
Upwork
The largest freelancing website, where businesses connect with talented freelancers.
Businesses using Upwork:
303 successful businesses are using Upwork ➜
guru
Makes it simpler to hire freelancers online from over 3 million professionals and get freelance jobs from thousands of projects posted on its freelancing.
Businesses using guru:
3 successful businesses are using guru ➜
Contributors
Contributors to this article:
Pat Walls, Founder @ Starter Story
Samantha Walls, Head Of Content @ Starter Story
David Gitonga, Writer @ Starter Story
Discover the best strategies of successful business owners
Join our newsletter and receive our handcrafted recap with the best insights shared by founders in Starter Story each week.
Useful, convenient, and free:
PROMOTED
Did you know that brands using Klaviyo average a 95x ROI?
Email, SMS, and more — Klaviyo brings your marketing all together, fueling growth without burning through time and resources.
Deliver more relevant email and text messages — powered by your data. Klaviyo helps you turn one-time buyers into repeat customers with all the power of an enterprise solution and none of the complexity.
Join Brumate, Beardbrand, and the 265,000 other businesses using Klaviyo to grow their online sales.
Starter Story
Wanna see 52 business ideas you can start with less than $1,000?
Join our free weekly newsletter and get them right now.