105 Empowering Quotes To Get Your Sales Team Fired Up (2021)
•
Updated: May 13th, 2021
Get 5 free tips from successful founders every week, directly in your inbox.
105 Empowering Quotes To Get Your Sales Team Fired Up (2021)
Thank you Klaviyo for sponsoring Starter Story ❤️
Want to grow your business? Join the 50,000 businesses using
As a salesperson, your day can be filled with a constant amount of "no's", unanswered calls and sometimes even hostile customers.
It takes quite a bit of motivation, encouragement, and drive to power through the hard times and make a sale that makes everything feel worth it.
We put together a list of 105+ inspirational sales quotes to empower you.
Here they are:
Inspirational Quotes
"If it scares you, it might be a good thing to try." – Seth Godin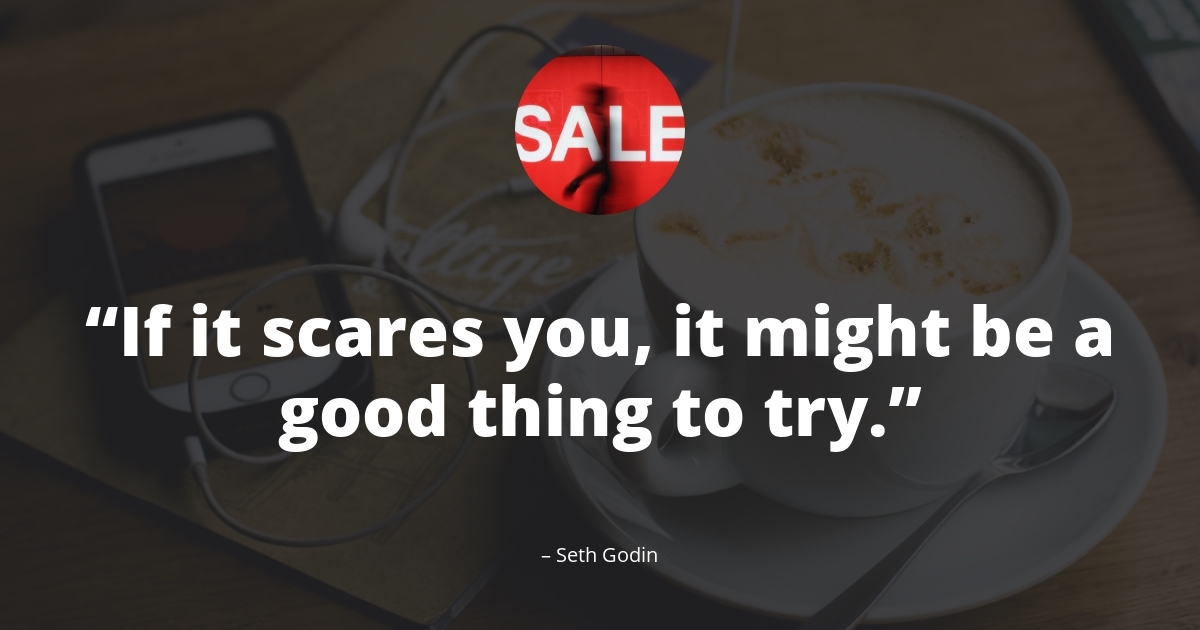 It's not about having the right opportunities. It's about handling the opportunities right." – Mark Hunter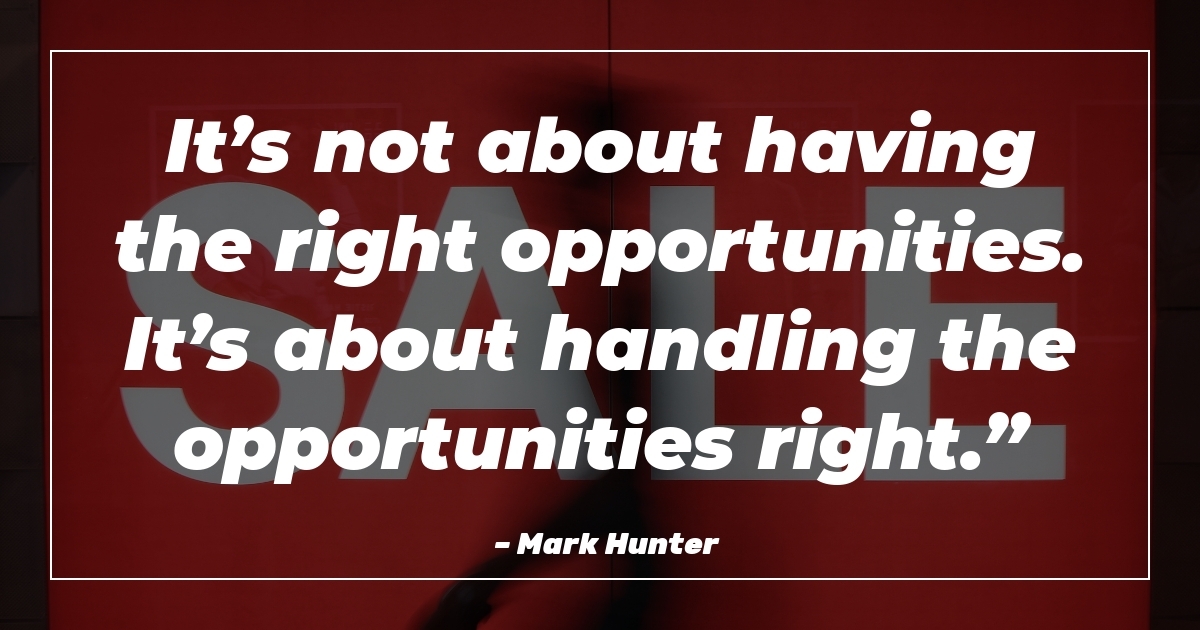 "Don't find customers for your products, find products for your customers." – Seth Godin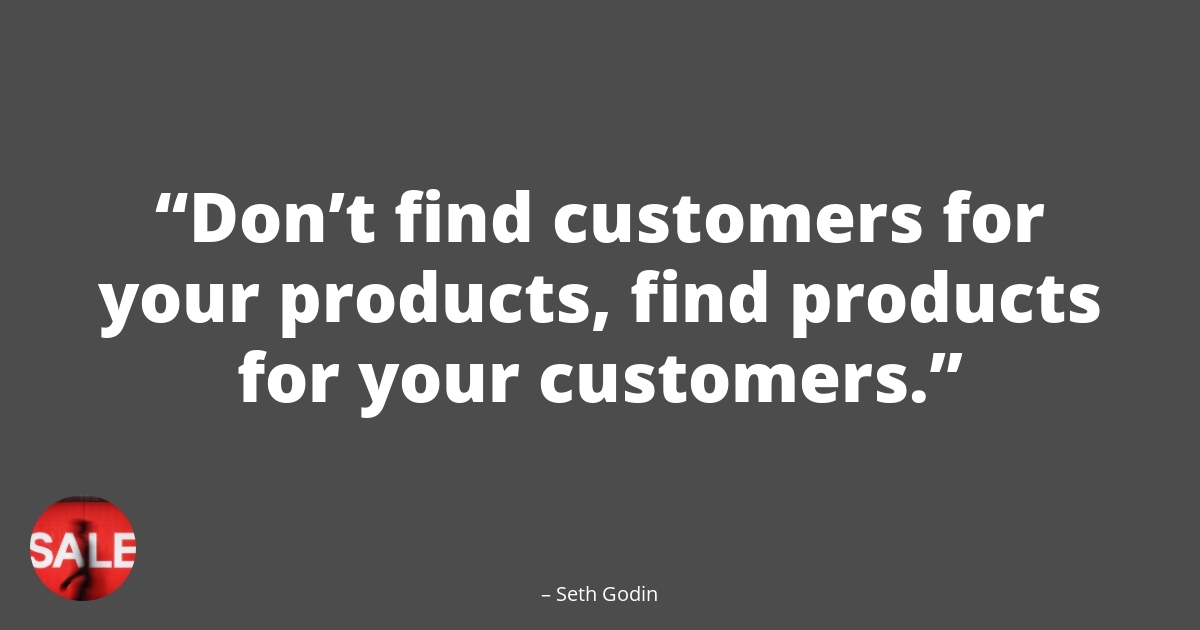 "Don't watch the clock; do what it does. Keep going." – Sam Levenson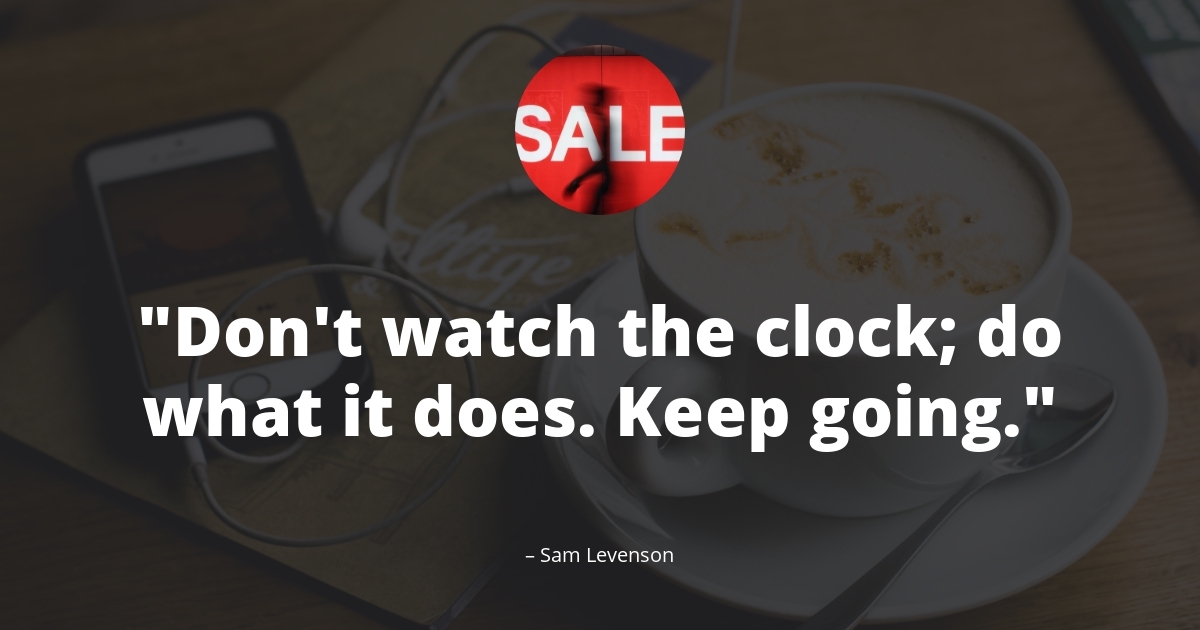 "Establishing trust is better than any sales technique." – Mike Puglia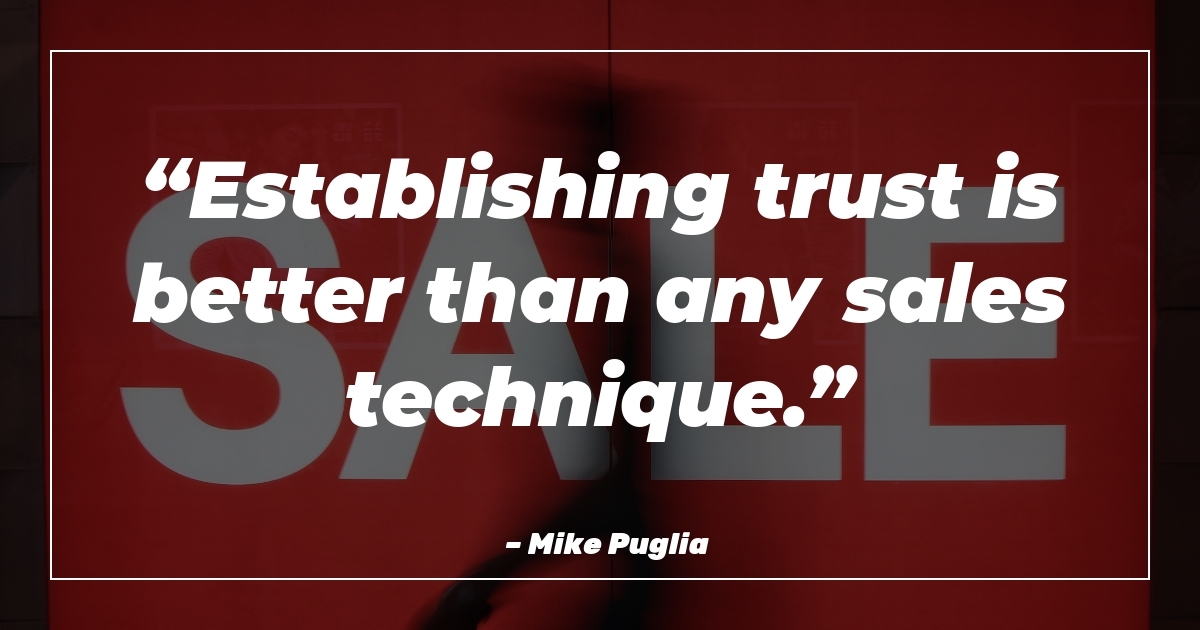 "The way to get started is to quit talking and begin doing." -Walt Disney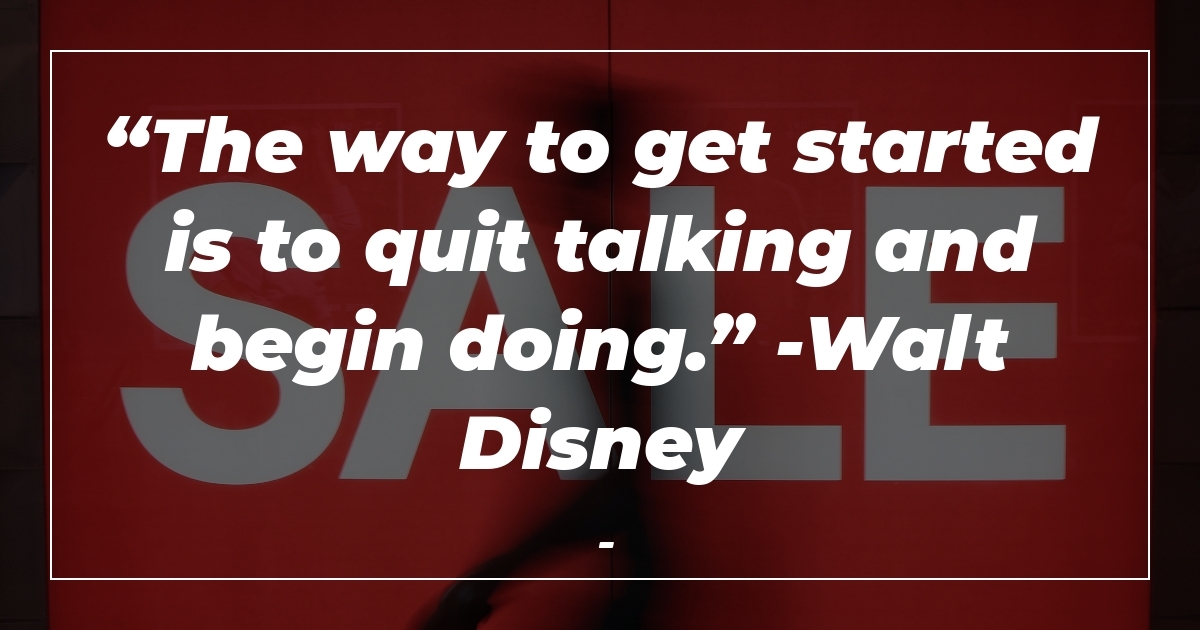 "Don't let what you cannot do interfere with what you can do." -John R. Wooden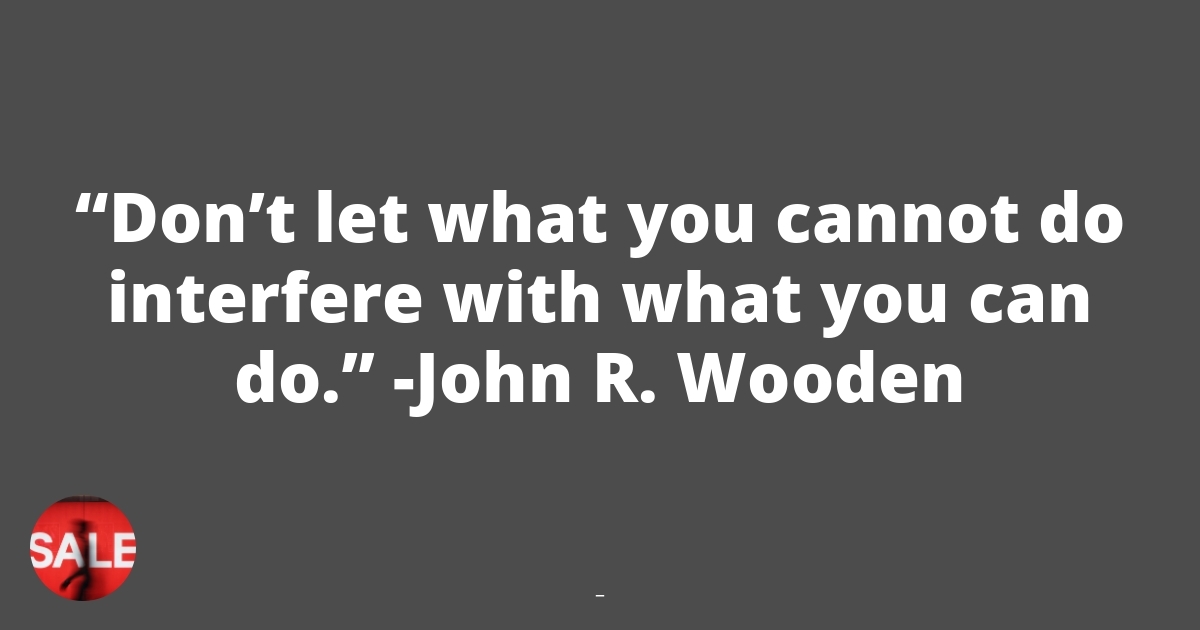 "The best salespeople wonder what it would be like to be in the other person's shoes. They know they can't play that game unless they continually strive to train themselves in how we as human beings communicate." – Bob Phibbs
"If you're not making mistakes, then you're not doing anything." – John Wooden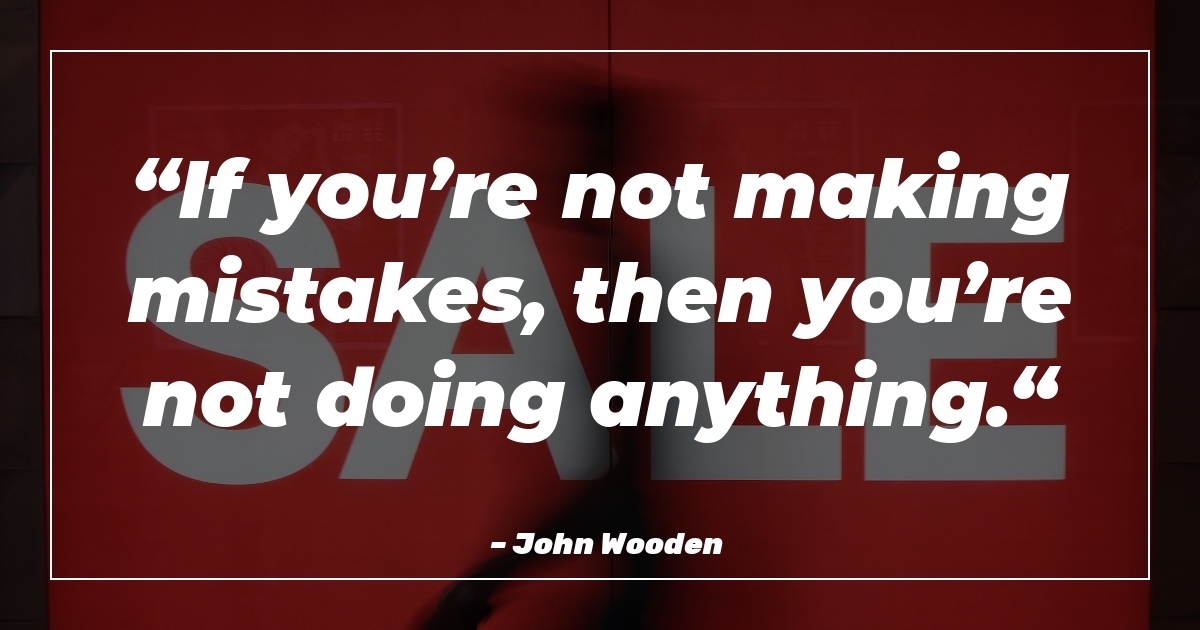 "Prospecting – find the man with the problem." – Ben Friedman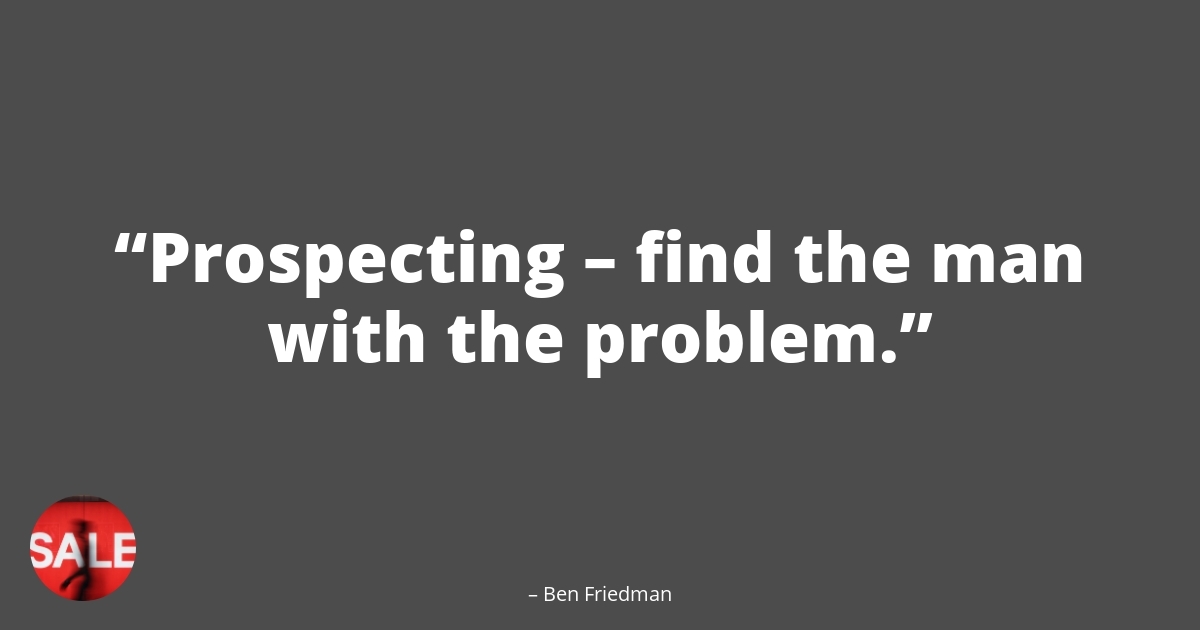 "If you don't believe in what you're selling, neither will your prospect." – Frank Bettger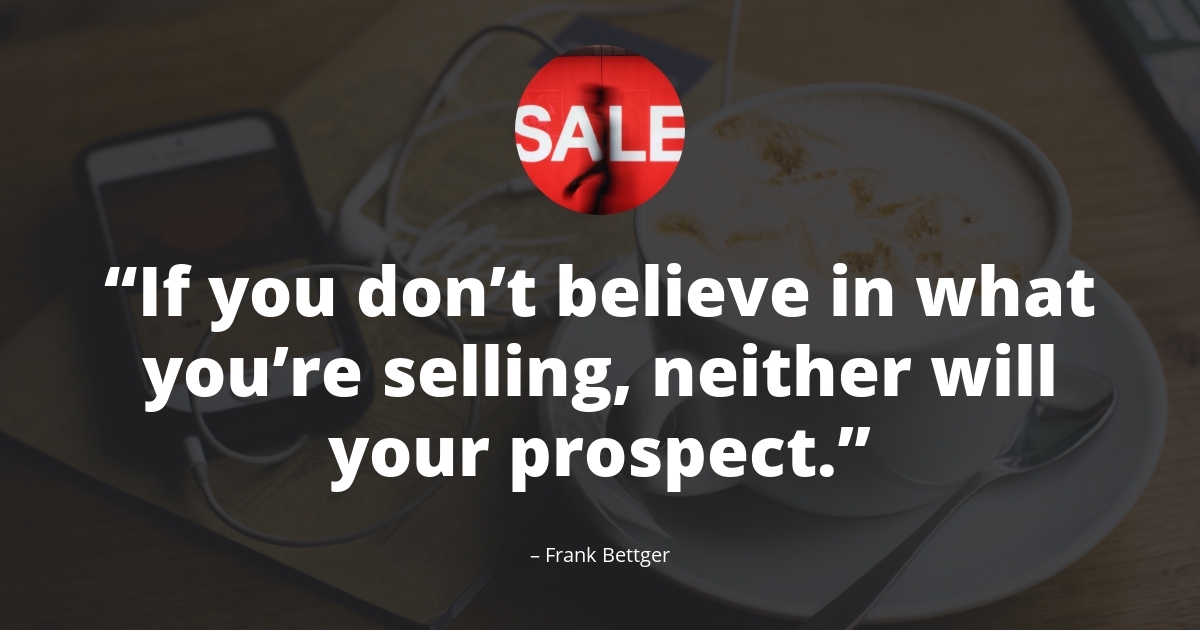 "It is not your customer's job to remember you. It is your obligation and responsibility to make sure they don't have the chance to forget you." – Patricia Fripp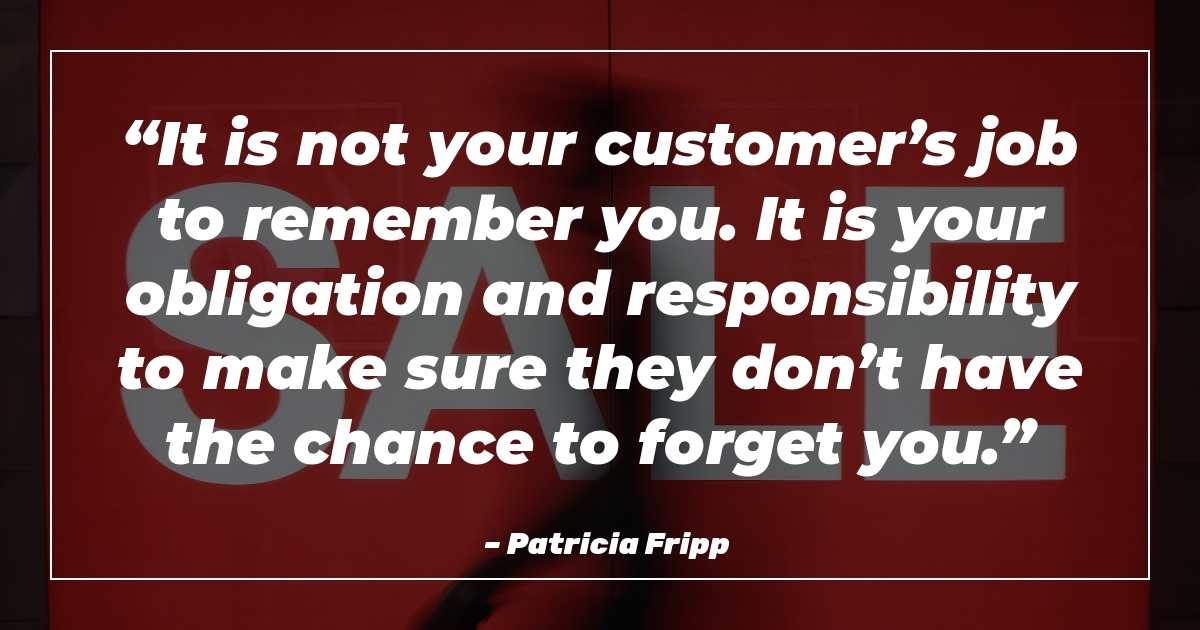 "How you sell matters. What your process is matters. But how your customers feel when they engage with you matters more." – Tiffani Bova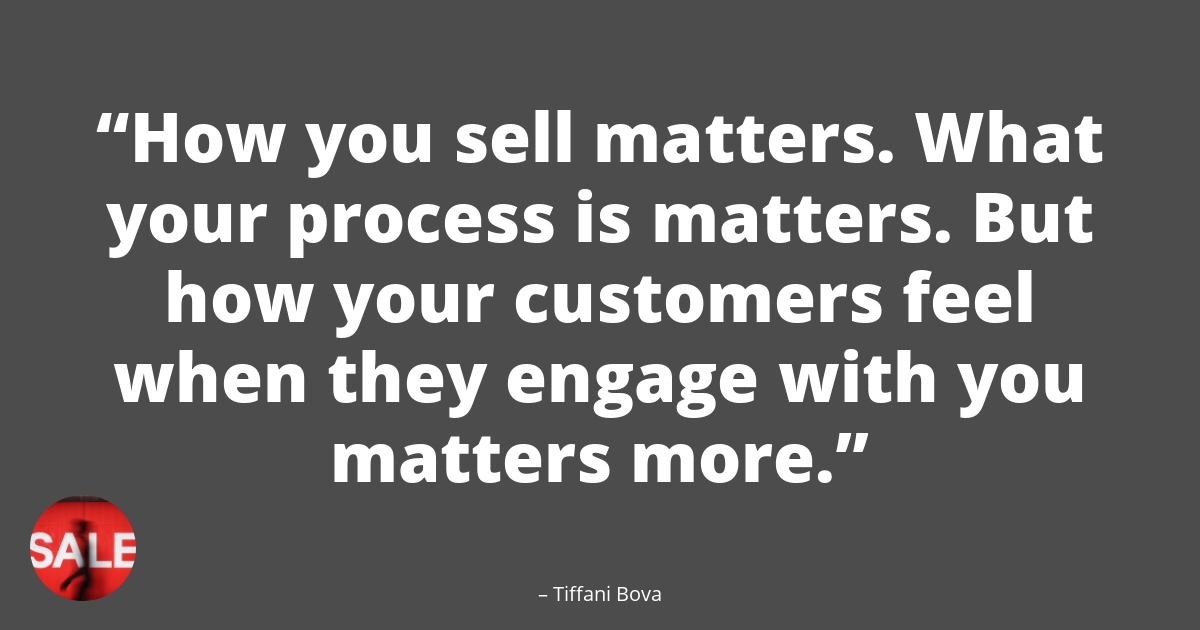 "Buyers do business with you, not with your company and not with your technology." – Joanne Black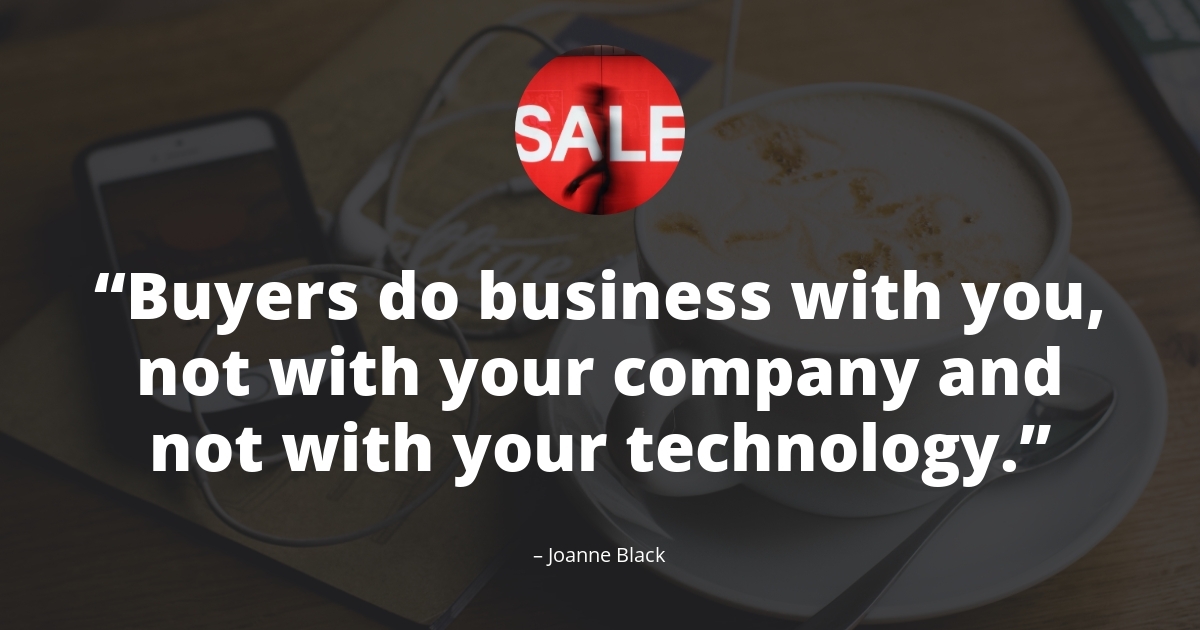 "Success seems to be connected with action. Successful people keep moving. They make mistakes but they don't quit." – Conrad Hilton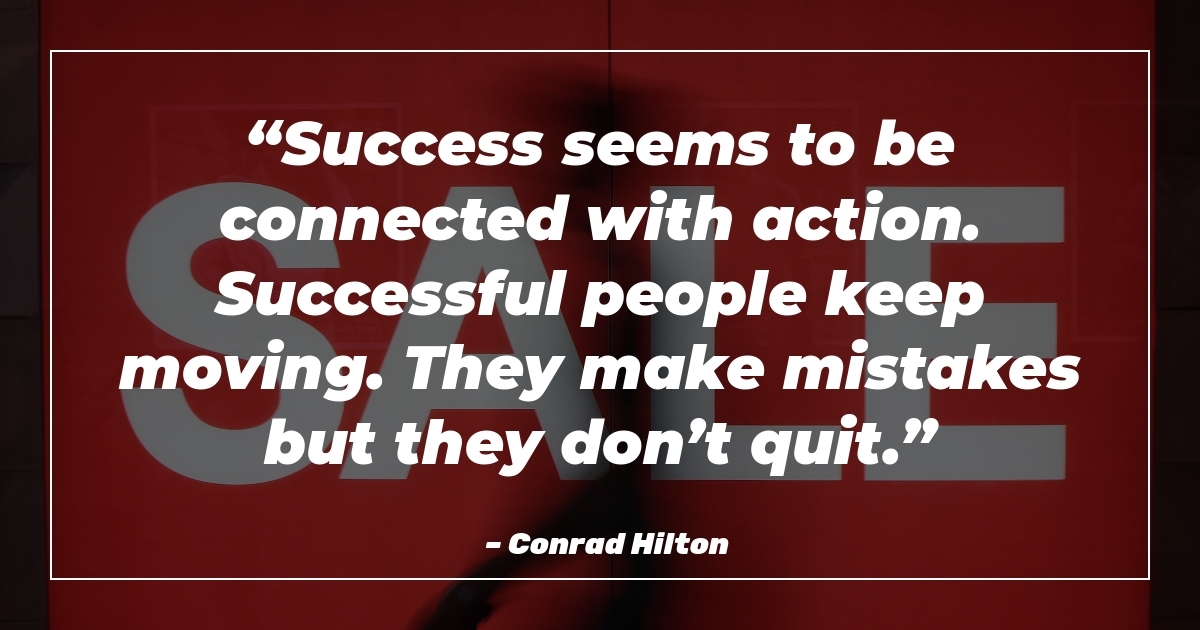 "You will attract way more buyers if you are offering to teach them something of value to them than you will ever attract by simply trying to sell them your product or service." – Chet Holmes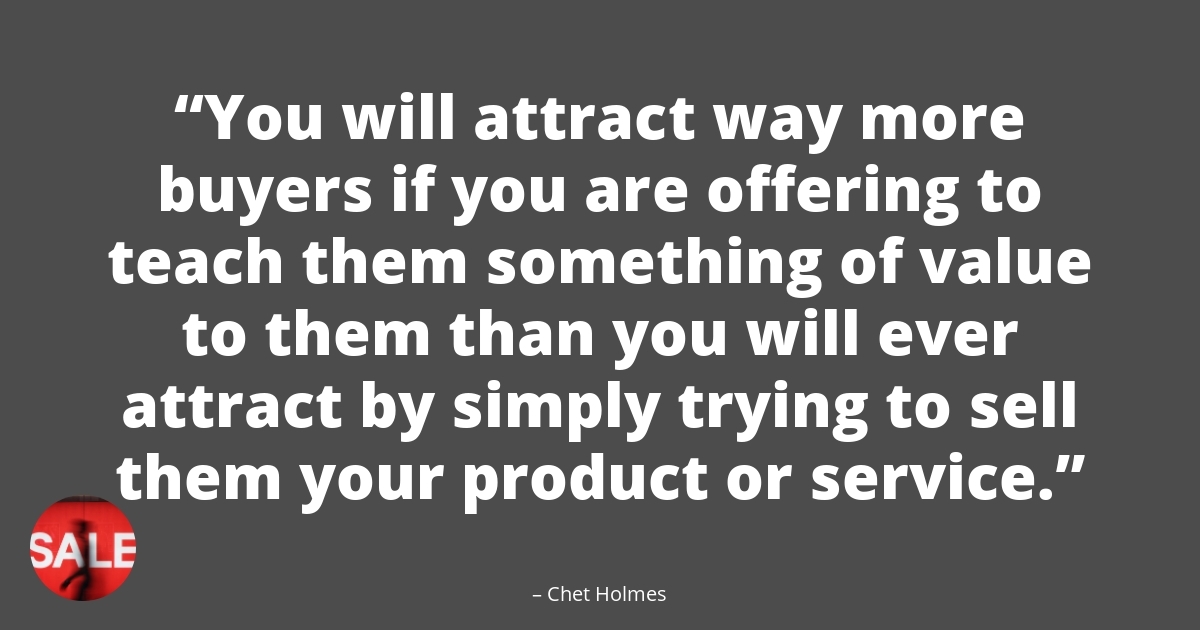 "There is no magic to closing. There are no magic phrases. Closing the deal is completely dependent on the situation." – Alice Heiman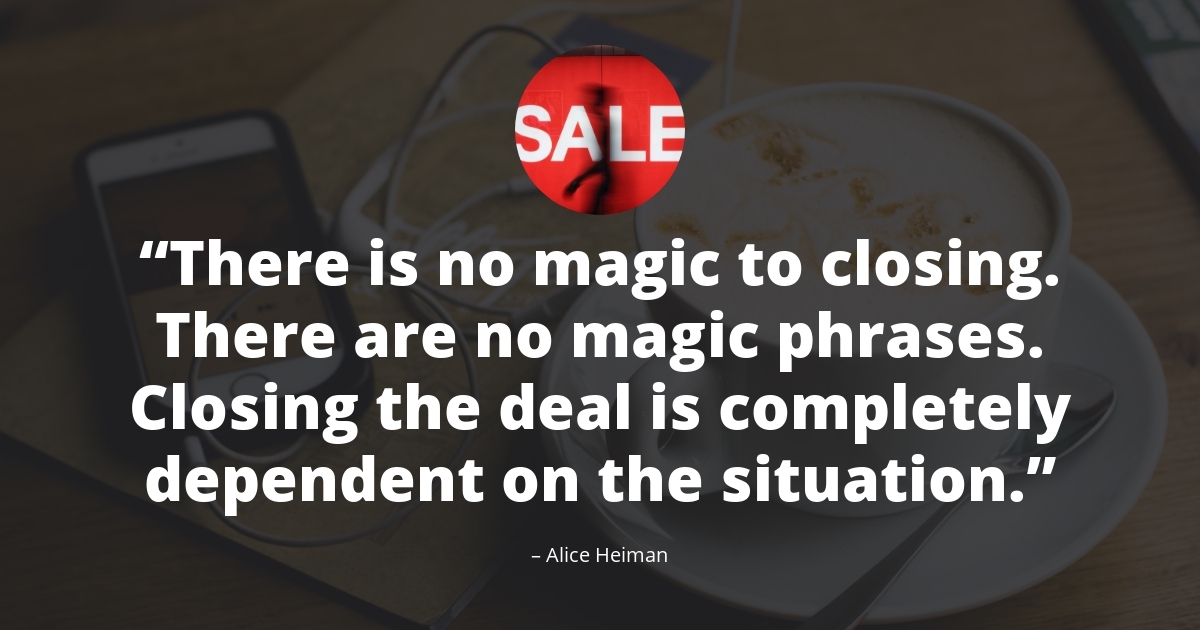 "A goal is a dream with a deadline." -Napolean Hill
"The sales compensation plan is Batman, the sales contest is Robin." – Mark Roberge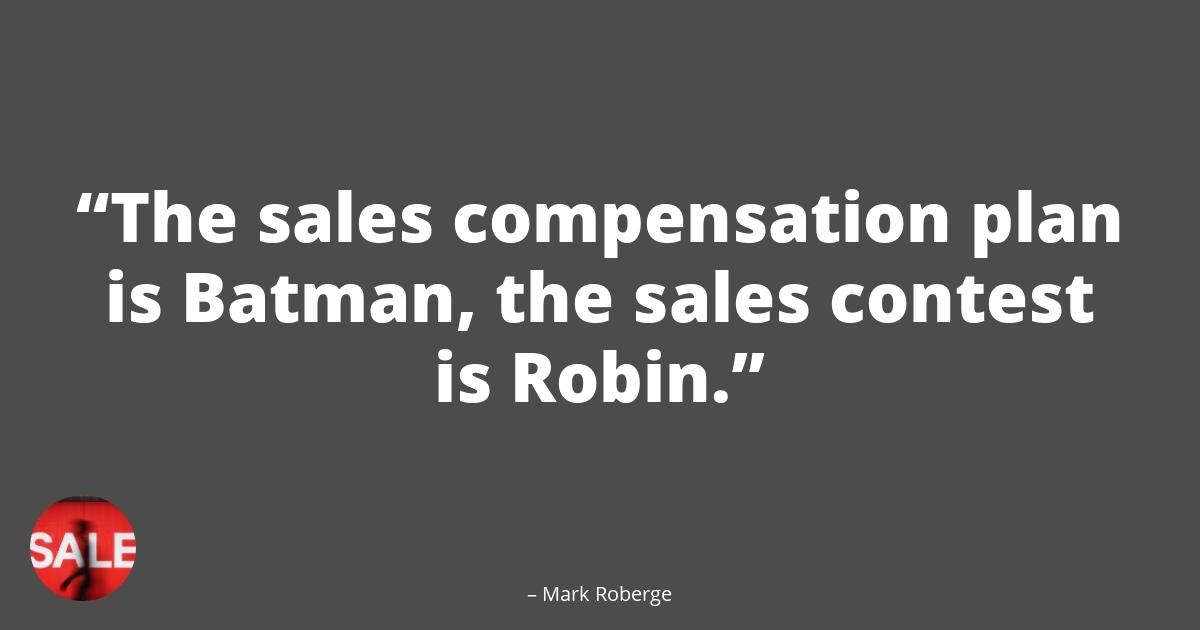 "In the middle of every difficulty lies opportunity." – Albert Einstein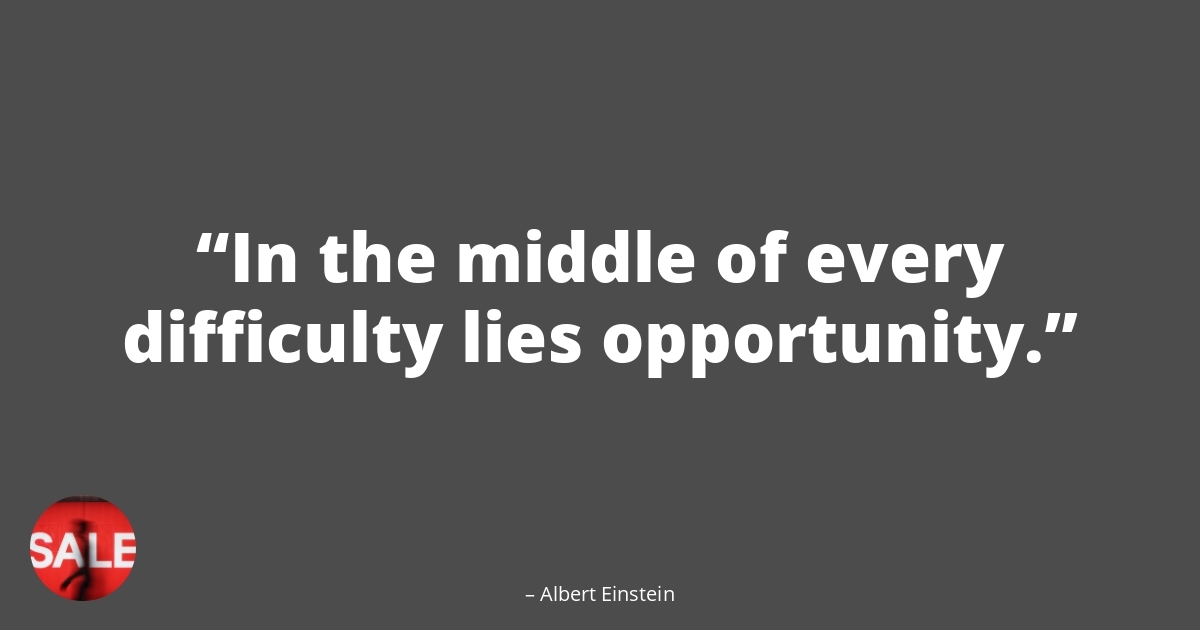 "An effective process has the reps thinking in terms of 'them' as opposed to 'us.'" – Trish Bertuzzi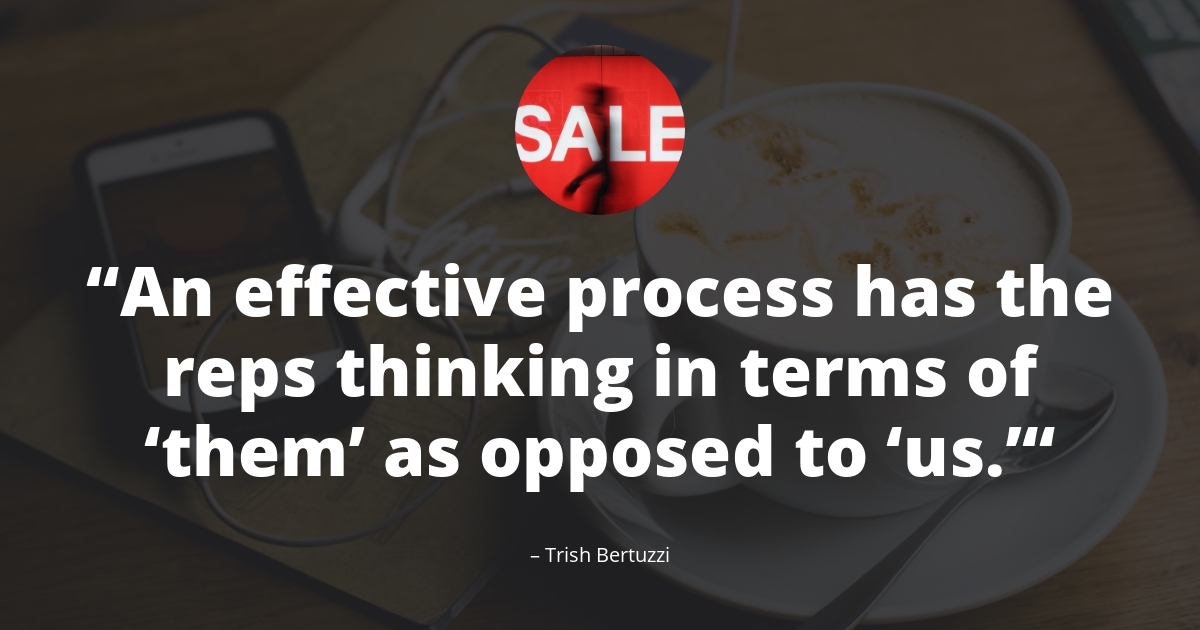 "One of the best predictors of ultimate success … isn't natural talent or even industry expertise, but how you explain your failures and rejections." – Daniel H. Pink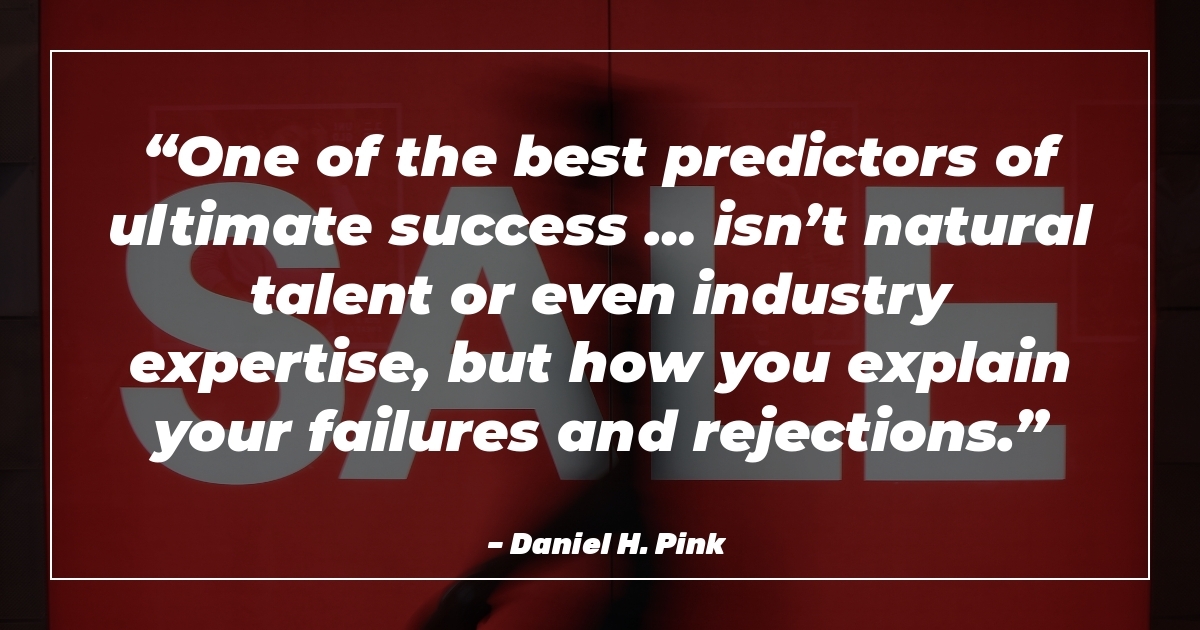 "Sales is not about selling anymore, but about building trust and educating." – Siva Devaki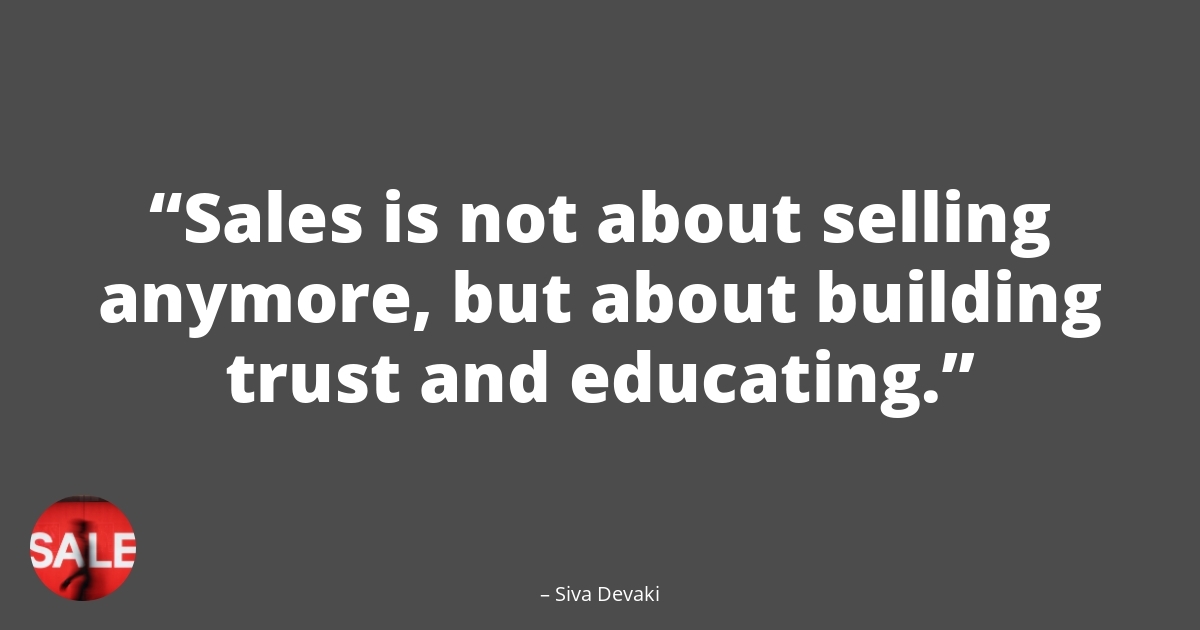 Professional Quotes
"The most unprofitable item ever manufactured is an excuse." – John Mason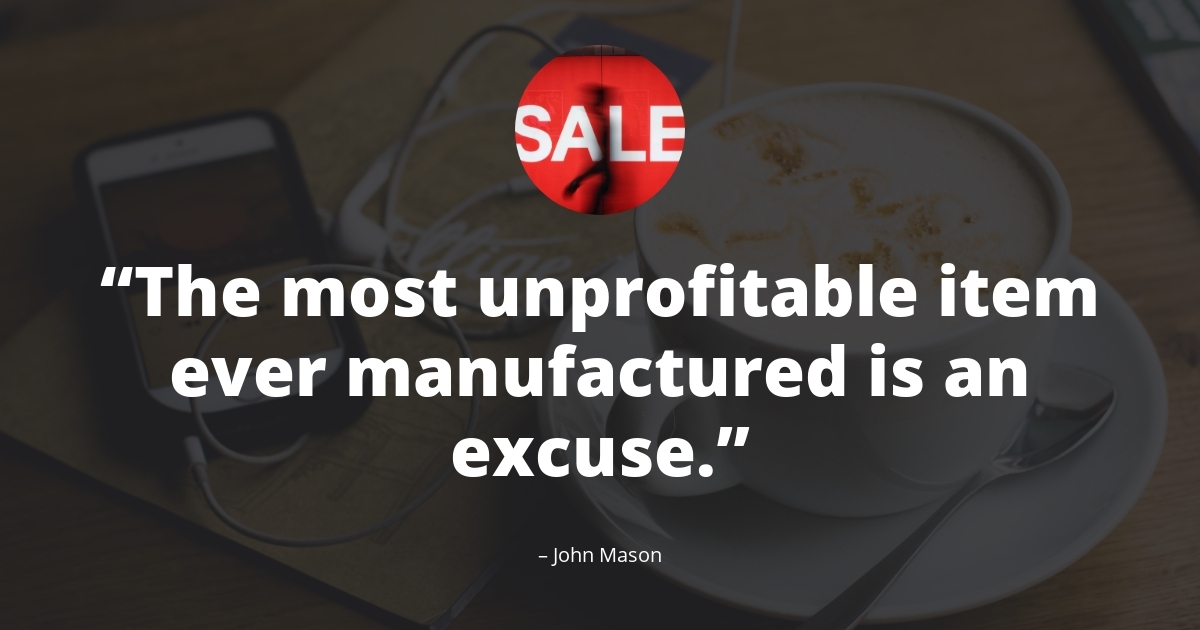 "Assumptions are the termites of relationships." – Henry Winkler
"Humanize the sales process or perish." – Steli Efti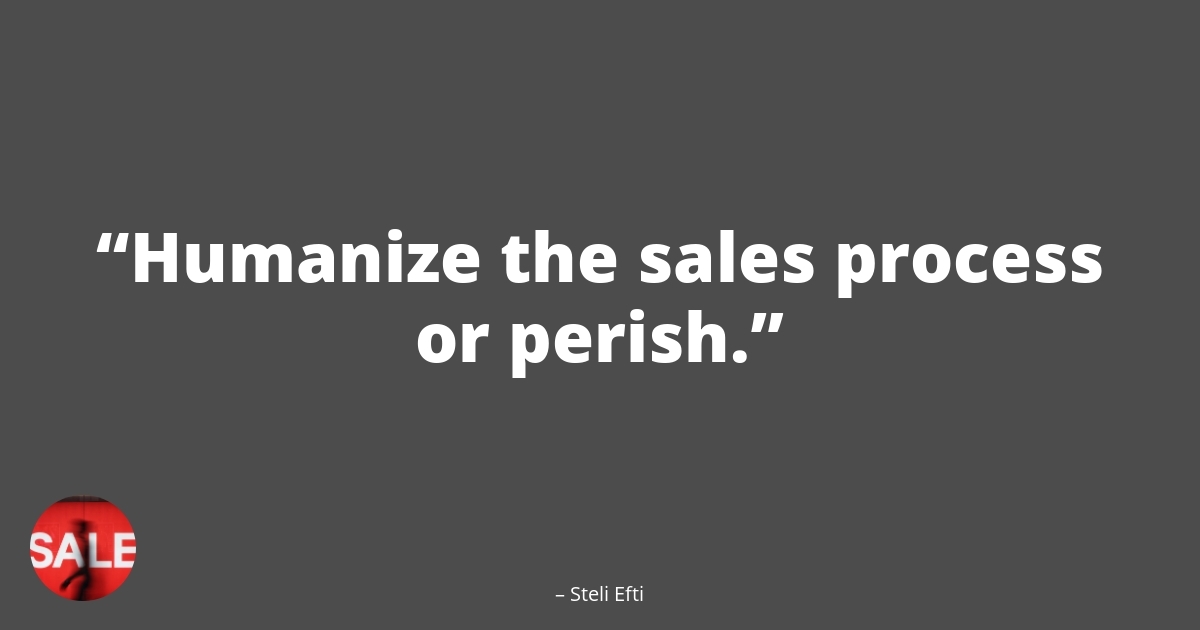 "Setting goals is the first step in turning the invisible into the visible." – Tony Robbins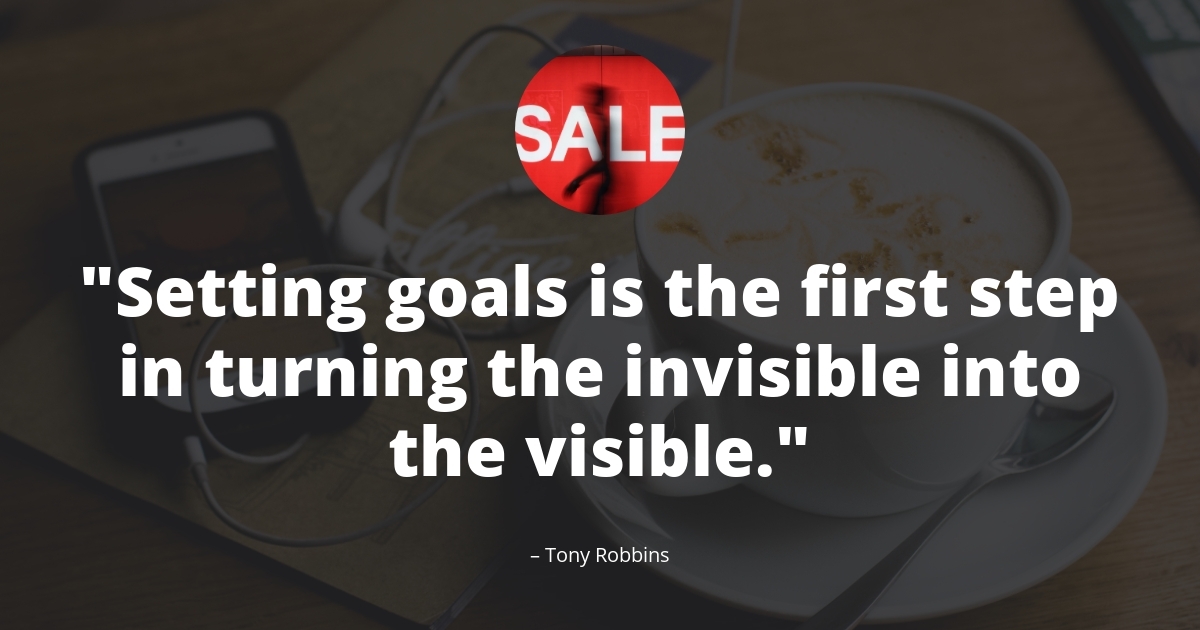 "The same wind blows on us all. What matters is not the blowing of the wind but the set of the sail." – Jim Rohn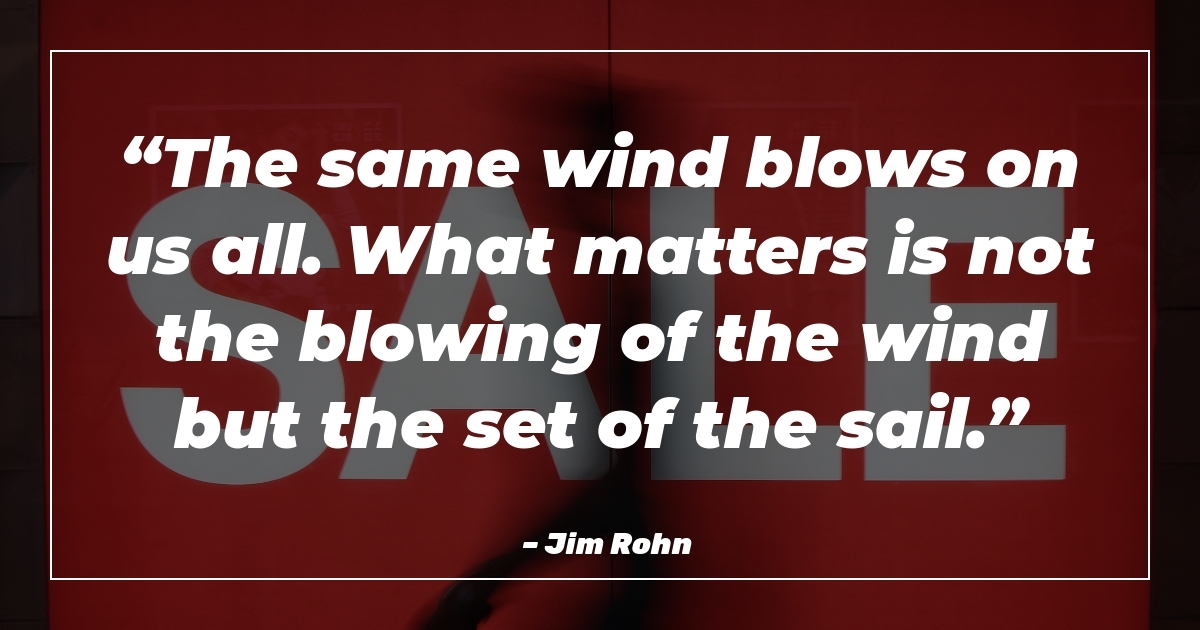 "Great salespeople are relationship builders who provide value and help their customers win." – Jeffrey Gitomer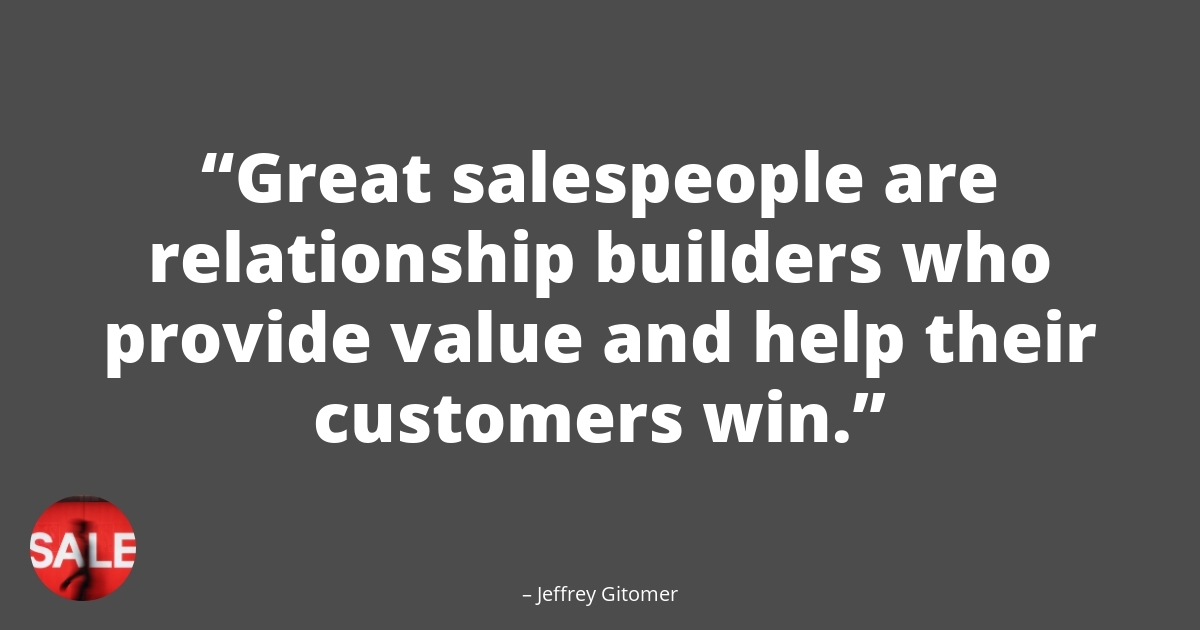 "No one can make you feel inferior without your consent." – Eleanor Roosevelt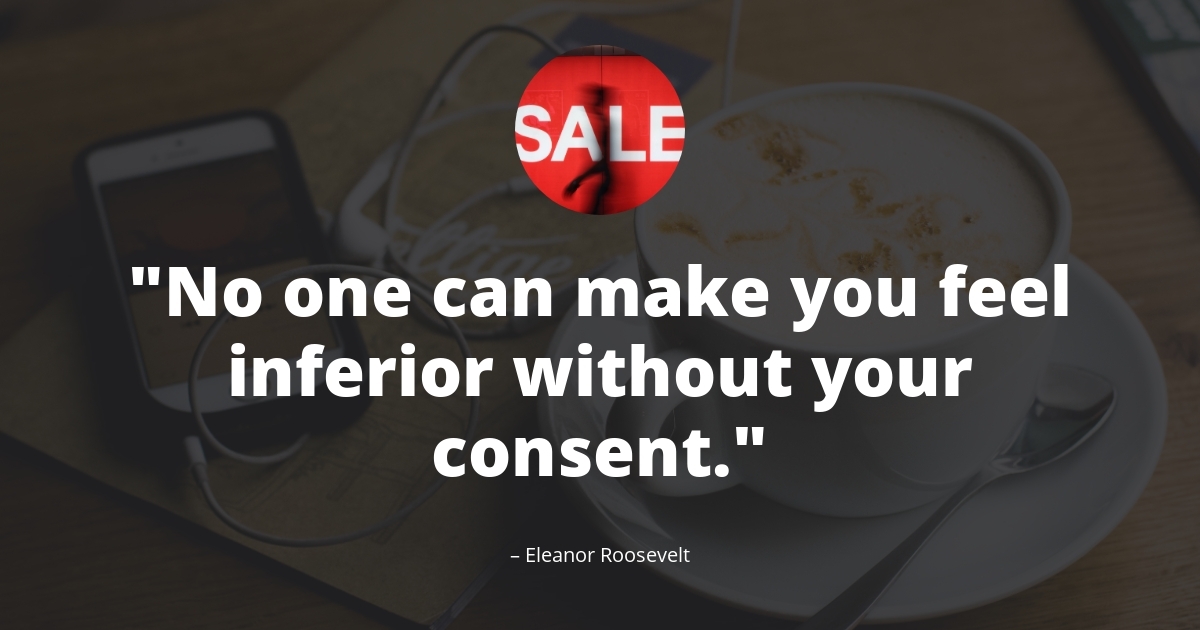 "Sales are contingent upon the attitude of the salesman, not the attitude of the prospect." – William Clement Stone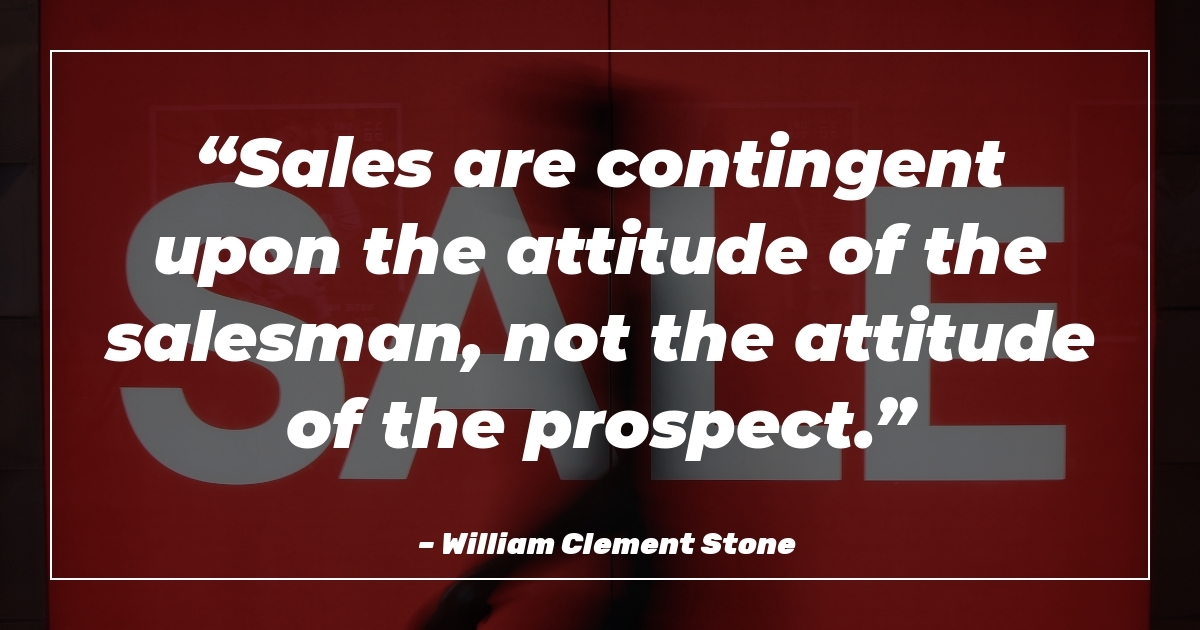 "Wanting something is not enough. You must hunger for it. Your motivation must be absolutely compelling in order to overcome the obstacles that will invariably come your way." – Les Brown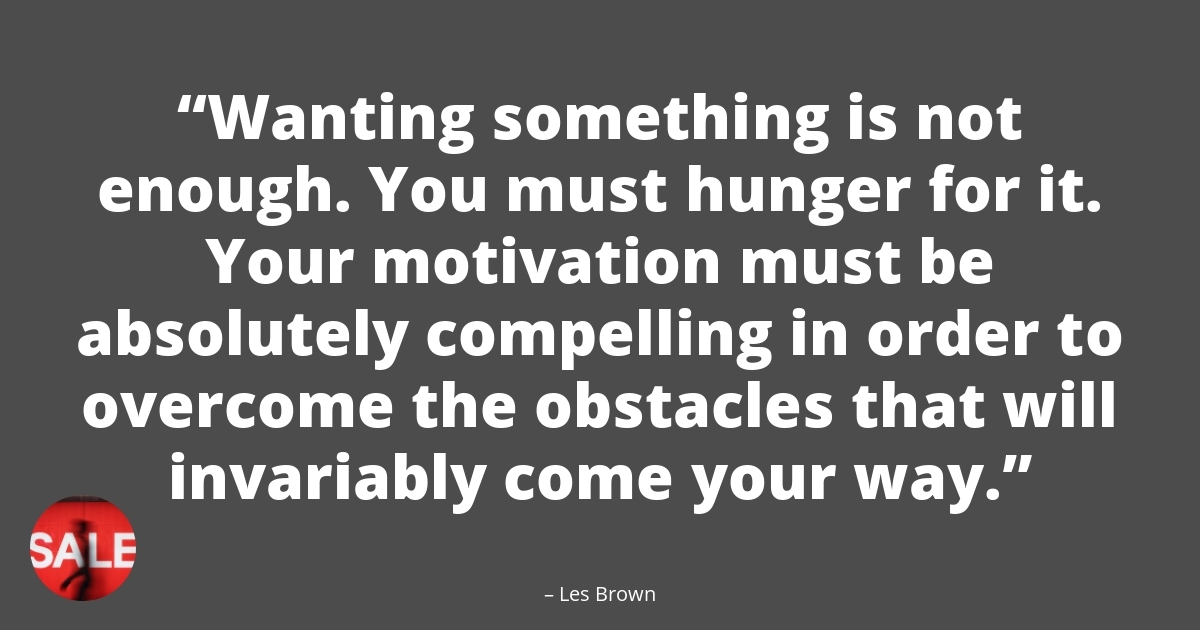 "To build a long-term, successful enterprise, when you don't close a sale, open a relationship." – Patricia Fripp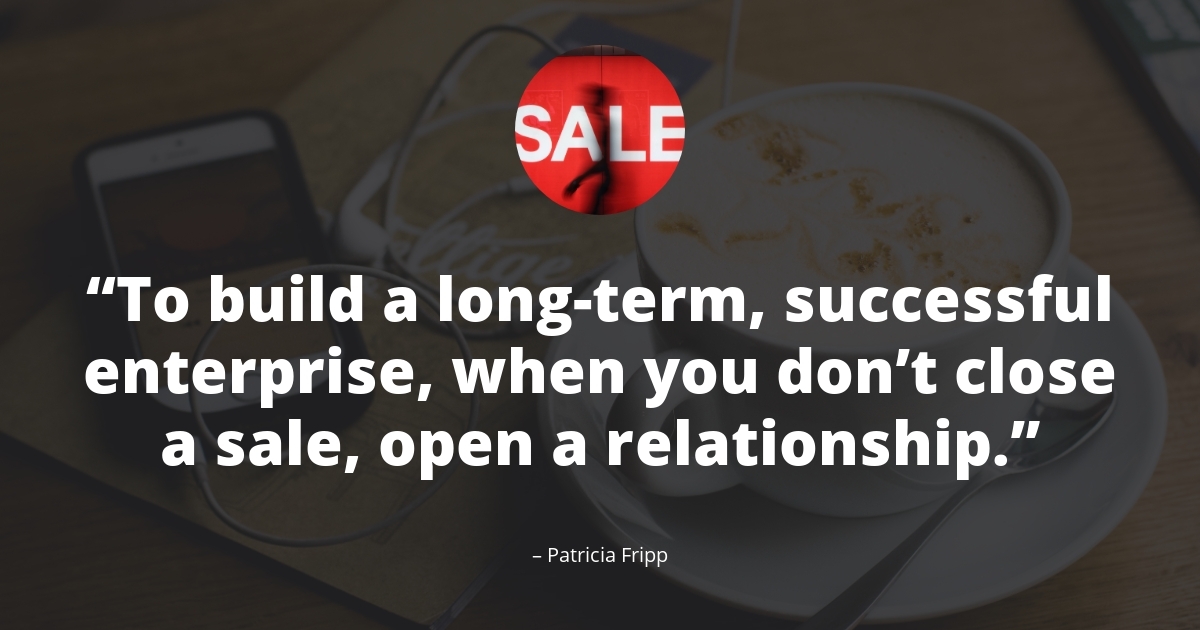 "Success is walking from failure to failure with no loss of enthusiasm." – Winston Churchill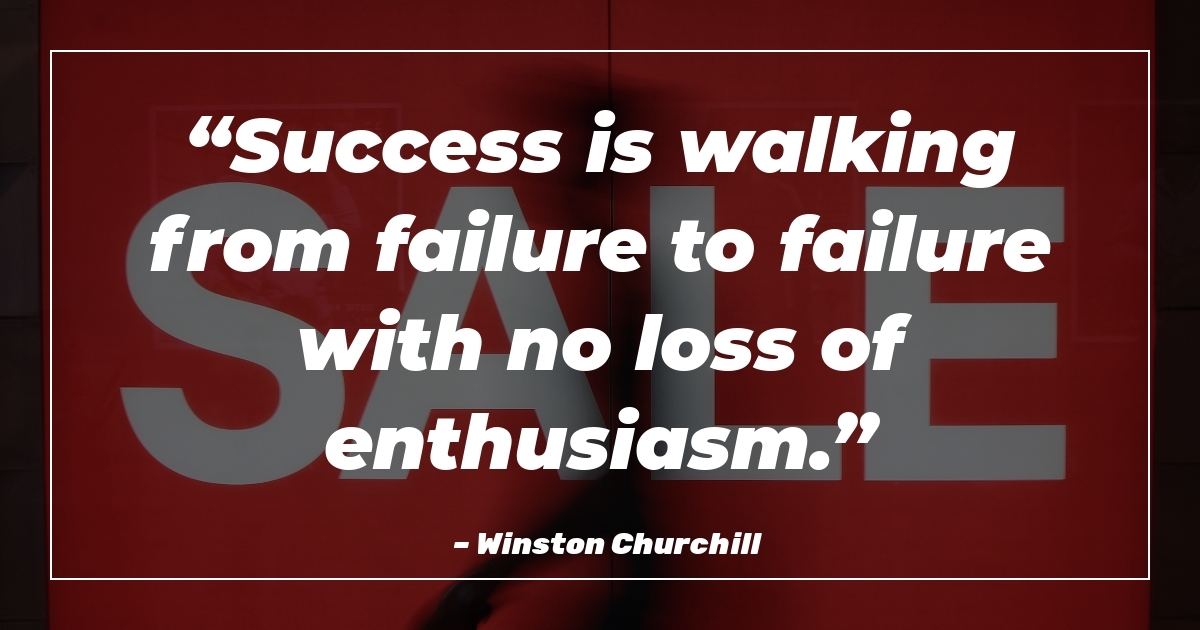 "The secret of getting ahead is getting started." – Mark TwainThe secret of getting ahead is getting started Mark Twain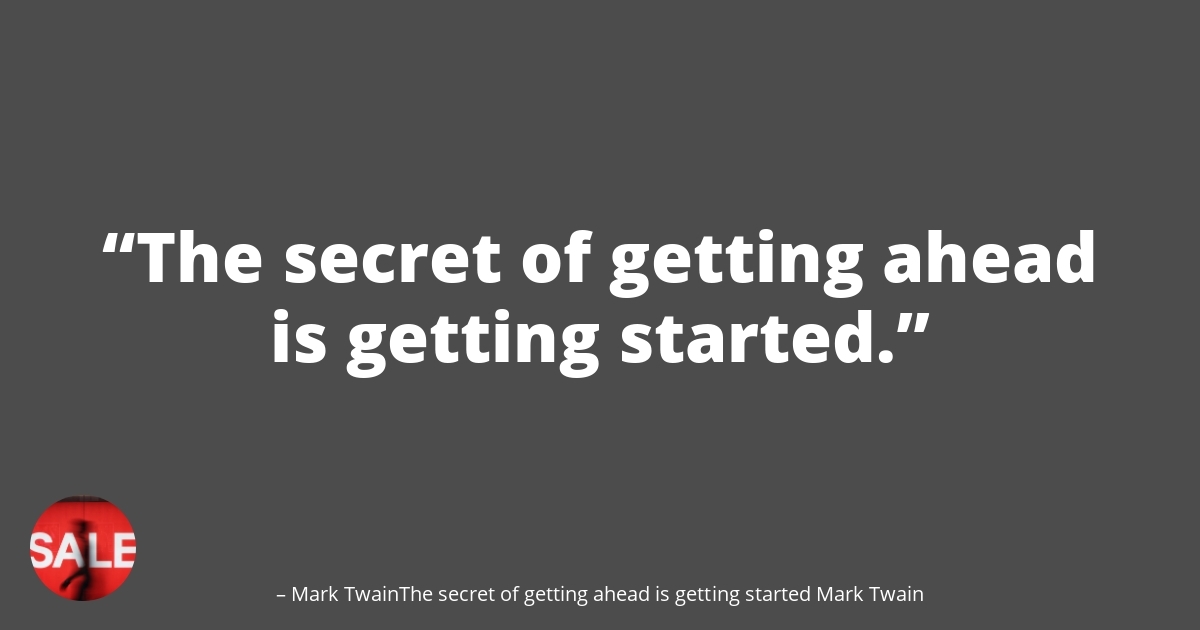 "Our greatest weakness lies in giving up. The most certain way to succeed is always to try just one more time." -Thomas Edison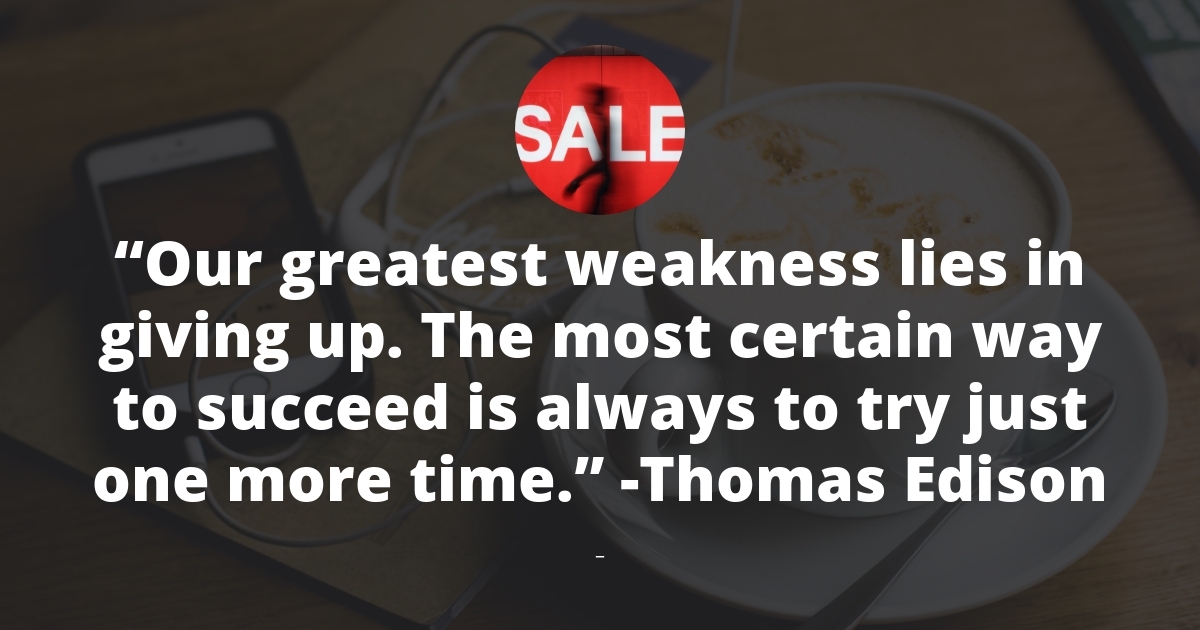 "You must expect great things of yourself before you can do them." – Michael Jordan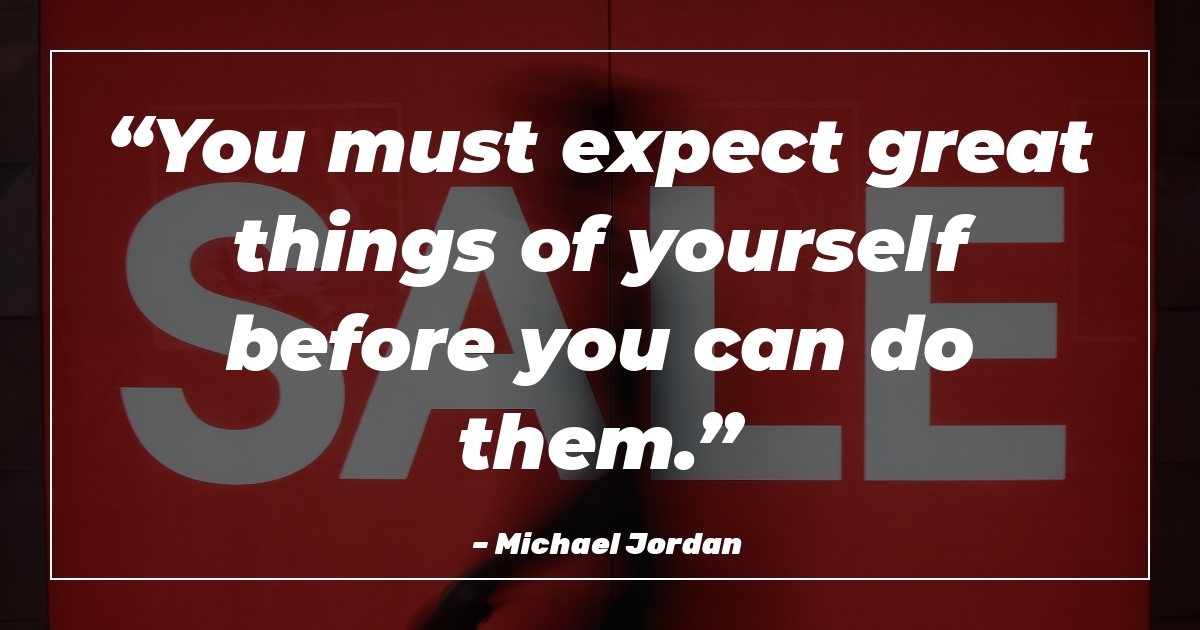 "The secret of getting ahead is getting started." – Mark Twain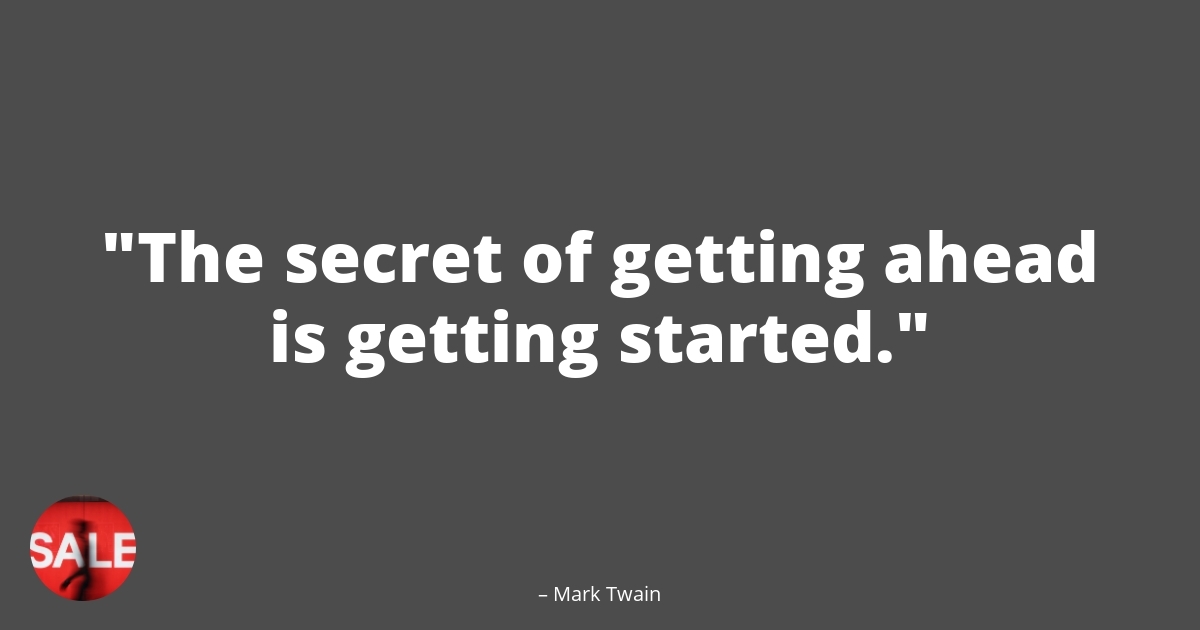 "The difference between a successful person and others is not a lack of strength, not a lack of knowledge, but rather a lack of will." – Vince Lombardi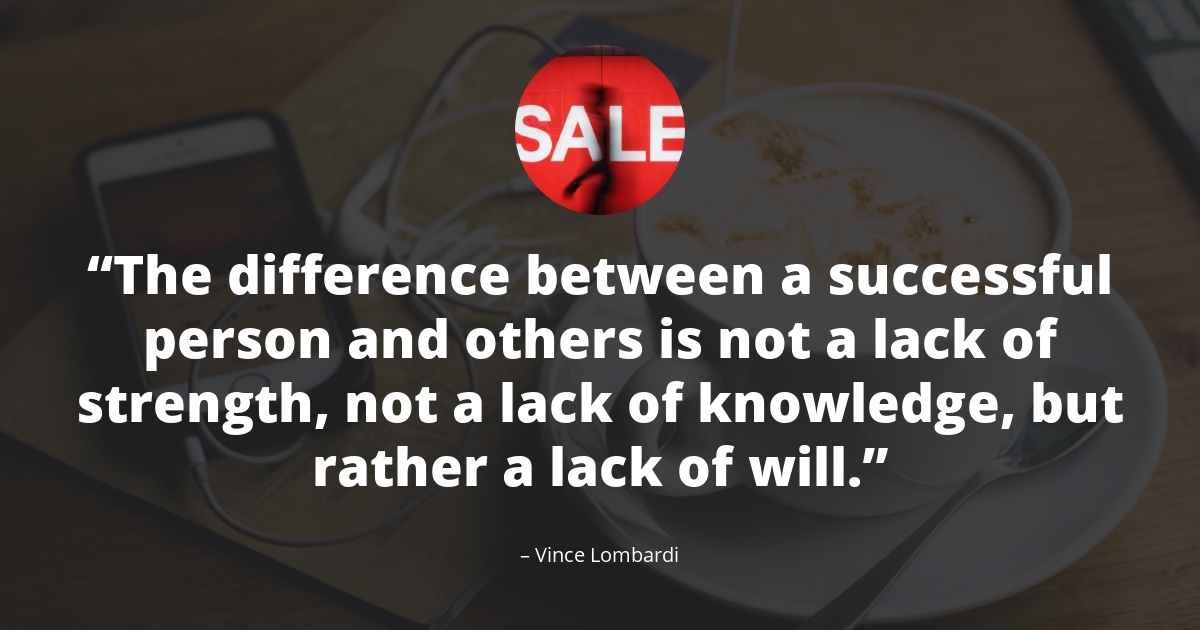 "What you focus on is what you get." – Bob Burg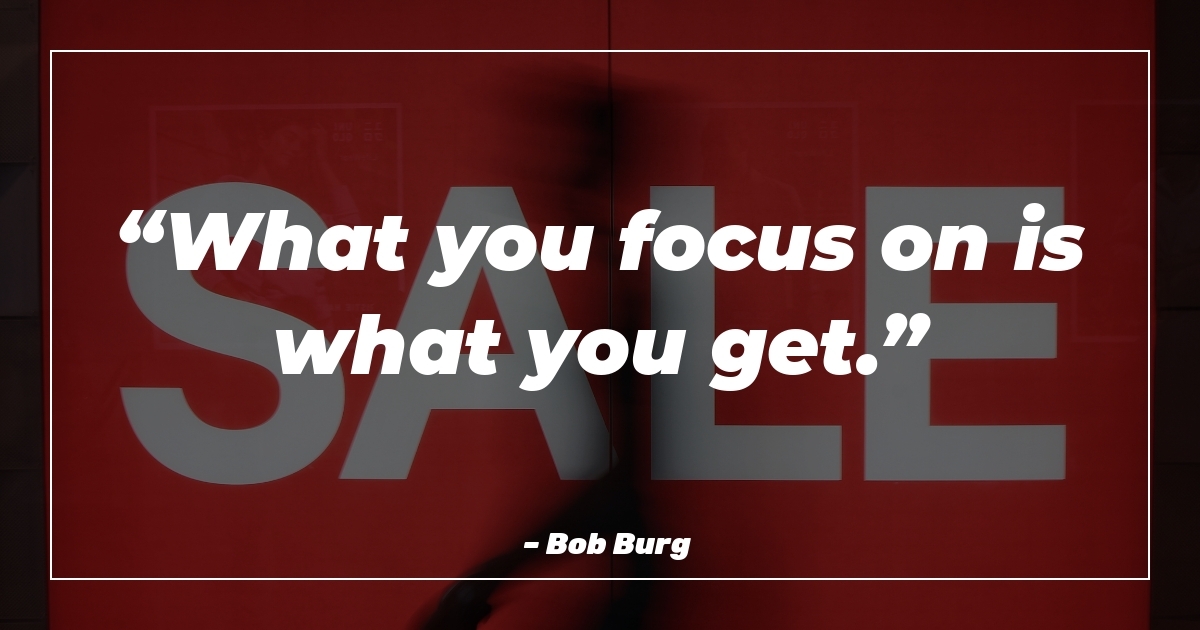 "There are no limits to what you can accomplish, except the limits you place on your own thinking." – Brian Tracy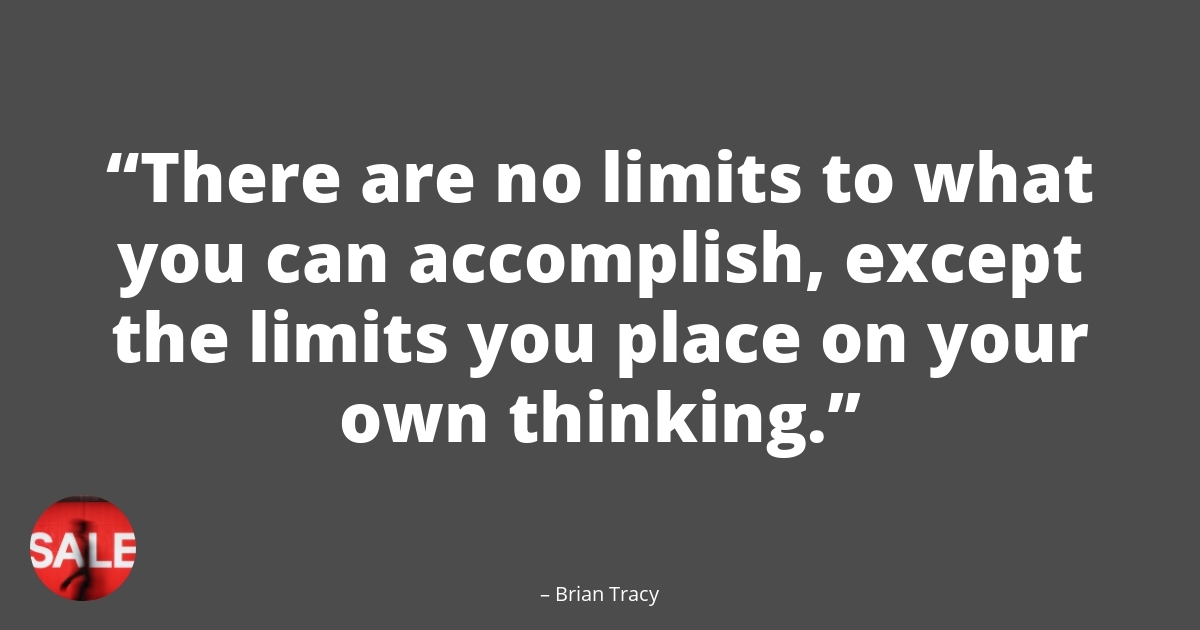 "The one thing you're putting off or dreading? That's your brain telling you it's the thing you need to do most and next. Get it done. Stop dreading. Do." – Nancy Nardin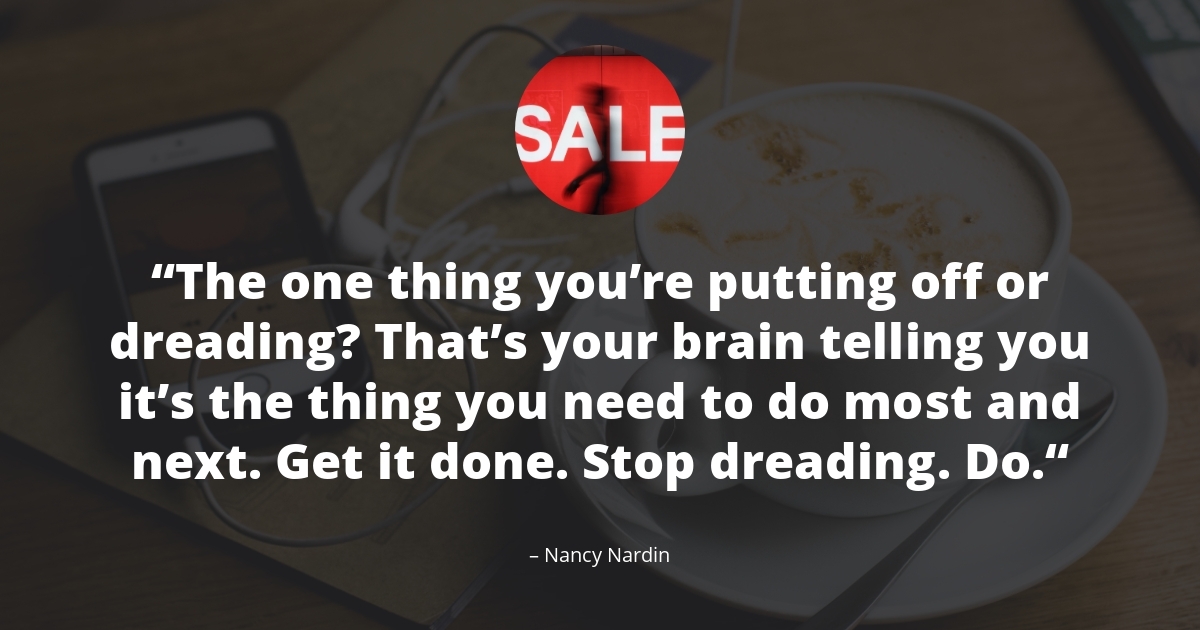 "Keep your sales pipeline full by prospecting continuously. Always have more people to see than you have time to see them." – Brian Tracy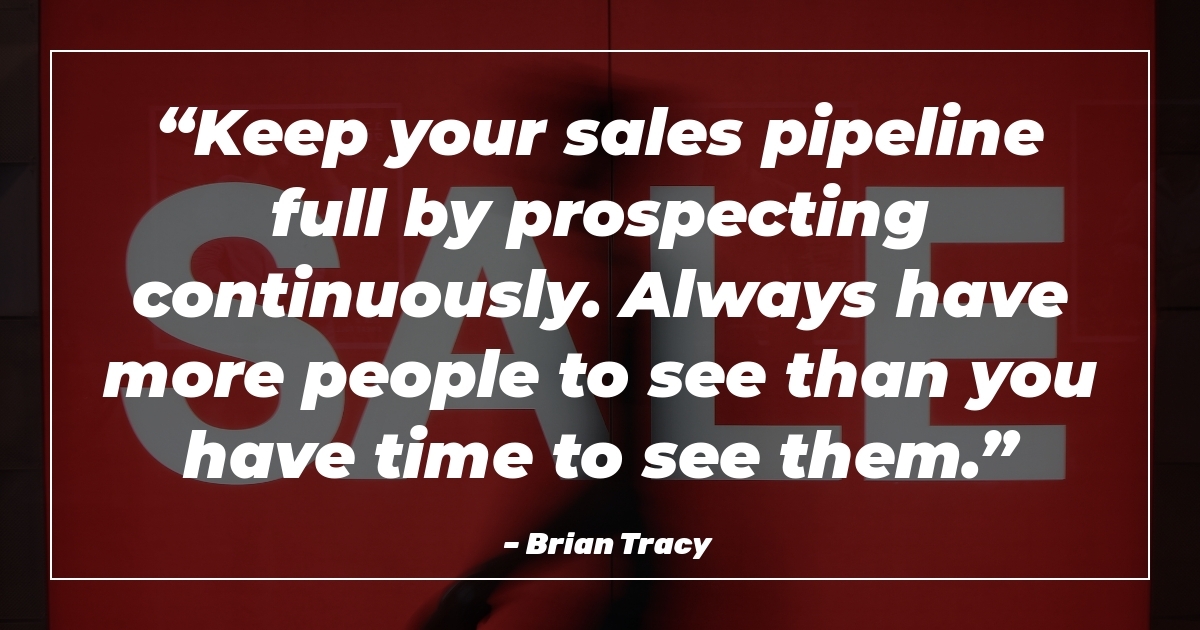 "The harder the conflict, the more glorious the triumph." – Thomas Paine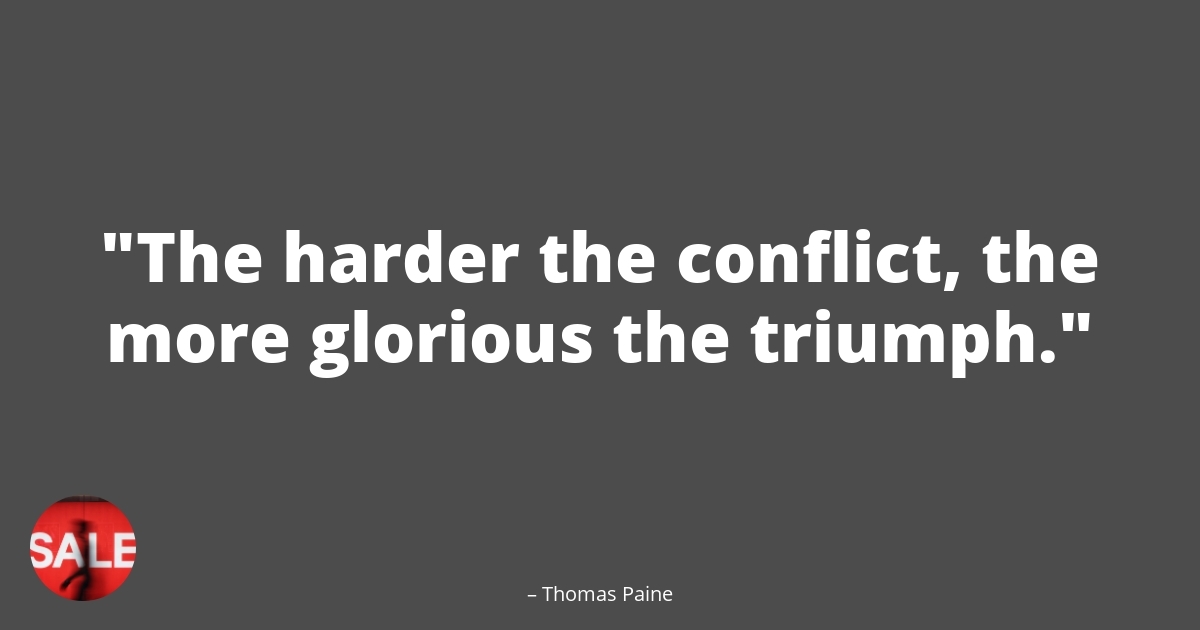 "Remember, people don't believe it when WE say it, they believe it when THEY say it." – Shari Levitin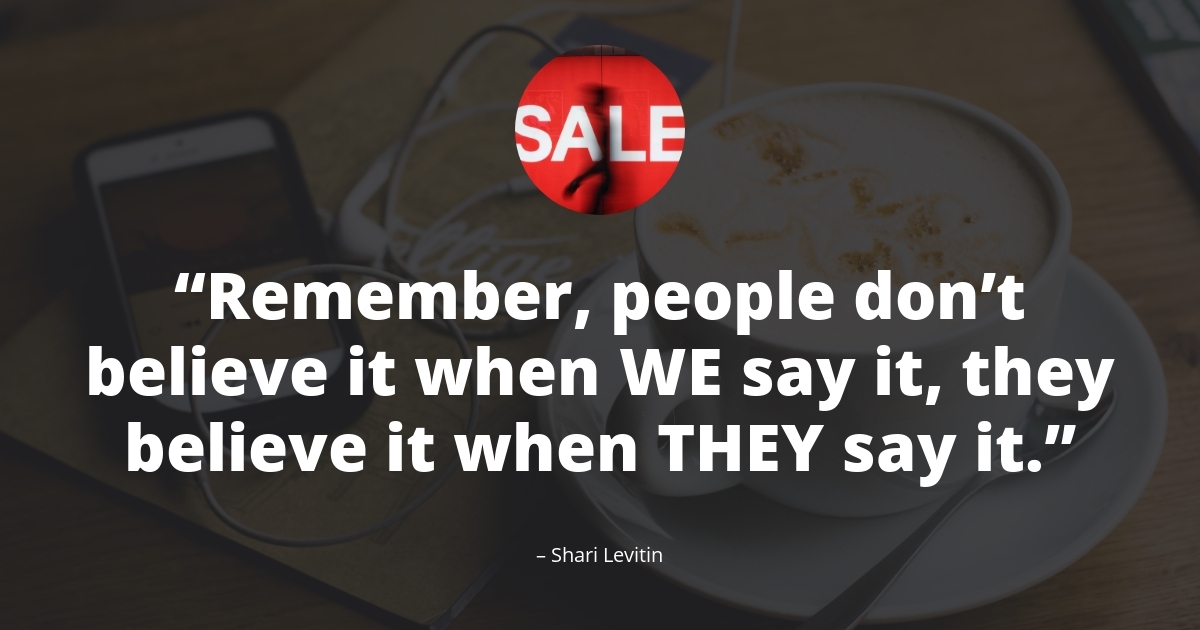 "All things being equal, people will do business with, and refer business to, those people they know, like, and trust." – Bob Burg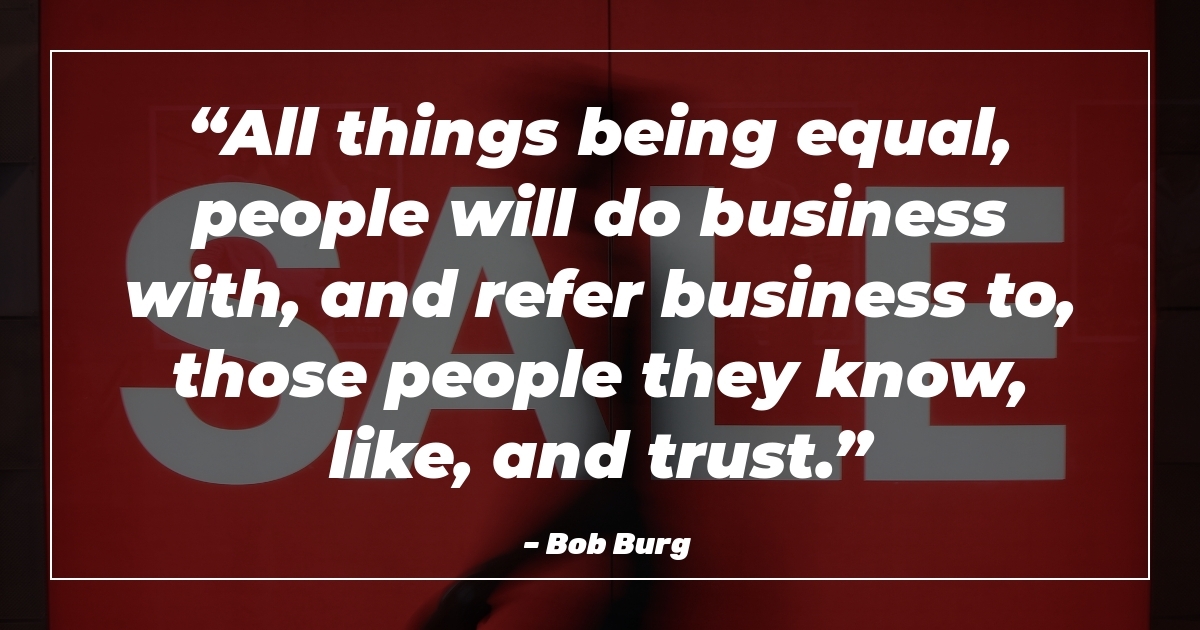 Life Quotes
"Learn the rules like a pro, so you can break them like an artist." -Pablo Picasso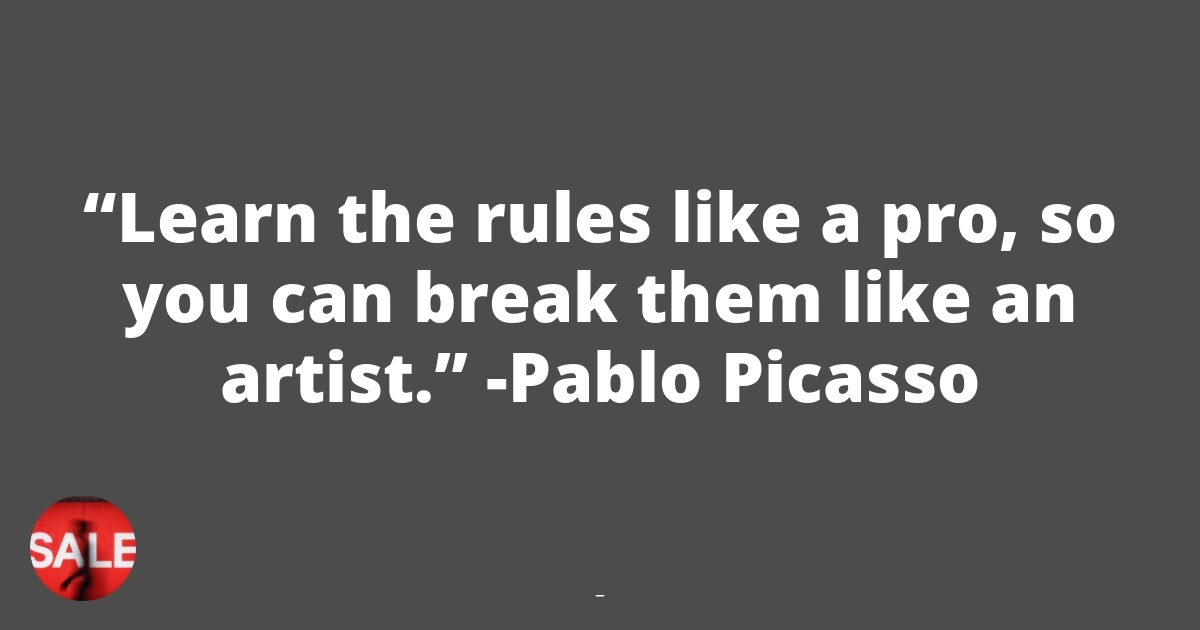 "It's no longer about interrupting, pitching and closing. It is about listening, diagnosing and prescribing." – Mark Roberge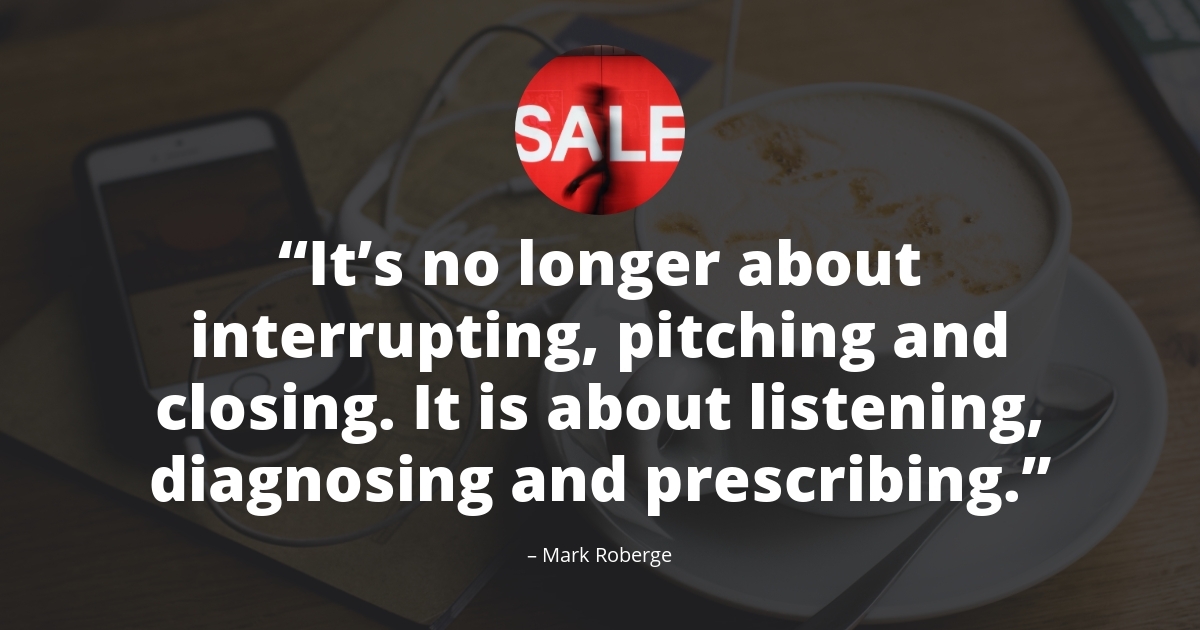 "Everything you've ever wanted is on the other side of fear." – George Addair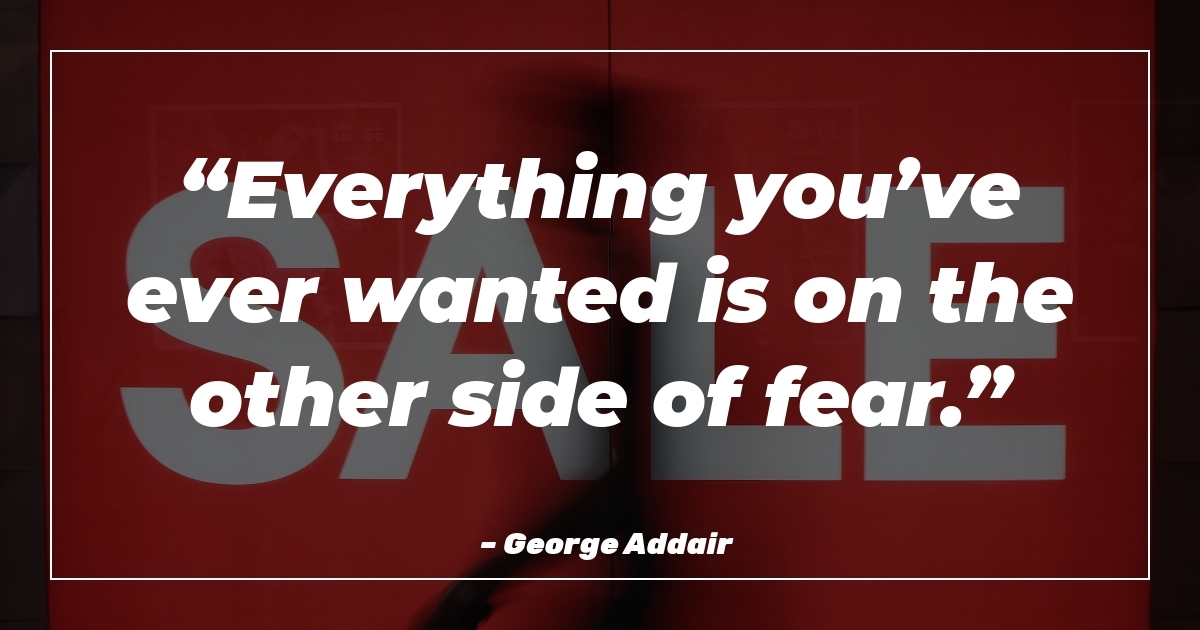 "When reps take the role of a curious student rather than an informed expert, buyers are much more inclined to engage." – Jeff Hoffman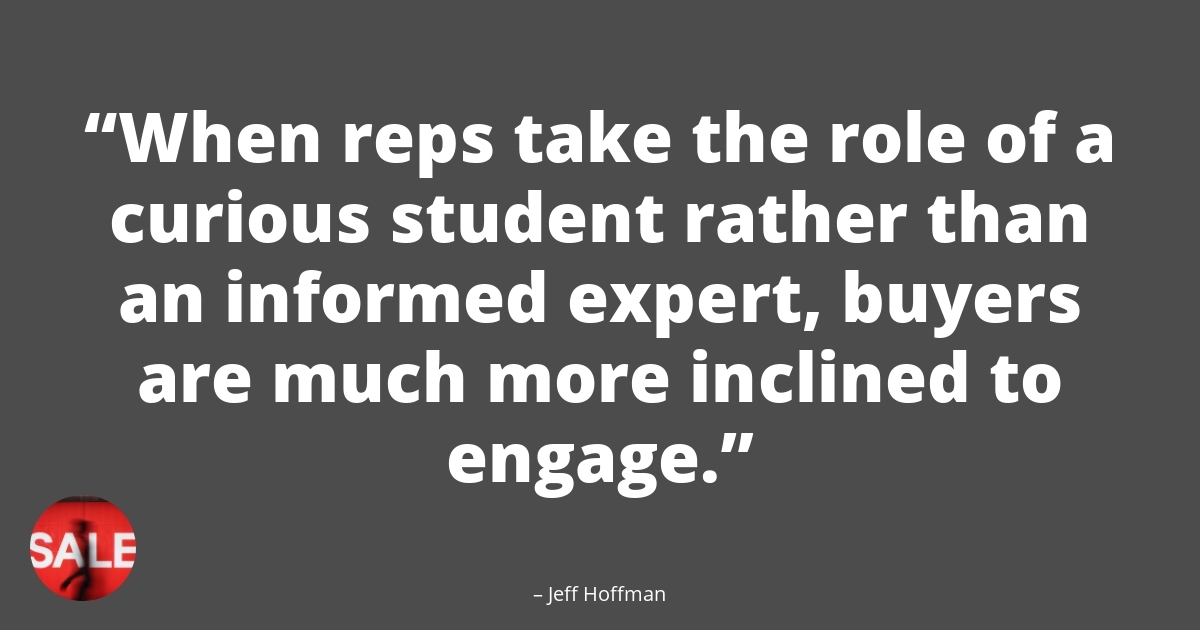 "Sales are contingent upon the attitude of the salesman – not the attitude of the prospect." – W. Clement Stone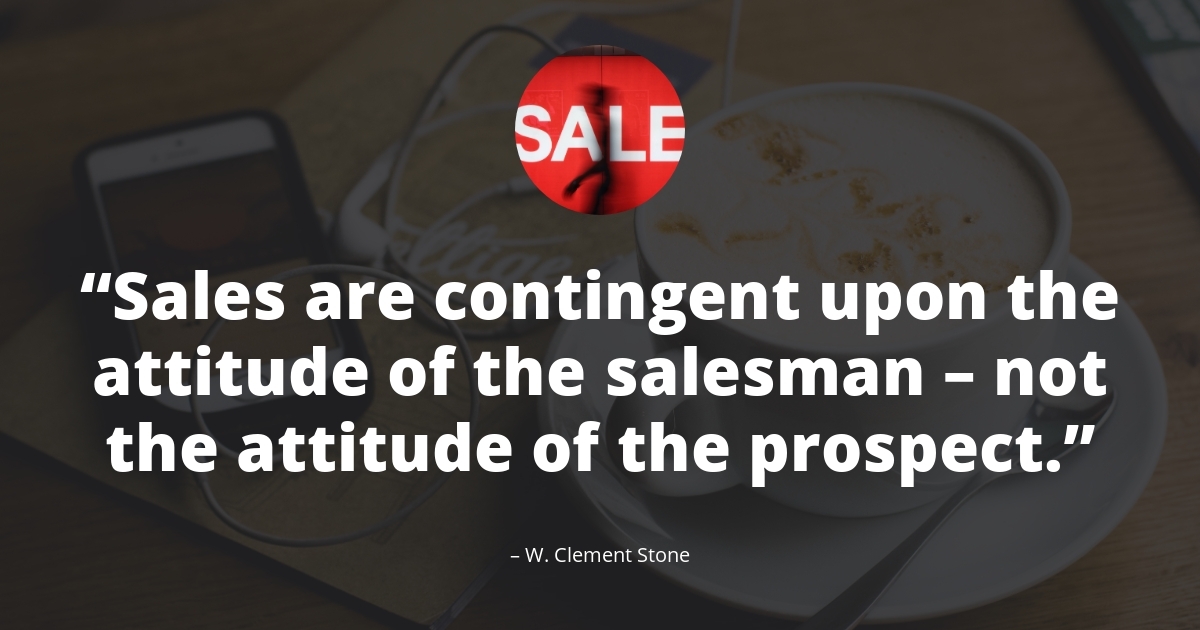 "Excellence is not a skill. It's an attitude." – Ralph Marston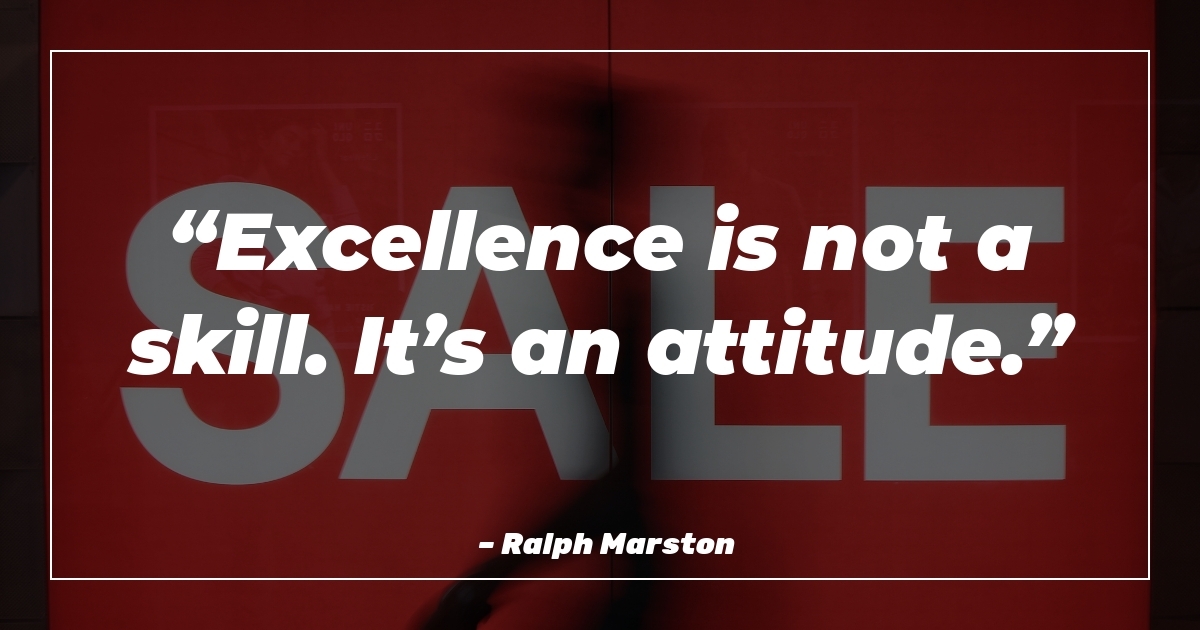 "Sellers who listen to buyers carefully and then give them the missing ingredients – those are the ones who stand out." – Deb Calvert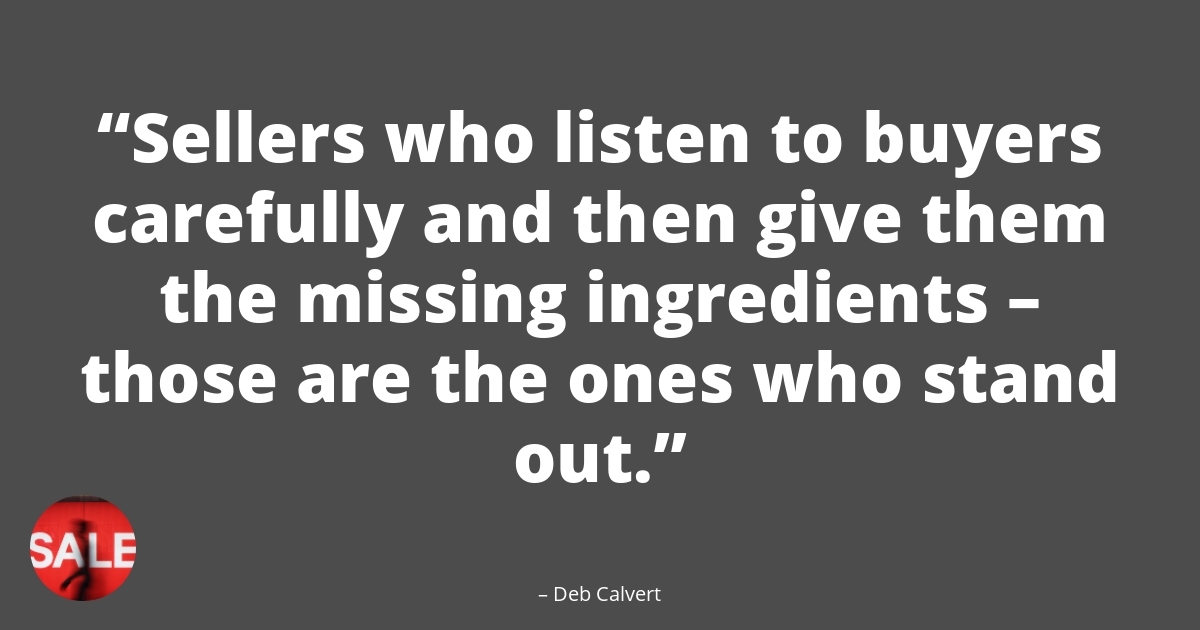 "What we dwell on is who we become." – Oprah Winfrey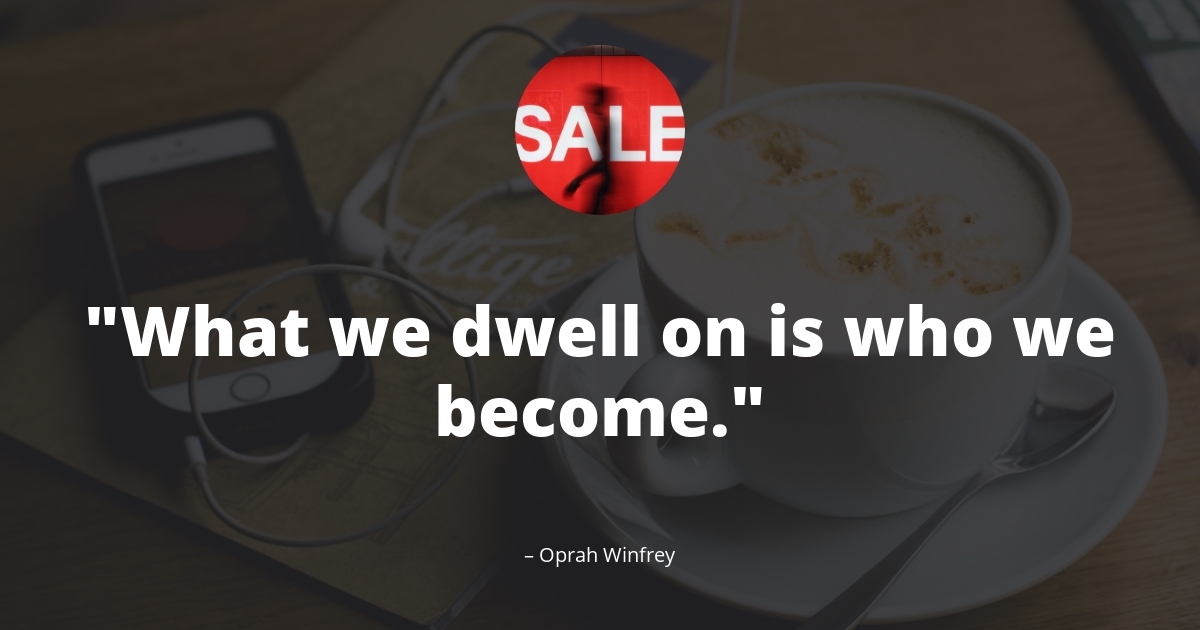 "The harder the conflict, the more glorious the triumph." – Thomas Paine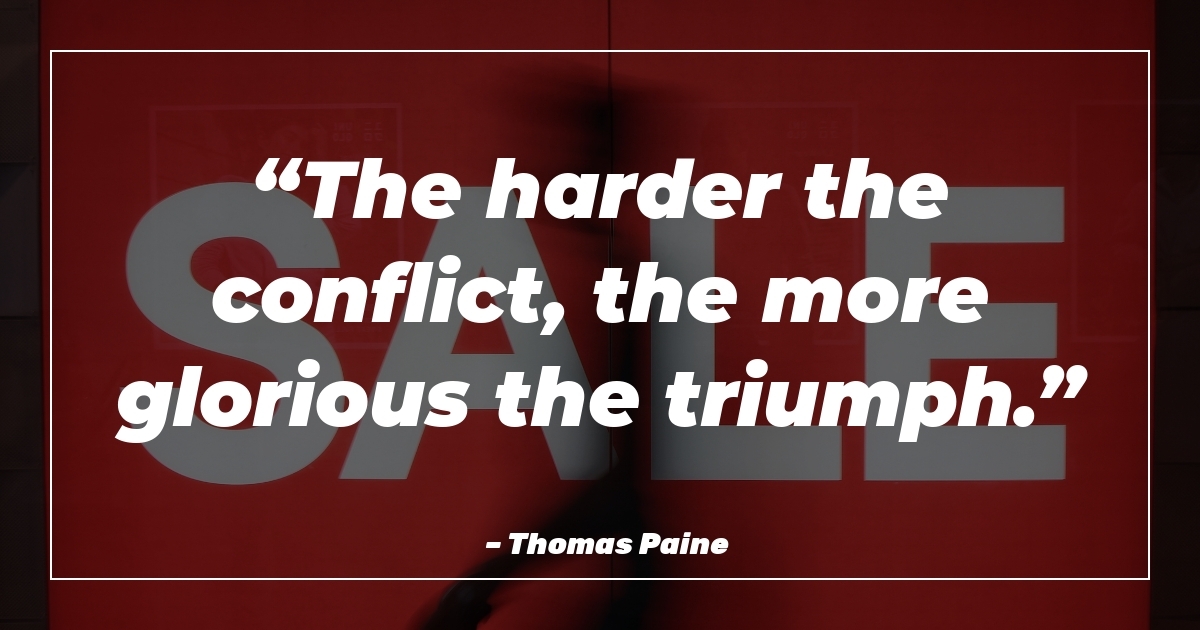 "Act as if what you do makes a difference. It does." – William James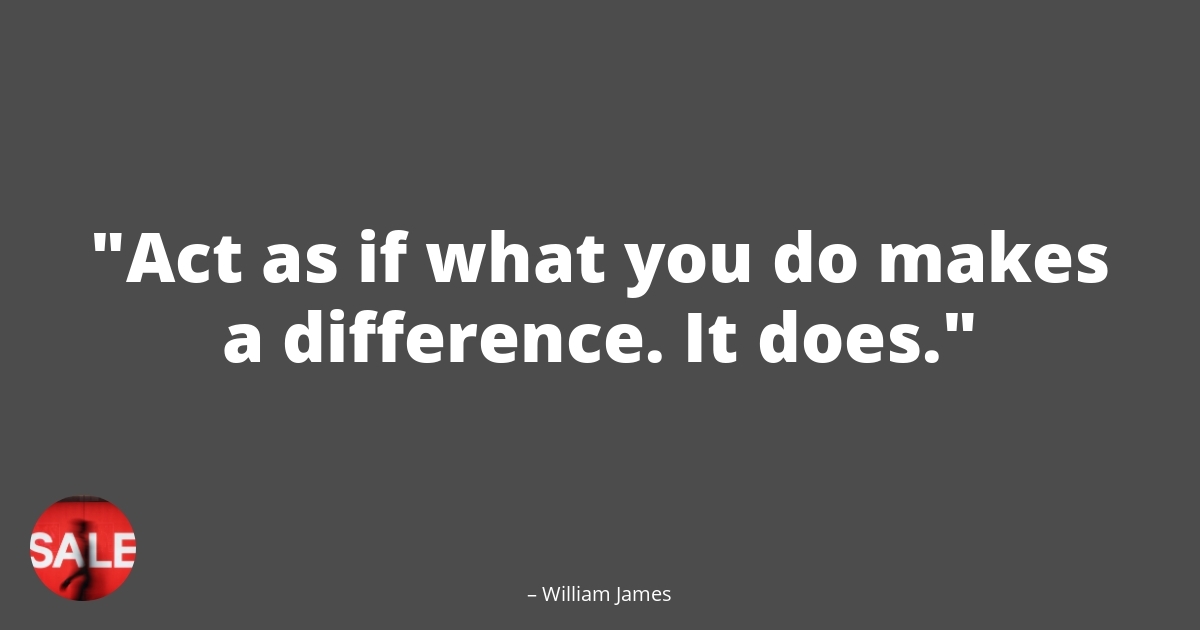 "Quality performance starts with a positive attitude." – Jeffrey Gitomer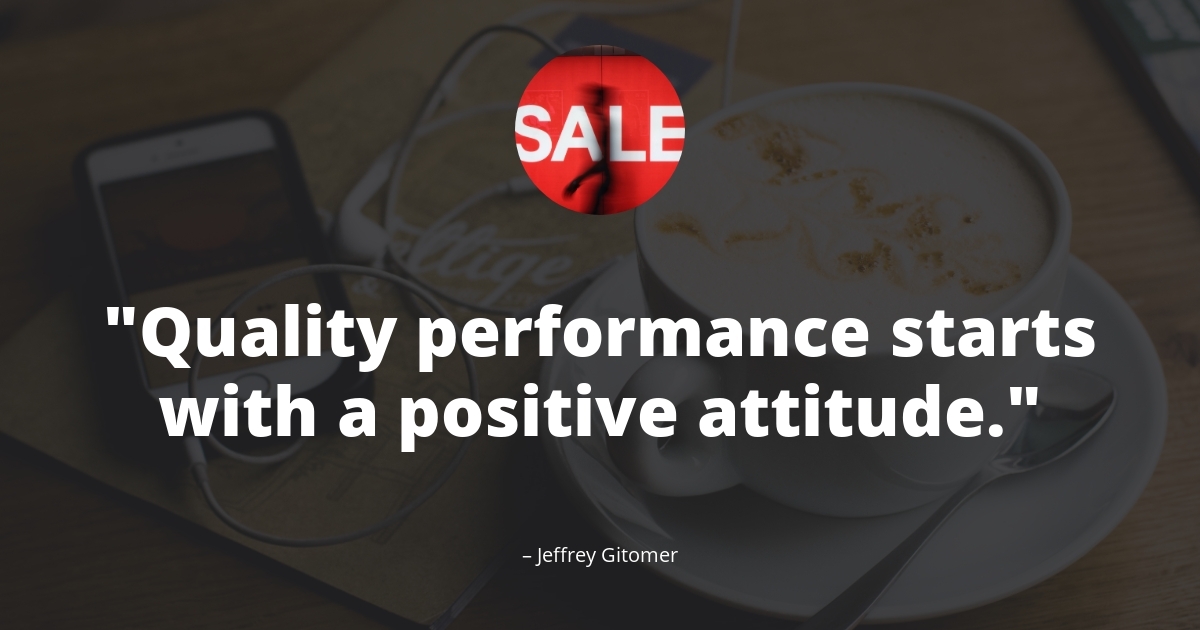 "The most important single ingredient in the formula of success is knowing how to get along with people." – Theodore Roosevelt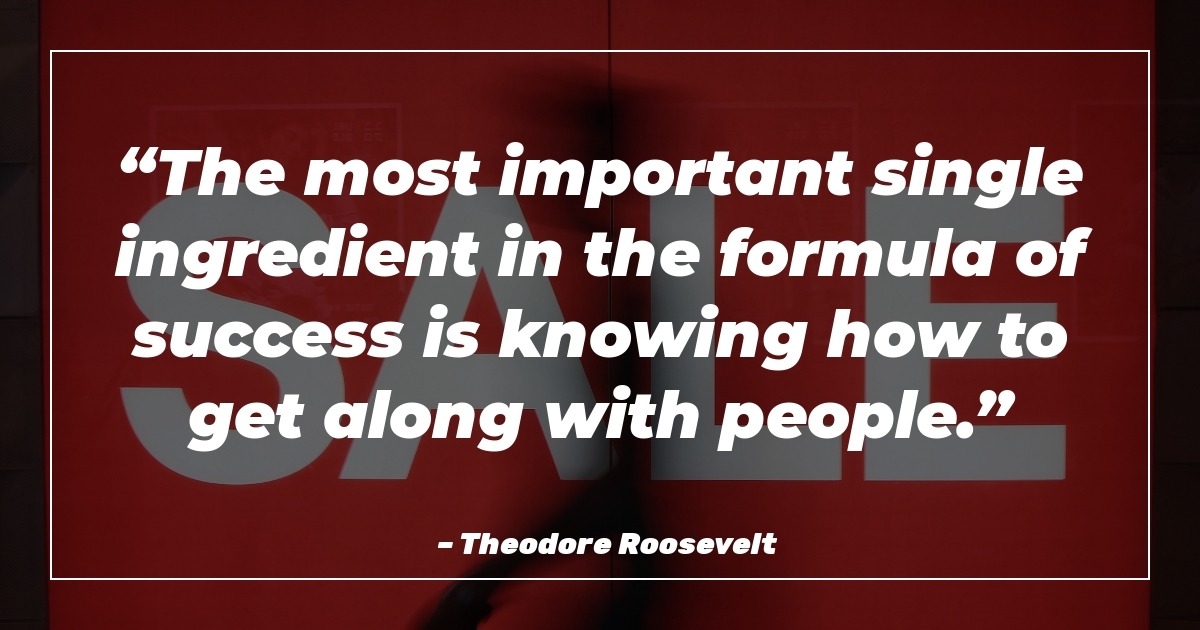 "Prospecting is hard, emotionally draining work, and it is the price you have to pay to earn a high income." – Jeb Blount
"Always do your best. What you plant now, you will harvest later." – Og Mandino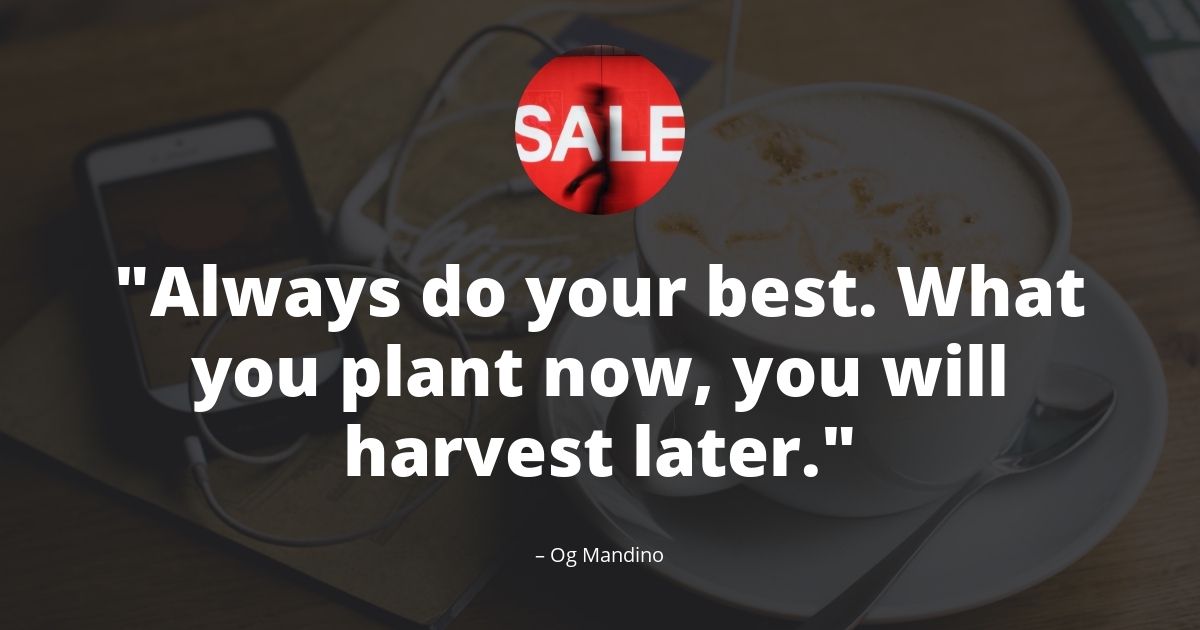 "Become the person who would attract the results you seek." – Jim Cathcart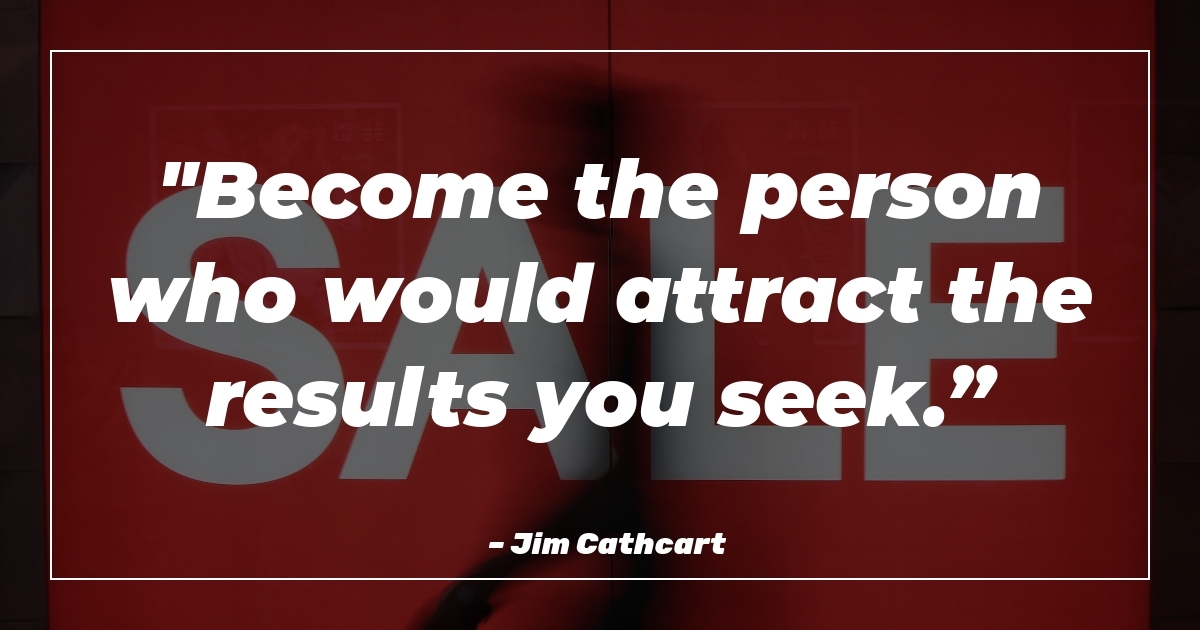 "Today is always the most productive day of your week." – Mark Hunter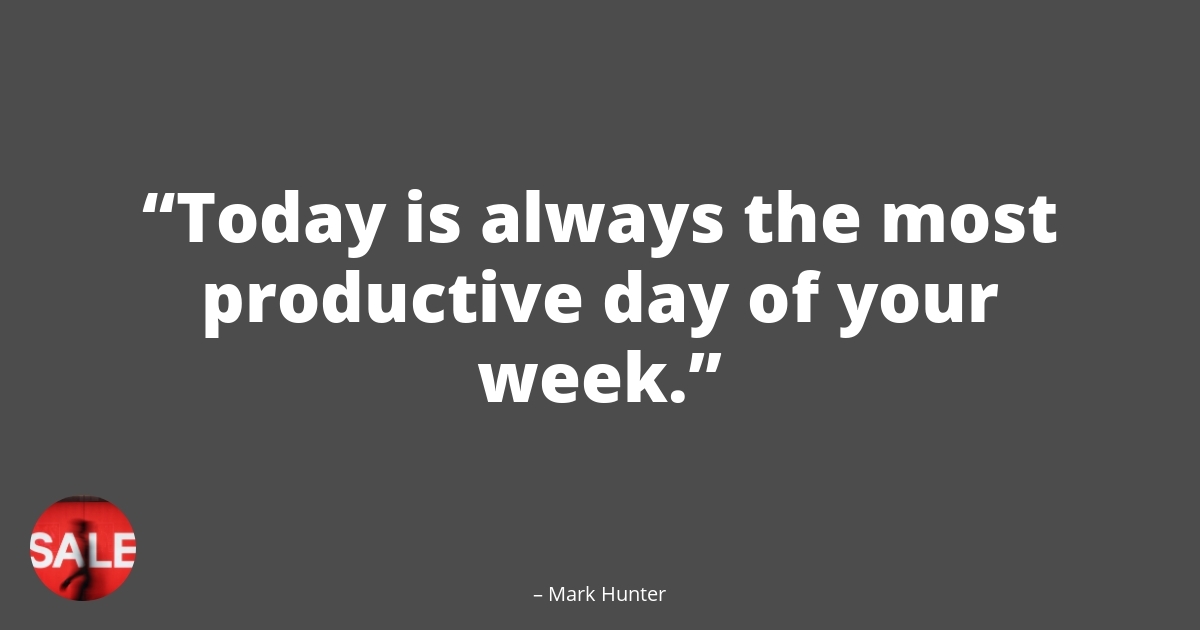 "Most people think 'selling' is the same as 'talking'. But the most effective salespeople know that listening is the most important part of their job." – Roy Bartell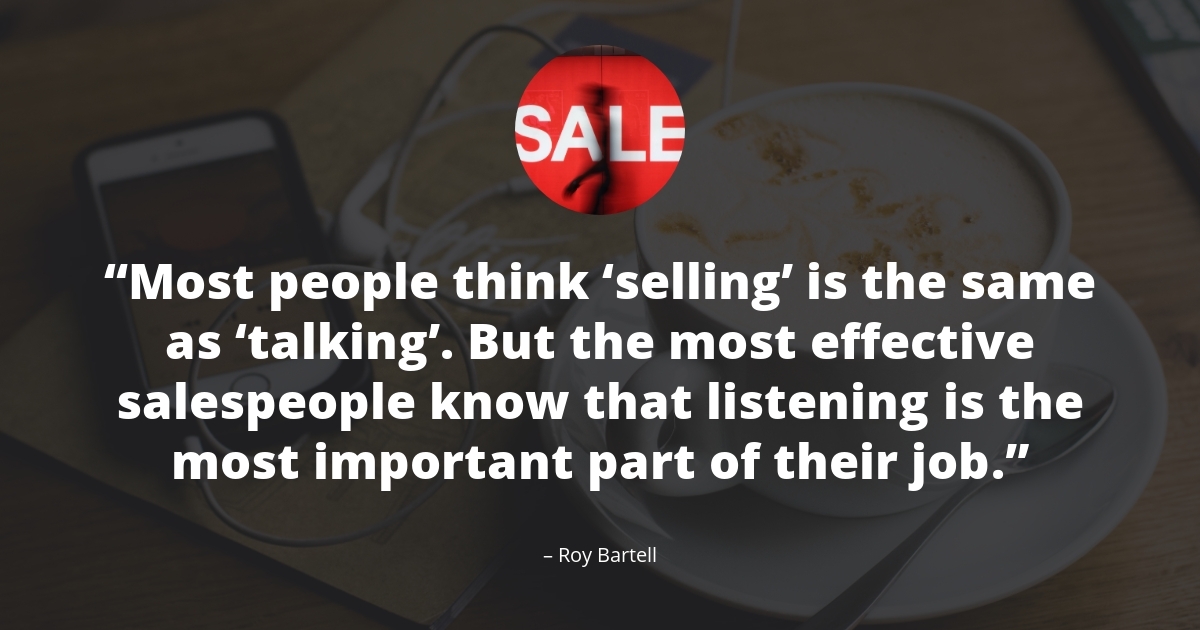 "I'm not a product of my circumstances. I am a product of my decisions." – Stephen Covey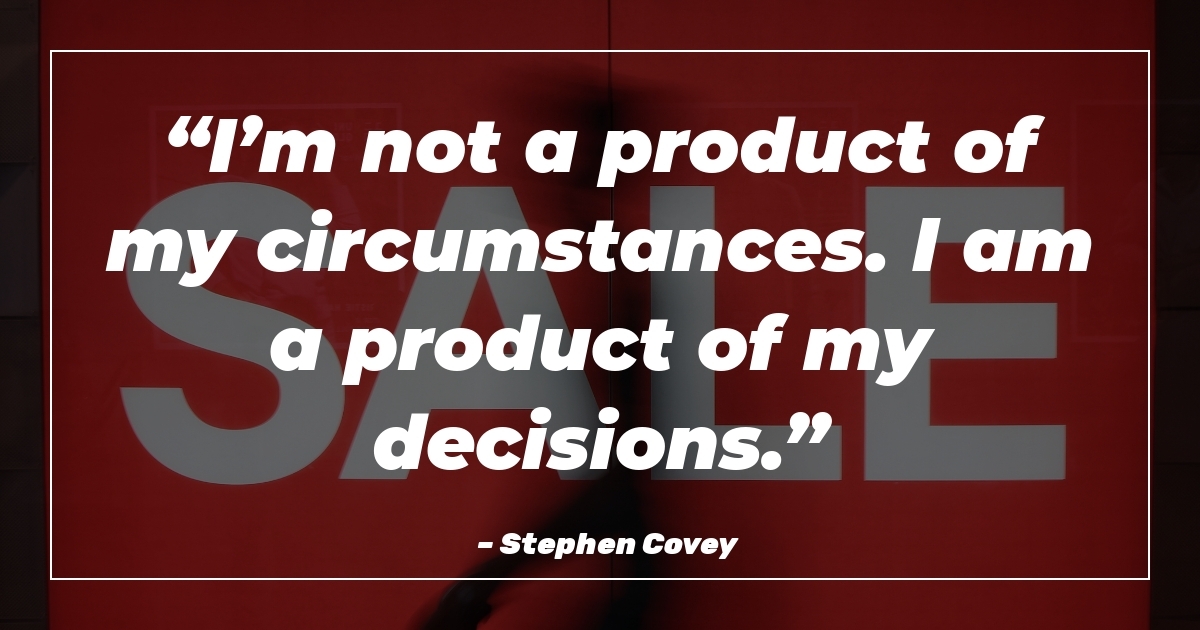 "Value the relationship more than the quota." – Jeff Gitomer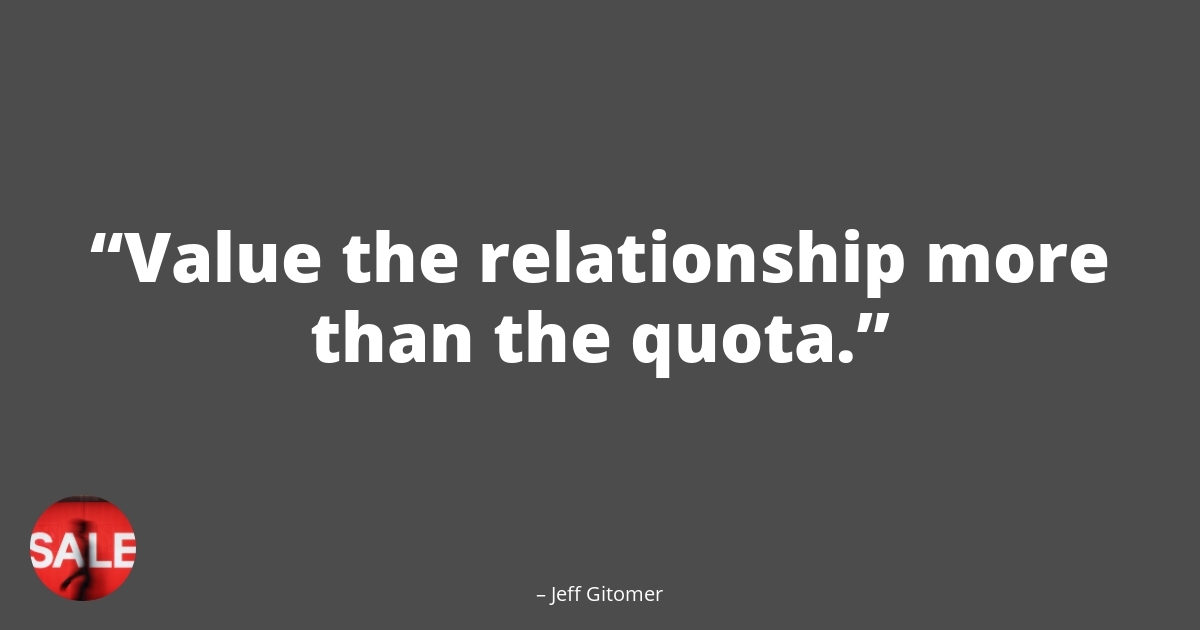 "Courage is not having the strength to go on; it is going on when you don't have the strength." – Teddy Roosevelt
"All progress takes place outside the comfort zone." – Michael John Bobak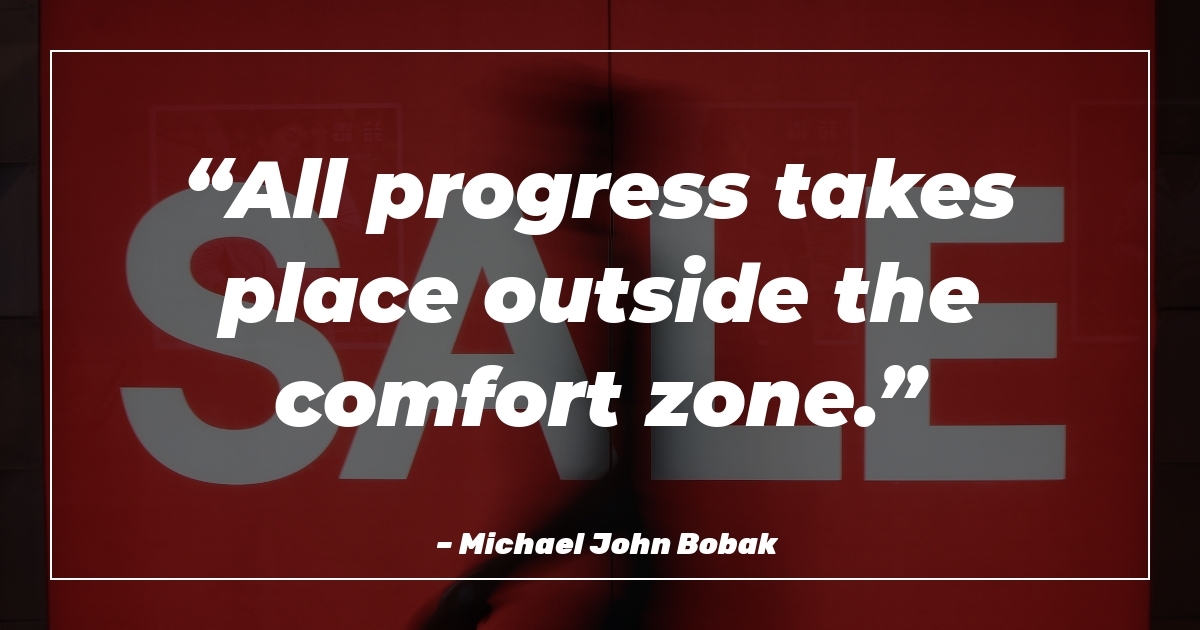 "How you sell is more important than what you sell." – Andy Paul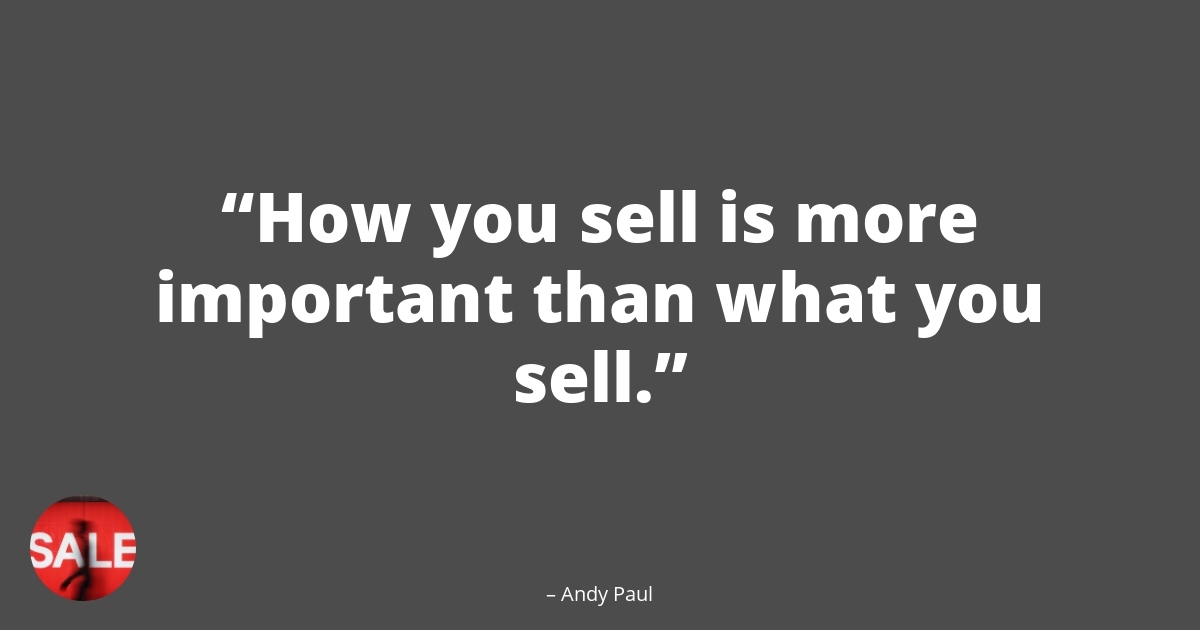 "Before LinkedIn and other social networks, in the sales world, ABC stood for Always Be Closing. Now it means Always Be Connecting." – Jill Rowley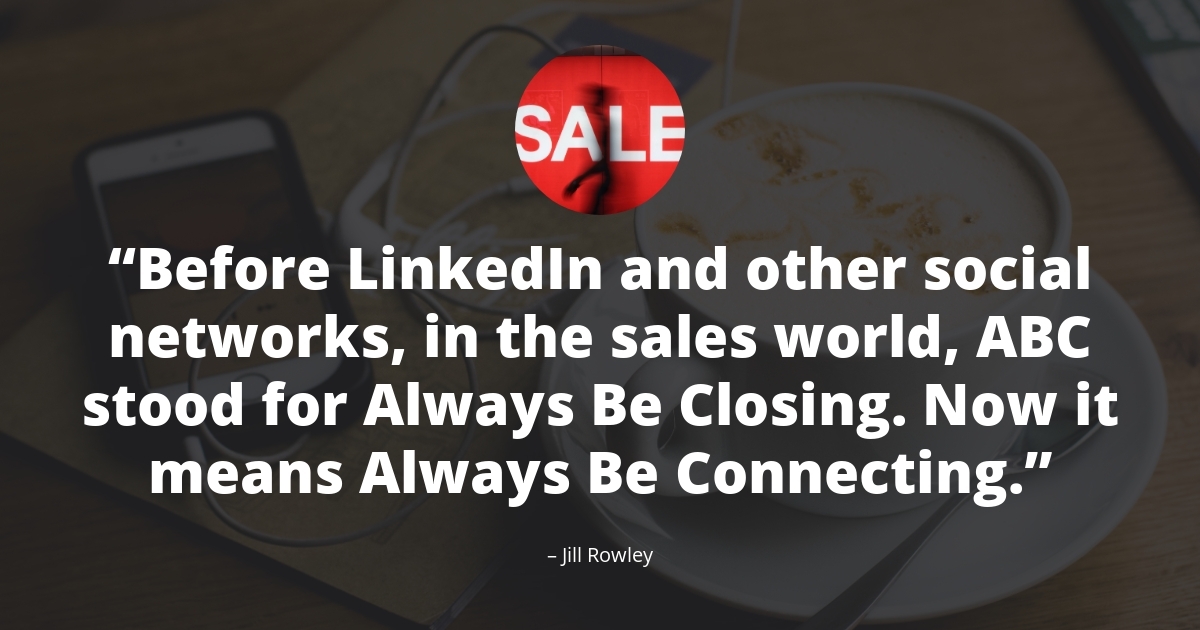 Positive Quotes
"Opportunities don't happen. You create them." – Chris Grosser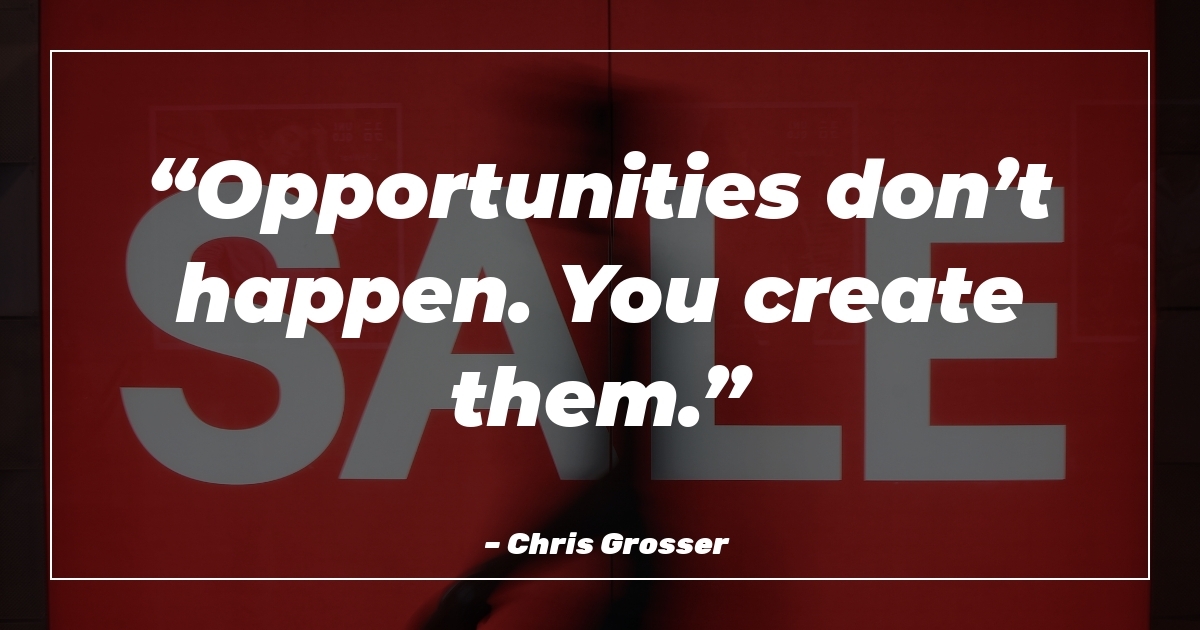 "You can't build a reputation on what you are going to do." – Henry Ford
"Killer salespeople uncover true problems behind desired solutions." – Aaron Ross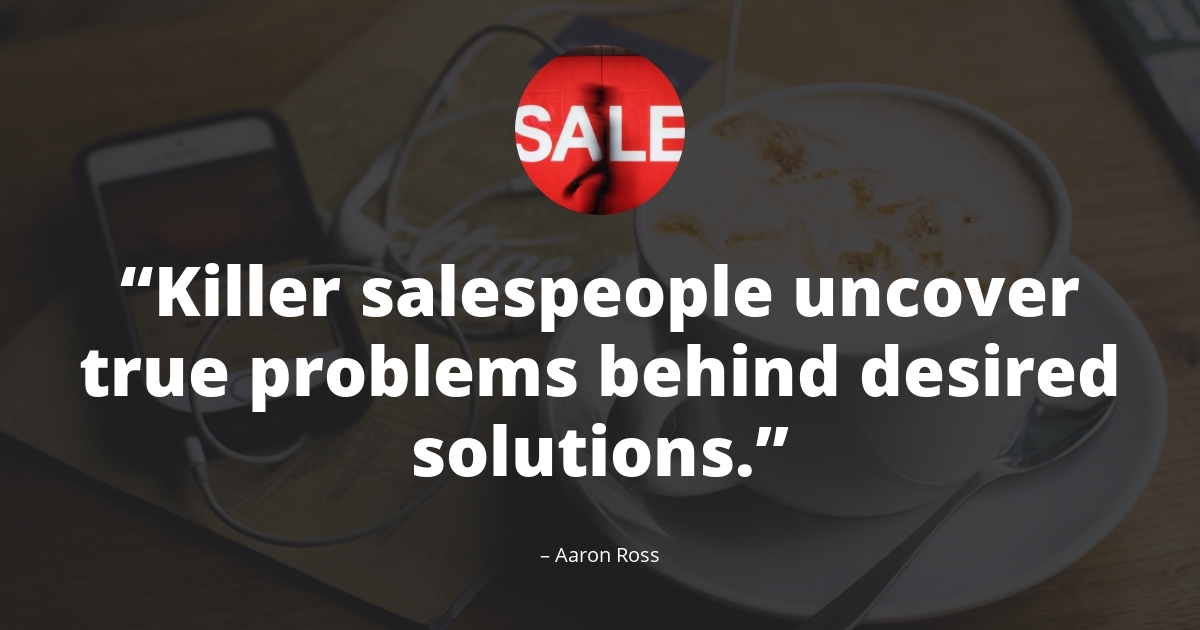 "I fear not the man who has practiced 10,000 kicks once, but I fear the man who has practiced one kick 10,000 times." – Bruce Lee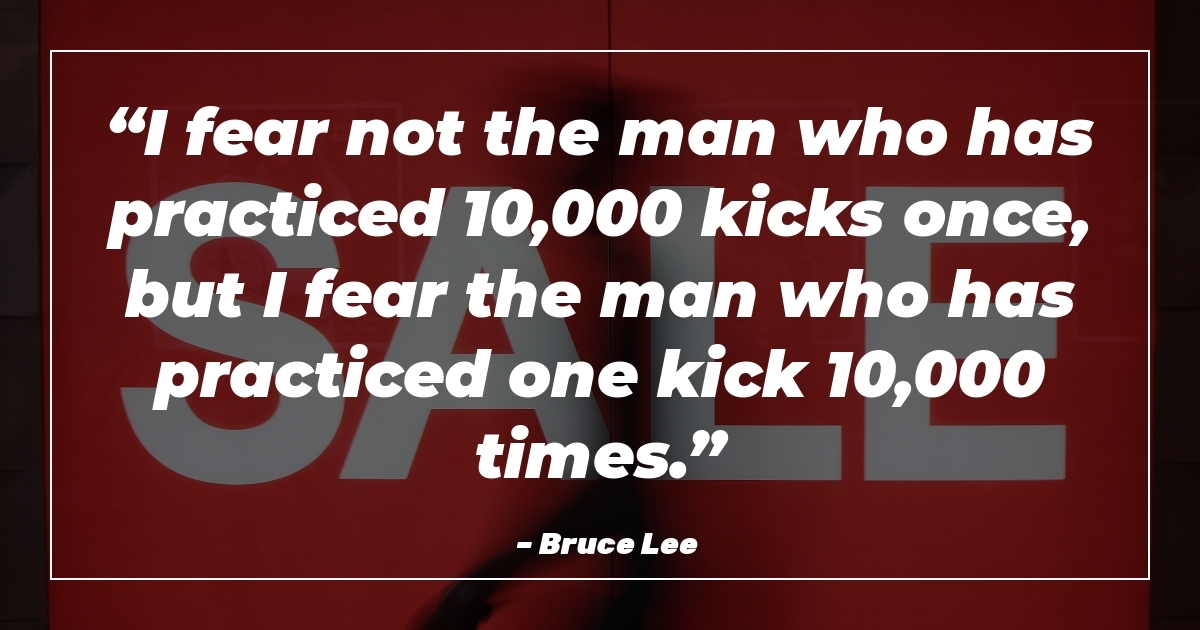 "Your attitude, not your aptitude, will determine your altitude." – Zig Ziglar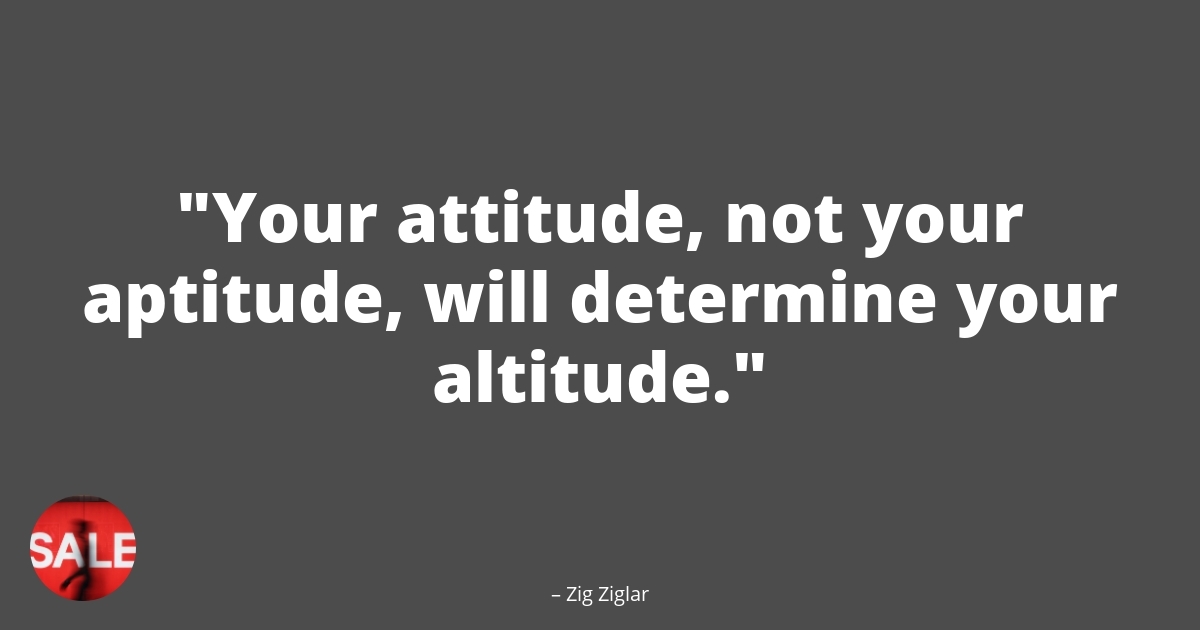 "I never lose. I either win or learn." – Nelson MandelaI never lose. I either win or learn Nelson Mandela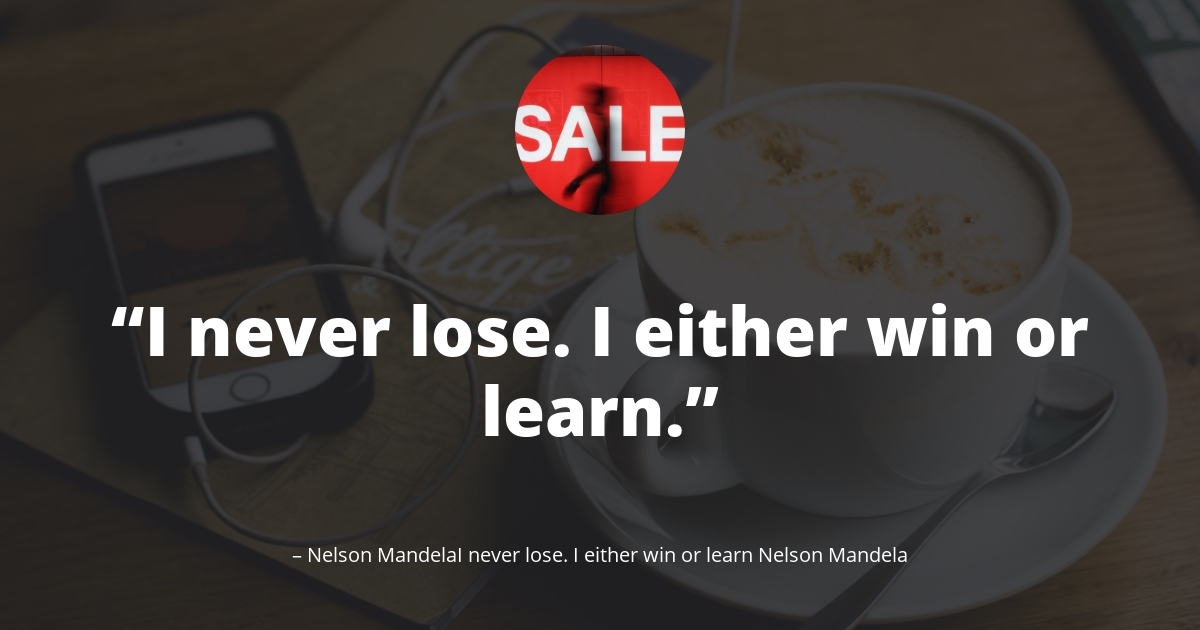 "Every email is an opportunity to test a different benefit or angle." – Heather R Morgan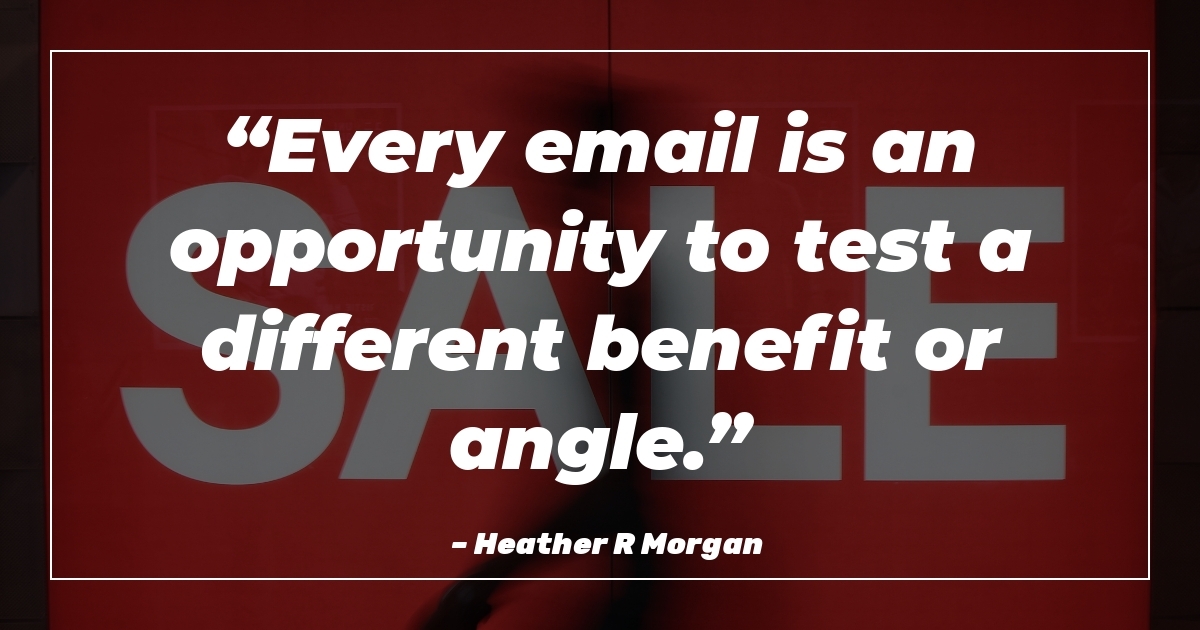 "Opportunities are usually disguised as hard work, so most people don't recognize them" – Ann Landers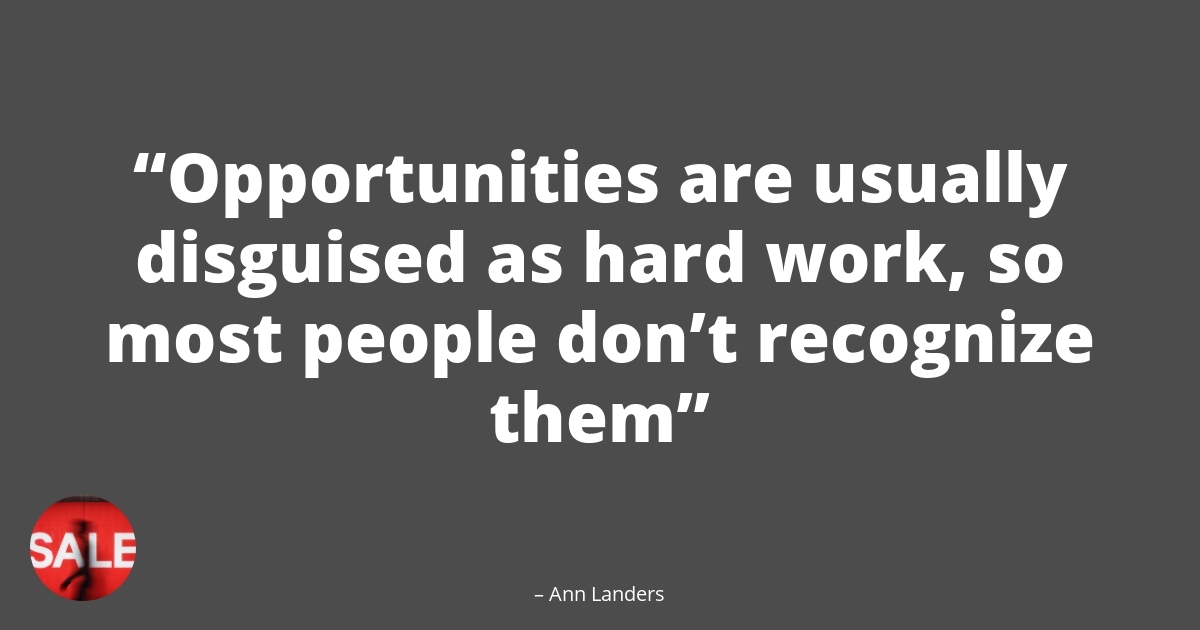 "The major difference between successful and unsuccessful people is that the former look for problems to resolve, whereas the latter make every attempt to avoid them." – Grant Cardone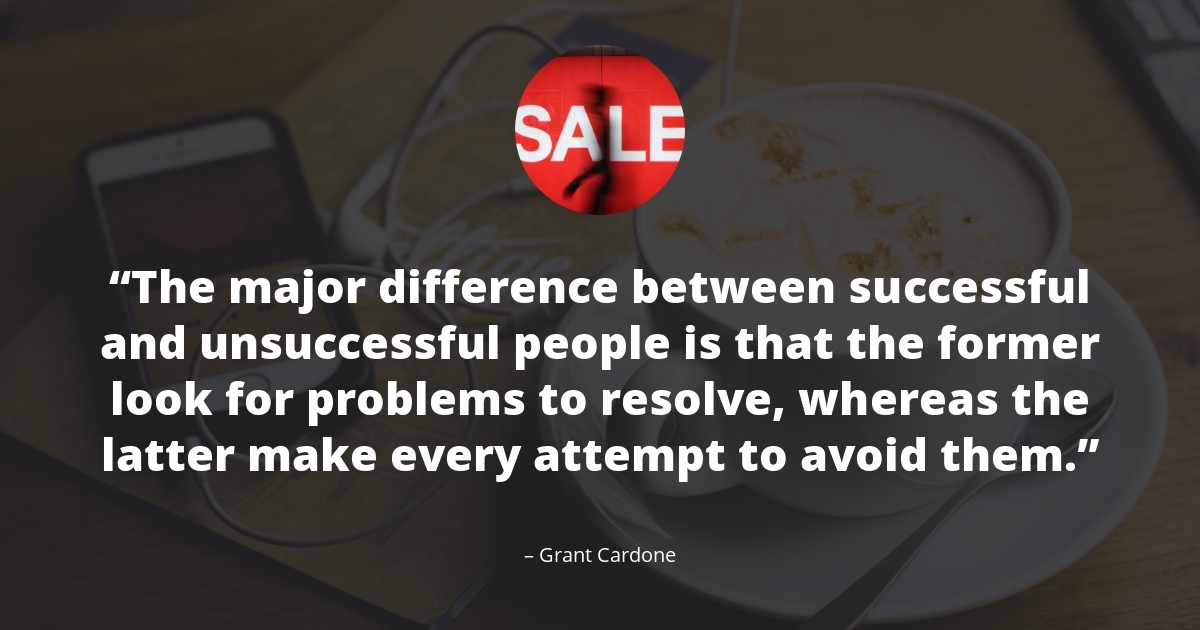 "If you are working on something that you really care about, you don't have to be pushed. The vision pulls you." – Steve Jobs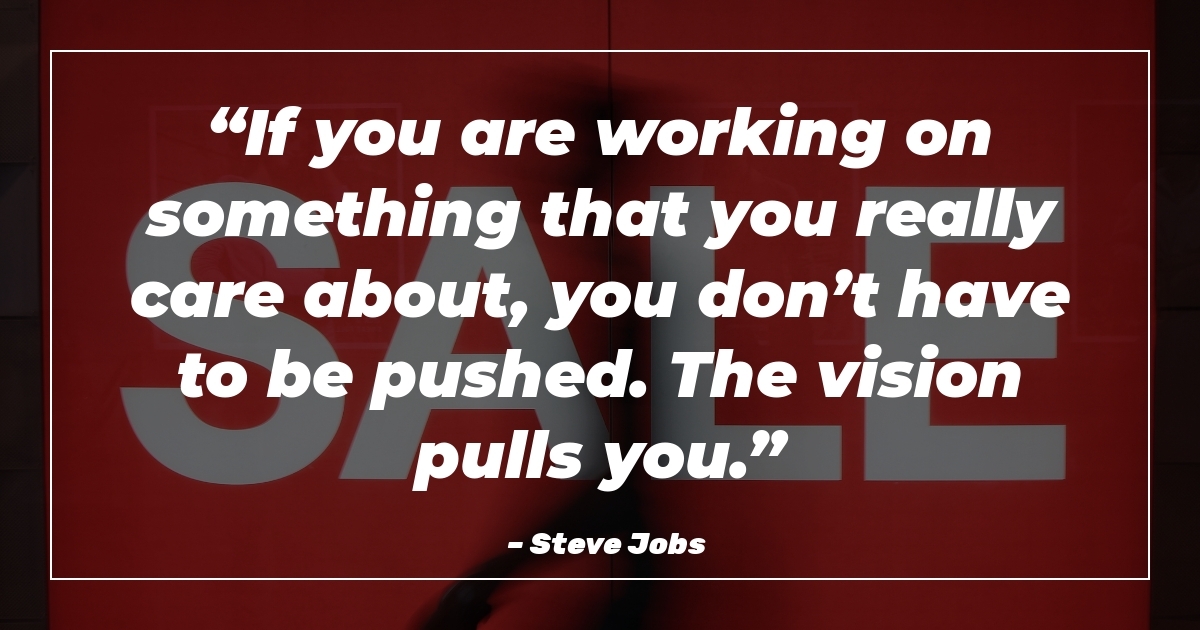 "You are never too old to set another goal or to dream a new dream." -C.S. Lewis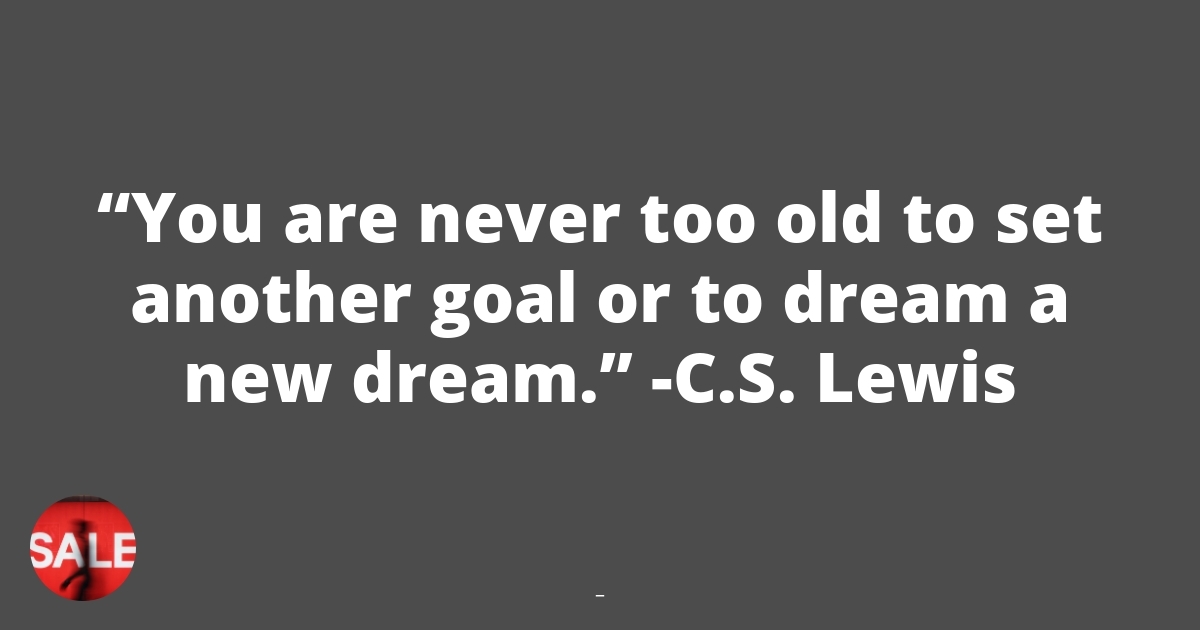 "Prospects are making their purchase decision based on whether they think you understand their problems and you have the knowledge, resources, and commitment to solving them." – Trish Bertuzzi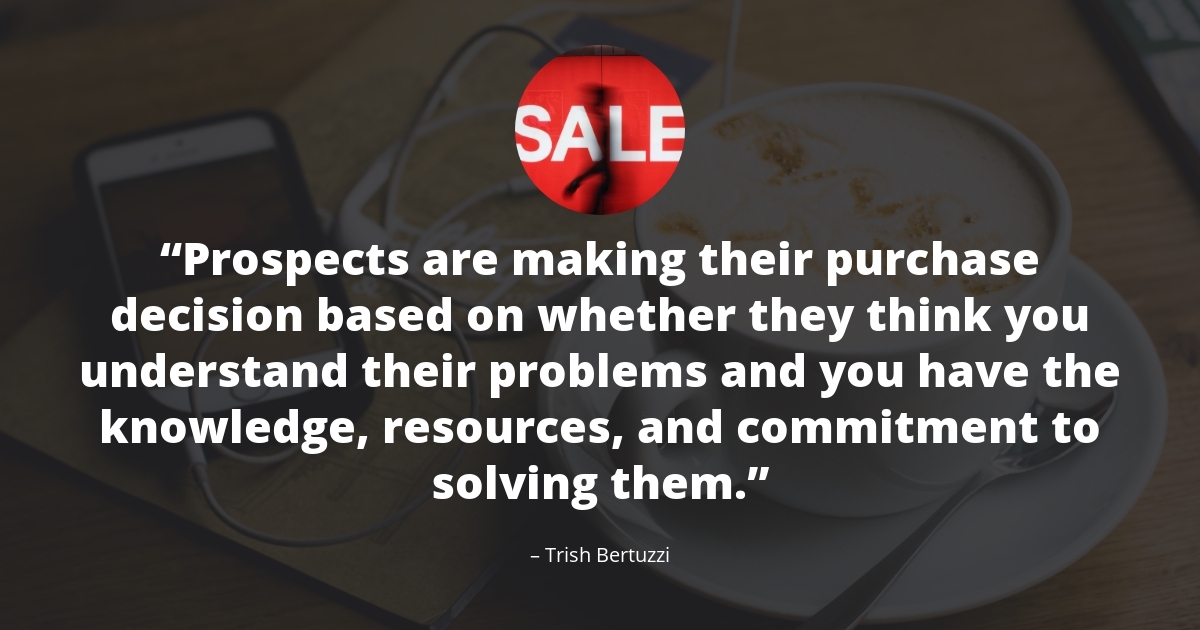 "Be genuinely interested in everyone you meet and everyone you meet will be genuinely interested in you." – Rasheed Ogunlaru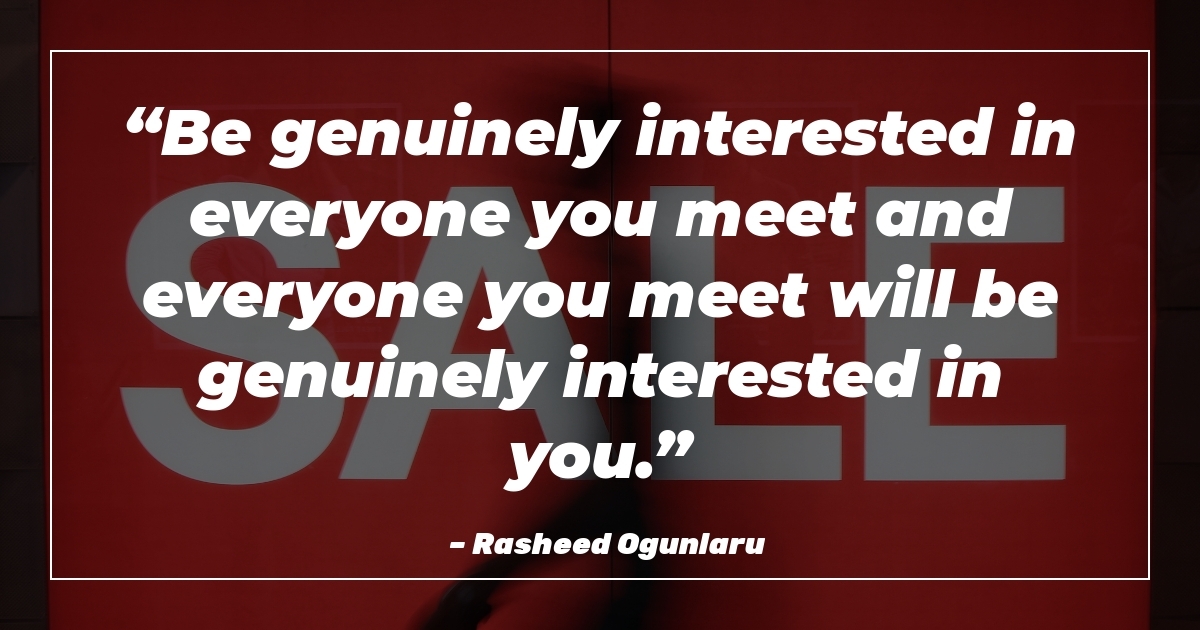 "Our greatest weakness lies in giving up. The most certain way to succeed is always to try just one more time." – Thomas Edison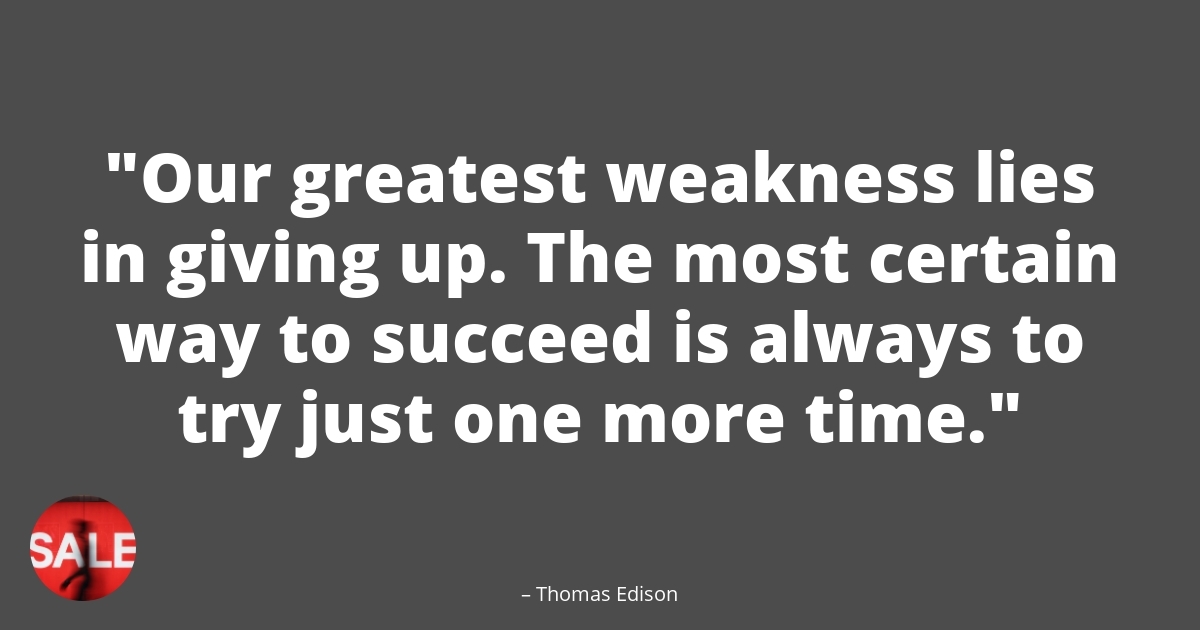 "You can't build a reputation on what you are going to do." -Henry Ford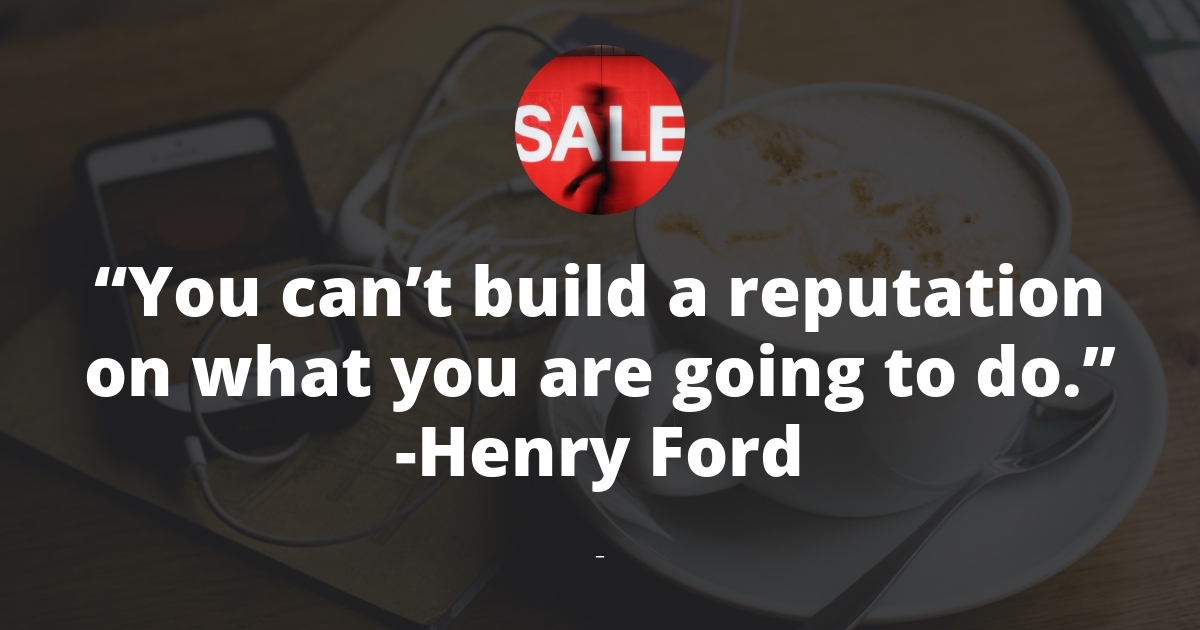 "Sometimes the most influential thing we can do is listen." – Bob Burg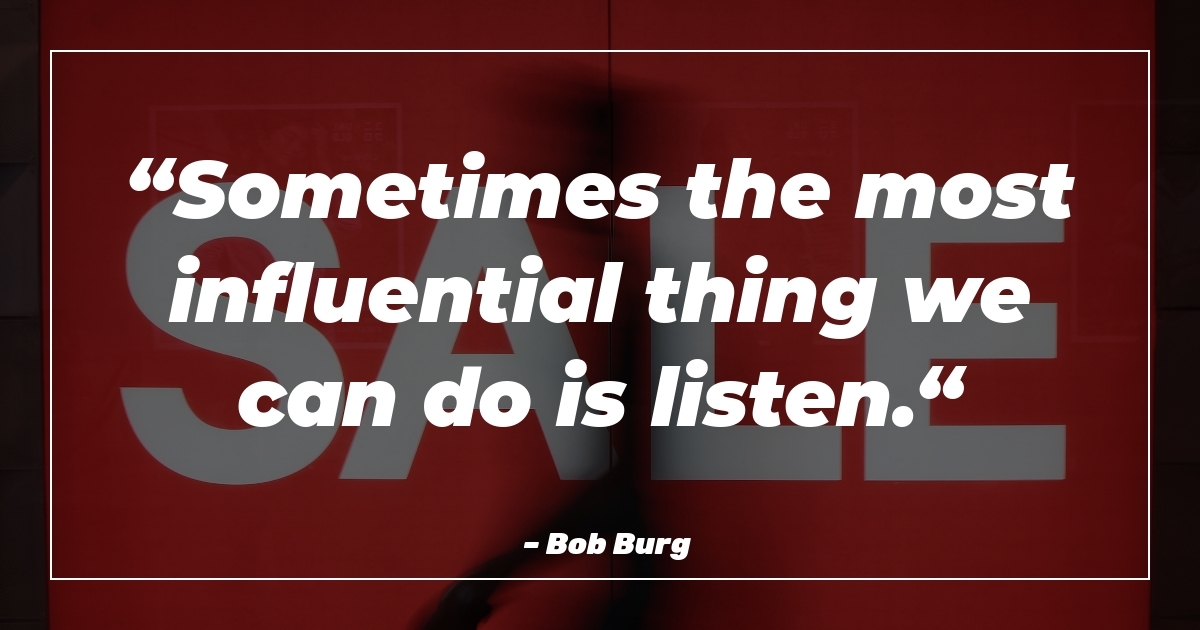 "Sales success comes from the right balance of quality human interaction and appropriate use of supplemental tools." – Deb Calvert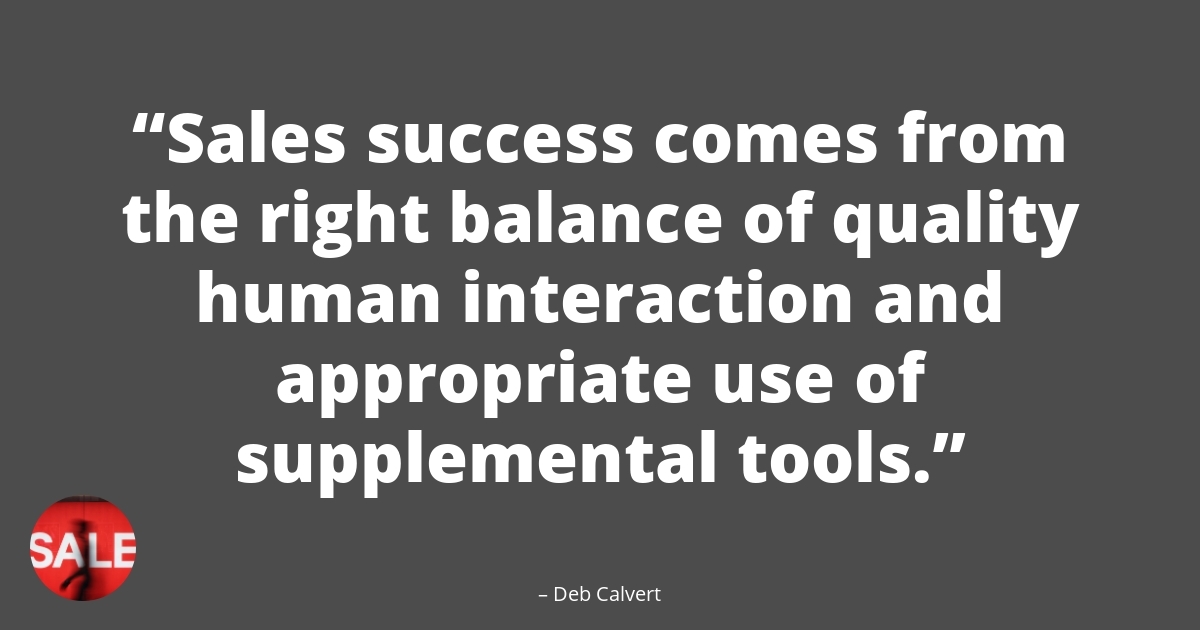 "Success looks a lot like failure up until the moment you break through the finish line." – Dan Waldschmidt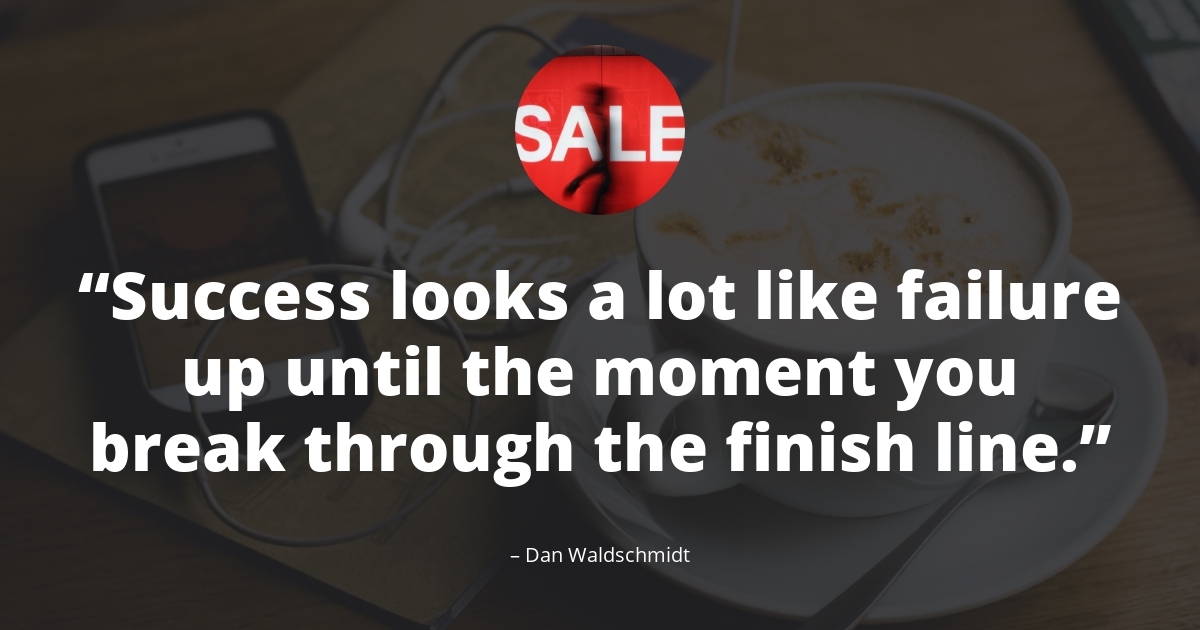 "Don't expect to be motivated every day to get out there and make things happen. You won't be. Don't count on motivation. Count on Discipline." – Jocko Willink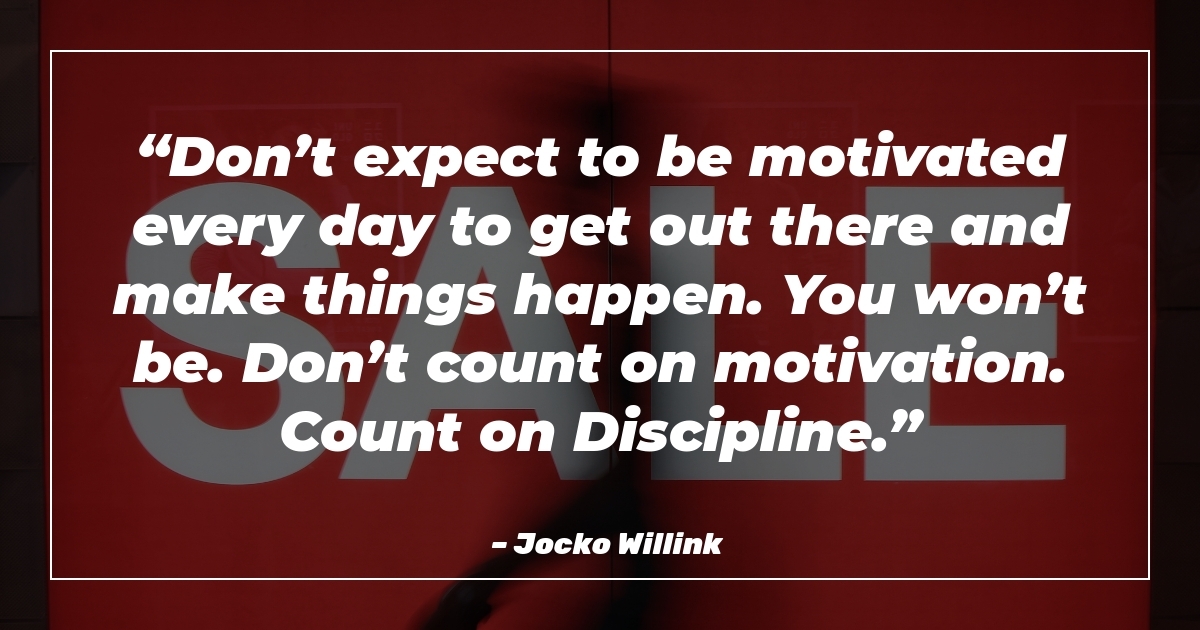 "If you can't describe what you are doing as a process, you don't know what you're doing." – Edward Demin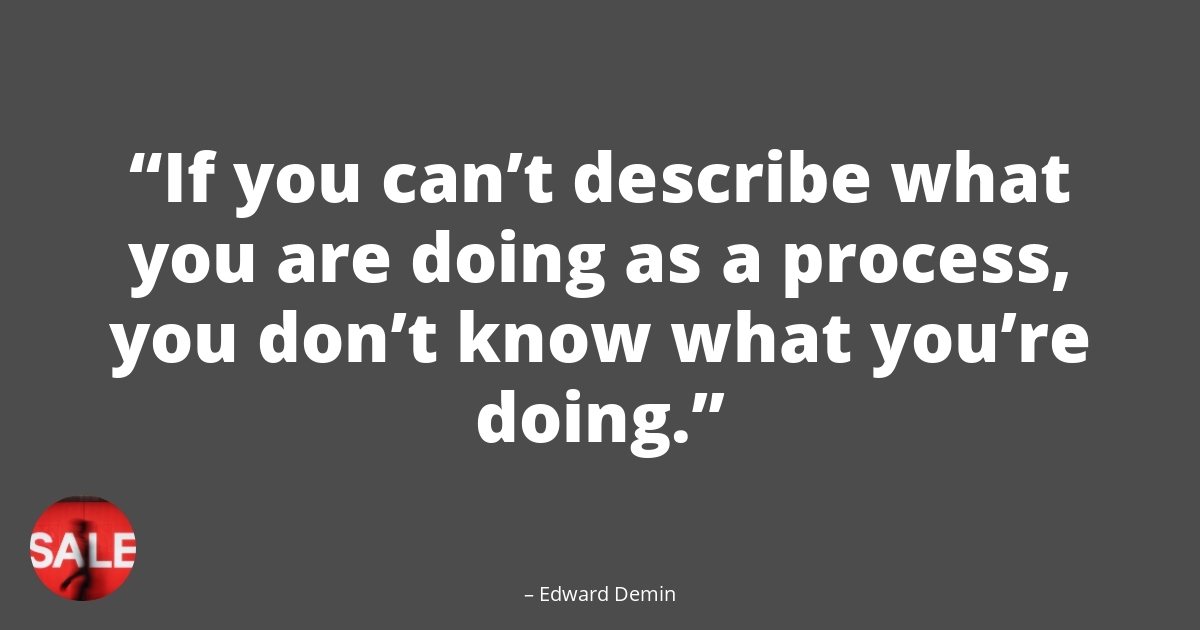 "Become the person who would attract the results you seek." -Jim Cathcart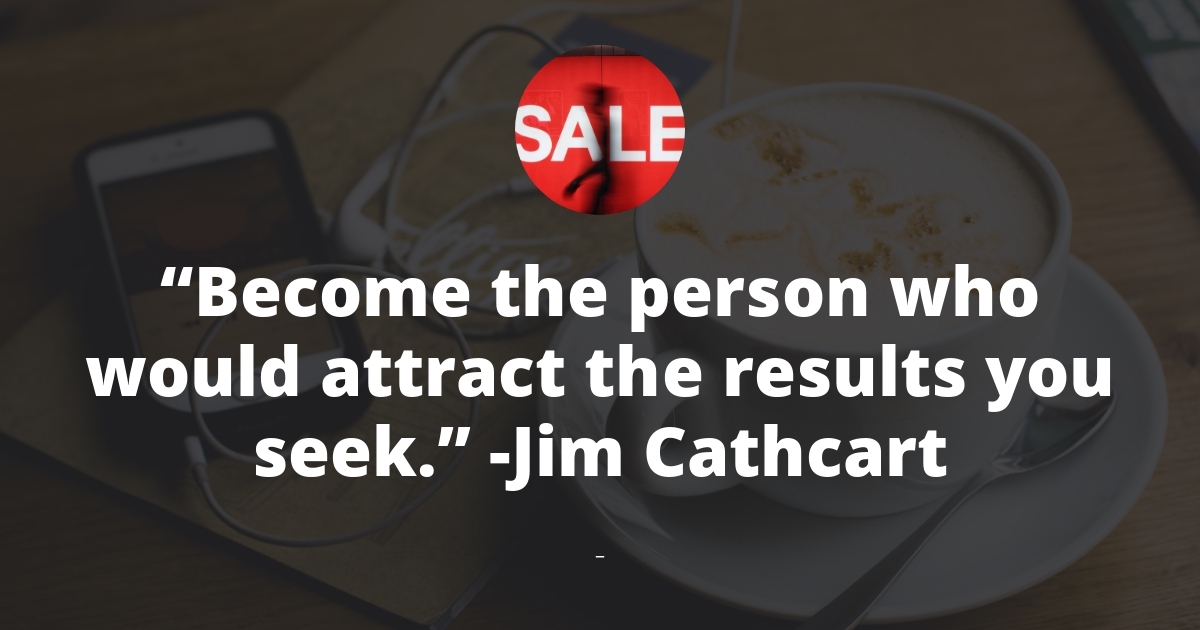 "Start working with your prospects as if they've already hired you." – Jill Konrath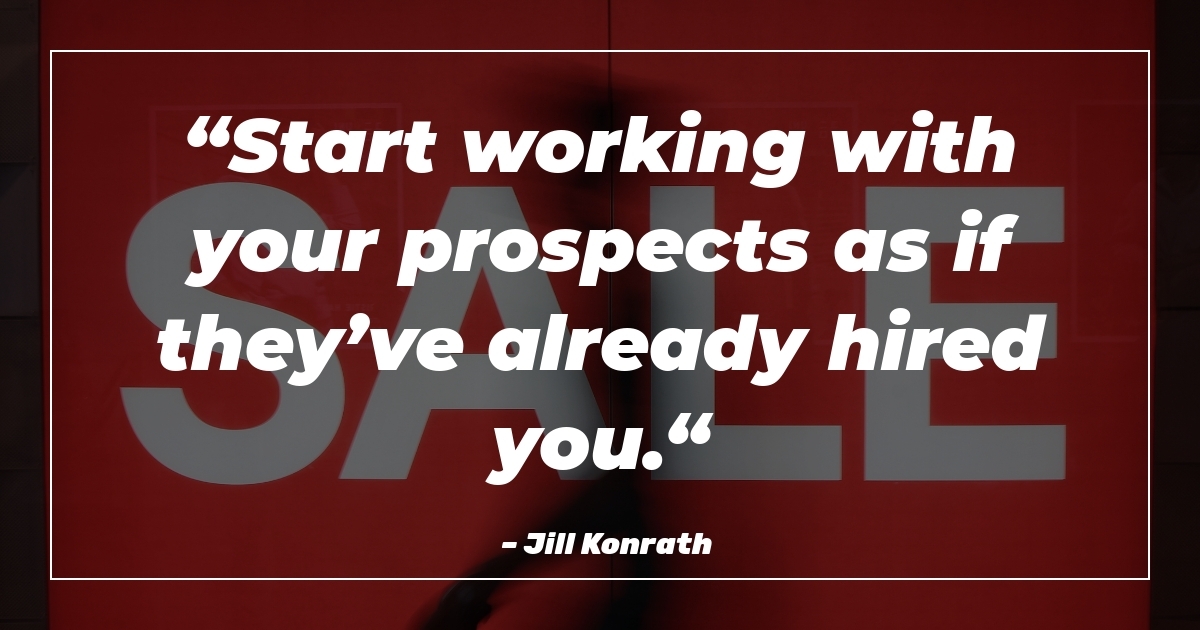 "If you don't give up on something you truly believe in, you will find a way." -Roy T. Bennett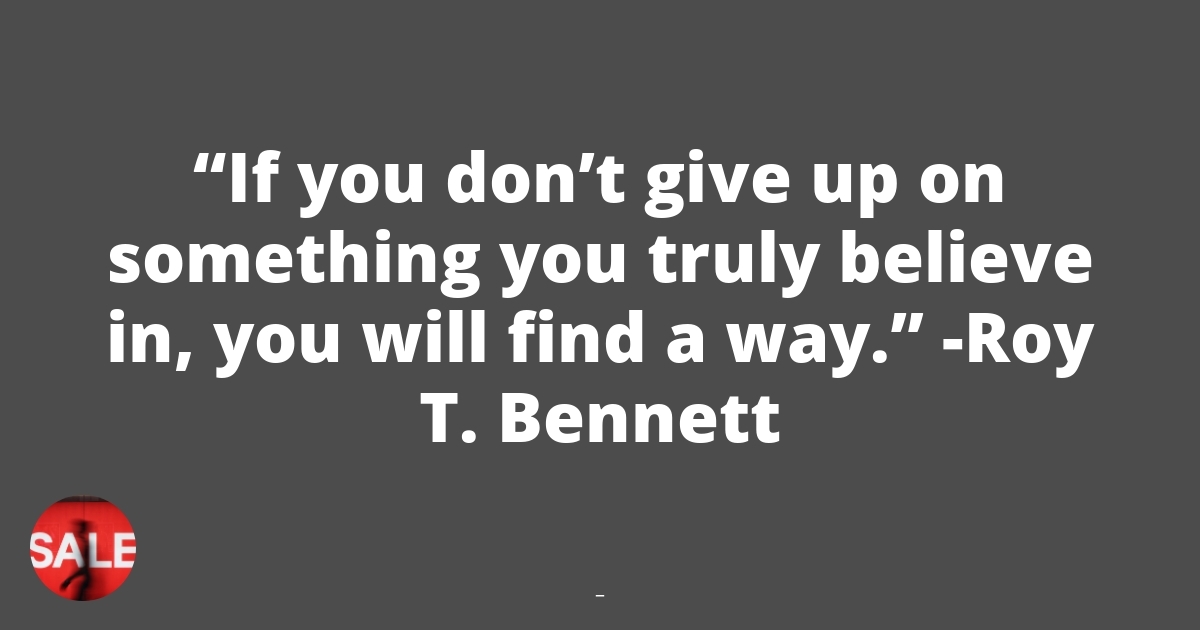 Want to start your own business?
Hey! 👋I'm Pat Walls, the founder of Starter Story.
We interview successful business owners and share the stories behind their business. By sharing these stories, we want to help you get started.
Interested in starting your own business? Join Starter Story Premium to get the greatest companion to starting and growing your business:
Connect + get advice from successful entrepreneurs
Step by step guides on how to start and grow
Exclusive and early access to the best case studies on the web
And much more!
PROMOTED
Are you ready to boost your revenue?
Using Klaviyo will open up a massive, untapped sales channel and bring you closer to your customers!
We've interviewed many impressive businesses who swear by the results of the product, including Brumate, Beardbrand, and many more.
Level up your email marketing with Klaviyo!
Free Guide
How To Start A Sales Automation Platform
If you're starting a sales automation platform, or looking to grow, this free 25 page guide is for you. Join our free weekly newsletter and get it right now.