How to Create Effective Print Media Marketing Campaigns in 2023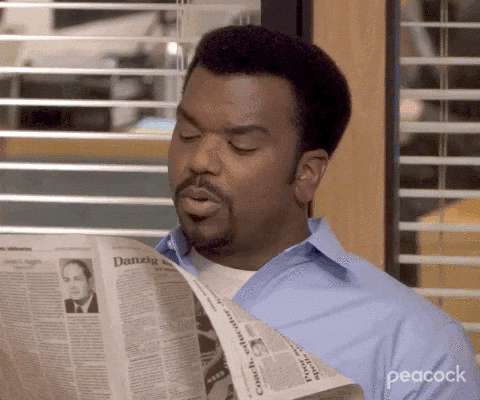 Topic
Print + Traditional
Cost Details
$500-$20,000
What Is Print Media Marketing?
Print media marketing is a form of advertising that uses physically printed media to reach consumers, business customers, and prospects.
Examples of physically printed media are magazines, newspapers, newsletters, consumer and trade magazines, and direct letters to target customers.
By creating print media marketing campaigns, businesses are able to reach a very wide audience and target different readerships.
Print Media Marketing Campaign Key Takeaways
Print media marketing remains staple in B2C marketer's annual media plans.
According to a study, nearly 80% of consumers act on direct print mail advertisements.
Print media marketing campaign offers a strong audience demographic targeting.
Because of the dubious reputation of online ads, print media marketing campaigns remain the most trusted source of marketing information.
Understanding How Print Media Marketing Campaigns Work
While digital advertising has surpassed print media marketing in the US, advertising on newspaper and other printed media is not going away any time soon.
Print media marketing campaigns allow the advertisers to showcase the brand and products across multiple formats. Consequently, the marketing campaign reaches the target audience in a unique way compared to digital marketing campaigns.
In general, the target audience has a higher chance of recalling an ad in print than they do on the online media.
According to Nielson survey, newspapers and magazine adverts are among the top-ranked marketing campaigns formats that earn the highest percentage of consumer trust.
Real-World Examples of Brands That Use Print Media Marketing
1.Alberta Theatre Projects
Alberta Theatre Projects ATP, is a Canadian theatre company.
Although most theatre companies in North America are using digital media to reach their audiences, ATP decided to venture into print media marketing.
ATP's Live magazine, covers what happens behind-the-scenes explaining to their audience what it takes to create and stage plays.
Through the publication, ATP hopes to create deeper relationships with its audience.
2.McDonald's
McDonald's the fast-food giant, uses newspaper adverts to reach their target audience.
The fast-food company decided to publish a newspaper advert reminding the customers that breakfast is still on even at 11.00 AM.
The advert features a great mix of humor and also drives the audience to the social media page. The McDonald fans who interacted with the newspaper most likely took to social media to respond or read responses from other fans.
How to Start Print Media Marketing Campaigns
Set the goals and objectives carefully
Come up with a budget
Plan the print media marketing campaign carefully
Write your copy with the customer in mind
Build an audience recognition through proper Ad design
Choose the right print media for your advert
Decide on the date of the publication
Test and tweak the print media marketing campaign
Designing the best print media marketing campaigns can be a hectic exercise especially if you do not have proper design skills.
Fortunately, you can use different design tools you can use to come up with top-quality ads for your campaign. Here are top examples of design tools you can use to come up with Ads for your print media marketing campaign:
Over
Add beautiful text & artwork to photos.
Businesses using Over:
pixlr
Cloud-based set of image tools and utilities, including a photo editor, a screen recorder, and a photo sharing service.
Businesses using pixlr:
36 successful businesses are using pixlr ➜
Want to find more ideas that make money?
Hey! 👋 I'm Pat Walls, the founder of Starter Story.
Get our 5-minute email newsletter packed with business ideas and money-making opportunities, backed by real-life case studies.
Join Starter Story
See exactly how online businesses get to millions in revenue
4,818 founder case studies
Access to our founder directory
Live events, courses and recordings
8,628 business ideas
$1M in software savings