3 Youtube Video Creation Business Success Stories [2022]
•
Updated: October 20th, 2022
3 Youtube Video Creation Business Success Stories [2022]
Start A Youtube Video Creation Business
In today's digital world, YouTube channel has become an essential marketing tool. YouTube is the top video marketing platform for brands looking for paid and organic growth through video content. Businesses hire video creators to help them record, edit and upload YouTube videos.
Are you a videographer with an interest in YouTube marketing? Consider starting a YouTube video creation business.
To start your business, register a brand name and create a website and a YouTube channel. Use the YouTube channel and the website to sensitize your target customers on the importance of video marketing.
Potential customers include new and existing startups, individuals, celebrities, and organizations looking to use YouTube video marketing to grow their reach.
Here are some real life success stories of starting a youtube video creation business:
1. ProductionCrate, LLC ($600K/year)
CHRIS KELLY (from San Diego, CA, USA) started ProductionCrate, LLC over 13 years ago.
Team
2 founders / 4 employees
Case Study
I work with a group of artists and developers who are making tools for other artists. If you need royalty-free music, video effects, graphics, or sound assets, we've got you covered.
ProductionCrate got its reputation from our VFX library, FootageCrate. That's our flagship product, and where most of our million-plus users first found us. Filmmakers don't just need one asset, though. As soon as our users realize we have all kinds of production resources, they're downloading everything they need to make their project awesome.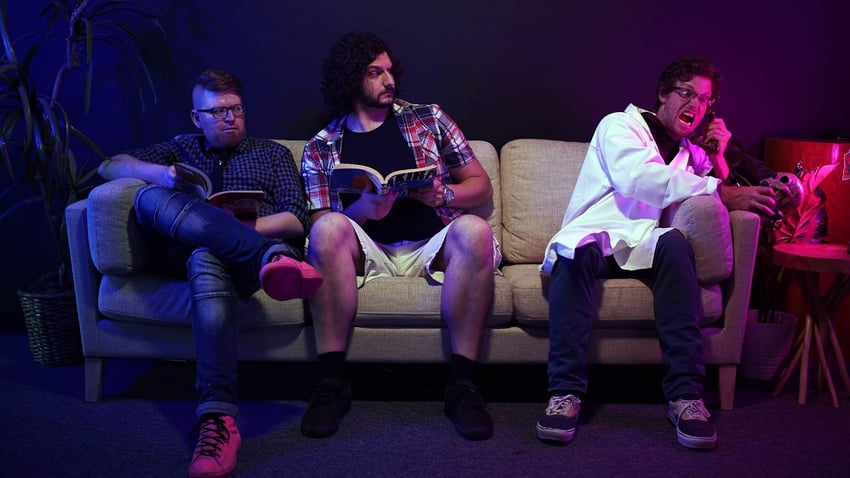 2. Jon Corres ($120K/year)
$18k in 9 months ... from ONE YouTube video? And that's without even filming or putting your face on camera! Jon Corres identifies trending topics on YouTube and produces viral videos to ride that trend. Or at least videos he hopes will hit the algorithm just right. It's a numbers game -- not eve…
Jon Corres (from Las Vegas, Nevada, United States) started Jon Corres almost 5 years ago.
Team
1 founders / 0 employees
Case Study
Jon Corres finds hot topics on YouTube and creates viral videos to capitalize on them.
He makes videos for his audience to share his knowledge of building YouTube channels, earning money online, and digital marketing, and other popular topics.
In February, one video received a quick 1 million views, earning Jon $3,200 in advertising revenue.

Read the full article on podcasts.apple.com ➜
3. Part-Time YouTuber Academy ($4.5M/year)
Ali Abdaal (from ) started Part-Time YouTuber Academy almost 6 years ago.
Team
1 founders / 21 employees
Case Study
Ali Abdaal is a junior doctor who also runs the Part-Time YouTuber Academy, a website with tutorials for aspiring YouTubers.
Ali has a YouTube channel with over 3M subscribers and over 218,836,000 total views, he generates around $4.5M+ income from 15 sources.
He has uploaded more than 400 high-quality videos on YouTube, where he talks about leading a happier, healthier, and more fruitful life.
Ali has been producing content online for more than ten years and YouTube has become a source of steady income for him. Now he helps other aspiring YouTubers turn this into a full-time career.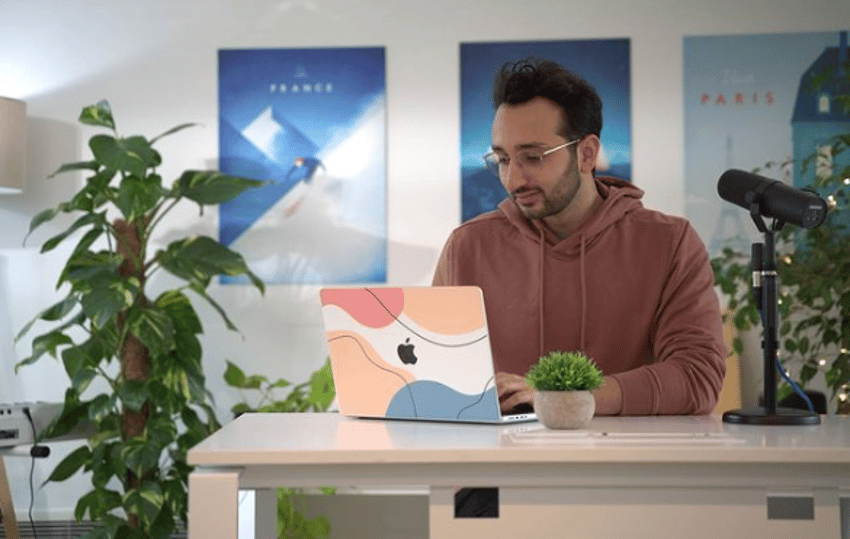 Read the full story on entrepreneurshandbook.co ➜
Want to find more ideas that make money?
Hey! 👋 I'm Pat Walls, the founder of Starter Story.
Get our 5-minute email newsletter packed with business ideas and money-making opportunities, backed by real-life case studies.