6 Teaching Business Success Stories [2022]
•
Updated: October 20th, 2022
6 Teaching Business Success Stories [2022]
Start A Teaching Business
Here are some real life success stories of starting a teaching business:
1. Lessons By Brooke & Company ($420K/year)
Brooke Schrager (from Chicago, IL) started Lessons By Brooke & Company almost 7 years ago.
Team
1 founders / 1 employees
Case Study
Hello! My name is Brooke Schrager and I am the founder and studio manager of Lessons By Brooke & Company. We provide customized, in-home, private music lessons to students of all interests, ages, and ability levels.
We have also been able to expand our offerings to include lessons in arranging, bass, brass, composition, guitar, piano, sound engineering, viola, violin, and voice. I could not be more proud of and grateful for my team and our community of incredible students and families.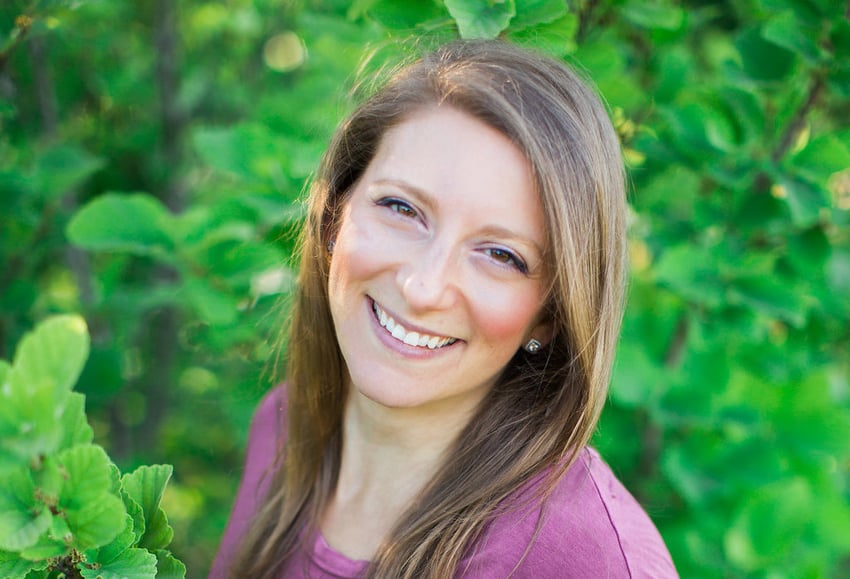 2. Teacher Jade ($120K/year)
Jade Weatherington (from Atlanta, GA, USA) started *Teacher Jade * almost 3 years ago.
Team
1 founders / 0 employees
Case Study
My name is Jade, but my students call me Teacher Jade. I have two businesses that were founded from "ah-ha" moments. My primary business is an online academy that offers courses to youth ages 8-18. From the success of that business, I started my second business which teaches anyone how to teach classes online.
That was my first "ah-ha" moment. I went from teaching online as a side job and earning a couple of hundred dollars a month to becoming a five-figure a month online teacher and I was working way less than my full-time contract hours.
3. Flea Market Flipper ($99.6K/year)
Want to scale back on your day job? Want to travel more, and spend more time with your family? That's exactly what Stacy Gallego has been able to do thanks to her part-time flipping business. What's cool is that this income stream was actually inspired by a former side hustle show guest, Rob "the…
Rob and Melissa Stephenson (from Orlando, Florida, USA) started Flea Market Flipper over 8 years ago.
Team
2 founders / employees
Case Study
Rob and Melissa Stephenson are the creators of Flea Market Flipper. They have been flipping goods for a living since 2014 and now help others wanting to start a flipping business.
Rob made his first eBay flip way back in 1996. He used to upload an HTML listing and be paid with postal checks back then.
They now guide people on how they can buy products from their local thrift stores or yard sales and resell them for a huge profit margin.
No matter how much or how little experience a person has, they assist them in quickly building a profitable reselling business.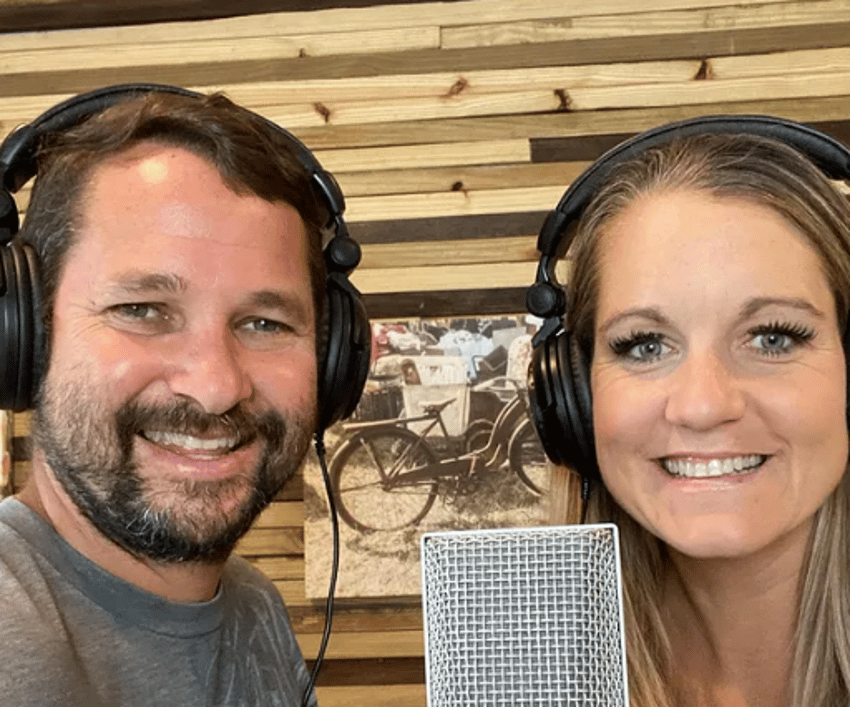 Read the full story on forbes.com ➜
4. Trade And Travel ($10M/year)
This week we have a rewind episode of the update episode with Teri Ijeoma! One of my goals this year is to dive into Teri's Trade & Travel course & start trading as a side hustle. And I'm kicking it off by joining her . Check it out here: Teri Ijeoma began her professional career working in education and nonprofits. When she started trading stocks eleven years ago, she initially saw it as an opportunity to simply supplement her income. However, she was so successful with this side hustle that in 2017, she decided to quit her job, travel the world, and begin trading full-time. While traveling, Teri was constantly asked to show others how she was successfully trading in the stock market. She set up and taught her first class in Thailand, her second in Vietnam, and had a fully-fledged curriculum created by the time she returned to the States. Teri now offers an online curriculum that shares her investing strategies with people all over the world. She also partners with organizations and companies to train and empower individuals to achieve financial freedom and build wealth through investing. In this episode, Teri shares advice on how to finally get started with her course, how to work on your mindset for trading and gives some tips on how to reach your income goals with trading. In this episode, we discuss: Her preferred trading method and what is the difference (going long vs short selling) How to actually get started with Teri's trading course & trading in general + what causes us to delay getting started Can you really trade stocks as a side hustle to earn an extra income Paper trading and its benefits How to set concrete goals in trading  Check out this episode and others on , , , and This episode is brought to you by: Host and personal finance educator Jamila Souffrant shares practical and tactical ways that you can achieve your dreams of Financial Freedom & Financial Independence. Subscribe and listen to the Journey To Launch podcast wherever you listen to podcasts.  Go to for a free fourteen-day trial and get full access to Shopify's entire suite of features. Links mentioned in this episode Click here to subscribe via RSS feed (non-iTunes feed): Announcements Join our Facebook Community If you're looking for a community of supportive side hustlers who are all working to take our businesses to the next level, join us here: Guest Social Media Info Side Hustle Pro – Teri Ijeoma (Instagram) –
Teri Ijeoma (from Dallas, TX, USA) started Trade And Travel over 4 years ago.
Team
1 founders / employees
Case Study
Teri Ijeoma established Trade and Travel in May 2018. It is an online course that teaches individuals how to trade in order to achieve financial independence. She hosts her trading course online using Teachable, an e-learning platform.
Teri made over $10M from her courses in 2020 and Trade and Travel has generated lifetime sales of more than $45M to date.
Her first course was priced at $1000 per person. Later, she improved her packages, added more content, and raised her prices.
Teri claims that she uses Convert Kit to send emails and Calendly to schedule phone calls. She also has more than 160K Instagram followers, which she uses to promote her content internationally.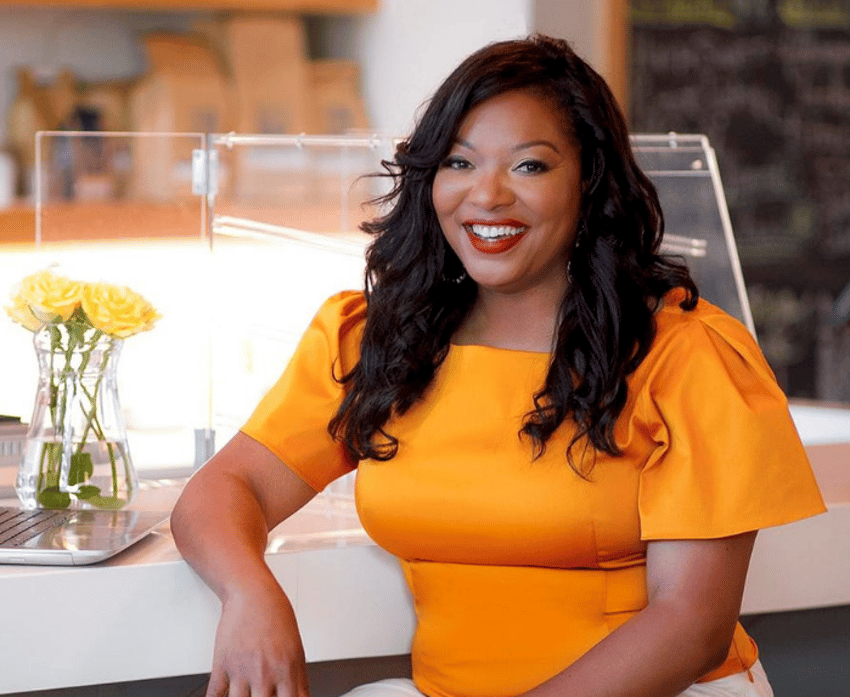 Read the full article on medium.com ➜
5. Miss Devyn ($48K/year)
Devyn Ricks, a mom of 4, isn't a Twitch celebrity or a big time YouTuber, but she's still earning thousands of dollars a month playing video games part-time. In this episode, she breaks down how she does it and how you can follow the same strategies to monetize your hobby! SPONSOR: - Use promo code SIDEHUSTLE for 50% off your first month! IMPORTANT LINKS:
Devyn Ricks (from ) started Miss Devyn ago.
Team
1 founders / employees
Case Study
Devyn Ricks is the founder of Miss Devyn, and she has been teaching online for more than eight years and has played video games for over 20 years.
Devyn is not a well-known YouTuber or Twitch streamer, but she makes thousands of dollars each month playing video games on the side.
She is an Outschool gaming teacher who enjoys both teaching and playing video games. Her YouTube channel focuses entirely on guiding experienced and beginner players through the ins and outs of her favorite games.
On her Outschool profile, Video gaming Social club Universe, Devyn offers live instruction to young students.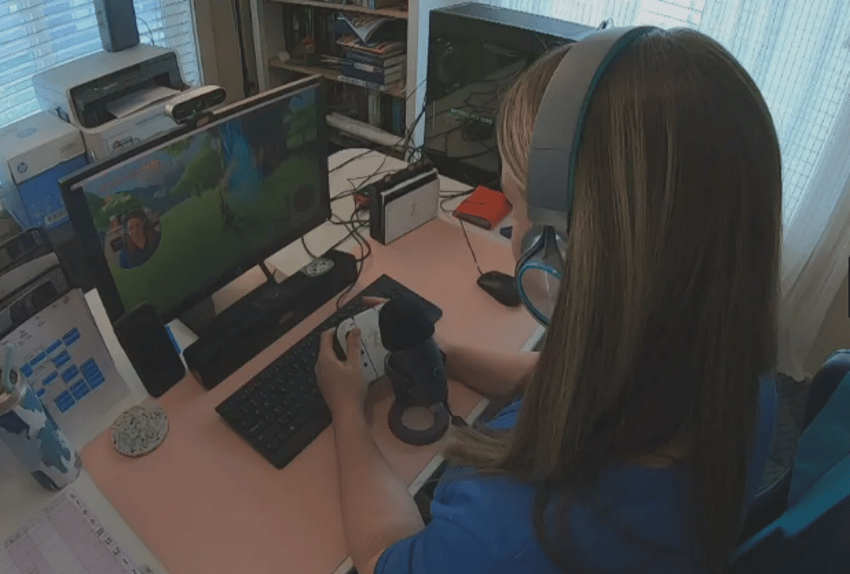 Listen to the full podcast on podcasts.apple.com ➜
6. Miss Excel ($3.6M/year)
Today I have my friend Kat Norton on the show. Kat goes by the name Miss Excel on TikTok and if you are on the platform, you have probably seen her videos.
Kat Norton (from New York, New York, USA) started Miss Excel over 2 years ago.
Team
1 founders / 3 employees
Case Study
Kat Norton (@miss.excel on Instagram and TikTok) enthusiastically imparts Microsoft Excel knowledge to people, companies, and educational institutions through her line of Excelerator Courses and specialized group training sessions.
Kat has over 1 million TikTok followers, which she has used to launch a successful software training company in just two years. After posting her first video in June 2020, she never had to look back.
In just 10 days, she gained 200,000 new Instagram followers and currently has 639K followers on the platform.
She typically earns between $250,000 and $300,000 per month, and once ,she made $100,000 in just 24 hours.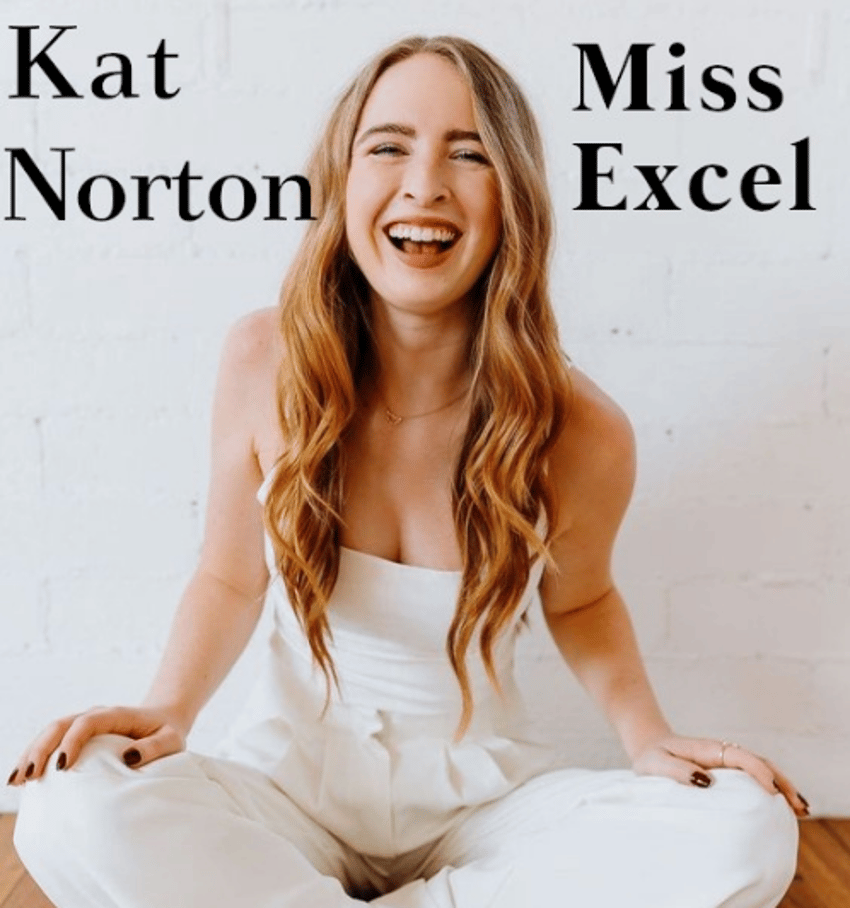 Listen to the full podcast on podcasts.apple.com ➜
Want to find more ideas that make money?
Hey! 👋 I'm Pat Walls, the founder of Starter Story.
Get our 5-minute email newsletter packed with business ideas and money-making opportunities, backed by real-life case studies.