5 Sound Effects Producer Success Stories [2022]
•
Updated: October 20th, 2022
5 Sound Effects Producer Success Stories [2022]
Become A Sound Effects Producer
Sound effect editors recreate the realistic ambient sounds that films portray. To become a sound effect producer, complete a sound engineering course or a relevant course to earn sound designer skills. Secure an internship to practice and hone your skills.
Here are some real life success stories of starting a sound effects producer:
1. ProductionCrate, LLC ($600K/year)
CHRIS KELLY (from San Diego, CA, USA) started ProductionCrate, LLC over 13 years ago.
Team
2 founders / 4 employees
Case Study
I work with a group of artists and developers who are making tools for other artists. If you need royalty-free music, video effects, graphics, or sound assets, we've got you covered.
ProductionCrate got its reputation from our VFX library, FootageCrate. That's our flagship product, and where most of our million-plus users first found us. Filmmakers don't just need one asset, though. As soon as our users realize we have all kinds of production resources, they're downloading everything they need to make their project awesome.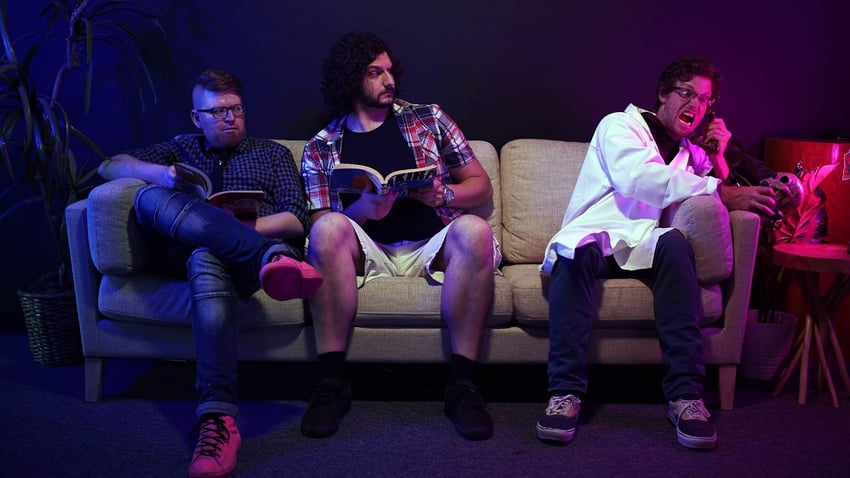 2. Blerp ($240K/year)
Derek Omori (from Salt Lake City, UT, USA) started *Blerp * almost 4 years ago.
Team
3 founders / 12 employees
Case Study
My name is Aaron Hsu. I started Blerp in my junior year of college after I made the viral Shia Lebouf soundboard app. In the first few weeks after launch, we had over 100K downloads. It was at that moment I realized there was an opportunity to make a full sound sharing platform instead of downloading one off soundboard apps at a time.
Blerp takes a small cut of soundpack sales. We're excited about bringing more ways for creators to monetize their brand and their most iconic moments.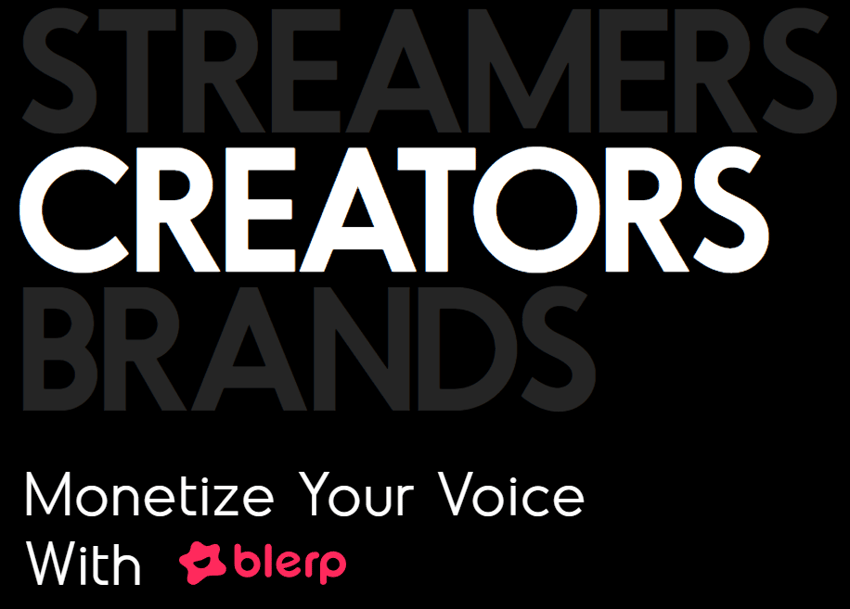 3. Envato Tuts+
Updated daily, discover over 20,750 How-to tutorials. Find videos and online courses to help you learn skills like code, photography, web design and more.
Website traffic: 6.53M/month
Business rank: #1.57K
Check out their full website ➜
4. Pond5
Search the world's largest video collection plus millions of music tracks, sound effects, motion graphics and images. Over 20,000 new videos added daily. Find the perfect media for your next creative project. Search now.
Website traffic: 2.1M/month
Business rank: #6.06K
Check out their full website ➜
5. Freesound
Freesound: collaborative database of creative-commons licensed sound for musicians and sound lovers. Have you freed your sound today?
Website traffic: 2.4M/month
Business rank: #6.61K
Check out their full website ➜
Want to find more ideas that make money?
Hey! 👋 I'm Pat Walls, the founder of Starter Story.
Get our 5-minute email newsletter packed with business ideas and money-making opportunities, backed by real-life case studies.