3 Tips For Starting A Successful Short Sleeve Button Down Brand (2022)
•
Updated: October 21st, 2022
3 Tips For Starting A Successful Short Sleeve Button Down Brand (2022)
Start A Short Sleeve Button Down Brand
Want to start your own short sleeve button down brand? Here are some tips you should know:
We've interviewed thousands of successful founders at Starter Story and asked what advice they would give to entrepreneurs who are just getting started.
Here's the best advice we discovered for starting a short sleeve button down brand:
We chatted with with Steve, founder of Short Steve Button Downs ($5K/month). In our interview, Steve says:
I have no background in apparel or fashion, so I did what any millennial with a question does, I Googled it. I typed in 'How to make a shirt?'
Additionally:
Don't tell yourself you can't do something simply because you haven't tried it before. At some point, we all knew nothing about the industry we now work in, but we learned along the way.
Further:
Whatever it is that you are thinking about doing, figure out what the first step is and see if you can make it work. If you can, just start. Otherwise, you'll convince yourself that there is too much to do and that it's not possible.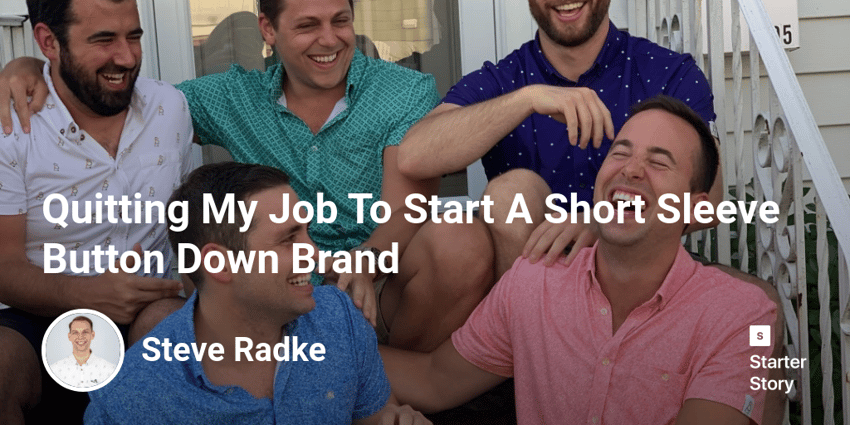 Read the full interview ➜
Want to find more ideas that make money?
Hey! 👋 I'm Pat Walls, the founder of Starter Story.
Get our 5-minute email newsletter packed with business ideas and money-making opportunities, backed by real-life case studies.