4 Pet Supplies Business Success Stories [2022]
•
Updated: September 29th, 2022
4 Pet Supplies Business Success Stories [2022]
Start A Pet Supplies Business
Over 70% of U.S. households own a pet.
With pet ownership set to increase in the coming years, starting a pet store can be a great business opportunity.
A pet store can be profitable regardless of the economy's performance. Typically, pet stores have shown revenue growth even during recessions.
To start a pet store, determine the business niche and find a good location.
Here are some real life success stories of starting a pet supplies business:
1. The Anxious Pet ($960K/year)
Brock Weatherup (from San Diego, CA, USA) started The Anxious Pet about 3 years ago.
Team
5 founders / 21 employees
Case Study
My name is Brock Weatherup and this is a story about how I wanted a great, all-natural, calming product for my wonderful, yet nervous, dog named Boulder, a 10-year-old English Retriever. My team and I are all long-term entrepreneurs in the pet industry and this business is a culmination of all of that experience.
We launched several key products including exceptional pet CBD Oils, soft chews, and innovative supplement bars for calming and joint pain. We have grown the business to be over $1M per year.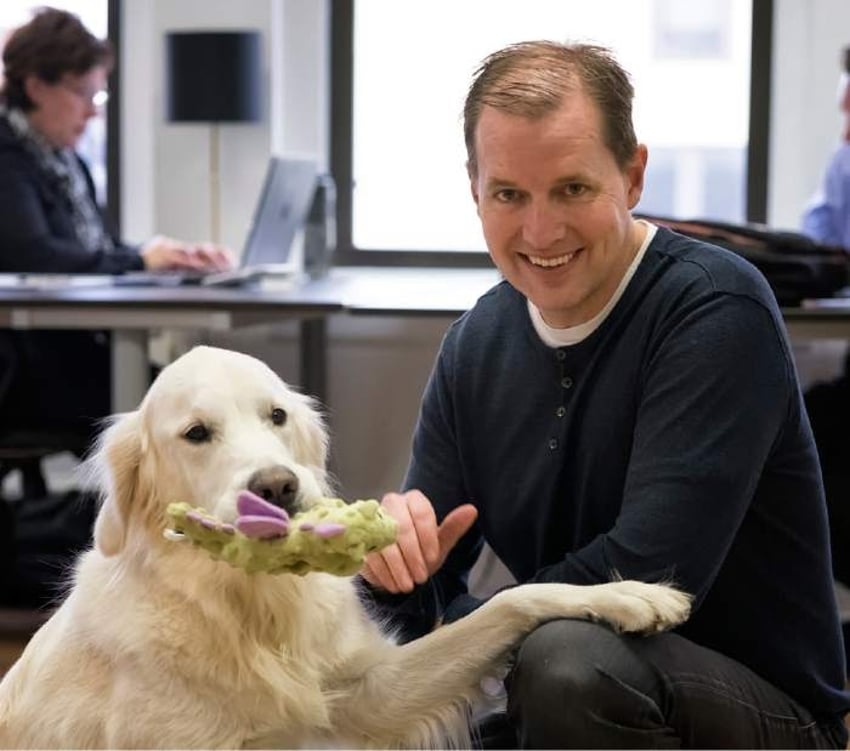 2. Pet Supplies at zooplus Online Pet Shop, Pet Food & Pet Accessories.
Website traffic: 1.2M/month
Business rank: #125K
Check out their full website ➜
3. Pet Product News
Website traffic: 60K/month
Business rank: #214K
Check out their full website ➜
4. Revival Animal Health
Buy pet products from the pet care experts at Revival Animal Health. Online pharmacy & supplies - Shipping 2nd day & overnight on time; ground may be delayed.
Website traffic: 230K/month
Business rank: #214K
Check out their full website ➜
Want to start your own business?
Hey! 👋I'm Pat Walls, the founder of Starter Story.
We interview successful business owners and share the stories behind their business. By sharing these stories, we want to help you get started.
Interested in starting your own business? Join Starter Story Premium to get the greatest companion to starting and growing your business:
Connect + get advice from successful entrepreneurs
Step by step guides on how to start and grow
Exclusive and early access to the best case studies on the web
And much more!