5 Party Rental Business Success Stories [2022]
•
Updated: September 15th, 2022
5 Party Rental Business Success Stories [2022]
Start A Party Rental Business
A party rental business helps people get the products or the services they need to make their party a fun-filled event.
Party rental businesses can include:
Photo booth rental
Renting wedding clothes
Party boat rental
Sound equipment rental
Outdoor equipment rental
Cake structure rental
If starting a party rental business, begin with what you know much better. Then as you gain experience, you may diversify to renting other party accessories or partner with experts in other fields.
Here are some real life success stories of starting a party rental business:
1. Simply Decor and Events ($420K/year)
Akshay Patel (from Albuquerque, New Mexico, USA) started Simply Decor and Events ago.
Team
1 founders / 2 employees
Case Study
Hello, I am Akshay Patel from Albuquerque, NM the land of enchantment. I started an event rental and decor company that led me to an event venue. The View Event Center is a lavish space that is an indoor and outdoor event venue with panoramic city views. Our high-end venue with experienced staff will assist from venue decor to the smallest details entailed in making memories of a lifetime. Simply Decor, Tents, and Events ensures exclusive decor and thrives to bring your event to life through customized, elegant decor for all of their clients.
The full-service company will individually work with every client to design their event that will intrigue every eye in the room. Our company is broad that we get many different types of customers and we make many great connections with them as well. The company was making upwards of $380,000 a year.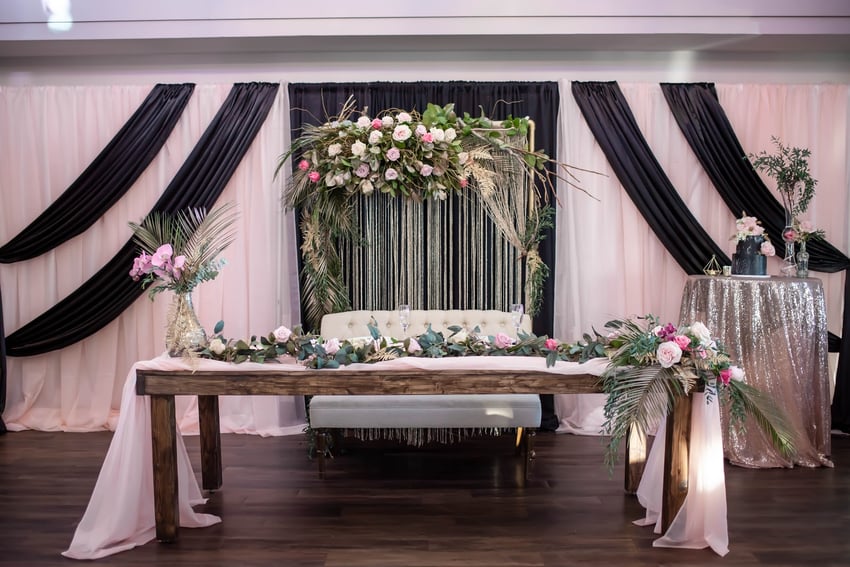 2. The Party People ($4.8M/year)
Dean Salakas (from Sydney NSW, Australia) started The Party People over 36 years ago.
Team
2 founders / 40 employees
Location
Sydney NSW, Australia
Case Study
I'm Dean Salakas Chief Party Dude at The Party People. Our goal is to help people have the parties of their dreams. We are Australia's largest party store selling balloons, decorations, costumes, novelties, confectionary, theme partyware, and anything else you could possibly want for a party.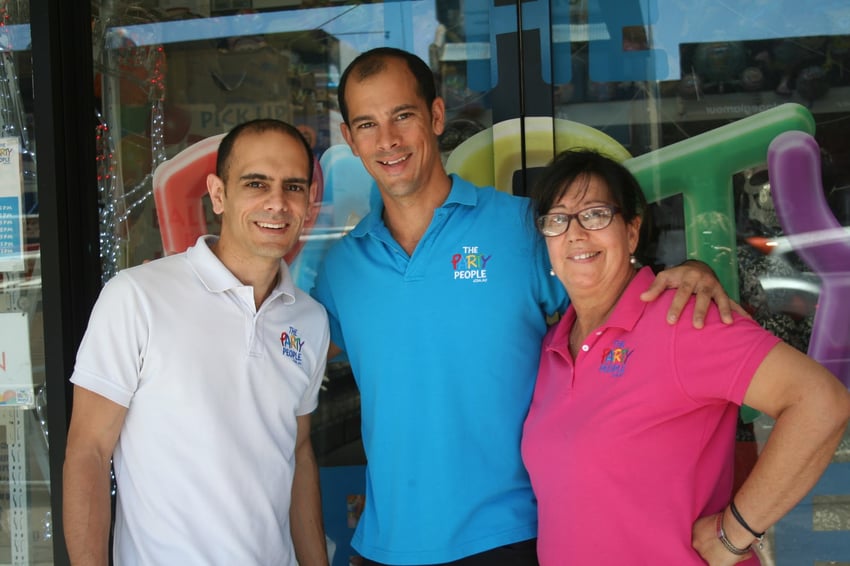 3. InflatableOffice
Party Rental Software to automate your rental business. Book online, automatic emails, digital contracts. Integrates w/Google, WordPress, Quickbooks, Authorize
Check out their full website ➜
4. American Rental Association
Check out their full website ➜
5. Capital Online Auctions
Capitol Online Auctions specializes in business liquidations, estate sales and fundraisng auctions, and is the premier resource to buy or sell used restaurant equipment, used party rental equipment, inflatable bounce houses, moon bounces, and office furniture and equipment.
Check out their full website ➜
Want to start your own business?
Hey! 👋I'm Pat Walls, the founder of Starter Story.
We interview successful business owners and share the stories behind their business. By sharing these stories, we want to help you get started.
Interested in starting your own business? Join Starter Story Premium to get the greatest companion to starting and growing your business:
Connect + get advice from successful entrepreneurs
Step by step guides on how to start and grow
Exclusive and early access to the best case studies on the web
And much more!