5 Online Wine Business Success Stories [2022]
•
Updated: October 20th, 2022
5 Online Wine Business Success Stories [2022]
Start An Online Wine Business
Starting an online wine business can be exciting and scary. However, if done right, the online wine shop can be profitable. To start an online wine business, identify a niche and conduct market research. Navigate the licensing, permits, and taxes and create a simple but functional website.
Whether you have your wine production plant or a dropshipper, focus on delivering quality service.
Here are some real life success stories of starting a online wine business:
1. The Wine Spies ($12M/year)
Agent Red (from Santa Rosa, CA, USA) started The Wine Spies almost 16 years ago.
Team
2 founders / 6 employees
Location
Santa Rosa, CA, USA
Case Study
At least that's solely how most people in the wine trade know me, even after 13 years of working together.
I founded The Wine Spies in 2007, to showcase and sell incredible wines - from hidden gem wineries and big-name wineries alike. We sell a different wine every 24 hours at winespies.com, and we only sell wines that we absolutely love. We go 'above & beyond' with customer service, and our loyal fans (we call our customers our 'Operatives') around the country have stayed with us for much longer than most customers stay with other wine companies.
2. CoolerSomm Limited ($1.8M/year)
Sarah Newton (from London, UK) started CoolerSomm Limited over 1 year ago.
Team
1 founders / 1 employees
Case Study
My name is Sarah Newton, I've worked in travel and wine for 20 years but when the pandemic hit it was clear that there was little certainty in my industry at the time (travel).
In our first full month of trading online, we were turning over $50k on a Shopify basic package.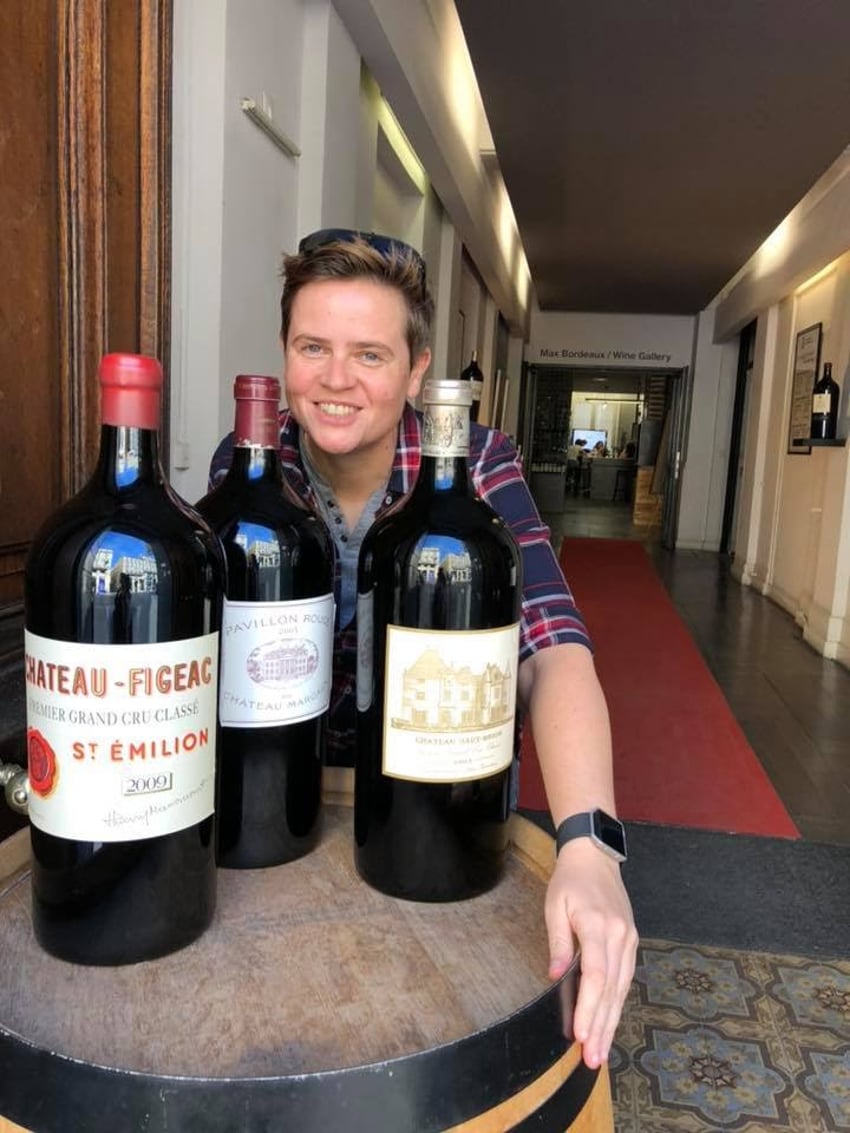 3. Wine Enthusiast
Wine Enthusiast Magazine brings you acclaimed wine ratings and reviews, unique recipes ideas, pairing information, news coverage and helpful guides.
Website traffic: 1.49M/month
Business rank: #37.9K
Check out their full website ➜
4. Wine Folly
Wine Folly is the best place to learn about wine. Browse our visual wine compendium or our playful weekly articles. Start your wine education today.
Website traffic: 1.16M/month
Business rank: #39K
Check out their full website ➜
5. Wine Business
Website traffic: 200K/month
Business rank: #82.9K
Check out their full website ➜
Want to find more ideas that make money?
Hey! 👋 I'm Pat Walls, the founder of Starter Story.
Get our 5-minute email newsletter packed with business ideas and money-making opportunities, backed by real-life case studies.