2 Tips For Starting A Successful Online Shoe Store Business (2022)
•
Updated: October 20th, 2022
2 Tips For Starting A Successful Online Shoe Store Business (2022)
Start An Online Shoe Store Business
Want to start your own online shoe store business? Here are some tips you should know:
We've interviewed thousands of successful founders at Starter Story and asked what advice they would give to entrepreneurs who are just getting started.
Here's the best advice we discovered for starting an online shoe store business:
We chatted with with Eman, founder of Meraki Design House ($15K/month). In our interview, Eman says:
I have periods in the year where I would cold email e-commerce founders and ask them about things that have worked for them and things that haven't. I think I've definitely been able to grow my network through doing that and would recommend it to everyone - especially because entrepreneurship is just so damn lonely.
Additionally:
At the end of the day, I have no idea how I will get to where I want to be, but knowing that you get to employ people, contribute to their welfare, and provide opportunities is a privilege in its own right.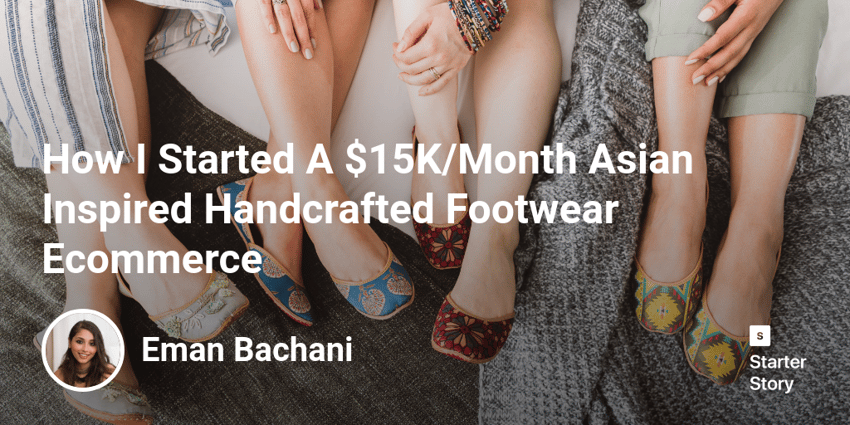 Read the full interview ➜
Want to find more ideas that make money?
Hey! 👋 I'm Pat Walls, the founder of Starter Story.
Get our 5-minute email newsletter packed with business ideas and money-making opportunities, backed by real-life case studies.