5 Music Writing And Production Business Success Stories [2022]
•
Updated: October 20th, 2022
5 Music Writing And Production Business Success Stories [2022]
Start A Music Writing And Production Business
Here are some real life success stories of starting a music writing and production business:
1. Content-Whale Private Limited ($514K/year)
Vaibhav Kishnani (from Mumbai, Maharashtra, India) started Content-Whale Private Limited over 5 years ago.
Team
4 founders / 30 employees
Case Study
I'm Vaibhav Kishnani, an engineer but a passionate writer by profession. I established Content-Whale in 2017 when I was in my third year of engineering. Going by the maxim that quality writing is everything, Content-Whale caters to 42 different content types that form the backstory of every company's digital presence and marketing efforts.
I started this content agency with a mere sum of Rs. 2,500. Today, we have drawn a revenue turnover of Rs. 4 Crores! In my opinion, it is not individual progress. Instead, a start-up is about connecting with the right individuals at the right time, who keep the show running ahead with their strife for perfection.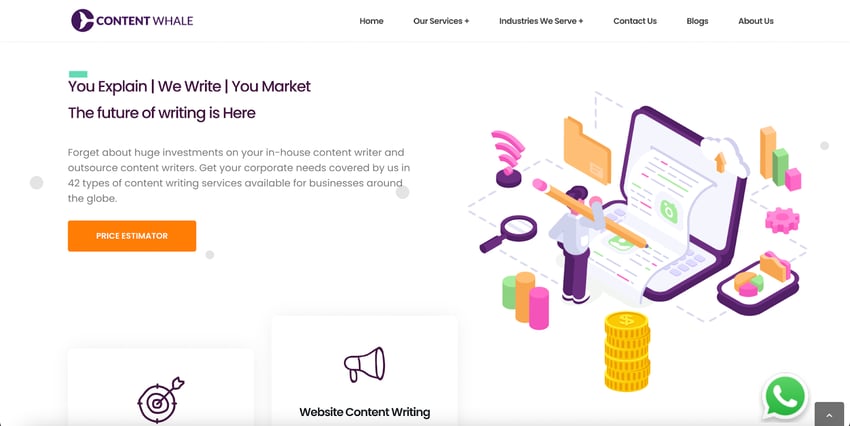 2. ProductionCrate, LLC ($600K/year)
CHRIS KELLY (from San Diego, CA, USA) started ProductionCrate, LLC over 13 years ago.
Team
2 founders / 4 employees
Case Study
I work with a group of artists and developers who are making tools for other artists. If you need royalty-free music, video effects, graphics, or sound assets, we've got you covered.
ProductionCrate got its reputation from our VFX library, FootageCrate. That's our flagship product, and where most of our million-plus users first found us. Filmmakers don't just need one asset, though. As soon as our users realize we have all kinds of production resources, they're downloading everything they need to make their project awesome.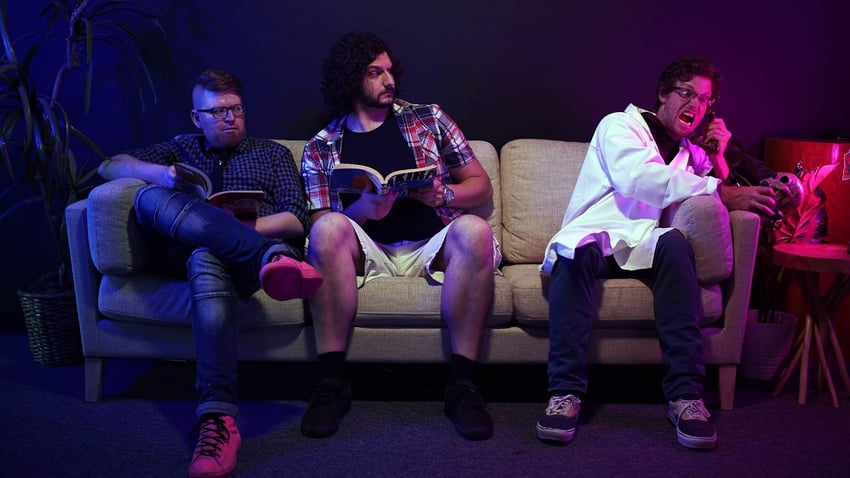 3. ProductionCrate, LLC
Video Production Elements - Download exclusive video resources & spend less time in post. 1000's Of Original Production Elements, VFX, Original Music & More. Go PRO Now! 14-Day Free Trial. Download Our Mobile App. View Pricing Details. End-To-End Solutions. Request A Demo.
Estimated revenue: $50K/month
Website traffic: 460K/month
Business rank: #48.5K
Check out their full website ➜
4. Audio Network
Audio Network's production music catalogue has 187,341 high quality music tracks for TV, film, advertising and corporate video. Search, listen, download.
Website traffic: 920K/month
Business rank: #60.5K
Check out their full website ➜
5. Entertainment Jobs and Internships
Website traffic: 270K/month
Business rank: #61.8K
Check out their full website ➜
Want to find more ideas that make money?
Hey! 👋 I'm Pat Walls, the founder of Starter Story.
Get our 5-minute email newsletter packed with business ideas and money-making opportunities, backed by real-life case studies.