4 Health Information Website Success Stories [2022]
•
Updated: October 20th, 2022
4 Health Information Website Success Stories [2022]
Build A Health Information Website
According to CDC report, 74% of all U.S. adults use the internet, and 61% have looked for health or medical information online. Besides, 49% access the internet for information about particular medical conditions or problems.
So, starting a health information website is a brilliant idea!
Maybe you want to cover a specific health topic and provide readers with essential information on finding an ideal clinic, or perhaps you are starting as a health blogger. Whichever the route, you can earn commissions for referring your readers to clinics or healthcare consultants.
To get started, find a niche and consider how to grow traffic, consider email marketing and focus on increasing an emailing list. Publish credible and reliable health information and remember that consistency will help.
Here are some real life success stories of starting a health information website:
1. SelfDecode ($2.4M/year)
Joe Cohen (from Miami, FL, USA) started SelfDecode over 5 years ago.
Team
2 founders / 80 employees
Case Study
Hi, my name is Joe Cohen and I'm the founder and CEO of SelfDecode. The company was born out of the journey I went through to decode myself.
In 2021, we launched a crowdfunding campaign and raised a total of $8M and have generated about $2.7M in revenue over the past year. SelfDecode started with my desire to just get healthy and now we're poised to change the future of health care as we know it. If that isn't motivation to go after what you want in life, I don't know what is.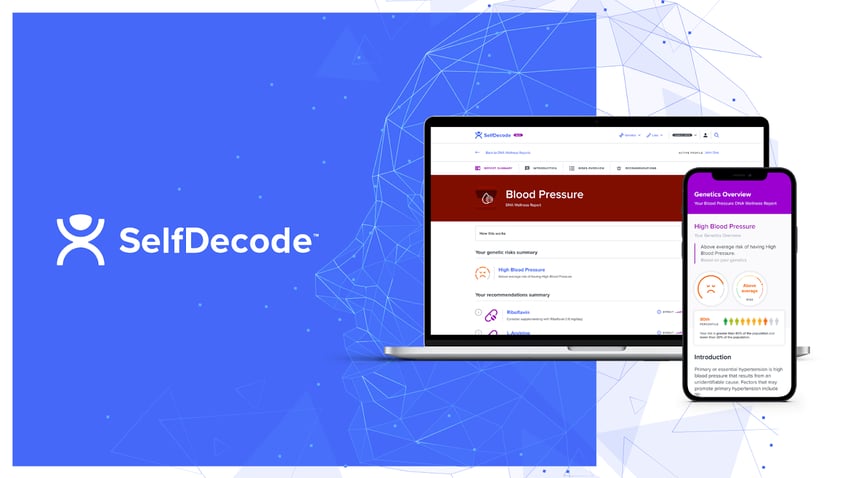 2. Healthline
We're committed to being your source for expert health guidance. Come to us in your pursuit of wellness.
Website traffic: 333M/month
Business rank: #193
Check out their full website ➜
3. WHO
WHO's primary role is to direct international health within the United Nations' system and to lead partners in global health responses.
Website traffic: 63.4M/month
Business rank: #637
Check out their full website ➜
4. Medical and health information
Medical news and health news headlines posted throughout the day, every day
Website traffic: 107M/month
Business rank: #768
Check out their full website ➜
Want to find more ideas that make money?
Hey! 👋 I'm Pat Walls, the founder of Starter Story.
Get our 5-minute email newsletter packed with business ideas and money-making opportunities, backed by real-life case studies.