4 Secrets For Starting A Successful Gym Management Software
Want to start your own gym management software? Here are 4 tips you should know.
We've interviewed thousands of successful founders at Starter Story and asked what advice they would give to entrepreneurs who are just getting started.
Here's the best advice we discovered for starting a gym management software:
#1: Dan Uyemura, founder of PushPress:
We chatted with with Dan, founder of PushPress ($300K/month). In our interview, Dan says:
Marketing beats product, almost all of the time. If we had focused more on marketing, distribution, and sales we would have grown much faster in our early years.
Additionally:
Instead of pitching to investors, we chose to solve real problems for real customers and learn from them.
Further:
If you want to get the most out of any education you do, you have to be in a distraction-free environment. If you don't have that place, go walk/run for 30 minutes and see how much you absorb.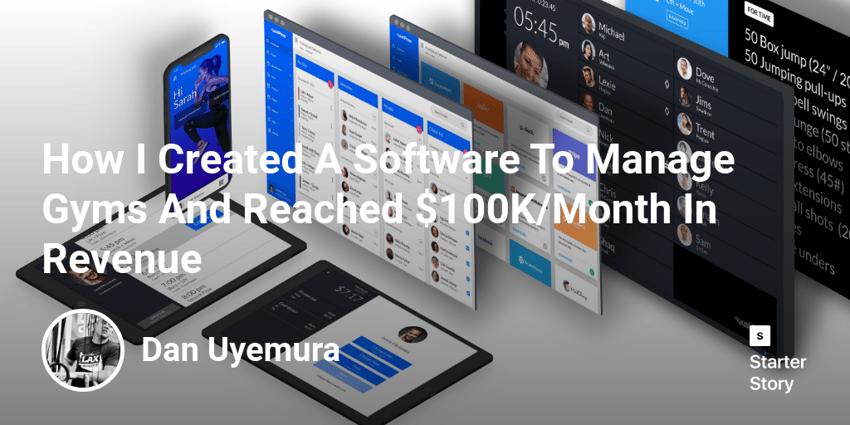 Read the full interview ➜
#2: Dan Uyemura, founder of PushPress:
We chatted with with Dan, founder of PushPress ($300K/month). In our interview, Dan says:
You will fail - a lot. If you're here you're likely not afraid of failing, but constant failure is wearing on the ego. Get ready to understand that being an entrepreneur means you will lose a little blood every day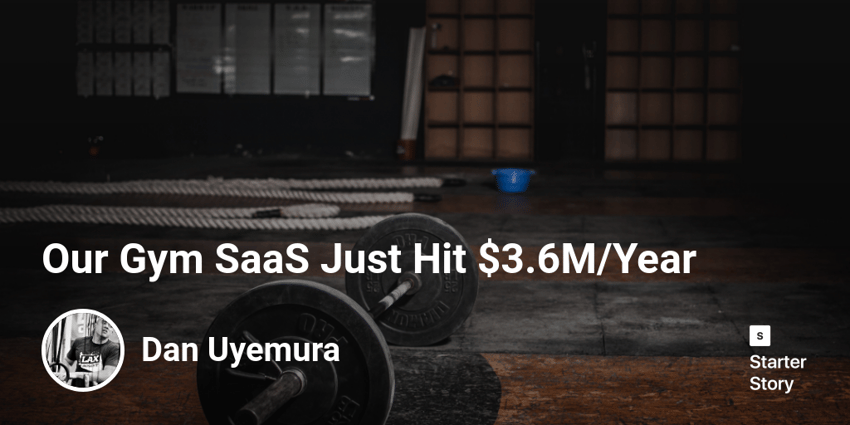 Read the full interview ➜