5 Freelance Network Success Stories [2022]
•
Updated: October 20th, 2022
5 Freelance Network Success Stories [2022]
Start A Freelance Network
Here are some real life success stories of starting a freelance network :
1. Flexiple ($1.2M/year)
Suvansh Bansal (from Bengaluru, Karnataka, India) started Flexiple almost 6 years ago.
Team
3 founders / 9 employees
Location
Bengaluru, Karnataka, India
Case Study
Hi, I am Suvansh Bansal and I am the co-founder of Flexiple. We started Flexiple in Nov'15 to build a freelancing platform that enables "quality interactions" between companies and freelancers. The goal has since then been to ensure a successful engagement such that both the client and the freelancer are happy and satisfied at the end of the engagement.
Since operationalizing ~3 years ago, we have helped 85+ startups identify, hire, and work with the right freelancer for over 200 engagements. All this has been made possible with the help of our 225-member strong community of self-employed developers and designers.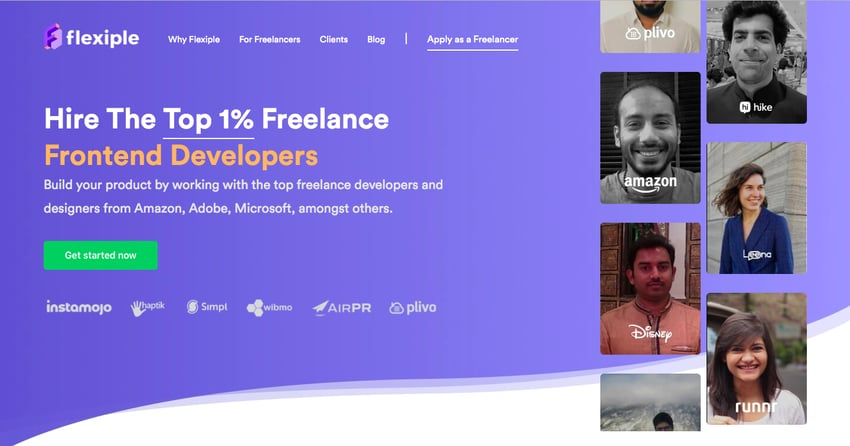 2. Hubstaff ($6M/year)
Jared Brown (from Indianapolis, Indiana, USA) started Hubstaff over 9 years ago.
Team
2 founders / 54 employees
Location
Indianapolis, Indiana, USA
Case Study
Hi, my name is Jared Brown and I am a co-founder of Hubstaff. We started the company eight years ago to build a time tracking tool that included "proof of work". The initial goal was to solve the issue of non-developer owners and managers not knowing how long development tasks should take and feeling helpless when they suspected the freelancers they hired were billing them for more hours than they were actually working.
We started charging for our product in August of 2013 and we were recently named one of the fastest-growing privately held companies in the U.S. for the second year in a row. We are about to hit 10,000 paying customers and $6,000,000 in annual recurring revenue.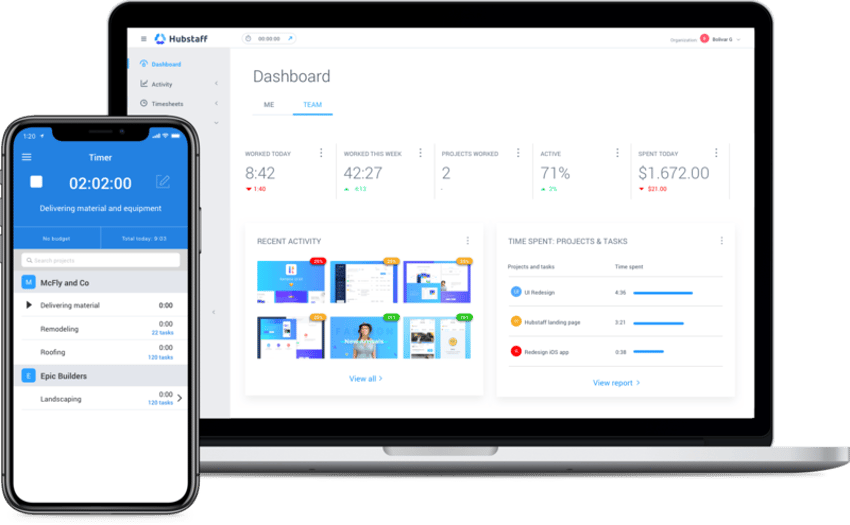 3. WordPress.com
Create a free website or build a blog with ease on WordPress.com. Dozens of free, customizable, mobile-ready designs and themes. Free hosting and support.
Website traffic: 333M/month
Business rank: #57
Check out their full website ➜
4. Washington Post
Breaking news and analysis on politics, business, world national news, entertainment more. In-depth DC, Virginia, Maryland news coverage including traffic, weather, crime, education, restaurant reviews and more.
Check out their full website ➜
5. GoDaddy
Website traffic: 49.8M/month
Business rank: #177
Check out their full website ➜
Want to find more ideas that make money?
Hey! 👋 I'm Pat Walls, the founder of Starter Story.
Get our 5-minute email newsletter packed with business ideas and money-making opportunities, backed by real-life case studies.