5 Flip Flop Brand Success Stories [2022]
•
Updated: October 20th, 2022
5 Flip Flop Brand Success Stories [2022]
Here are some real life success stories of starting a flip flop brand:
1. Combat Flip Flops ($6M/year)
Matt Griffin (from Issaquah, Washington, USA) started Combat Flip Flops almost 10 years ago.
Team
3 founders / 2 employees
Location
Issaquah, Washington, USA
Case Study
My name is Matt Griffin, and I'm the CEO of Combat Flip Flops--a team of people that believe we can bring sustainable, peaceful solution to armed conflict with education and economics.
As the CEO, I manage the corporate team to help drive messaging, social media, and sales. Alongside me is Andy Sewrey, President, and Donald Lee, CMO.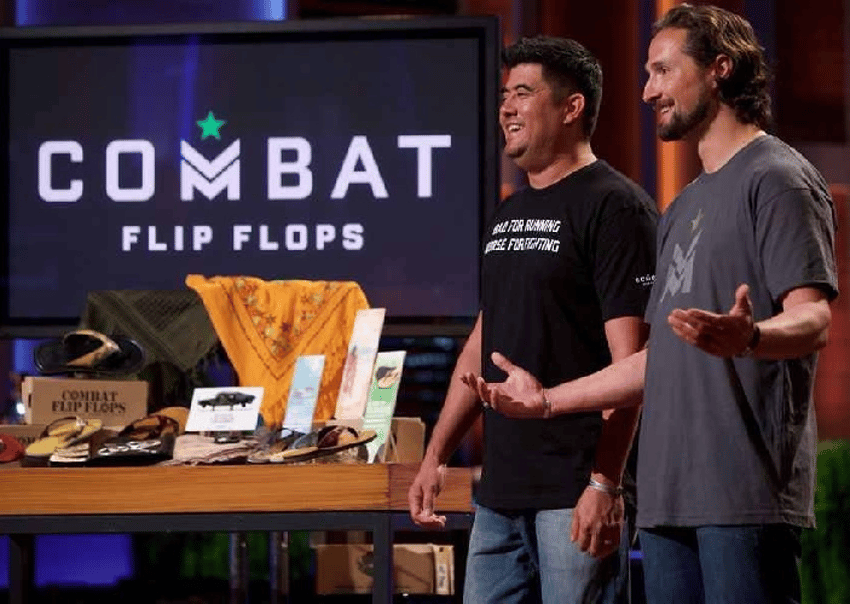 2. Boomerangz Footwear ($480K/year)
Brad Munro (from Gold Coast, Queensland, Australia) started Boomerangz Footwear almost 9 years ago.
Team
1 founders / 3 employees
Location
Gold Coast, Queensland, Australia
Case Study
Hello, my name is Brad Munro and I am the founder of Boomerangz Interchangeable Thongs… or Flip-Flops or Sandals or Jandals or whatever you call them!
Fast forward a few years and our Boomerangz Thongs are stocked in over 40 independent surf and streetwear stores around Australia plus some of Australia's best known retail giants such as City Beach, and now Boomerangz Footwear is also available in the USA, Canada, The Caribbean, India and the U.K.
3. Flipp
View the latest flyers and coupons from your favourite local stores. Find deals, make a shopping list, and save on your weekly shopping!
Website traffic: 1.84M/month
Business rank: #34.1K
Check out their full website ➜
4. TKEES
Shop TKEES official website. Your destination for simple and elegant footwear and apparel
Website traffic: 180K/month
Business rank: #42.6K
Check out their full website ➜
5. FOCO
Find your fandom with FOCO.com! Welcome to your #1 source for officially licensed MLB, NFL, NBA, NHL, MLS, Premier League, College, and National Team fan gear! Rep your favorite teams and players with our team apparel, accessories, footwear, toys, BRXLZ, PZLZ collectibles, bobbleheads, figurines, and more!
Website traffic: 410K/month
Business rank: #57.9K
Check out their full website ➜
Want to find more ideas that make money?
Hey! 👋 I'm Pat Walls, the founder of Starter Story.
Get our 5-minute email newsletter packed with business ideas and money-making opportunities, backed by real-life case studies.