5 Exercise App Success Stories [2022]
•
Updated: October 20th, 2022
5 Exercise App Success Stories [2022]
A fitness app business focuses on selling fitness classes to application users. The ideal market includes fitness coaches, who opt to purchase a ready-made fitness app to engage their target audience and grow their business.
To start an exercise app, you need to learn to code and develop strong analytical skills. Besides, you need well-honed communication skills and learn to deliver projects on time.
With the uptake of online fitness classes increasing, it is such an excellent time for app developers to focus on this growing niche. Typically, online coaches are looking for well-developed applications to help them reach the target audience. Therefore, app developers looking for great business opportunities can choose to focus on the exercise app industry.
Here are some real life success stories of starting a exercise app:
1. MoveWell ($12K/year)
Joel Runyon (from Austin, Texas, USA) started MoveWell almost 6 years ago.
Team
1 founders / 1 employees
Location
Austin, Texas, USA
Case Study
My name is Joel Runyon and I started an app called MoveWell. The app is designed to help you move better, get stronger and prevent injuries. It's your ultimate movement and mobility companion.
Even though MoveWell brings in the smallest amount of revenue of any of my ventures, the project has some of my most enthusiastic followers. I used to have a business partner, but recently bought him out and am looking to scale the business even more by adding coaches, consistently adding content, and doing branded partnerships over the next 6-12 months.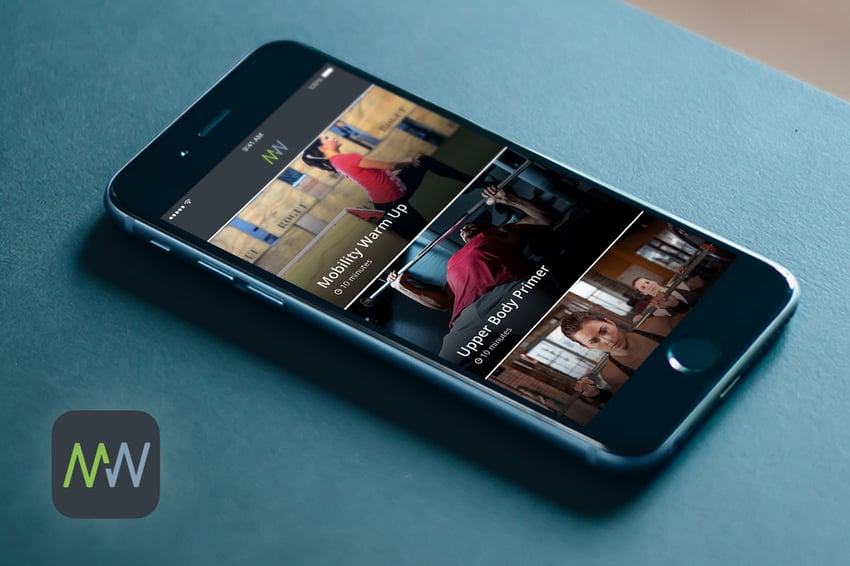 2. Lazy Jar ($3K/year)
Justin Anyanwu (from Raleigh, North Carolina, USA) started Lazy Jar about 5 years ago.
Team
1 founders / 0 employees
Location
Raleigh, North Carolina, USA
Case Study
My name is Justin Anyanwu. I came to the US from Nigeria in 1998. I'm now a citizen, and every day, I thank my mother for bringing me here. I love this country.
It was started in October of 2017 as a proof of concept. We re-launched the app this year in March, today we're averaging $250 a month from the app.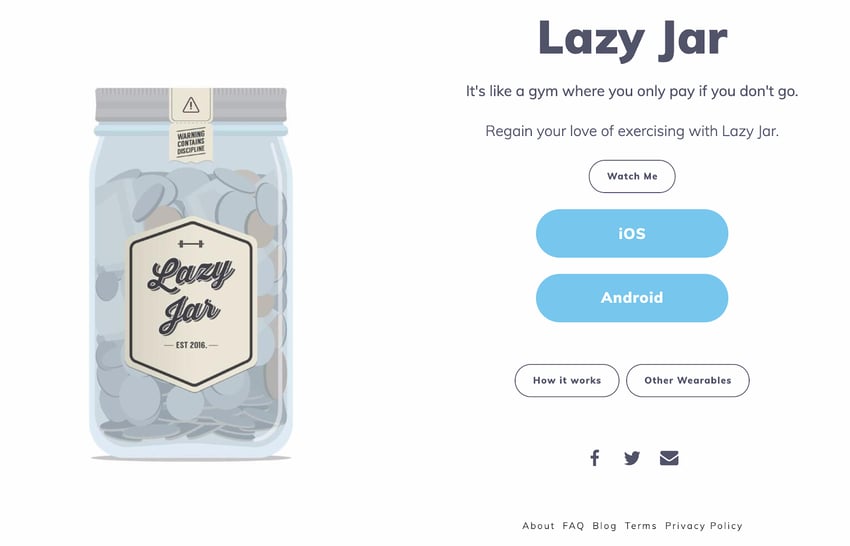 3. Fitbit
Find your fit with Fitbit's family of fitness products that help you stay motivated and improve your health by tracking your activity, exercise, food, weight and sleep.
Website traffic: 25.8M/month
Business rank: #3.42K
Check out their full website ➜
4. Lumosity
Challenge your mind with Lumosity, the #1 app with 50+ brain games for memory, math, vocabulary, and more. Start training today!
Website traffic: 2.59M/month
Business rank: #18.1K
Check out their full website ➜
5. WHOOP
A WHOOP membership brings you closer to unlocking your human potential. Join for as little as $30 to begin, and get the new WHOOP Strap 3.0 for free.
Website traffic: 1.48M/month
Business rank: #18.7K
Check out their full website ➜
Want to find more ideas that make money?
Hey! 👋 I'm Pat Walls, the founder of Starter Story.
Get our 5-minute email newsletter packed with business ideas and money-making opportunities, backed by real-life case studies.