4 3 D Printer Selling Business Success Stories [2022]
•
Updated: September 15th, 2022
4 3 D Printer Selling Business Success Stories [2022]
Start A 3 D Printer Selling Business
Business research projects that the global 3D printing service market will exceed $5 Billion in the coming decade. 3D printing enables manufacturers to achieve flexible designs, rapid prototyping, and much more.
Through additive manufacturing, businesses are achieving revolutionary benefits. Therefore, the demand for 3D printers will continue increasing rapidly over the coming years.
Are you looking for 3D printing business ideas? Maybe you should consider selling 3D printers. To start, find 3D printer manufacturers and apply to become their distributorship programs. Alternatively, you can create a 3D printer website and start selling printers and accessories.
Here are some real life success stories of starting a 3D printer selling business:
1. Ultimate 3D Printing Store ($3.96M/year)
Roy Kirchner (from Odesa, Odesa Oblast, Ukraine) started Ultimate 3D Printing Store about 7 years ago.
Team
2 founders / 4 employees
Location
Odesa, Odesa Oblast, Ukraine
Case Study
My name is Roy Kirchner, an entrepreneur from Odessa, Florida. After years spent in the automobile and marketing and advertising industries, I decided in 2014 to form a new company solely focused on emerging new technology, 3D printing.
I started my company with an initial, out-of-pocket investment of $65,000, and today we are averaging monthly gross sales of $330,000.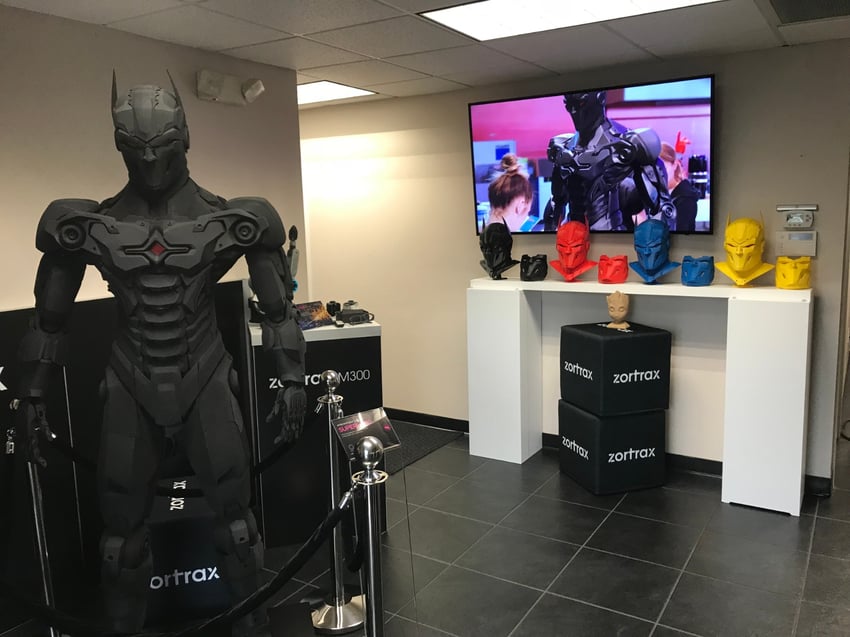 2. CGTrader
3D model marketplace for VR / AR and CG projects, and professional 3D designer community. Download 3D models and find 3D designers for your needs.
Website traffic: 5.68M/month
Business rank: #4.52K
Check out their full website ➜
3. Printify
Create and Sell Custom Products with your design. ✅ 90+ print providers. ✅ 300+ products. ✅ We will handle printing and shipping to your customers!
Website traffic: 2.52M/month
Business rank: #8.06K
Check out their full website ➜
4. Cults
Download many free STL files for 3D printers. Find out the best paid and free 3D models of 3D printing. Share in open source or sell your 3D print files!
Website traffic: 3.5M/month
Business rank: #10.4K
Check out their full website ➜
Want to start your own business?
Hey! 👋I'm Pat Walls, the founder of Starter Story.
We interview successful business owners and share the stories behind their business. By sharing these stories, we want to help you get started.
Interested in starting your own business? Join Starter Story Premium to get the greatest companion to starting and growing your business:
Connect + get advice from successful entrepreneurs
Step by step guides on how to start and grow
Exclusive and early access to the best case studies on the web
And much more!