How I Started A $15K/Month Ecommerce And Web Design Agency
Hello! Who are you and what business did you start?
My name is Bob. I'm the creative director at Weichie, a Brussels-based creative, technology, and e-commerce optimization agency for extraordinary brands. We leverage our vast experience in creativity, technology, and business to help brands stand out in the digital world.
Weichie covers a broad range of topics including SaaS products, platform or CMS selection, headless solutions, creativity, and content. We partner with brands and people to help them grow & scale their online visibility.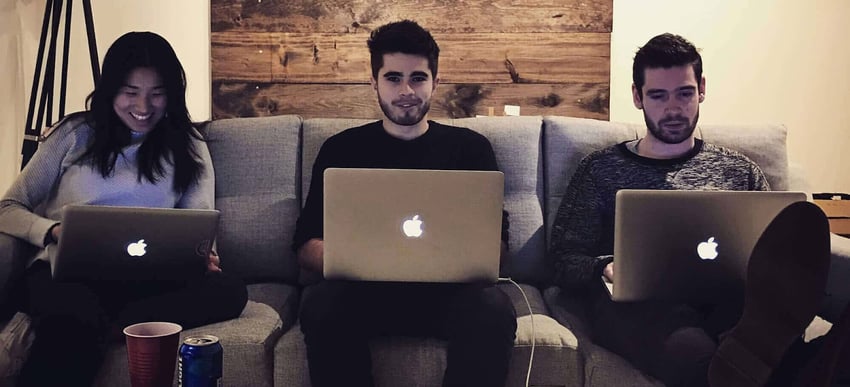 What's your backstory and how did you come up with the idea?
It all started kind of as an accident. I moved to New York for a six-month internship in a digital agency and got immediately hired afterward. Because I wasn't a US citizen, I was encouraged to register myself as a freelancer in Belgium and invoice an American employer.
Look up to people that inspire you but never compare your journey to theirs! Learn from them so maybe you can do it better, but every journey is unique.
After two years of New York madness, I decided it was time for me to move on. But now that I already started my freelance business I went for a consulting job in Belgium for larger companies and did website/SEO work for smaller businesses on the side.
The small website work quickly became larger and more complex. We shifted from basic websites to eCommerce and also received a lot of SEO requests from my current clients. This made me jump onto SEO and I used my personal website Weichie.com as an example site.
This went better than expected and Weichie ranked pretty quickly really high in the search results, receiving 20k+ unique visits each month! Selling my SEO knowledge to other companies and helping them increase their online visibility is what I love the most in my daily job.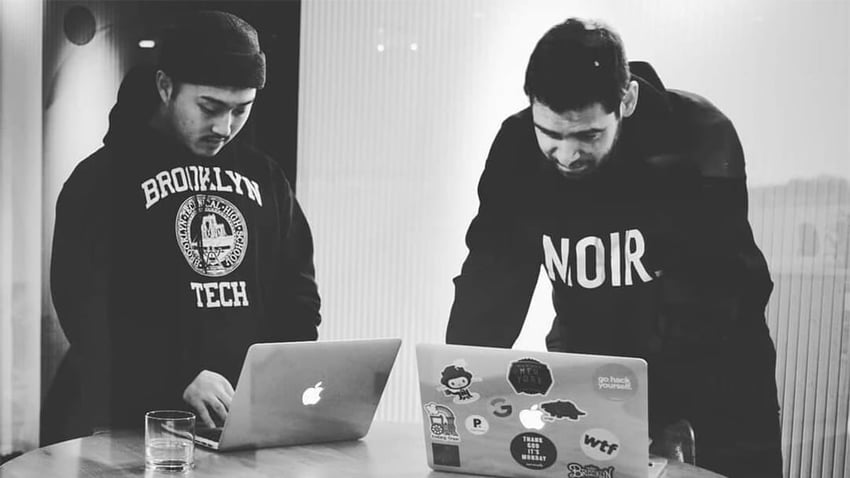 Take us through the process of designing, prototyping, and manufacturing your first product.
Weichie doesn't create physical products but we take pride in our work and do our best to deliver the highest quality (cost vs impact) for our customers. We work for a wide range of clients all in their own specific professional field.
I only need a laptop to build websites or webshops and that's how it started. The first website I created for my clients was during my courses at university college. Looking back at those, they were amazing at that time. I wasn't the best student but those projects gave me the motivation to keep going.
Setting the bar high is what keeps me going, but only for the things, I'm passionate about. Going on an internship in New York was what I dreamed of since my first year of university college and I knew that 'only' school work was not going to get me there.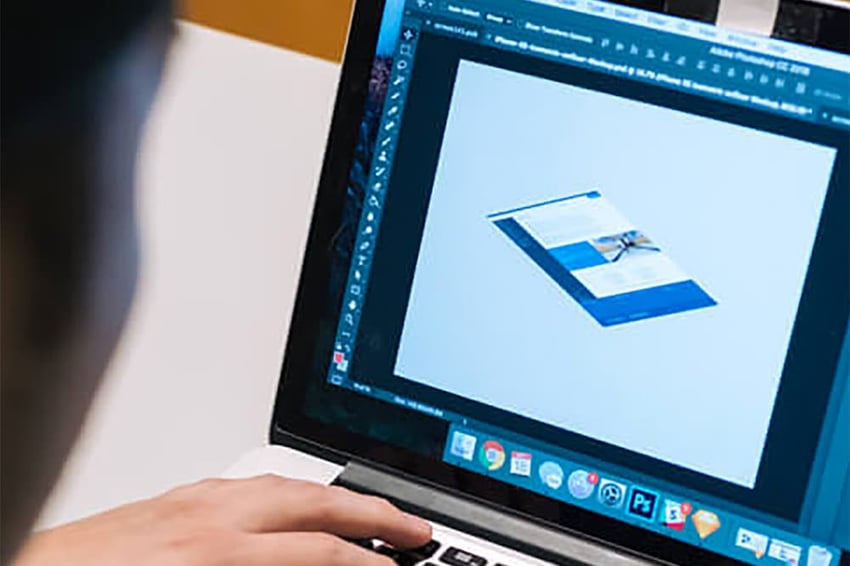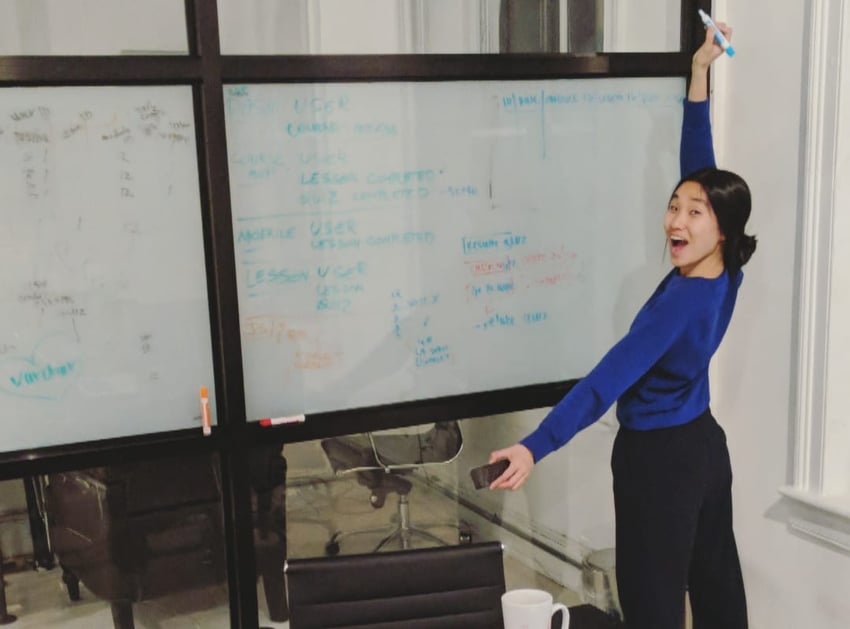 Describe the process of launching the business.
A big thank you for starting on my own goes to a friend of mine. I tried starting my business on the side during my studies, but the cost of starting a company, an accountant, taxes, quickly made me go bankrupt almost immediately. Because of this, I had fear of starting on my own again for a few years. This was until one of my best friends became an accountant and pushed me to continue my adventure.
Kicking-off for the second time as a "self-employed student" he helped me with all the legal documents, bank accounts, taxes. He saved me a lot of time and money and because he can see my books obviously, he also kept pushing me every time I was slacking.
The official kick-starter for my company was my New York internship. I got offered a job but wasn't sure what to do. I wasn't an American citizen, neither did I live there. I only worked there but my legal home address was back in Belgium. This resulted in me, having to pay double taxes in both Belgium as the United States. Which is no fun if you were wondering. This was the reason for my upgrading my "self-employed student" title to a fully registered one-persons business.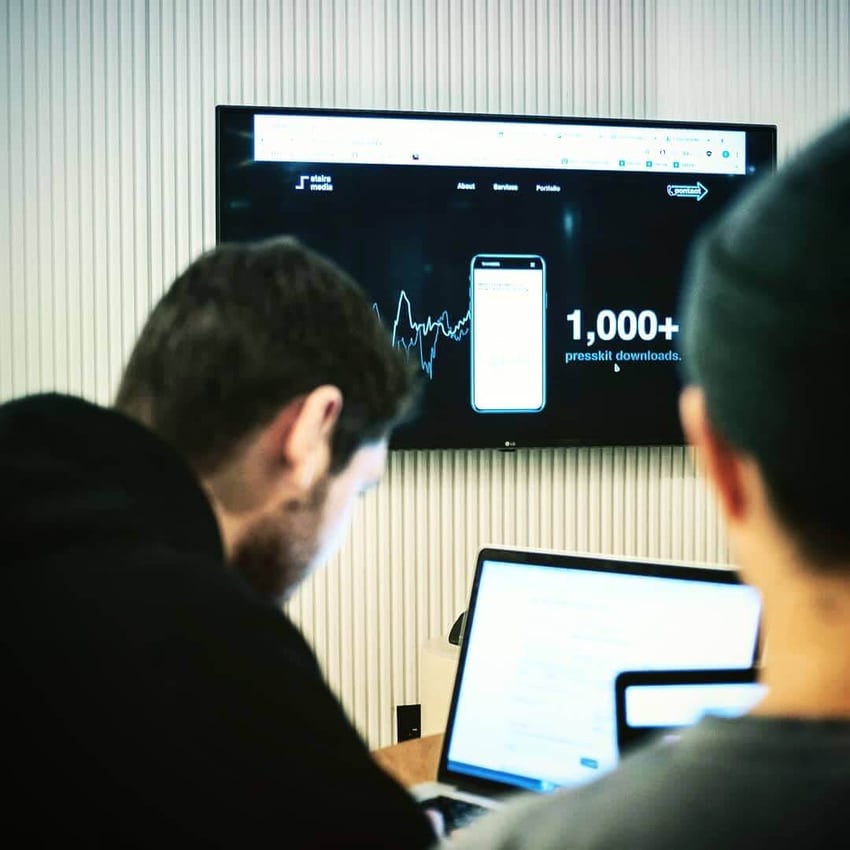 Since launch, what has worked to attract and retain customers?
In the beginning, most of my clients came from word of mouth from my happy customers. Same as in every industry, people stick when they have a pleasant partnership. When you finish a successful project, use it as your new advertisement to close the next one.
A lot of my clients come back to us for upgrades on their existing project or if they are planning on starting something new that needs online visibility. We also provide maintenance for our clients who would like to and we get a lot of new clients thanks to referrals. A happy customer is the best advertising you can get!
For a digital agency, we use our own website as a playground. When we started with SEO we learned all the tricks on our own website to see what worked and what didn't. Currently, Weichie has a pretty decent online visibility with around 20k monthly visitors on our small site.
Marketing-wise we don't invest a lot. Whenever we have a new idea we launch a short social-media campaign or launch Google campaigns every time a competitor is ranking for our brand name.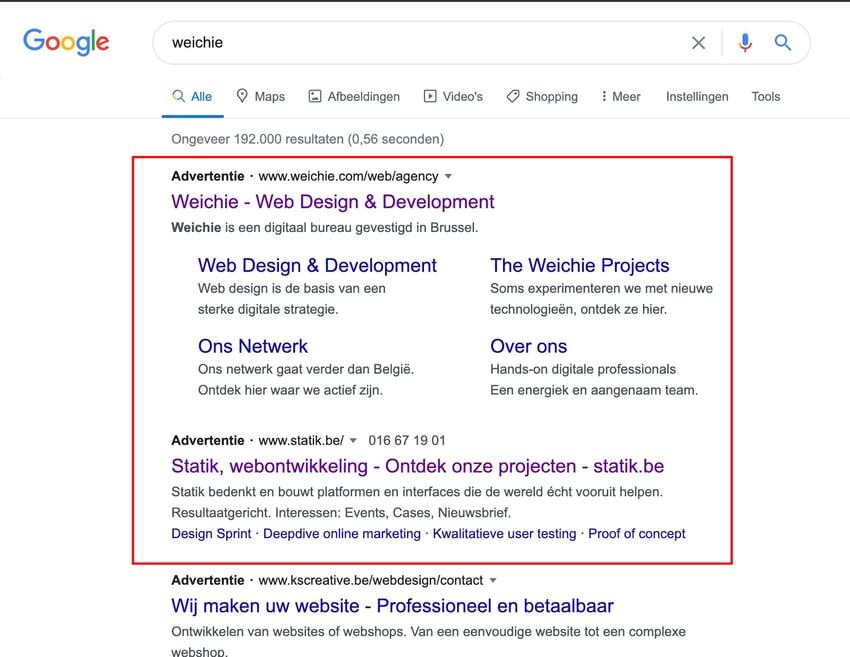 How are you doing today and what does the future look like?
Today most of our projects are eCommerce and since last year also SEO-based. We feel that more and more people are concerned about the visibility of their website and webshops in search results. Making the shift to focus more on SEO was ideal timing for us.
We still build plain websites for our clients, but with the main focus on performance and animation. We always want to make sure to deliver our projects with a minimal 'wow' factor.
Our long-term goal is to keep doing this and slowly become an authority in the field of digital agencies. Making sure people and companies know us for our quality and dedication to our projects.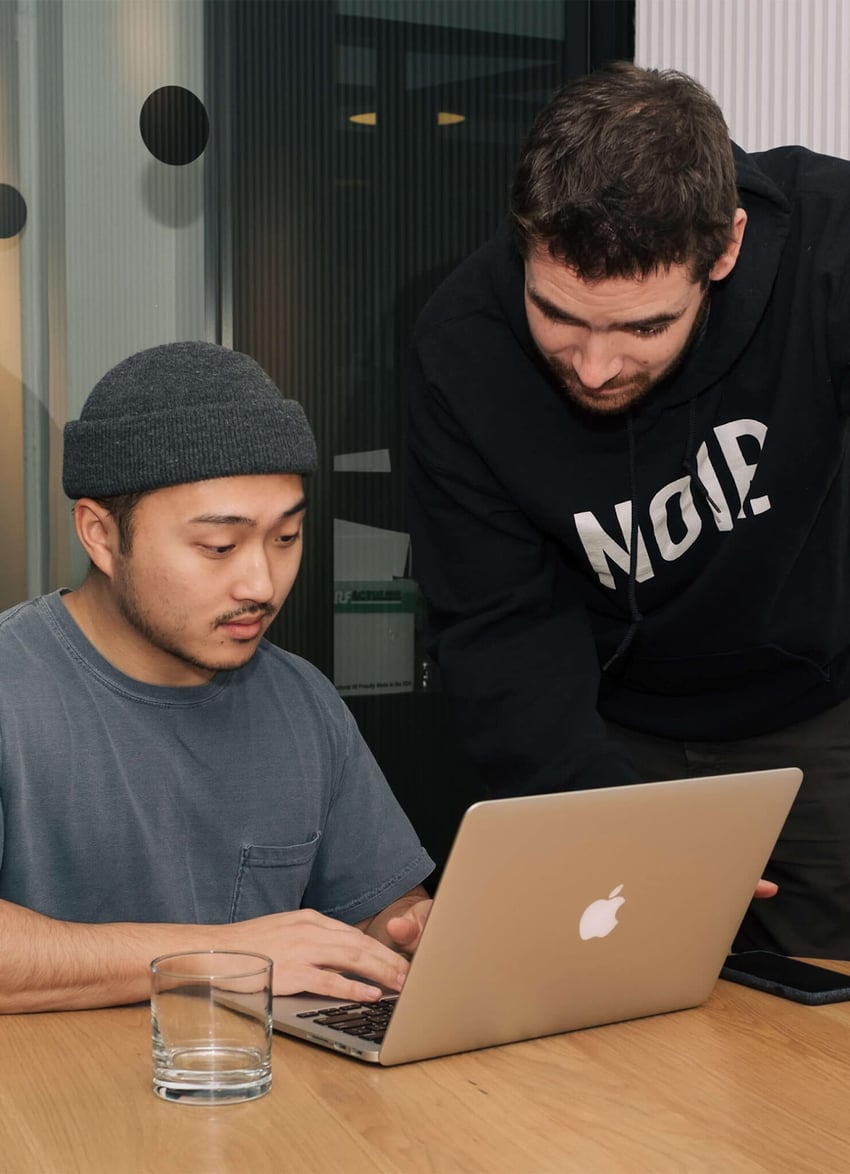 Through starting the business, have you learned anything particularly helpful or advantageous?
The most important lesson I've learned is that I can look up to people, but never compare myself to them. It's good to have people to look up to, it gives the motivation you need to grow. But I also forgot that the people I was looking up to have more than 20y of experience in the field. My dreams are to build a company as they have, but I want it right away. Forgetting it took them 10+ years to built it.
One of the best decisions of my life was to take on a New York internship and worked my ass off there. I worked at an amazing company and when they offered me a full-time job in New York when I was 24y old! This was and still is the Kickstarter I needed to be where I am right now.
What platform/tools do you use for your business?
WordPress is our main tool of choice. The platform is amazing for developers and has the easiest learning curve to use for our end-users. Everyone who says WordPress is not probably doesn't use it right. We create everything custom, no page builders or purchased themes, and we try using as few plugins as possible. The options of WordPress are truly limitless!
For eCommerce purposes, we use Shopify and Shopify Plus, also completely custom without any themes and the least amount of plugins possible. But when clients require advanced platform integrations and custom shop experiences, most of the time we recommend WordPress again. As it is limitless without subscription boundaries. Not all our clients have the budget for a complete custom API/Headless Shopify experience, yet.
For SEO we use SemRush as our tool of choice together with UberSuggest and Google Ads to find specific user search queries and volumes on our keywords.
What have been the most influential books, podcasts, or other resources?
YouTube will be my main source of inspiration and motivation. I do read books about money and business from time to time, but I wouldn't say they have the most impact on my business. A quick youtube video is what does the trick for me.
Podcasts or startup meetings won't do it for me at all (time & effort vs. impact again). I use the people around me to get the inspiration and motivation I need.
Advice for other entrepreneurs who want to get started or are just starting?
Look up to people that inspire you but never compare your journey to theirs! Learn from them so maybe you can do it better, but every journey is unique. Work your ass off when people aren't looking and try to be a little bolder in your life and to your clients.
Fake it till you make it is something I see a lot, both in real life as in motivational tips or books. But my advice is to be careful with that. People talk. And if you fake it, people can't give you the actual advice or help you need!
Just do what feels right for you and your future goals and ask for advice when you need it!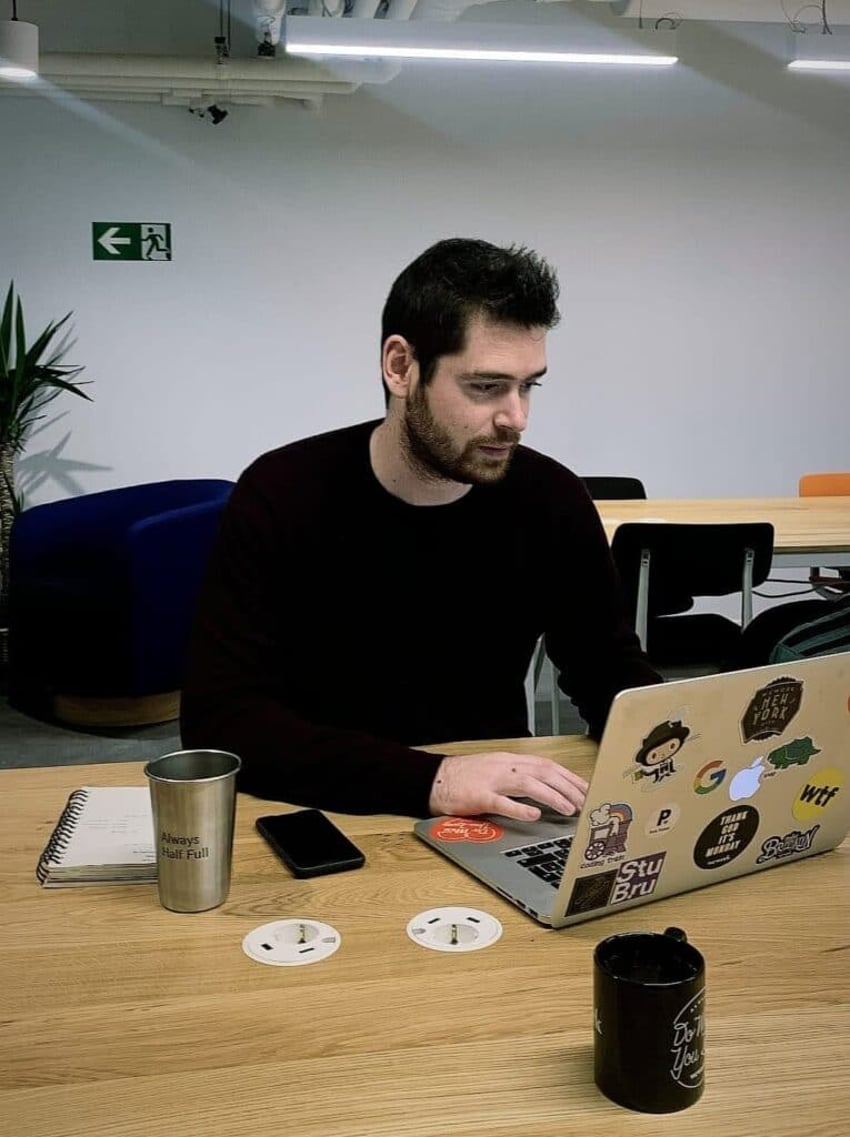 Are you looking to hire for certain positions right now?
We are currently looking for a freelance salesperson with the same enthusiasm about web design as we do! He/she will need to translate our amazing technical knowledge into a language that our customers will understand.
Besides a salesperson, we're always looking for interns who would like to kickstart their careers in the web development industry!
More about careers at Weichie can be found on the job listing page.
Where can we go to learn more?
If you have any questions or comments, drop a comment below!
-
Bob Weichler, Founder of Weichie.com
Want to start your own business?
Hey! 👋I'm Pat Walls, the founder of Starter Story.
We interview successful business owners and share the stories behind their business. By sharing these stories, we want to help you get started.
Interested in starting your own business? Join Starter Story Premium to get the greatest companion to starting and growing your business:
Connect + get advice from successful entrepreneurs
Step by step guides on how to start and grow
Exclusive and early access to the best case studies on the web
And much more!
Starter Story
Wanna see 52 business ideas you can start with less than $1,000?
Join our free weekly newsletter and get them right now.