Thank you Klaviyo for sponsoring Starter Story ❤️
Turn one-time buyers into repeat customers. Try the platform loved by 265,000 brands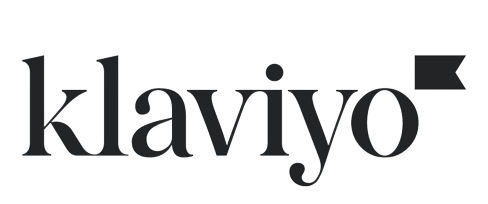 255+ Best Instagram Bios For Handyman Services in 2022 [+Ultimate Guide]
•
Updated: January 20th, 2022
255+ Best Instagram Bios For Handyman Services in 2022 [+Ultimate Guide]
If you're looking to up your Instagram game, it's imperative that you have a great Instagram bio.
Your Instagram bio is the first thing your followers will see - it should be unique and tell users exactly what you do and who you are.
We understand how difficult it can be to craft a compelling Instagram bio, which is why we curated a list of the best handyman business Instagram bios.
Additionally, we provide you with examples of the best handyman business bios on Instagram and a step-by-step guide to get you started.
Looking to generate your own bio? Check out our free Instagram bio generator here.
Creative Instagram Bios For Handymans
All work is guaranteed.
Any job big or small, we will do it all.
Everything we do. We do it right!
If it's broken, we can fix it quick and well.
Our goal is your satisfaction.
Your pro to call.
Your right-hand handyman.
A place for all needs.
Everything handled with care.
We work for the satisfaction.
Beyond expectations.
Save your time for the future.
The handyman that handles small jobs that others decline.
Big job experience for your little job.
Build it and they will come.
Building your future.
Call us or…screw it up yourself.
Complete home repairs and cleaning.
Creating dreams with beams.
Does your home need a handyman?
Don't just build… Create!
Fair and honest handyman. On-time and done right.
For all your large and small repair and maintenance needs.
From the ground up!
General repairs. High-quality workmanship at great prices.
Getting the job done wherever, however, no matter how big or small.
Hard hat hustlers.
I can fix just about anything.
I love the smell of sawdust in the morning.
If it's broken, if it's cracked, if it's rotted, we can fix it.
If your house is anything like mine—it needs fixing.
Just keep digging.
Just reliable and affordable.
Keeping you wired and ready to go. If not, let Superior Handyman help you.
Kick butt construction.
Let's get hammered.
Need it fixed?
No job too small. We fix them all.
Not all contractors are created equal.
One call does it all.
Our pledge to you… On-time and done right.
Quality work at competitive pricing
Quick service in real-time.
Raise the roof!
Repairing the world one light bulb at a time.
Roof with the best, or leak like the rest.
Small jobs done.
Teams on beams.
The professional alternative to doing it yourself.
This is not a drill!
We fix it.
We make your "oy vey" go away.
We nail it!
We've got the tools to succeed.
What can we do for you?
Your project is our business.
Cute Instagram Bios For Handymans
Home repairs handled with care
Your local handyman
Home repairs made simple
Always the best
A Repair company
Where nothing is impossible
Because we are the best
Pay less for the best service
Call us anytime
We handle everything with care
The best services for the best customers
Extraordinary service for extraordinary customers
At your service
We are happy to serve
Your satisfaction is our goal
The best for home repair services
We exceed your expectations
We give you five-star service
Always available for you
Because you deserve the best
Because you value quality
Your personal home repair company
The best repair service
We are all about home repairs
The perfect repair service team
We make repair services easy
We take the stress out of DIY
Your DIY partner
Your trusted repair company
Cleveland's(or your area's) best repair service provider
Satisfaction guaranteed
Exceptional service is our guarantee
For all your DIY needs
We are passionate about home repairs
Home repair specialists
Home repair experts
A one-stop place for home repairs
Gives you quality service
When quality is important
A smarter way for home repairs
We deliver smiles
Anything broke we can fix it.
We are your handyman to call.
One call, no job is too small.
A quick solution to your everyday problems.
Get your "To-Do" list ready and call us.
On time, done right.
The smallest things make the biggest difference.
Your satisfaction is our capital.
Give us your to-do list and we'll get it done.
Cool Instagram Bios For Handymans
We make small and big repairs.
High-quality workmanship at great prices.
Reliable and affordable repairs.
No job is too small.
Prompt service you can depend on.
We fix it right.
Quality repair, fair pricing.
We're working on it!
We will nail it.
Why fix it yourself? Leave it to the pros.
We patch up all the broken things.
Where reputation matters.
Any job, any size, consider it done!
Honest, trustworthy, and does good work.
Let a professional handyman take over.
We fix things around your house so you don't have to.
One call can solve all your house problems.
Repairs and maintenance from a-z.
You name it. We do it.
You all-in-one home maintenance professionals.
Quality work every time.
The quality you expect, the service you deserve!
Your friendly neighborhood handyman.
We care to fix it right.
Building relationships one house at a time.
We repair what your husband fixed.
Call us or screw it up yourself.
Let's get to work.
Taking care of all your home's needs.
Half the price twice the deal!
It's finally easy to get things fixed the right way.
The handyman that listens.
We're a different kind of handyman service.
Fixed with love.
Count on us for all your handyman services.
We bring new life to broken things.
Dedicated to quality handyman work.
Let us help you fix it.
We make your living better.
We bring good things back to life.
A tradition of trust
Get the best Handyman service here
Services you can trust
The handyman you can count on
Delivers trusted repair services
Available for handyman services
The handyman that makes your life simple
The best handyman around
For speedy repairs
Your trusted handyman
Unique Instagram Bios For Handymans
We are a handyman company – we are your helpers.
Call us – if something is broken.
Our jobs are small but important. #importance
We work to repair broken things of your home. #repair
Why buy new one – when we can fix it for you.
You hate broken things – we hate them more than you – so we fix them with perfection. #broken
Your one call on time – your job is done. #callus
Contact us to get great service in great price.
Lifeless things can get back its life with the magical touch of our hand.
It's our duty to serve you the best – in best price.
Our tools are our magic wands. #magic
We fix it because we care for things you love.
Rebuild your home – rebuild your future. #rebuild
Calling us to fix your things is your job – fixing your things quickly is our job – so just give us a call. #callus
Nothing is small for us – we fix everything. #fixing
You broke – we repair.
Choose us to get your service – your money, your time, your energy & your things – save it all. #savings
You can trust us – our service is affordable. #affordable
Call us anytime – we are your helpers – we repair everything.
You can get the best quality handyman service from us. #bestservice
We do it – because you need it. #handyman
We provide you the best quality service.
Cleaning and repairing things give us satisfaction –we do it professionally.
Oh! That's not a hammer – that's our magic wand.
You call – we fix. #fixing
We don't just repair– we bring things back to life.
We can do everything you want – we can clean – we can repair – we can restore. #yourneeds
Even if you can't do it – we can – call us. #contactus
Repairing things of your home is our duty.
From your light bulb to door lock – we can repair everything you need.
We can satisfy you – because we are satisfied with our job.
We are bound to serve you – call anytime to book our service.
We dig deep to clean it from root.
If you need a helper – We are here to help you.
We repair great things at reasonable price.
We can nail it – try us anytime you need. #available
We ensure you that you will be satisfied with our service. #atyourservice
From ground up to ground down – we clean all the things.
If you want high quality handyman service – we will provide you that. #highquality
Broken door locks are not safe – Call us anytime and be safe.
We can't do magic – but we can give life back of lifeless things.
Don't mix it – we can fix it.
Handyman – another name of your right hand. #yourhelper
No job is too big.
From attics to basements, and everything in between.
Call us, and we will be there.
Quality in the name. Trust in the relationship.
Save money on your repair projects.
Complete repairs for your home.
Fair and honest handyman.
Funny Instagram Bios For Handymans
We give you the best quality service in reasonable price. #affordable
Handyman – the hand you need in your daily life. #yourneed
We can hammer that disturbing nail – call us. #hammered
We are the superiors in handyman service.
You build once – we rebuild it when you need.
If you need anything – we are here for you anytime.
If you are not good at doing small tasks of your home – we can do it for you.
Smell of sawdust – that's what we love. #perfume
Don't throw it away – call us – we will fix it for you.
We repair those – what you can't.
Best quality affordable service – we are the one who provides it.
We can do all the things your house need – from cleaning to repair.
Screw it up or we will. #fixing
You call it hammer – we call it magic wand. #magician
Small things matter – to you & to us.
Nailing it is our passion. #handyman
We are the one – you can depend on.
We work quickly but that doesn't mean we compromise with quality.
Fixing broken things are our specialty.
Your one call can fix anything at your home. #atyourservice
We can do your job quickly with supreme quality. #quality
Need help? – We are one call away from you. #callus
The job we do best is – cleaning & fixing & repairing.
We are waiting for your call – hurry. #callus
Whenever your home needs a bathing – contact us. #contact
If you want to get great service in great price – contact us.
Your call is what we need to fix broken things.
You build your home once – we will rebuild whenever you need.
We are not only handyman – we are your hand. #yourhand
Your door is accidentally broken – call us we will fix it right away.
We just don't build things – we create.
Small things bring joy in life – so does our small works.
Save your money, time & things – call us.
Handyman service can enhance the quality of your living.
A handyman can repair everything you broke.
We can fix all types of broken, rotted, cracked, ruined things. #best
If it matters to you – we will fix it for you. #importance
We are best – because we do it with perfection. #perfect
We can repair your home completely & can make it like new.
Small things are important in life – like our jobs.
Your favorite things are broken? – We can bring them back to life. #fixup
Our service is cheap in price – not in quality.
You have tasks – we have tools.
We will provide you honest and fair service – that will satisfy you.
High quality in low price – that's our motto of business. #business
All your small tasks – you need us to do it.
We can bring your lovely things back in life. #repair
Don't hate broken things – call us instead.
Our hammer – made to fix your nails. #hammered
4-Step Guide: How To Create The Perfect Instagram Bio For Your Business
Instagram gives you 150 characters to tell your followers what your business is about.
This is where you are given the opportunity to summarize your company, engage your audience, and leave a great first impression.
We will break down the qualities and aspects of Later's Instagram bio, as a template for you to use.
Step 1: Highlight Exactly What You Do
Your Instagram bio should be a place where you tell your readers exactly who you are.
This should be brief, clear, and to the point. Explain what makes you unique and what you can do for your audience.
In the Later example, they do this in two different ways:
In their profile name, they showcase their company name with a clear description of what they do
They provide even more explanation and boost their brand up, saying they are the #1 marketing platform for Instagram

Step 2: Pitch Your Service [And Use Relevant Keywords]
While it's important to explain what type of company you are, it's also critical to pitch your product or service.
When creating a website, this is often the first thing people see on your site to really understand what you are offering and what makes you stand out from the rest.
Later does this using one line on their bio, and 8 relevant keywords:
Step 3: Provide A Clear Call To Action
Your call to action should be something you are encouraging your audience to do.
This could be in the form of a recent promotion you are offering, a link to a specific article you want eyes on, or just a way for users to get directed to your website.
In any case, you should always provide the user with easy access to whatever it is you'd like them to do. You can do this by providing a direct, embedded link on your bio.
For the Later example, they encourage users to check out their blog where they showcase tips and guides. This is a common strategy that brands use to get more traffic to their blog, and eventually, turn leads into customers.

Step 4: Use Emojis
Lastly, emojis are a great way to break up any text-heavy sections in your Instagram bio.
Be sure to use emojis that are relevant to your brand or to highlight the items you are discussing in your bio.
Later adds emojis to draw the readers eyes to certain aspects of their bio, such as what they do and their call to action:

Want to start your own business?
Hey! 👋I'm Pat Walls, the founder of Starter Story.
We interview successful business owners and share the stories behind their business. By sharing these stories, we want to help you get started.
Interested in starting your own business? Join Starter Story Premium to get the greatest companion to starting and growing your business:
Connect + get advice from successful entrepreneurs
Step by step guides on how to start and grow
Exclusive and early access to the best case studies on the web
And much more!
PROMOTED
Did you know that brands using Klaviyo average a 95x ROI?
Email, SMS, and more — Klaviyo brings your marketing all together, fueling growth without burning through time and resources.
Deliver more relevant email and text messages — powered by your data. Klaviyo helps you turn one-time buyers into repeat customers with all the power of an enterprise solution and none of the complexity.
Join Brumate, Beardbrand, and the 265,000 other businesses using Klaviyo to grow their online sales.
Starter Story
Free
How To Start A Handyman Business
If you're starting a handyman business, or looking to grow, this free 25 page guide is for you. Join our free weekly newsletter and get it right now.