How To Build And Grow a Successful Facebook Community
•
Updated: September 24th, 2022
How To Build And Grow a Successful Facebook Community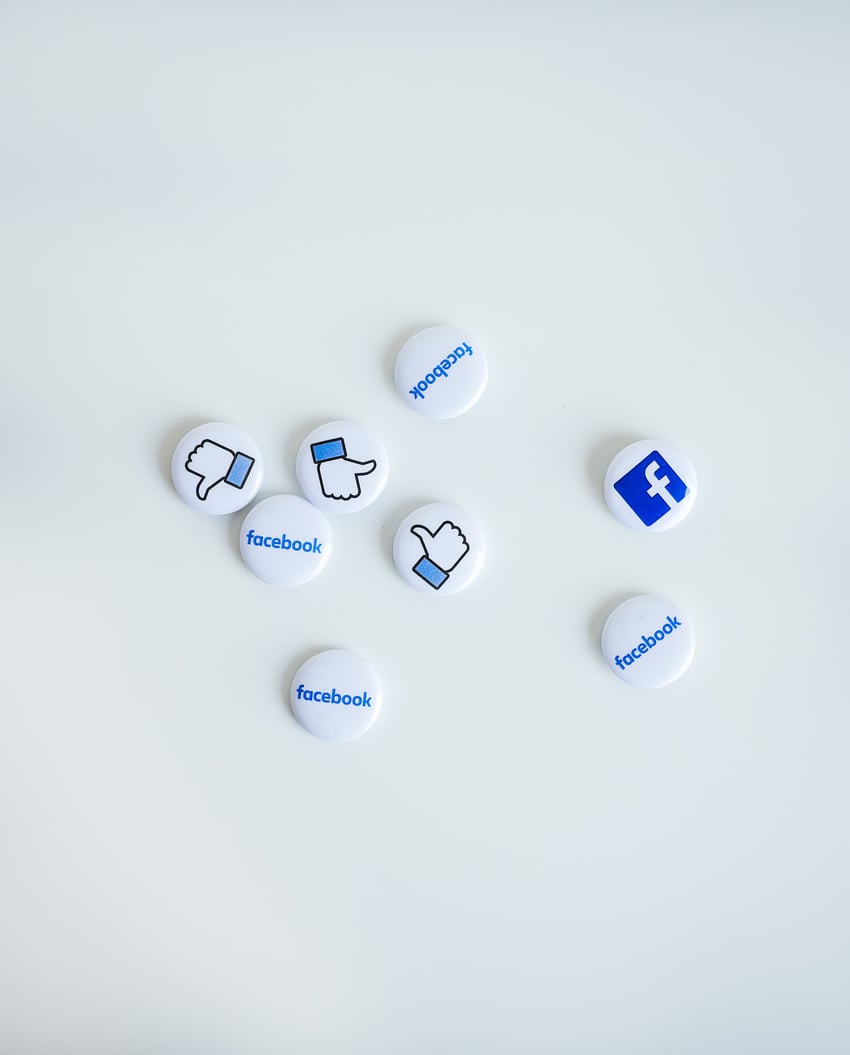 What Is A Facebook Community?
A Facebook Community refers to a Facebook page dedicated to a topic or an experience owned collectively by the community connected to that page.
The Community page allows the admin to connect with others who share similar interests and experiences.
Facebook communities are a great platform for growing brand awareness and marketing your products.
Facebook Community Key Takeaways
Building and growing an engaged Facebook Community can help your brand and extend your reach
The Facebook community offers you a critical marketing channel as members help each other get the most out of your products
To remain relevant, ensure whatever content you post serves the interest of every community member.
Active engagement is key to driving value within the Facebook community.
Ensure a consistent weekly schedule to avoid overwhelming and keep the group organized.
Understanding How Facebook Communities Work
Facebook communities play a critical role as they allow members to discuss common topics under one platform.
The communities cover subjects that people find interesting. Thus, Facebook communities seek solutions to the common problems.
Since Facebook communities are typically created, they tend to be the most commonly visited over time. Ideally, the Facebook community should be of interest to the company wanting to sway purchase intention during the customer's research phase.
Members of a Facebook community join because they are interested in discussing the topical issue. For a Facebook community to thrive, the admin should focus on earning some credibility.
Building a community is a great way to grow your network and your business.
To create an engaging and successful group:
Make the group exclusive. This may sound counter-intuitive, however, this ensures privacy and that the group will feel comfortable posting and engaging with members.
Try to be warm and welcoming. A great way to do this is by having a "Member Monday" where you welcome new members and ask them to introduce themselves in the group
Use polls/surveys. This is a great way to know your audience and see what people want more of in the group (more business tips, networking opportunities, etc).
Include influential people & conduct AMAs (ask me anything). This is a great way to get members engaged
Host an in-person (or virtual) event with members of the group. This will create stronger relationships and build a strong community.
Real-World Examples of Successful Facebook Communities By Entrepreneurs
1. Mike Doehla
Mike Doehla, founder of Stronger U, an online nutrition company noticed that his customers needed a little motivation and sense of community:**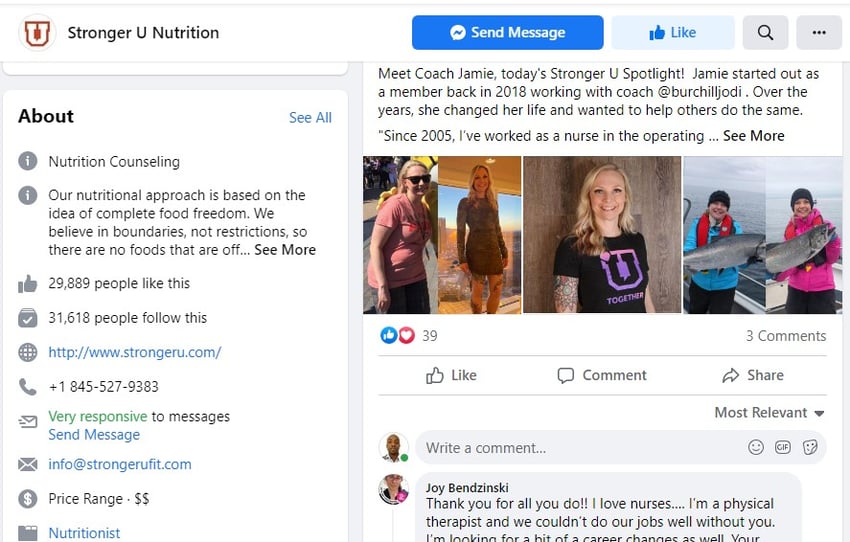 We give our members access for life to our Facebook community filled with people around the world who are looking out for everyone's success.
[1]Luckily we have a Ph.D. at our disposal to educate our staff and members so everyone is getting the most up-to-date information out there".
The Facebook community has more than 30K followers, who are interested in learning about nutrition. Through the community, Mike has managed to keep his brand relevant.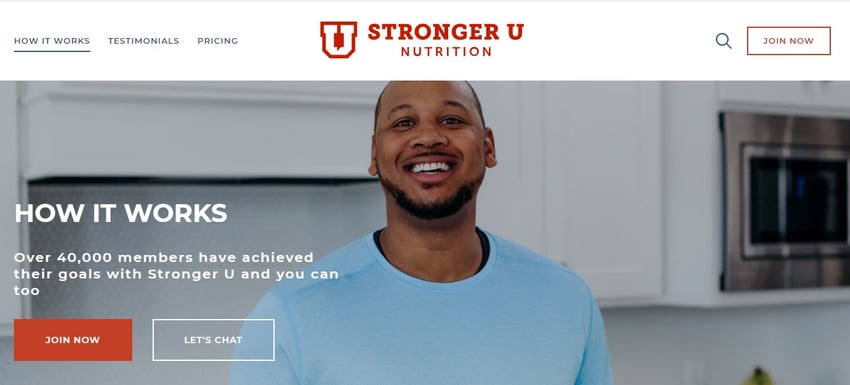 2. Instant Pot
Instant Pot is a Canadian brand of electronically controlled multicookers. The brand illustrates to us how to grow a brand through the Facebook community.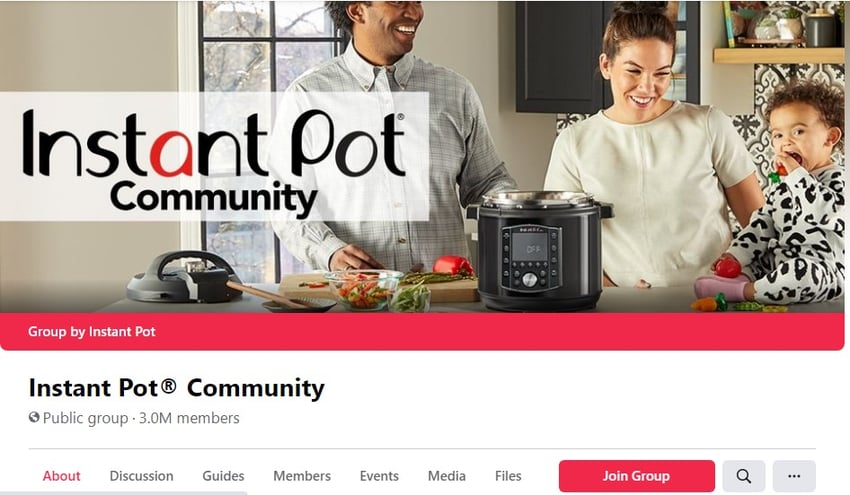 The Instant Pot Facebook community has 3.0 million members, and over 100,000 posts every 30 days.
The high level of engagement has been the key to popularizing the electric cooker around the globe. Community members can ask questions, share unique recipes, and spread the joy of cooking with the electric cooker.
Getting Started With Building A Facebook Community
Determine the purpose of your Facebook community
Create the right Facebook community
Make your rules and expectations clear
Prioritize discussions on a daily basis
Promote the Facebook community to the right people
Grow the Facebook community through Facebook ads, referral programs, and word of mouth
Keep a close eye on your notifications and replies, while letting the group know you are listening
Keeping your Facebook community engaged can feel tiresome. However, you can use tools to post and monitor engagements. Examples of handy tools for fostering constant engagement on Facebook communities include:
Sprout Social
All-in-one social media management platform unlocks the full potential of social to transform not just your marketing strategy but every area of your organization.
Try Sprout Social for free with a 30-day trial
Standard: $89 per user/month (billed annually) or $99 month-to-month
Professional: $149 per user/month (billed annually) or $169 month-to-month

Advanced: $249 per user/month (billed annually) or $279 month-to-month

Pricing: Paid

Twitter: @SproutSocial

Website: sproutsocial.com
Businesses using Sprout Social:
18 successful businesses are using Sprout Social ➜
Hootsuite
Manage and schedule posts to multiple social media profiles on Twitter, Facebook, LinkedIn, Instagram, and more.
Businesses using Hootsuite:
108 successful businesses are using Hootsuite ➜
Meet Edgar
The unique social media scheduler that does the scheduling for you.
You can get a 7-day free trial
Edgar Lite: $19/mo

Edgar: $49/mo

Pricing: Paid

Twitter: @MeetEdgar

Website: meetedgar.com
Businesses using Meet Edgar:
6 successful businesses are using Meet Edgar ➜
References
Contributors
Contributors to this article:
Pat Walls, Founder @ Starter Story
Samantha Walls, Head Of Content @ Starter Story
David Gitonga, Writer @ Starter Story
Want to start your own business?
Hey! 👋I'm Pat Walls, the founder of Starter Story.
We interview successful business owners and share the stories behind their business. By sharing these stories, we want to help you get started.
Interested in starting your own business? Join Starter Story Premium to get the greatest companion to starting and growing your business:
Connect + get advice from successful entrepreneurs
Step by step guides on how to start and grow
Exclusive and early access to the best case studies on the web
And much more!
Starter Story
Wanna see 52 business ideas you can start with less than $1,000?
Join our free weekly newsletter and get them right now.